Uzalo returns with new episodes in April, and fans can't wait to binge on a show that reveals what life is like for two young men who were inadvertently switched at birth only to experience life at two extremes. Uzalo has been airing on SABC 1 since February 2015 and has brought much drama and engaging storyline to its fans. Let's see what happened in March before taking you through Uzalo teasers for April 2022.
A Recap of What Happened on Uzalo in March 2022
March began with Mr. Mbatha's concerns for his well-being, leading to contract complications as Sbu prepares for life in prison. Njeza receives news that is not so pleasant. Shobos is revealed to be entirely against starting a church with Mr. Mbatha. Njeza is stabbed in prison, while Sibonelo loses his rights and privileges to the family land.
The season 7 finale shows viewers that Mbatha's new church gets off to a rocky start. Hlelo insults Gabiselle while Vika hijacks a truck. Season 8 premieres with KwaMashu getting an unexpected visit from the grim reaper. It is revealed that Mbatha's debts might be the church's undoing.
Further down in March, viewers are treated to an episode where Mbatha gets to face the consequences of his despicable behavior. Sibonelo's kidnappers make the ransom call to his people while Sbu deals with a painful loss. Abazalwane gives a hostile reception to Pastor Gwala after the latter reaches out.
Pastor Gwala's life is also threatened by Sbu as Noka signs the lease for her business. March ends with Mondli bravely telling Nkunzi that Vika is the least of his troubles. Hlenngiwe Mhlaba puts on a show at Mbatha's church, and Gabiselle turns down Ukhozi's FM invitation.
Uzalo Teasers For April 2022
Uzalo fans will get to follow up on the events that happened in March with the release of the latest episode. However, the wait for new episodes could be nerve-wracking, and while this preview does not do justice to the live episodes, it will serve to give viewers a glimpse of what to expect.
Friday 1, April 2022 – Episode 20

Vika's negative impact is felt again. Mbatha's unexpected mid-week service stuns everyone, including Gabiselle, who sees her moment of glory snatched from her.
Monday 4, April 2022 – Episode 21
Gabiselle is elated by her performance at the interview. Vika comes into possession of armaments meant for law enforcement. Sbu can't seem to take it anymore.
Tuesday 5, April 2022 – Episode 22
Vika shows no regard for Nkunzi. Gabiselle worries that she might be nearing the end of her career as an article writer. Amahle is thrilled that she and Lily are finally thinking alike. KwaMashu police cannot seem to get over the apprehension that has gripped them in the aftermath of Vika's shenanigans.
Wednesday 6, April 2022 – Episode 23
Gabisile's hopes and visions meet a premature demise. Vika rejoices over dominating Nkunzi. Lily balks at the prospect of introducing her love interest.
Thursday 7, April 2022 – Episode 24
Nonka piques the interest of a good-looking fellow. Gabisile sulks about the loss of her very brief career as a writer. Nyawo gets an unexpected call from a scorned ex who is there for revenge.
Friday 8, April 2022 – Episode 25
Gabisile turns down a very lucrative contract offer from K-MASH FM, and Lilly wusses out on the prospect of leaving the closet. Nkunzi's refusal to take Vika's offer and subsequent insistence to get the latter off his territory means that battle lines have been drawn.
Monday 11, April 2022 – Episode 26
Mondli has to deal with the prospect of choosing between right and wrong.
Tuesday 12, April 2022 – Episode 27
Mondli receives Vika's firearm from Cocoa. Lilly opens up to Nonka about her sexual orientation, revealing herself to be bisexual. Vika attempts to bribe Mondli.
Wednesday 13, April 2022 – Episode 28
Gabisile makes a risky move on her show. Lilly refuses to obey her doctor's instructions. Mondli catches a much-needed break on his case.
Thursday 14, April 2022 – Episode 29
Vika manages to escape the clutches of justice with a shocking maneuver. Gabisile is overjoyed about her new employment. Hleziphi is a gone girl.
Friday 15, April 2022 – Episode 30
Gabisile gets another cracking offer from K-MASH FM, while Lilly reveals the hassle that the LGBTQIA+ community goes through to Nonka. Nkunzi consolidates his post in the underworld.
Monday 18, April 2022 – Episode 31
Sbu's troubles go on. Mondli does all he can to nab a policy enemy without regard for the difficulties he encounters. Gabisile receives sad news while Lilly's secret romantic dalliance carries on.
Tuesday 19, April 2022 – Episode 32
Kwanda comes clean about his feelings for Nonka, but she blows him off with her disinterest. Mondli is prepared to go all out to find Cocoa, and he has a willing ally in Lilly. Lilly considers the task of revealing her relationship with Amahle to MaDongwe, herculean.
Wednesday 20, April 2022 – Episode 33
Hleziphi's agitation is clear for all to see when Nonka inquires about Kwanda from her. MaDongwe flies off the handle when she comes across the knowledge about Lilly's sexual preference. Mondli and Nkunzi become unexpected allies in the quest to find Cocoa.
Thursday 21, April 2022 – Episode 34
The mission to rescue cocoa reveals fatal surprises. Sbu continues to plot his escape route while a well-known radio show launches a program on Lilly's unpleasant situation.
Friday 22, April 2022 – Episode 35
Mondli is brought down to earth by Nkunzi. Hleziphi finds out that Nonka sent Kwanda packing. Lilly angrily leaves the house after her face off with MaDongwe.
Monday 25, April 2022 – Episode 36
There is a palpable feeling of unease as Nonka and Hleziphi struggle to handle the Kwanda issue. Sbu attempts to rope in Njeza into a well-plotted escape plan. MaDongwe has to endure a very strongly worded verbal tirade from an old church friend. Vika is determined to do whatever is required to get out of jail.
Tuesday 26, April 2022 – Episode 37
Mondli shows Vika the consequences of his actions in a rather unforgettable manner. Lilly thinks first about her happiness by going public with her relationship, and Kwanda ends things with Hleziphi romantically.
Wednesday 27, April 2022 – Episode 38
Nonka severs every tie that connects her to her admirer. Lilly is strongly persecuted, and she doesn't even see it coming. Vika seeks solace and assistance from the person he most dreads.
Thursday 28, April 2022 – Episode 39
Mbatha makes an open statement about sin and sexuality in his church. Kwanda gets the heartfelt approval of the Shlobos. An unexpected visit to the station slows down Mondli's case.
Friday 29, April 2022 – Episode 40
Sbu moves ever closer to achieving his dream of freedom. Nonka chooses her friend at the expense of her heart.
List Of Uzalo Actors And The Characters They Play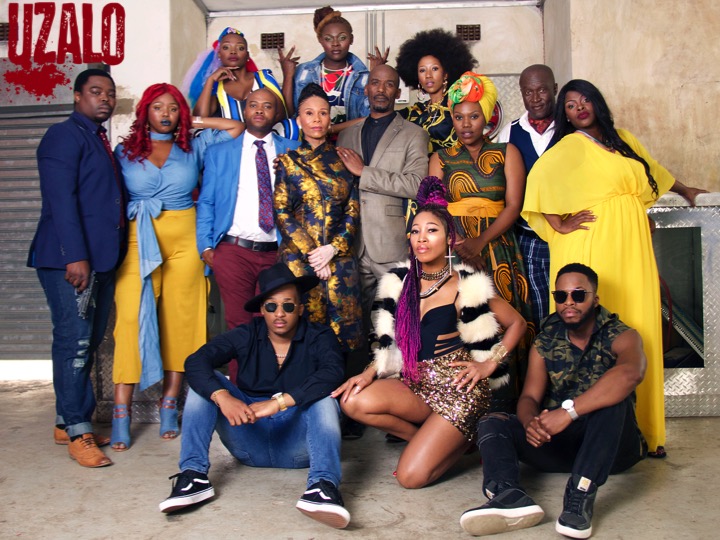 Baby Cele Maloka as Gabisile Khumalo
Thembinkosi Thwala as Mondli Mdlalose
Wiseman Mncube as Sibonelo Mhlongo
Nkanyiso Makhanya as Njenza
Noxolo Mathula as Lilly Dongwe
Masoja Msiza as Nkunzi Mhlongo
Thuthuka Mthembu as Nonkanyiso
Nompilo Maphumulo as Nosipho Xulu
Gugu Gumede as Hlengiwe Mlambo-Mhlongo
Khaya Dladla as Ghamakulu Cetshwayo
Simphiwe Majozi as Sbusiso
Sibonile Ngubane as Khataza
Nyalleng Thibedi as Zekhethelo Mhlongo
Don Mlangeni Nawa as Dlomo
Bonga Dlamini as Mkhondo Xulu
Bheki Mkhwane as Melusi
Mpumelelo Bhulose as Musi
Londeka Mlaba as Sibahle
Leleti Khumalo as Zandile Mdletshe
Londiwe Mthembu as Maphindi
Luthuli Dlamini as Bheki Zulu
Ayanda Mdeltshe as Khumbulani
Khabonina Qubeka as Nokuthula
Nokuthula Mabika as Thobile
Shauwn Mhkize as Herself
Hope Mbele as Amahle Sishi
Sandile Mfusi as Kwanda Buthelezi
Thembi Nyandeni as Ninji Magwaza
Omhule Gela as Nomaswazi Magwaza
Siyabonga Radebe as Vikizitha Magwaza
Ronald Mkhwanazi as Simon Nsimbi
Thabisile Zikhali as Constable Biyela
Sthembile Mhlongo as Flavia
There have been No New Departures on the Show in Recent Times
Uzalo has gone through a revamp that reignited fan interest in the show. This revamp saw some cast members like Dawn Thandeka-King leave, but no new departures from the show have been removed over the last three months.
New Uzalo Cast Members Joined in March
In the same vein, the only new additions remain the eight cast members who joined the show in March. Below is a list to remind you of the eight new cast members who joined in March:
Hope Mbele as Amahle Sishi
Sandile Mfusi as Kwanda Buthelezi
Thembi Nyandeni as Ninji Magwaza
Omhule Gela as Nomaswazi Magwaza
Siyabonga Radebe as Vikizitha Magwaza
Ronald Mkhwanazi as Simon Nsimbi
Thabisile Zikhali as Constable Biyela
Sthembile Mhlongo as Flavia
Uzalo Has Been On-Air For Over 7 Years
The show, which premiered on February 9, 2015, marked its seventh anniversary in 2022. With executive producers Gontse Lekgetho and Mmamitse Thibedi, the show was created by Duma Ndlovu and produced by Stained Glass Productions. Fans can follow new episodes on SABC 1 every Monday to Friday from 8:30 pm to 8:55 pm.