Uzalo is one of the most-watched South African TV series. It tells the story of two young men who were switched at birth, almost the same time as Nelson Mandela's release from prison. It also highlights the activities of the individual families where these two young men were raised.
The Christian family of the Mdletshes are caretakers of the Kwamashu community kingdom church. In contrast, the Xulu family is a crime family who is into every conceivable evil vice but mainly car theft. Uzalo is a show that has held the South African public hostage with is an excellent portrayal of the complexities of life, including drug addiction, religious identity, and sex.
A Recap Of What Happened On Uzalo In February 2022
The hit show has gained a reputation for delivering suspense-filled and quite dramatic scenes, and February was no different. If for some reason, you were unable to follow the series in February, we'll do our utmost best to help you catch up on the events that you might have had the misfortune, if you're a fan, of missing.
February began with a banger as Nkunzi is adamant that he will make sure that the person responsible for breaking into his office gets what's coming to them for that singular action. Madongwe tries to console Nonka while telling her that Njeza will survive prison. The first glimpse of Uzalo in February also sees Babekazi and Mbatha hiding from the insurance investigator.
In February, viewers witnessed Sibonelo confronting Nonka about giving clues to the police while Njeza had to deal with the memories of abusing Nosipho. Nonka's heartstrings are being pulled by Pastor Gwala. Midway through February, viewers were treated to the scene where Sibonelo was getting affirmation from his parents regarding his distillery. Njeza is determined to find out who attacked him while Mbatha and Babekazi hatch a brave plot to steal from Nkunzi.
Towards the end of February, we see Sibonelo making plans to oust Pastor Gwala from KwaMashu as Mbatha's worst fears come to pass. Sibonelo burns down the church with Pastor Gwala stuck inside. The result is that angry Christians attack him. He eventually faces the law while Pastor Gwala leaves the family house permanently.
February ends with Nkunzi propositioning Sbu in a turn of events that could end with him behind bars for the foreseeable future, all over a crime he has no hand in. Njeza finally gets his hearing with the parole board.
Uzalo Teasers For March Teasers 2022
The wait for new episodes of a compelling storyline such as that of Uzalo can be a grueling experience, and fans of the series are always chomping at the bit to know the next sequence of events in their beloved TV series. Let's help alleviate that pressure by giving you a glimpse into what happens next in the new episodes of Uzalo in March 2022.
Episode 257: Tuesday, March 1, 2022
Mr. Mbatha's death concerns leave him with contract complications. Sbu mentally gets himself ready for a life in prison as Njeza gets not-so-pleasant news.
Episode 258: Wednesday, March 2, 2022
Njeza becomes very cautious of her environment. It starts to get very real for Sbu as he is welcomed to his new residence. Something is up with Mr. Mbatha as he looks reinvigorated.
Episode 259: Thursday, March 3, 2022
Shlobos vehemently opposes the idea of starting a church with Mr. Mbatha. Someone stabs Njeza in prison. Sibonelo loses access and rights to his family land.
Episode 260: Season 7 Finale! Friday, March 4, 2022
Mbatha's new church doesn't get a smooth beginning. Hlelo unleashes a verbal tirade at Gabiselle. Vika forcibly seizes and takes control of a truck.
Episode 1: Season 8 Premiere! Monday, March 7, 2022
KwaMashu gets a visit from the grim reaper. Gabiselle tries to make Sibonelo understand that for them to survive, they need the grace of the community. Mbatha's debts may result in dire consequences for his church.
Episode 2: Tuesday, March 8, 2022
Mbatha continues to face the very real possibility of losing his church. Sbu is tenaciously clinging to the belief that Nkunzi will soon end his stay in police custody. Gabiselle is not entirely convinced about Nkunzi's trueness to their family.
Episode 3: Wednesday, March 9, 2022
Nonka attracts the ire of a savage dog in an attempt to complete a sale. Mondli solicits the help of a foe after realizing that he will be unable to solve the hijacking case alone. Mbatha tries to shift attention to himself in the wake of Lily's shooting.
Episode 4: Thursday, March 10, 2022
Mondli makes headway with regards to the truck hijacking case. Hlelo is quite hesitant about revealing the entire truth to Sbu. Nkunzi, who has never felt the need to worry about rivals in a long while, is faced with that possibility.
Episode 5: Friday, March 11, 2022
Abbas desires Raphael to end Nkunzi's life. Mbatha starts his 'Pray For Lily' campaign. Shlobo believes Gabiselle is an unfit leader for KCC.
Episode 6: Monday, March 14, 2022
Raphael begins to execute Abbas' plans. Mbatha's agenda angers MaDongwe, and Gabisile presents a proposal to Abazalwane. However, something's not quite right.
Episode 7: Tuesday, March 15, 2022
Nonka is frustrated when things don't go to plan in her business. Pastor Gwala is scolded for vanishing while things are looking up for Mbatha's church. Nkunzi will get a surprise when someone close to him is kidnapped.
Episode 8: Wednesday, March 16, 2022
Mbatha enjoys his time in the spotlight. Hlelo gets disheartening news from the old-age home. Nonka is unaware of the coming danger as she celebrates making a huge profit from her business dealings.
Episode 9: Thursday, March 17, 2022
Mbatha must face the consequences of his awful conduct. Sibonelo's abductors eventually contact his people as Sbu contends with his loss. Pastor Gwala gets a hostile reception from Abazalwane after he reaches out.
Episode 10: Friday, March 18, 2022
Nonka is robbed of all her profits, which triggers a downward spiral. Mbatha believes that giving the Principal credit for Lily's recovery will enable him to proceed with his church business. Nkunzi, for all intents and purposes, offers Gabisile an ultimatum prompting the latter to make a choice.
Episode 11: Monday, March 21, 2022
The Mhlongo household must make some sacrifices while Mbatha is finally liberated. MaDongwe is mystified by Lily's unresponsive nature.
Episode 12: Tuesday, March 22, 2022
Pastor Gwala is presented with the chance to preach again. People finally start coming to terms with Mbatha and his KFC. Nkunzi eventually faces off with his enemies.
Episode 13: Wednesday, March 23, 2022
Sibonelo is saved from the hands of Abbas and Raphael by Nkunzi. Pastor Gwala's life is threatened by Sbu. Nonka eventually signs the lease for her business.
Episode 14: Thursday, March 24, 2022
Sibonelo's troubles are made worse by PTSD. Pastor Gwala's sermon is electrifying. Gabisile's surprise is evident when her loved ones come back home. Mbatha drops a successful promo video for KFC.
Episode 15: Friday, March 25, 2022
Nkunzi is uncomfortable with Vika's Presence in KwaMashu. Sibonelo gets an earful from Pastor Gwala for forsaking Sbu while KFC under Mbatha keeps getting a makeover.
Episode 16: Monday, March 28, 2022
The article that Gabisile dropped in Hope Magazine is deemed contentious and creates a mini uproar in KwaMashu. A potential lawsuit from a gospel star is enough to pour cold water on the fire of Mbatha's excitement for his church.
Episode 17: Tuesday, March 29, 2022
Nonka's merchandise is quickly sold off, and Mbatha ends up persuading Hlengiwe Mhlaba that he is not making use of her fame to benefit himself. Ngobese is told to leave no stone unturned by Vika.
Episode 18: Wednesday, March 30, 2022
Hlelo gets an unexpected visit from Gabisile and Smangaliso, and this causes old sores to be bared. Hleziphi returns and tries to convince Nonka to employ her. Mondli's timing is the difference between Lily living and Lily dying.
Episode 19: Thursday, March 31, 2022
Hlengiwe Mhlaba puts on a show at Mbatha's church. Gabisile chooses not to honor Ukhozi FM's invitation. Mondli confidently tells Nkunzi that Vika doesn't bother him.
List Of Uzalo Actors And The Characters They Play
One of the unique features of the TV series Uzalo is that although the cast members were relatively unknown at the beginning of the series, they have done a superb job of making the show one of the foremost in South Africa. A show is only as good as the actors and actresses who portray the characters in the storyline, and fans of Uzalo love the cast members. Take a look at the cast members of the hit series and the roles they so aptly interpret.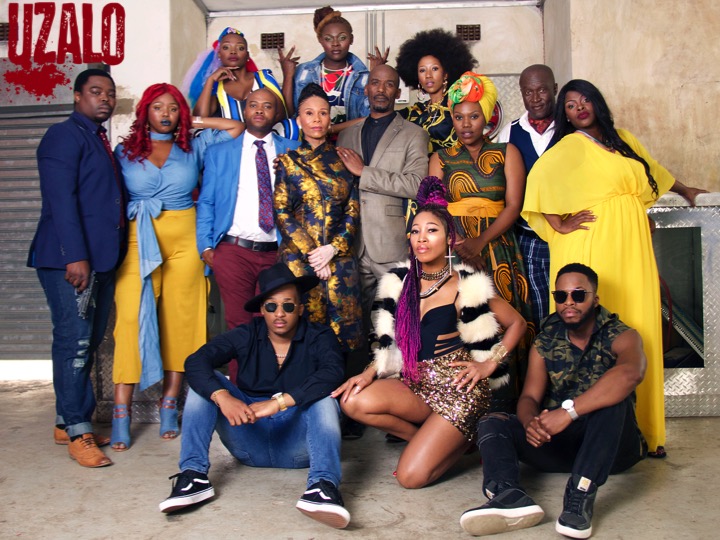 Baby Cele Maloka – Played the role of Gabisile Khumalo
Thembinkosi Thwala – Played the role of Mondli Mdlalose
Wiseman Ncube – Played the role of Sibonelo Babongile Mhlongo
Nkanyiso Makhanya – Played the role of Nkululeko "Njeza" Xaba
Menzi Brighton Biyela – Played the role of Pastor Gwala
Ntombifuthi Dlamini – Played the role of Gladys "MamaDlala"
Noxolo Mathula – Played the role of Lily Xaba
Nothando Ngcobo – Played the role of Hlelolwenkosi "Hlelo"
Masoja Msiza – Played the role of Nkunzi Mhlongo
Thuthuka Mthembu – Played the role of Nonkanyiso Xaba
Nompilo Maphumulo – Played the role of Nosipho Xulu
Gugu Gumede – Played the role of Hlengiwe Mlambo-Mhlongo
Zama Magubane – Played the role of MaDongwe
Sibongiseni Shezi – Played the role of Hleziphi
Khaya Dladla – Played the role of Ghamakulu Cetshwayo
Simphiwe Majozi – Played the role of Sbusiso "Sbu" Makhathini
Cebo Mthembu – Played the role of Nyawo
Sibonile Ngubane – Played the role of Khataza
Nyalleng Thibedi – Played the role of Zekhethelo Mhlongo
Don Mlangeni Nawa – Played the role of Dlomo
Bonga Dlamini – Played the role of Mkhondo Xulu
Bheki Mkhwane – Played the role of Melusi
Mpumelelo Bhulose – Played the role of Musi
Londeka Mlaba – Played the role of Sibahle
Leleti Khumalo – Played the role of Zandile Mdletshe
Londiwe Mthembu – Played the role of Maphindi
Luthuli Dlamini – Played the role of Bheki Zulu
Ayanda Mdeltshe – Played the role of Khumbulani
Khabonina Qubeka – Played the role of Nokuthula
Nokuthula Mabika – Played the role of Thobile
Shauwn Mhkize – As Herself
Uzalo Has Witnessed For Cast Member Departures
Sometimes things don't work out, or plans change. Whatever be the case, some very important actors have decided that Uzalo is no longer the right stage for them to ply their trade. These actors decided to leave based on various reasons ranging from contractual disputes to actors choosing to move on to other individual projects.
This list includes some unexpected names, which goes to show that no one is indispensable:
Dawn Thandeka King
The actress is one of the biggest names on the show, and it came as a surprise when Dawn Thandeka King announced her departure from the show. There was speculation that she wanted more control over the show's storylines and contract change demands. The actress played down all the speculations.
However, the most rumored reason for her departure lay primarily with the fact that she was laid off by the show's runners because of her involvement with DiepCity. The actress played the role of MaNgcobo on the show.
Ntokozo TK Dlamini
Dlamini played the role of Mastermind in the series and was quite a very important character on the show. Still, reports claim that the show producers had to let TK go because of his negative attitude and poor work ethic. He was summarily fired because he was always late to work and very domineering when he is on set.
Nay Maps
Another actor who was sent packing because of a poor attitude and work ethic. Nay Maps played the role of Mxolisi Mdlestshe. The showrunners came out to say that Nay Map's character had been eliminated because they wanted to go in another direction with the story.
Nelisa Mchunu
Nelisa's character, Fikile, was written off the show because they felt the actress didn't impress them enough with her acting abilities. Her arrogance was also not a good selling point for the actress.
Siyabonga Shibe
Actor Siyabonga Shibe played the role of Qhabanga and left after contract disagreements with the producers.
New Actors Joining Uzalo
With the premiere of a new season, the showrunners have decided to add new faces to a show that they believe might be losing its edge. It is believed that the addition of these actors will give the show more dynamism and spark.
The new faces that fans will get to see on the show include Thembi Nyandeni, Omuhle Gela, Siyabonga Radebe, Ronald Mkhwanazi, Sthembile Mhlongo, Thabisile Zikhali, Hope Mbele, and Sandile Mfusi.
Their roles are as follows:
Hope Mbele as Amahle Sishi
Sandile Mfusi as Kwanda Buthelezi
Thembi Nyandeni as Ninji Magwaza
Omhule Gela as Nomaswazi Magwaza
Siyabonga Radebe as Vikizitha Magwaza
Ronald Mkhwanazi as Simon Nsimbi
Thabisile Zikhali as Constable Biyela
Sthembile Mhlongo as Flavia
The Mzansi TV Series Uzalo Premiered In 2015
Uzalo was created by Duma Ndlovu and produced by Khumbulani Hlongwane. The crime drama also has as its executive producers Gontse Lekgetho and Mmamitse Thibedi. It was released by Stained Glass Productions in February 2015 and premiered on SABC 1.
The show, which is one of the most-watched TV series in South Africa at the moment, is shown every weekday, Mondays to Fridays, from 8.30 pm on SABC 1. The series has a runtime of approximately 25 minutes.