Dawn Thandeka King is a 45-year-old South African actress, motivational speaker, and musician who is best known for her role in Uzalo. She was previously married to Jabulani Msomi from 2002–2017. Although she hasn't remarried, she is in a relationship with a man named Mlungisi Duncan.
Not every actor became successful through multiple roles. Dawn Thandeka King, like some actors, achieved fame and fortune with just one role. Although the actress has worked on several other successful projects in the industry, she is known and adored for her outstanding role in Uzalo. Thandeka delivers what many have described as one of the television's most amazing performances in the South African soapie.
Her character, MaNgcobo, is the former wife of Nkunzi Mhlongo and Muzi, as well as Ayanda and Nosipho's mother. MaNgcobo is also the widow of Khathazamanyamadoda Khanyile in the TV show. Through her role, King has amassed fan recognition, wealth, as well as an iconic name that will forever be remembered in the South African TV industry.
Summary Of Dawn Thandeka King's Bio and Personal Profile
Full Name: Dawn Thandeka King
Place Of Birth: South Africa
Date Of Birth: October 1, 1977
Occupation: Actress, motivational speaker, musician
Most Notable For: Featuring in Uzalo
Dawn Thandeka King Was Born In The Late 1970s
The Uzalo star, Dawn Thandeka King, is the daughter of South African parents. She drew her first breath in the city of Eshowe, a fast-growing town in KwaZulu-Natal Province. Her mother gave birth to her on the 1st day of October 1977. King's parents seem to be ordinary people, unlike their daughter who is well-known within and beyond the shores of South Africa. There is no information about the actress's family history, background, childhood, and early life, but we do know that she loves her family and the fact that they have never withdrawn their support for her professional career right from day one.
She Rose To Prominence After Age 30
Dawn Thandeka King is a late bloomer. She is one of Uzalo stars who became famous in their late 30s. Before her emergence in the industry, she was a staff in the tourism industry, where she spent most of her life doing a 9-5 job. Upon realizing that she is not too old to pursue her dream career and also make waves through it, King took a leap from the government environment to the filming set. Today, she holds the record as one of South Africa's gifted actresses, perhaps, a feat she wouldn't have achieved if she had continued her 9-5 job.
Despite being a late bloomer, it didn't take long before her fame skyrocketed. Dawn Thandeka King started in the telenovela Inkaba before she eventually snagged her iconic role in Uzalo.
Dawn Thandeka King Joined Uzalo Three Years After Her Acting Debut
2012 was the year this talented actress announced her presence in the acting industry. Her first acting job was Inkaba, a South African TV series that was created by John Kani. Three years later, King auditioned and won the role of MaNgcobo on SABC1's telenovela, Uzalo.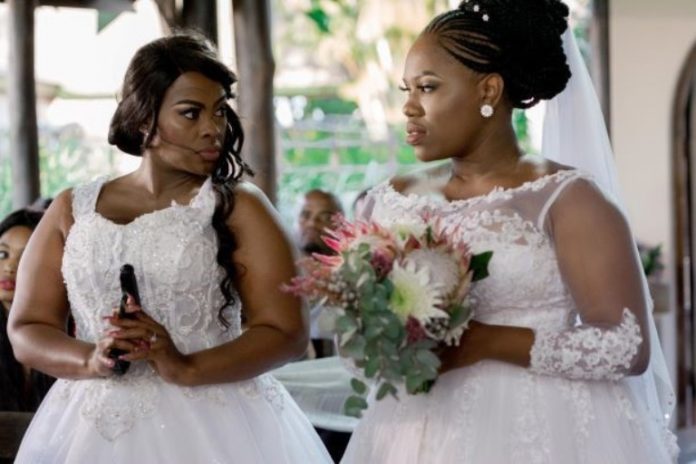 Besides Inkaba, she has featured on Mzansi Magic's telenovela Lockdown, but none of them brought her much recognition like Uzalo. Her gripping performance did not earn her fan praises but also the attention of notable television personalities. Dawn Thandeka King is one of the highest-grossing actors in Uzalo. Her career has taken a huge turn since she started gracing the screen.
The Uzalo Star Is An Award-Winning Performer
For a long time, Dawn Thandeka King earned no recognition for her amazing talent. However, her career took a huge turn in 2019 when she won the Golden Horn Award for Best Actress in a Lead Role in a TV Drama for her performance in Lockdown season 2. The following year, she bagged a nomination for the same award, but actress Florence Masebe eventually won it.
Awards in the acting industry are hard to win but Dawn Thandeka King winning an award from numerous nominations proves she is great at her craft.
King's Professional Life In Summary
She debuted in 2012 in the telenovela, Inkaba.
She snagged her iconic role in Uzalo in 2015.
The actress has also appeared in the TV show Lockdown. She won an award for her role in season 2 and was nominated in 2020 for the same award.
Dawn Thandeka King is a fan favorite in Uzalo as she is regarded as the queen of the show.
The Actress's Marital Relationship With Her Husband Ended In Divorce After Many Years Together
The path to true love isn't always smooth in real life. Celebrities, like us, go through a lot in marriages, and when most of them can't handle it anymore, they go for judicial separation. For over a decade, Thandeka was married to a Durban-based businessman called Jabulani Msomi. Sadly, their relationship hit the rock after fifteen years due to alleged infidelity on the actress's side.
Dawn Thandeka King is alleged to have had an affair with former Uzalo actor Bonga Dlamini, which was the main reason Dlamini allegedly left the show. Both King and Bonga have continued to deny the allegation but most people seem not to believe them. The actress's alleged lover is famously known for portraying Gxabhashe's sibling on Uzalo.
He was also among those who made it to the final on the reality TV competition, Isidingo Talent Search. The actress and her husband officially tied the knot in 2002 and parted ways in 2017. Information about Dawn's former husband is not readily available for public consumption.
The Actress and Her Former Husband Had Five Children
Dawn Thandeka King's marriage to Mr. Jabulani didn't end without children. The pair had five kids together while their marriage lasted. A lot is yet to be disclosed about their children and their whereabouts. It is not also known if the actress and her ex-husband have an amicable relationship when it comes to parenting their kids regardless of their divorce.
The Uzalo star, however, is believed to be raising their kids under her roof, even though she completely shies away from talking about her kids and their welfare.
She Has Since Found Love Again
The critically acclaimed actress has since moved on. She is currently in a relationship with a young South African called Mlungisi Duncan. It is not known exactly where they met and when they started dating, but the two appear to be madly in love with each other. Neither Dawn Thandeka King nor Duncan has come out publicly to affirm their relationship.
According to the actress, they are yet to fully inform their families that's why they are keeping a low profile for now. King's partner also works in the entertainment industry. Although his career profile is not public knowledge, it appears he has been around for quite some time. The lovers have attended a couple of public events together since they hooked up.
Some of the events where they've spotted together include the Simon Mabhunu Awards at the Durban Playhouse, KwaZulu-Natal, Thabo Moloka, and Baby Cele's wedding, as well as the Cothoza Awards, which was held in June 2019.
Highlights Of Dawn Thandeka King's Marriage
Marital Status: Divorced but in a relationship
Former Husband: Jabulani Msomi
No Of Kids: 5
Name Of Current Partner: Mlungisi Duncan
She Is A Degree Holder
Some celebrities forego university education just to pursue their dream career, but King's case is different. She is a graduate of Drama Studies, a degree she obtained from the Durban-based institution of higher learning, Technikon Natal. Technikon Natal is now known as the Durban University of Technology following a merger with ML Sultan Technikon.
Ha aah. Don't you dare! @DawnTKing #Uzalo
📸: imprente_media pic.twitter.com/CMINdNwumb

— Uzalo- Mon – Fri 8:30pm (@Uzalo_SABC1) September 4, 2020
The Uzalo actress decided to further her education after she completed her matric. Dawn is considered as a role model for budding South African actors who seek to achieve academic excellence while maintaining a career in the industry.