Hildegard Steenkamp is a 53-year-old South African former accountant born in 1973. She gained notoriety after she was convicted of stealing R537 million from her former employer.
Steenkamp's legal battle started in 2017, not long after she left her job and it came to light that she had embezzled more than R500 million while employed. She started her illicit actions there as a junior accountant six months after being fully integrated by the corporation, precisely in December 2004.
Hildegard Steenkamp Stole R537 Million from her Former Employer
Former South African accountant Hildegard Steenkamp defrauded Medtronic Africa, a large supplier of medical equipment with headquarters in Midrand, of a staggering R537 million.
According to the job description for the Boksburg account, she was in charge of handling all of the company's VAT claims. The multinational corporation has two subsidiaries that would bring in enormous amounts of medical equipment to South Africa and then market it to regional businesses.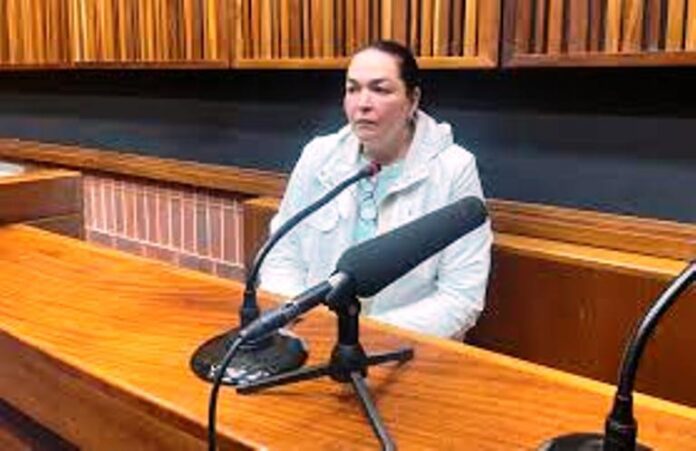 The protracted scam took place from 2004 to 2016 when she resigned from her position. She was subsequently arrested at her opulent Boksburg house and later charged with fraud, theft, and money laundering.
Jewelry worth almost R12 million, seven immovable properties filled with furniture and appliances, as well as 11 opulent cars—including three Range Rovers, a Porsche, and motorbikes—were all taken from five safes at her home.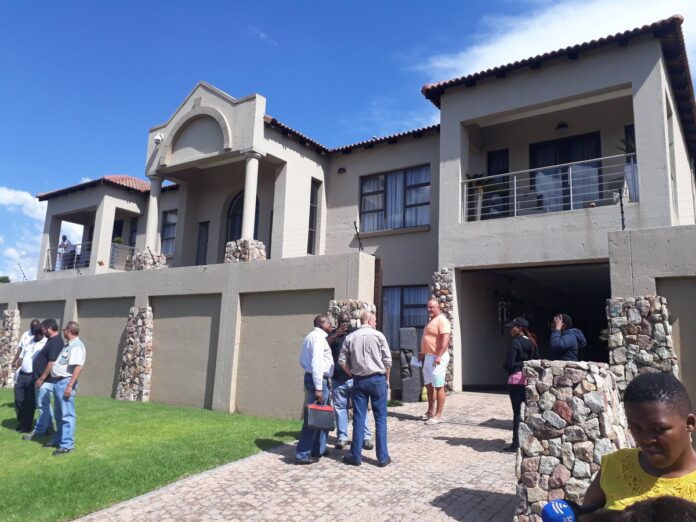 After being detained, Steenkamp was initially denied release; however, after making several suicide attempts, she was given bail with few restrictions, among them having to show up three times a week at the Boksburg police station.
While the case was adjourned, the court let her remain in her Boksburg house with the assets under curatorship (meaning they cannot be given away, sold, or relocated).
Steenkamp Literally 'Blew Away' The Money She Embezzled
Witnesses claim that Steenkamp's lifestyle changed in the final months of 2005 and into 2006.
Massive sums of money were spent on gambling, jewelry, and a variety of different fashion goods, while a sizeable portion of the money she stole was utilized for pricey overseas vacations, the purchase of houses, and debt repayment.
While she was traveling abroad, she did some gambling; the most she ever spent in a single night was R5 million. Steenkamp said that she was a frequent casino goer who kept the money she won on casino cards as a way of hiding it from her husband.
She has spent a staggering R67 million at the Emperor's Palace, one of her favorite casinos, where she has spent a lot of time over the years. She stated that her late husband may have also contributed to the huge sum because they shared gaming cards.
The accused is said to have spent close to R30 million on travel abroad, including 11 trips to Dubai between 2010 and 2017. Every time she visited the megacity, she spent a lot of money on designer clothes at boutiques like Louis Vuitton.
Additionally, of the 336 transactions she made that were recognized as problematic, 65 of them, totaling roughly R11 million, went to her account directly, while the remainder, totaling over R400 million, went to her late husband (Matty Steenkamp)'s account.
In the 13 years of her shady activities, Steenkamp was able to accomplish this by placing her late husband's estate account into the firm's database as a creditor. This was possible because Steenkamp was permitted by the company to add or delete creditors from the company's database as part of her job description.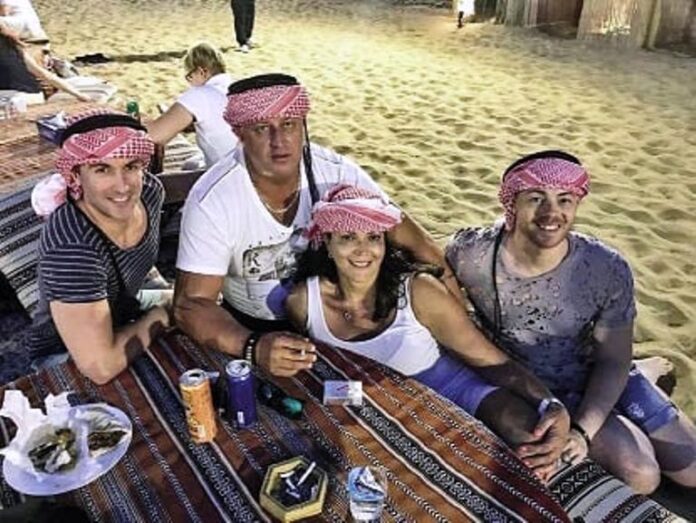 She asserted that her late husband, a police officer, had been abusive and had forced her to steal from her company to accomplish several goals, including paying vendors, assisting in the running of unsuccessful businesses, and recouping lost contracts.
When Hildegard attempted to quit stealing money from her previous job, he allegedly physically assaulted her and threatened her children. Investigations revealed that the former accountant occasionally took about R20 million per month without reporting it.
Matty tragically passed away in December 2014 and Steenkamp has since remarried.
Update on Hildegard Steenkamp's Case
Hildegard Steenkamp's sentence processes are currently under progress at the Johannesburg Commercial Crimes Court in the Palm Ridge Magistrate's Court. In April 2023, the former accountant admitted guilt to 336 offenses relating to the theft, and she is currently giving testimony to lessen the severity of her punishment.
The accused is also accused of stealing R311 million from the SA Revenue Service (SARS), which her previous employer was forced to pay back to SARS after the revenue service assessed the accused to be a corporate agent and asked the money be returned.
She was clever enough to keep filing phony VAT reports with SARS and then requesting refunds from the tax department to hide her embezzlement.
Hildegard Antoinette Steenkamp (50) found guilty on 336 counts of fraud and theft. Steenkamp, who was an accountant at Medtronic Africa, was tasked with creating creditors by the company. It is alleged that Steenkamp added his late husband as a creditor and transferred R4.63m – pic.twitter.com/LLR3IMSFIz

— CrimeInSA (@sa_crime) May 10, 2023
According to reports, Medtronic has spent over R6.3 million on the legal struggle to date and incurred a loss of approximately R770 million as a result of the theft.
The situation has effects that go beyond just the company's internal operations because it also involves a legal battle between the company and SARS over improperly claimed VAT.
Steenkamp's final illicit transactions took place in December 2016 and totaled R6 million in two separate transactions that took place after her husband's passing.
The accountant ceased stealing from Medtronic Africa as soon as she lost access to the three tokens that permitted her to add beneficiaries and release transactions. But before ultimately resigning, she ran the account reconciliations for a short while.
Sadly, the medical equipment supplier did not promptly realize its loss or lose any employees despite the substantial amount Steenkamp stole because of its sizable financial resources, which allowed it to naively bear the significant loss.
Medtronic's new accountant discovered discrepancies and supplied information that was sent to the Hawks years after Steenkamp's resignation. This was following the company's internal probe, which led to the opening of a case.
Although steps were taken to control and confiscate the assets that were available at the time the accused was arrested, no money was found. At that time, the seized property had a total estimated worth of R30 million.
Hildegard's sentence proceedings are still ongoing following her last court appearance in mid-August.