Scandal!, produced by Ochre Moving pictures and aired on e.Tv. is yet another South African made TV series that focuses on the glaring contrast between the lives of the rich and the lives of the poor in a society that is governed by the unquenching greed of the rich to acquire more for themselves and the pressing need of the poor to get through to the end of the day.
Set in Johannesburg and Soweto, Scandal! is one of the longest-running and highly rated shows in South Africa. It regularly draws comparisons with equally highly-rated shows like Generations: The Legacy in terms of quality and its durability on the airwaves.
A Recap of What Happened on Scandal! in June 2022 
It's possible that you missed part of or all of the episodes of Scandal! in June. Let's quickly run through some of the major highlights and cliffhangers of the show in June 2022. June began with the police getting involved in the case of a missing girl while a man refuses to be made the butt of a joke and gives conditions.
The test results of Omphile's blood work shocks the family. Rorisang presents Freddie with a rather difficult choice. After learning what his father did, a son faces off with said father. A con person has a trap laid out for her, but there are questions on whether she would fall prey to it. Finally, the call of the ancestors pulls a child closer to the truth.
Scandal! Teasers For July 2022 
Episode 66: Friday 1, July 2022
In a desperate bid to hide their actions, a couple deceives the cops. Nonzi presents Lily-Juice with a proposition she can't say no to. A son makes plans to ensnare his parents to preserve his source of income.
Episode 67: Monday 4, July 2022
Two distinct revelations leave Nhlamulo and Lindiwe reeling. A man discovers the key to acquiring his kingdom. The plot to bring down Goliath begins to take shape as our motley crew finalizes the plan to make it happen.
Episode 68: Tuesday 5, July 2022
Omphile has a vision that leaves everyone on edge. Old lovers are unaware that their secret meetings have been witnessed by wandering eyes.
Episode 69: Wednesday 6, July 2022
The thought that his trap has caught a huge animal leaves a man satisfied. A trickster has to face the consequences of his actions. A girl gets called into a perilous area.
Episode 70: Thursday 7, July 2022
Nomvula's heinous advice leaves Vukile surprised, adding that they both don't know that the wall has ears. The Ngema's can't seem to get a hold of what they've been searching for, leaving their world in ruins.
Episode 71: Friday 8, July 2022
A couple without a home gets what they desperately need. A father half-heartedly vows to leave a memory behind for a son. The real story behind a long-buried secret leaves a family in ruins.
Episode 72: Monday 11, July 2022
An arrest opens a father's eyes to the reality of things. A pair find out that a stolen item might put a dent in everything they have achieved.
Episode 73: Tuesday 12, July 2022
Dudu comes up with an opinion likely to disrupt someone else's best-laid plans. Lindi and Nhlamulo are set against each other but will they bite the bait. Dintle takes a risk that is likely to boomerang on his face.
Episode 74: Wednesday 13, July 2022
Jojo's rather urgent plea leaves Mbali in shock and resorting to lies to hide his suspicions. The Ngema family can't seem to make sense of Omphile's cryptic message.
Episode 75: Thursday 14, July 2022
Dintle is the butt of a verbal tirade. Mbali's carefully woven lies come under pressure. The rightness of Zinzi's morals is a subject of doubt for Bheseni.
Episode 76: Friday 15, July 2022
Nhlamulo drags a family member into his show of shame. The recovery of a brother is nothing short of a miracle. Dintle can't come to grips with Motshabi's decision. Dudu takes a step outside her comfort zone, and the results of her experience are shocking.
Episode 77: Monday 18, July 2022
A woman is completely taken aback by an unexpected visitor. A secret comes to light, and a man has to deal with the gruesome reality that starts to grip him.
Episode 78: Tuesday 19, July 2022
The desperate need to find the truth leads a man to set a trap that would help in that regard. The evidence laid before a policeman surprises him greatly. Will the results of the huge gamble taken match Dintle's hopes?
Episode 79: Wednesday 20, July 2022
A woman finds out that the feeling is mutual after she decides to act on her desires. An investigation reveals a surprising truth that throws off a man who thinks he has everything within his control.
Episode 80: Thursday 21, July 2022
The desire to uncover the entire landscape grows for a man who starts finding the missing pieces of his puzzle. A father has to contend with two forces, good and evil, and both want him to do their bidding.
Episode 81: Friday 22, July 2022
Mbali makes a last-ditch attempt to hide the truth, but not everything is in place. An unexpected event disrupts a father's sit down with the kids.
Episode 82: Monday 25, July 2022
Dintle faces the threat of legal action. An elder speaks, and the lives of a young couple are changed. A very angry man arouses fear of the future for a family.
Episode 83: Tuesday 26, July 2022
Dudu calls Jojo's attention to what they stand to lose if he pulls the plug. Peace and healing bring restoration and new beginnings to a disintegrated family.
Episode 84: Wednesday 27, July 2022
A mother is adamant about having the entirety of the truth revealed, but how will her daughter respond to it? A proposal becomes more than what was anticipated. A young girl schemes her way back into her mother's house.
Episode 85: Thursday 28, July 2022
A sister's shock is palpable after realizing she has been received all along. Erin and Dintle's squabble over Motshabi leaves them both in shock. Caiphus is taken unaware by Gloria's new ideas.
Episode 86: Friday 29, July 2022
The revelation of a daughter's true character leaves a mother surprised. A woman takes severe action after the consequences of her previous actions become unbearable.
List Of Scandal! Actors And The Characters They Play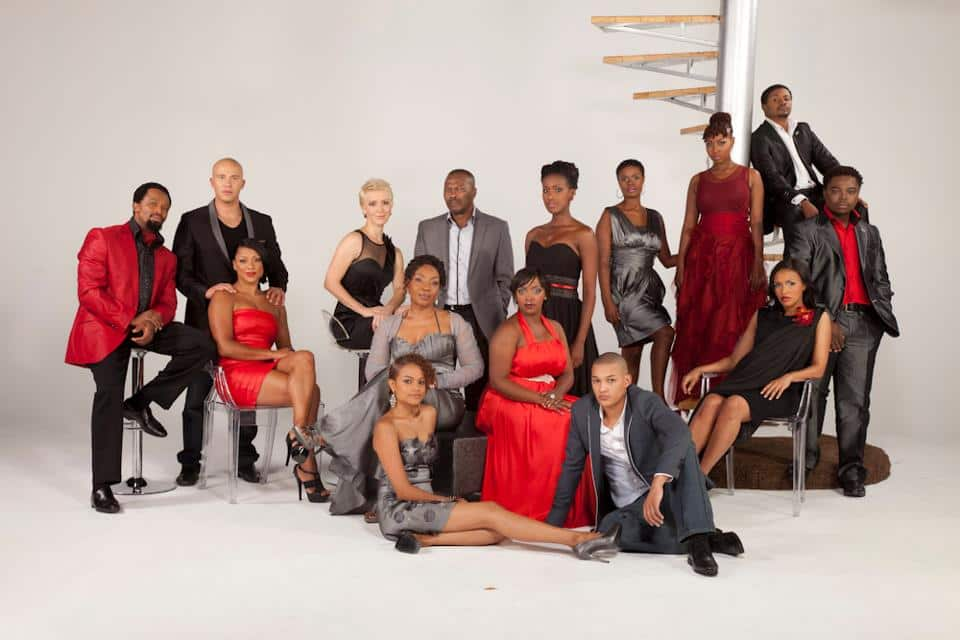 Nunu Khumalo as Hlengiwe Thwala
Mapaseka Koetle-Nyokong as Dintle Nyathi
Slindile Nodangala as Nomvula Kubeka
Marjorie Langa as Gloria
Melusi Mbele as Jojo Kubeka
Jerry Mofokeng wa Makhetha as Neo Mokhethi
Litlhonolofatso Litlhakanye as Tebello
Matthews Rantsoma as Nhlamulo
Nolo Seabi as Seipati Mokhethi
Melusi Mbele as Jojo Kubeka
Sihle Ndaba as Dudu Kubeka
Robert Mpisi as Zenzele Kubeka
Nomvelo Makhanya as Lindiwe Ngema
Tshepo Howza Mosese as Lerumo Mokhethi
Wayne Van Rooyen as Stokies
Fana Mokoena as Vukile Kubeka
Natasha Sutherland as Layla Nyathi
Ayanda Daweti as Chumani Langa
Nolwazi Ngubeni as Mbali Kubheka
Wendy Gumede as Rachel
Gcina Nkosi as Zinzile Ngema
Botlhale Boikonyo as Omphile Ngema
Given Stuurman as Kgosi
Thulani Hlatshwayo as Ceejay
Slindile Nodangala as Nomvula
Sihle Ndaba as Duduzile (Nomvula's Daughter)
Robert Mpisi as Zenzele
Nolwazi Shange as Lady M
Melusi Mbele as Jojo Kubeka
Wendy Gumede as Rachel
Fana Mokoena as Vukile Kubheka
Andile James Sithole as Mdala
Scandal! Was Produced By Ochre Moving Pictures
As earlier stated, Scandal! came to the screens due to the diligent efforts of Ochre Moving Pictures. The show is now one of the longest-serving soapies in the country after its premiere in September 2005. Catch new episodes on e.tv. and eVOD for 30 mins every weekday from 7:30 pm to 8:00 pm.