Lerato Mvelase was previously one-half of South Africa's most notable power couple, with the other being fellow acting superstar, TV personality and musician, Siyabonga Radebe. The two experienced several breakups and makeups but managed to sustain their relationship for years and even welcome some offspring. The duo was dubbed relationship goals by admiring members of the public but all that came to a halt after a final breakup that they couldn't recover from.
Lerato Mvelase and Radebe have now moved on with their respective lives and are trying to do the best for their kids. Though recriminations remain over the past, the duo is not allowing it to derail their respective careers. Mvelase continues to make waves on TV series such as Isibaya and has even dropped some music. Her ex is also toeing a similar line and has starred in several TV series. He has also hosted some TV shows and is releasing new music as well.
Lerato Mvelase and Siyabonga Radebe Were Together for Most of the 2010s
Even though the love story between Lerato Mvelase and Siyabonga Radebe has since gone awry, the duo once held sway as one of the notable power couples in South Africa. They never exposed their romance for public consumption; instead, they kept things tasteful by limiting their public appearances to a few industry events. They also performed various thoughtful gestures. Professional-wise, Lerato Mvelase, and Siyabonga Radebe also synched perfectly with each other. They were both multi-talented in acting, singing, and TV hosting; hence, they understood the sacrifices that needed to be made to succeed in showbiz. As a result, they had no qualms supporting each other, which reflected in their respective career success.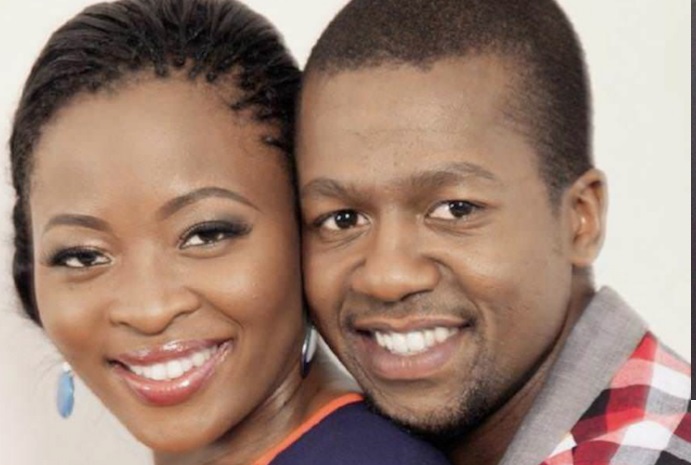 Mvelase, for instance, snagged a role in an Emmy-nominated international drama titled Home Affairs. She also went on to appear in other series and movies and hosted several TV shows as well. On his own part, Radebe featured in popular TV series such as Ring of Lies, Intersexions, A Place Called Home, and Saints and Sinners. He also proved his mettle as a musician, director, and TV personality and picked up several awards, including the SAFTA Golden Horn award for best actor in a TV in 2012 and 2016. He and Mvelase thrived both professionally and personally, and their joy further blossomed after they went on to welcome two daughters – Makayla and Nkanyezi – in the course of their marriage.
The Couple Broke Up in 2017 Amidst Allegations of Abuse and Cheating
Lerato Mvelase and Siyabonga would eventually call time on their romance in 2017, but there were signs of trouble in paradise even before then. As far back as 2015, unconfirmed reports had it that Mvelase broke up with Radebe due to constant fighting. She allegedly realized that he was not the man she fell in love with and left with the children for her mother's home. The report further had it that the actress took away her car, which left her man without any means of getting around.
These reports were largely unconfirmed but whether they were true or false, it showed there were cracks in the relationship between Mvelase and Siyabonga. They papered over these cracks and managed to reconcile for the next two years. Their issues eventually proved too much to handle, and they called it quit in 2017. As is their standard way of operation, the couple never came out to expressly state what caused their breakup. The actress, however, gave hints that showed that it had something to do with cheating and abuse.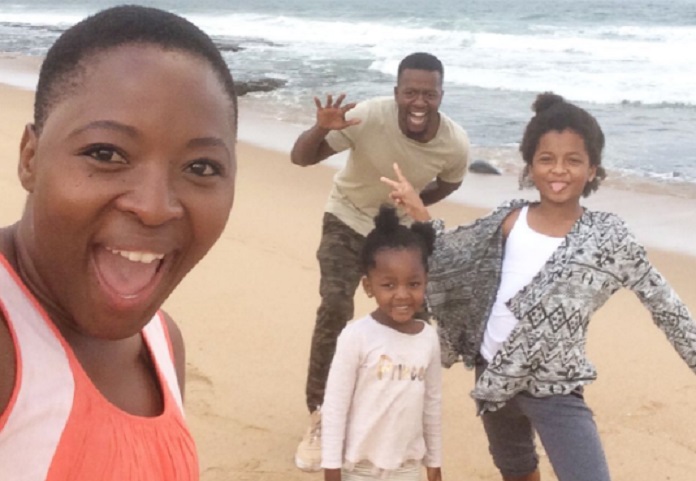 On one occasion, she posted a picture of a sleeping baby on Instagram and tagged it "how I sleep knowing that I am single and no one is cheating on me." She also hosted a breakup-themed TV show, and when a guest came on complaining about abuse from the father of her kids, she told her that she understood how she felt. Also, in 2019, Lerato Mvelase dropped a song titled Sthingthing. The song focused on women tolerating bad behavior from men, and she blamed past generations of women for teaching young ladies to endure bad behavior from men, such as cheating and domestic violence.
Why Lerato Mvelase Filed a Restraining Order against Her Ex-husband
Lerato Mvelase filed a restraining order against her ex-husband because of some threatening tendencies that he had displayed. In the wake of their breakup, the actress initially complained of assault at a police station but withdrew the case. She then presumably got a restraining order which barred her ex from coming around her. Radebe complied with the terms of these orders for a long time but in April 2019, he violated it by showing up at Lerato's house drunk and verbally abusing her. Fearing for her safety, the actress reported to the cops, and Radebe was briefly arrested before being freed by the courts.
The whole episode must have had a sobering effect on Radebe as he took to his Instagram page that same month to pen a heartfelt apology to the mother of his children. In the post, he stated that he had failed to be the best boyfriend or father and apologized to his family and Lerato's for disappointing them. The award-winning actor pointed out that the breakup was really painful for him, and he had unsuccessfully tried to cope through partying, sex and alcohol. Acknowledging he was responsible for everything, he apologized and thanked Lerato for being a good mother to their kids.
It's family first, always…and Siya Radebe knows it very well. Good Morning. https://t.co/DMcmt06Hnc pic.twitter.com/G5vBNNonxR

— ZAlebs (@Zalebs) December 20, 2016
Is Lerato Mvelase Dating Anyone Now?
Lerato Mvelase may be dating someone new, but she keeps the details quite close to her chest. In a 2019 interview, the actress revealed that she had healed emotionally and was quite comfortable. She also stated that she had met someone who makes her very happy. It is not known if she and the person are still together, but the actress has made it known that her ideal man is someone who loves her for what she is and appreciates her physical attributes just as they are. She also made it known that she won't be reconciling with Radebe as that ship has sailed.
Man or no man, Lerato Mvelase is living her best life and charting new grounds in her career. She also has her daughters to lavish all her love on. In May 2021, the actress dished on her motherhood journey and described it as hard. However, she urged all mothers to truly embrace their role by putting the children's needs before theirs and being generous with their time, hugs, kisses, lone, and support. She also urged them to treat themselves on occasion and trust that they had done their best by their kids.