Kate Mantsho was the wife of the former South African president, Jacob Zuma, who took her own life in December 2000. She was married to Zuma for more than two decades, and the product of the union was five children, including Duduzane Zuma.
Late Kate was a quiet comrade of the African National Congress as she used her position as the Linhas Aeroas De Mozambique (LAM) Deputy station manager to help the political party in its struggle against apartheid. In his tribute to Kate on the day of her burial, former South African president Thabo Mbeki stated that Jacob Zuma's wife's contribution to the fight against apartheid was an inspiration.
He described her as an "unknown soldier." Kate Mantsho entered into marriage with Jacob Zuma as his second wife in 1976. The whole country was shocked to hear about her death at the prime age of 44. The mystery surrounding her death was further intensified by a suicide note she dropped, which described her marriage to Zuma as 24 years in hell.
Kate Mantsho's Biography Summary
Full name: Kate Mantsho Zuma
Nickname: Mama Kate
Gender: Female
Date of birth: September 2nd, 1956
Kate Mantsho Died on: December 8th, 2000; Age: 44 years old
Ethnicity: Black
Nationality: South African
Zodiac Sign: Virgo
Sexual Orientation: Straight
Religion: Christian
Marital Status: Married
Kate Mantsho's Husband: Jacob Zuma
Kate Mantsho's Children: Mxolisi Zuma, Duduzane Zuma, Duduzile Zuma, Phumzile Zuma and Vusi Zuma
Famous for: being Jacob Zuma's wife, apartheid freedom fighter
How Old Was Kante Mantsho When She Died?
Jacob Zuma's late wife, Kate Mantsho, was born on September 2nd, 1956, in Alexandra, north of Johannesburg, South Africa. She died on December 8th, 2000, in Pretoria at the age of 44.
Although Duduzane Zuma's mother was born in South Africa, she spent most of her childhood years in Mozambique. At the age of 18, in 1974, her family relocated from Soweto to Mozambique. She then returned to South Africa in 1993; by then, she was married to Jacob Zuma and had welcomed five children.
Kate Obtained a Diploma in Languages
After moving to Mozambique with her family in 1974, Jacob Zuma's late wife earned a Diploma in Languages in Maputo. Hence, she was fluent in almost all of South Africa's official languages. Also, she was able to speak French, German, Portuguese, and kiSwahili.
Following her alluring educational qualification and communication skills, the South African native was recruited by Mozambique's airline, Linhas Aeroas De Mozambique (LAM). Her services were undeniably required in the air travel industry. She had an extensive career in the industry and was associated with LAM for close to twenty years, from 1976 to 1993.
Who Was Duduzane Zuma's Mother?
Late Kate Mantsho, as described by the tributes made by African National Congress comrades on the day of her burial, was a "quiet comrade" and "unknown soldier" who, without her contributions, several ANC operations during the apartheid era wouldn't have been possible. She was among the few women who gave their strength to the fight against apartheid.
While in exile with her husband, Kate shouldered the burden of being a wife, mother, and freedom fighter without requesting recognition in return for her vital contributions to the fight against the apartheid government. As a Linhas Aeroas De Mozambique (LAM) staff, Kate Mantsho greatly helped the African National Congress in its freedom fight.
As the Deputy station manager in Harare, her position allowed her to carry out diverse works for the party. She helped facilitate clearances for African National Congress cadres who had no travel documents and identification. They included ANC members who had to depart from South Africa and go into exile in nearby countries.
She also facilitated traveling documents for members of ANC who were moving into Mozambique clandestinely and needed to return to their home country undetected. The quiet comrade was also involved in the African National Congress' arms struggling. Little wonder former president Nelson Mandela described her death as a great loss to South Africa.
He stated that her eagerness to learn was an inspiration to the youth in South Africa. According to the ANC comrade, Dudzane Zuma's mother was someone with energy, skill, and experience that a developing society must look up to. Another anti-apartheid activist, Adelaide Tambo, further described Kate Zuma as a woman with a warmth of heart who was devoted to cause and selflessness.
Kate Married Jacob Zuma When He Was in Exile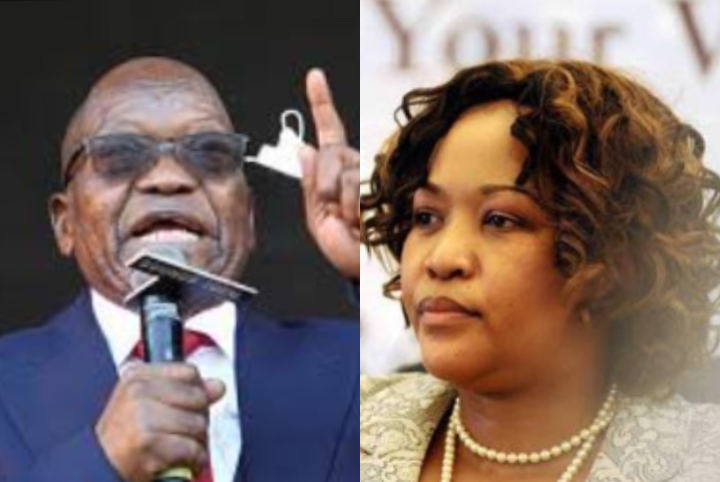 Shortly after joining Linhas Aeroas De Mozambique in 1976, Kate Mantsho met her future husband, Jacob Zuma, while he was in exile in Mozambique overseeing intelligence operations for the African National Congress. The two eventually got married that same year. Later in 1980, the couple welcomed their first child named Mxolisi Saady Zuma.
Two years later, they further expanded their family with the arrival of twins, a boy and a girl christened Duduzane and Dudizile Zuma. Jacob Zuma and Kate Mantsho's union also produced two more children―a daughter, Phumzile Zuma, and a son, Nhlakanipho Vusi Zuma. Sadly, their youngest child, Vusi, died in 2018 after battling lupus.
Who are Kate Mantsho's Children?
Though Jacob Zuma married his first wife, Sizakele Khumalo, in 1973, he had his first child in marriage with Kate Mantsho as his first wife was unable to bear children. However, the former South African president had previously welcomed a child out of wedlock in 1977; a son named Mziwoxolo Edward Zuma, whom he had with Minah Shongwe.
Then in the 80s, he had four children with Kate Mantsho, namely Mxolisi, Duduzane, Duduzile, and Phumzile Zuma. The couple's youngest child, Vusi, arrived into the world later in the early 1990s, and tragically, his life was short-lived. Even though Duduzane is the most popular amongst Kate Mantsho's children with Jacob Zuma, his siblings are also well to do in their chosen career fields.
Mxolisi Zuma
The oldest of Kate Mantsho and Jacob Zuma's children, Mxolisi Zuma, was born in Mozambique in 1980. After spending eleven years in the country, his family moved to Zimbabwe. At 13, he returned to his home country alongside his family in 1993. Information regarding his educational achievements is scarce in the media as he had his early education in Mozambique.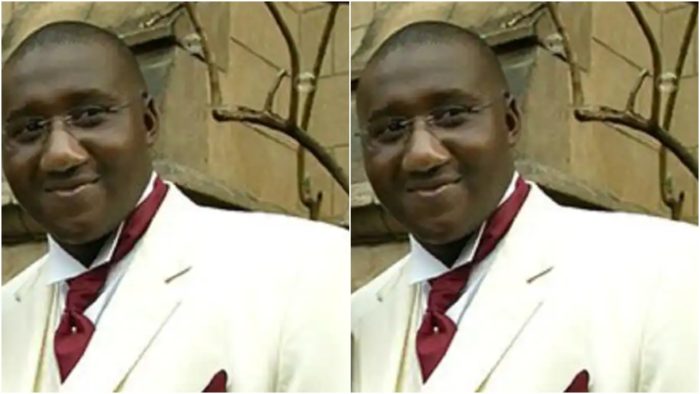 Nonetheless, the 43-year-old is known as an established businessman. Although his line of business is yet to be specified, Kate Mantsho's son reportedly has interests in six investing and brokerage firms. He joined five of the companies after his father was elected president in 2009.
Regarding his personal life, Duduzane Zuma's brother is a polygamist like his father and is married to two wives. He married his first wife, Phindile Luthuli, in a modest wedding celebration in 2008 in Durban. Nine years later, he entered his second marriage with Swati princess Ziyanda Dlamini. The extravagant wedding ceremony gathered more media attention than the first as it took place at King Mswati's royal residence of Ludzidzini in Lombaba, Swaziland.
Bribery Scandal
In August 2017, it was reported that Mxolisi was at the center of a bribery case as he was accused of asking for a bribe to the tune of R54 million for procurement of a tender using his father's influence as the president of South Africa.
He reportedly negotiated a consultancy fee for a TV set-top box contract with Altech UEC, a subsidiary of the technology giant Altron. The contract was worth R4.3 billion. Zipporah Maubane, Altron group executive for marketing and communications, denied the company ever tried to bribe Jacob Zuma's son to clinch a contract with the Universal Service and Access Agency of South Africa under the Department of Communications.
However, two of the company executives disclosed to Sunday Times that Altech planned to bribe Mxolisi to use his father's influence to compel the communications minister to award the tender to the company. It is believed that the money was never paid to Mxolisi and the company, however, failed to win the tender. In early 2015, Altech was among the 26 companies awarded the R4.3 billion tender.
Duduzane Zuma
Arguably, Dudzane Zuma is the most popular of Jacob Zuma's 23 children. He is very close to his father and has shown him unwavering support throughout the controversies he has faced in his political career. Duduzane is a businessman and philanthropist. His birth date is May 20th, 1984, and his birthplace is Mozambique. Like most of his siblings, he was born in exile and grew up in Mozambique, Zimbabwe, and South Africa.
He completed his high school education at Pretoria Boys High School. Upon graduation, he enrolled at Nelson Mandela University School of Information and Communication Technology. There, he studied a course in Information Technology. Afterward, Duduzane got linked to the Gupta family – Indian business magnates that owned several businesses in South Africa with interests in mining, technology, air travel, and media.
Duduzane Zuma first worked as an intern in one of the Gupta companies. Later in 2008, he rose to the rank of a director in another of their company, Mabengela Investments, where he also became a shareholder. Subsequently, he clinched the role of a director in ten more companies belonging to the Gupta family. They include Islandsite Investments 255, JIC Mining, and Sahara Computers.
Kate Mantsho's son also became a shareholder in several other companies in the media and mining sectors. He resigned from his role as the director of some companies belonging to the Guptas in 2016 following a heated public discussion about Zuma's family link with the controversial Gupta family accused of exerting undue political influence in the country. Concerning his personal life, Duduzane Zuma is a married man. He exchanged vows with Shanice Stork in the year 2015.
Some of the organizations Dudzane Zuma has been linked to as a director or shareholder are:
Mabengela Investments
JIC Mining
Afripalm Horizons
Shiva Uranium
Oakbay Resources and Energy
Oakbay Investments
Tegeta Resources and Energy
Sahara Computers
Islandsite Investments 255
Gemini Moon 254
Karibu Hospitality
Westlawn Investments
Duduzile Zuma
Duduzane's twin sister, Duduzile Zuma, was born on May 20th, 1984. Like her brother, she also has been associated with the Gupta family. She once served as a director at Gupta-owned Sahara Computers. Following her mum's demise, Duduzile reportedly founded a foundation called Dudu Zuma Foundation which solely focuses on helping people with a high risk of suicide.
The first daughter of Kate Mantsho and Jacob Zuma has, over the years, preferred to keep her life on the low key. Nonetheless, it is a known fact that she tied the nuptial knot with South African businessman Lonwabo Smabudla in 2011.
Though the marriage collapsed five years later, Dudu is a proud mother of two kids. In the past years, Duduzile Zuma has never failed to defend her family and loved ones on social media platforms when need be. Consequently, she is no stranger to controversy, which has led to her Twitter account being deactivated.
Duduzile Zuma's Controversies
Only in 2021, Duduzile Zuma sparked several controversies with her tweets on the political happenings in the country, including her father's historic incarceration. In July 2021, when her father's prison sentence ignited a deadly riot in the country, Duduzile shared videos of the violent protests and captioned them "let it burn." Hence, she was called out by the public and political parties for inciting violence and supporting protesters with her tweets.
Also, when her father was released on parole in September 2021, and some of his critics opposed his medical parole, Duduzile threw a jab at them with tweets that read, "Haters must heal." "Every day is former president Zuma Day. Like it or not!" As usual, her tweet was met with criticism.
Phumzile Zuma
Another of Kate Mantsho and Jacob Zuma's children who love to keep a low profile is Phumzile Zuma. She was born in 1989 and attended the University of Witwatersrand. She studied Pharmacy at the university and also is a certified Scientologist. Duduzane Zuma's sister was among those who graced the launching of the Scientology Life Improvement Centre in Johannesburg in 2010, and she gave a speech at the opening ceremony.
Vusi Zuma
Kate Mantsho's son Nhlakanipho Vusi Zuma led a private lifestyle before meeting his untimely death on July 1st, 2018. He was born in 1993. Vusi was a fitness enthusiast who regularly visited Nick Durandt's gym in Norwood starting from 2013, even though he never wanted to pursue a career in boxing.
He reportedly studied Business Studies and dreamt of becoming a successful businessman before kicking the bucket at the age of 25 due to complications related to a long-term autoimmune disease known as systematic lupus erythematosus.
He died at Milpark Hospital in Johannesburg, and his funeral service took place at the Rhema Bible Church in Randburg. Vusi Zuma was buried at West Park Cemetery, where his mum was also buried. In 2020, Jacob Zuma and his son, Duduzane, shared a 45-minute-long video on YouTube titled Zooming with Zumas. Therein, they gave insight into some of the controversies surrounding the family.
The former president reiterated in the video that his son didn't die a natural death. He said that Vusi was poisoned by his enemies who couldn't get to him and wanted to cause him pain. So they interfered with his treatment to poison him, and the knowledge of that made his death more painful.
Why Duduzane Zuma is More Prominent Than His Siblings
Throughout his father's political career, Dudzane Zuma has been vocal about his support for his father during the low moments of his career, which has made his name hit the airwaves numerous times. Also, he seemed to have been more involved in many controversies than his siblings.
Reckless Driving and Homicide Case
In 2014, when his father was still in power, Duduzane crashed into a minibus in Johannesburg with his Porsche 911 Turbo and killed two passengers, leaving several others injured. Consequently, he was charged with negligent and reckless driving.
The case was subsequently dismissed as the defense lawyers contended that there was no evidence of reckless driving as Zuma's Porsche hydroplaned on a puddle. The result was beyond the driver's control. The case, however, was revisited when his father stepped down from his powerful position in the country in 2018.
Duduzane was then charged to court for culpable homicide. He was finally cleared of the charges by Magistrate Tebogo Thupaatlase, who stated that the state had failed to prove Duduzane's guilt in the trial in July 2019.
Bribery Scandal
In 2018, Duduzane Zuma was also involved in a high-level bribery scandal involving the Gupta family. He was charged for his alleged role in a bribery case, and the trial took place at the Specialised Commercial Crimes Court in Johannesburg.
Jacob Zuma's son faced charges in the bribery scandal as he was reported by Mcebisi Jonas, former deputy finance minister, to have arranged for a meeting with the Gupta family where Ajay Gupta offered him almost $45 million, with $45,000 paid in cash if he would accept to become the finance minister. Mr. Jonas refused the offer and subsequently reported the case to court.
Although Duduzane Zuma admitted to being present in the meeting, he denied that any bribes were offered to Mcebisi Jonas. The case was eventually dropped in 2019. Surprisingly, the finance minister's position was vacant a few months after it was offered to Mr. Jonas. This brought the renowned Gupta family and Jacob Zuma to the center of a national corruption scandal.
What Caused Kate Mantsho's Death?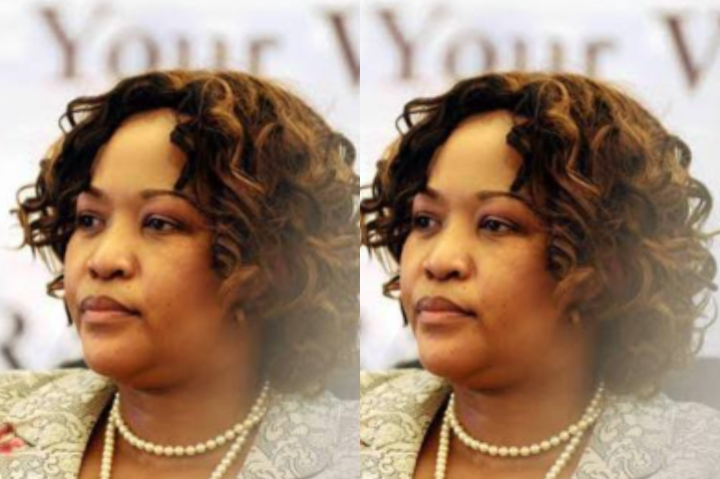 Jacob Zuma's late wife, Kate Mantsho, passed away on December 8th, 2000. According to reports, she committed suicide by overdosing on sleeping pills and anti-malaria drugs. It was believed she was depressed due to having a strained marital relationship with Zuma.
At the time of her death, her husband, who was the deputy president, went on a business trip and wasn't around. He returned home immediately when he was informed about his wife's demise by then director-general in the Presidency, Revd Frank Chikane. Revd. Chikane stated that he got a call from Kate Mantsho in the morning the day she died.
He told her that he was in a meeting and would come during lunch. Kate Zuma then told him he would meet her dead when he comes. She also revealed to the Reverend that she had taken anti-malaria drugs and sleeping pills. Immediately, Chikane rushed to Oliver Tambo House – the deputy president's official residence in Pretoria.
He met Kate alive, and she instructed her son, Duduzane, to give him the suicide note she kept in the closet. She was rushed to the Muelmed Hospital at once, and soon after, he received a call from the hospital informing him that Kate Mantsho was declared dead on arrival. Although then-president Thabo Mbeki announced that Jacob Zuma's wife died from a heart attack, it was later clarified that she died of a drug overdose which led to heart failure.
Suicide Note Controversy
In the 45-minutes Zooming with Zumas YouTube video, Duduzane Zuma said that his mother didn't die or pass away but committed suicide. He narrated how one of the staff members rushed to him while he was minding his own business in the late morning that day and took him to his mother's room. He found her lying on the bed and was non-responsive and frothing at the mouth.
If you look online:
1. The suicide note formed part of the inquest docket
2. Inquest into her death was held at magistrate court
3. Inquest records are public documents
4. Inquest records & suicide note were reviewed by journalists years ago 👇 https://t.co/n3lDeI4imZ pic.twitter.com/s4sKRwvsgP

— Madeleine Fullard (@mfullard2) May 8, 2020
He further stated that he found a suicide note his mum left in the walk-in closet, and he remembered Revd Frank Chikane taking the note from his hands, and eventually, the content of the suicide note was leaked to the media. Speaking in his defense as he was being accused by the Zuma's family of leaking the suicide note, Revd Chikane stated that Zooming with Zumas contained falsehoods about the suicide note.
He then implored the former president to tell his son the truth about what happened as he knows the truth. On many occasions, Revd Frank Chikane has cleared the air by stating that nobody leaked the suicide note. However, it was given to the police when they were investigating Jacob Zuma on the death of his wife.
Before he gave it to the police, he first consulted with Zuma, telling him that there was no need for investigation since it was a suicide case and he was with the suicide note as evidence. He further said that it was something the two agreed on, and thus, the suicide note, which was also part of the documents for post-mortem, was not leaked. Instead, it was given to the police.
Jacob Zuma's Restriction From Attending Kate's Burial
Soon after Kate Mantsho's death, it was reported that the suicide note she left barred her husband, Jacob Zuma, from attending her burial as she stated that her 24 years of marriage to the former president was 24 years in hell. She also listed people who would attend her burial on the note, including her children, maternal family, Mzobe family, and Bro Mike from the Zuma family.
She was buried on Sunday, December 17th, at Johannesburg's West Park Cemetery. Her burial was witnessed by many South African dignitaries, including Thabo Mbeki, Nelson Mandela, Winnie Mandela, Frene Ginwala – then speaker of Parliament, and delegates from Mozambique, Zambia, and Botswana.