Duduzane Zuma (born May 20, 1982, Age: 41 Years Old) is the most famous son of the former South African leader, Jacob Zuma. His connection to the Gupta family has made him very controversial and seen in the same light as his father. A businessman and philanthropist, Zuma, a graduate of Information Technology, serves as director of several IT companies, including Sahara Computer. He is also serving on the board of Mabengela Investment and JIC Mining Services.
Despite Duduzane Zuma's age, his business empire is expanding; there is no other word that describes him but 'successful.' However, his business and financial dealings are not all about him as the one-time most eligible bachelor is also a married man. Let's learn all there is to know about his marriage relationship with Shanice Stork.
Quick Profile of Duduzane Zuma
Name: Duduzane Zuma
Date of Birth: May 20, 1982
Age: 41 Years Old
Nationality: South African
Parents: 

Jacob Zuma, Kate Mantsho

Occupation: Businessman, Philanthropist
Spouse:

 

Shanice Stork (married 2015)
Duduzane Zuma's Age and Birth Year Has Been Controversial 
Duduzane Zuma is the most popular child of the former South African president, Jacob Zuma. Although Mzansi's former leader is known to have an astonishing number of children (23 is the estimated figure), Duduzane is the bunch's pick. His birth year is a controversial one, and so is his age – with some sites putting it as 1984 – however, he was born on May 20, 1982, as a twin, which makes him 41 years old. His mother is Mozambican-born Kate Mantsho Zuma, who died in 2000 after committing suicide by ingesting an overdose of sleeping pills when Duduzane was eighteen years old.
He has four siblings from his mother, including his twin sister, Duduzile Zuma, and a host of half-siblings. Zuma had the best education as he attended the prestigious Pretoria Boys High School before proceeding to the Nelson Mandela University School of Information and Communication Technology, where he obtained a first degree in Information Technology. He worked in the Guptas company as an intern and has since managed and directed several companies and parastatals across South Africa.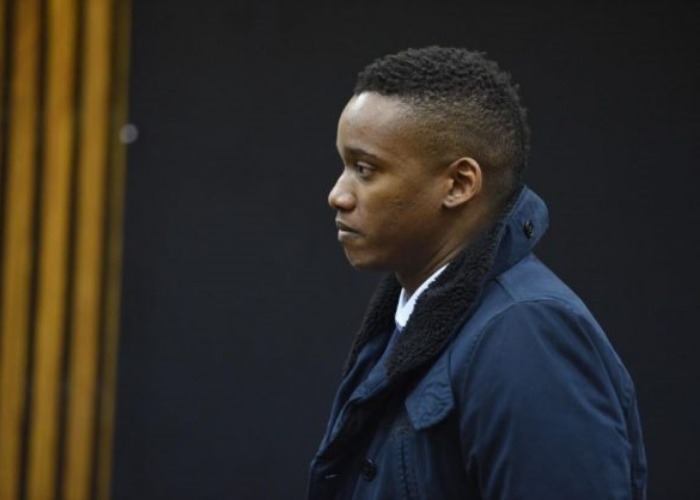 Many seem to attribute his successes at this young age to the name 'Zuma,' which he bears; however, Duduzane Zuma has said that the name has not been the catalyst for his success but rather an inhibition to it.
The Media Touted His Girlfriend Tatum Keshwar As His Eventual Bride
Before Duduzane Zuma married his wife, Shanice Stork, he allegedly dated a South African model and former beauty queen, Tatum Keshwar. The 2008 Miss South Africa was rumored to be in a relationship with the businessman when they were seen together at the controversial 2013 Gupta wedding. They were reported to have stayed together at some point. It was, therefore, easy to assume that Keshwar was the bride when talk of Zuma's wedding made it to the media. Several media outlets erroneously reported a lavish wedding between Zuma and Keshwar – a report which turned out to be an embarrassing one when it was revealed otherwise.
When the news got out, the 2008 Miss South Africa posted a tweet denying the embarrassing report and claiming that the news outlets have put out the report without contacting her to confirm or deny the story. As a result, Tatum Keshwar rebuffed  Subsequent attempts to reach her on phone/text messages.
Duduzane Zuma is Married to Shanice Stork
It is unknown when Duduzane Zuma met Shanice Stork or the circumstance under which they met, but it is safe to say the couple met not later than 2007 – for obvious reasons. The major reason for this assertion is that their child was born in 2007, therefore, intimating that they met before the year they had their child. And because Zuma is known to have been involved with other persons before finally walking down the aisle in 2015 with Stork, it would be safe to conclude that their relationship had a break or that Zuma cheated.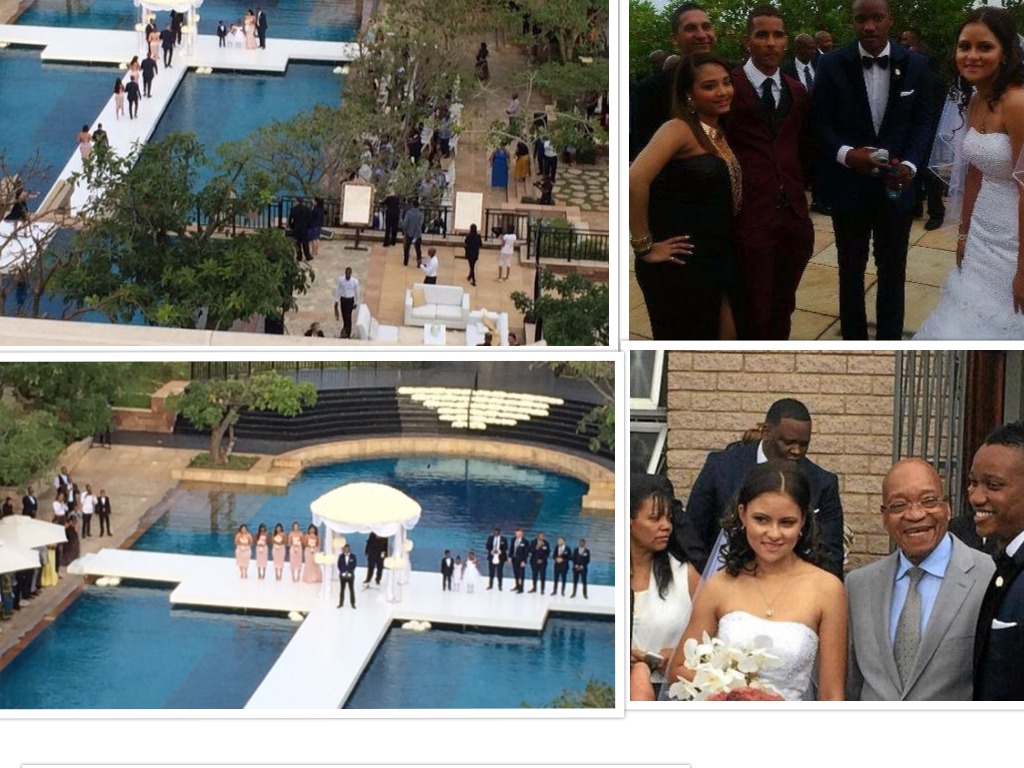 In May 2015, at the age of 33, Duduzane Zuma and Shanice Stork walked down the aisle at the New Apostolic Church in Newlands, Durban. They then proceeded to a private but lavishly expensive wedding ceremony at Fairmont Luxury Resort and Hotel' Zimbali. Only about 500 hundred guests walked down the aisle, including family and few friends. The guests' list consisted of South Africa's top political class, business moguls, and celebrities. The traditional marriage followed immediately in the former president's home in Nkandla in the northern region of KwaZulu-Natal.
What We Know About Duduzane Zuma's Wife, Shanice Stork
Although Shanice Stork is married to one of the most popular individuals in South Africa, details about her life have been almost non-existent. She was born on March 26, 1993, in Durban to a family of six. She has two brothers and a sister, and she is the youngest child of the family. Shanice attended the Hillview Secondary School in Newlands East and has been described by those close to her as humble, shy, homely, and private. Her older brothers are footballers who play for Newlands United.
Duduzane Zuma Has Been Linked With Actress Thuli Phongolo
Sometime in 2020, the South African news media was awash with stories suggesting an affair between Duduzane and actress, model and DJ, Thuli Phongolo. The speculations began when the latter posted a now-deleted-picture of a man who had a similar tattoo to the one seen on Zuma. The man's full identity wasn't revealed, which led tweeps to speculate he was indeed Duduzane Zuma.
As the rumor grew, Zuma denied ever meeting the actress in an interview he granted in November, insisting he never knew the model but wasn't bothered because people were always spreading rumors about him. In the same vein, Phongolo, also borrowing a leaf from Zuma, confirmed his statement by insisting that she didn't know him either and they have never met. She encouraged those carrying the rumor to drop it, and there was no need to try to make them "a thing."
Anisazinifunani nina, you asked, you got the answer but nisaselapho? Hayisuka senifuna thina manje, ayisekho lento! 😂 https://t.co/MdIhGhm6MT

— Thulisile Phongolo (@Thuli_P) November 24, 2020
I don't know him. 😊 https://t.co/pnKdPA8Vqa

— Thulisile Phongolo (@Thuli_P) November 24, 2020
However, the former 'Generations: The Legacy' actress re-ignited the speculations when she posted a video of Duduzane Zuma dancing to Big Zulu's Mali Eningi on her Instagram stories. Fans started questioning why she had to post that particular video when she claims she doesn't know Zuma.
See the video below:
Thuli share a video of Duduzane doing his usual million dollar walk. pic.twitter.com/3pxj79Pd5C

— Goodwill (@Goodwill_Thomo) December 3, 2020
Zuma Wouldn't Hesitate To Marry A Second Wife If…
The eyes of the public popped when Duduzane Zuma admitted in an interview with Sunday World that he is open to the idea of polygamy. Questions were asked if all was well in his marriage and why he is interested in the idea of bringing another woman into his marriage, having only married Shanice Stork in 2015. In his defense, he explained that he would only do so if all parties – including his wife and family members – support the idea. He finds the tradition of polygamy to be an amazing support system.
Using himself as an example, he remembers how his stepmothers were there for him and his siblings after his mother died, even though he had initially frowned at the idea when his father, Jacob Zuma, went ahead to marry more than one wife. Like father, like son, huh?
Like His Father, The Former President's Son Has A Child Outside Wedlock
As mentioned earlier, Duduzane Zuma and his wife, Shanice Stork, shared a child. The child's identity is not known; however, it is known that she delivered the baby in 2007, eight years before the couple eventually tied the nuptial knots. There are no further details about the child, including its sex and whereabouts. However, it seems Zuma has his seed growing elsewhere other than in his matrimonial home.
According to reports, while Zuma was tying the nuptials with his wife, Shanice, another woman was preparing to enter the labor room to birth his child. It was so revealed in some leaked emails that two weeks after his expensive wedding, the wannabe president became a father. The mother and child are unknown as the family did everything possible to keep the information as close to the chest as possible.
However, maintenance for the child's upkeep has been arranged after months of negotiations. Is Duduzane Zuma following his father's footsteps in terms of fathering children from several women? We can only wait, watch and see!