Winnie Mandela was an activist and politician from South Africa popular for being the wife of South Africa's legendary president, Nelson Mandela and she would continue to be linked to Madiba in spite of the fact that their union ended in divorce in 1996. She was recognized as one of the most important women in the history of South Africa's struggle against apartheid. Although she died in 2018, her legacies are sure to remain for as long as South Africa sustains.
The Early Life of Winnie Mandela in Apartheid South Africa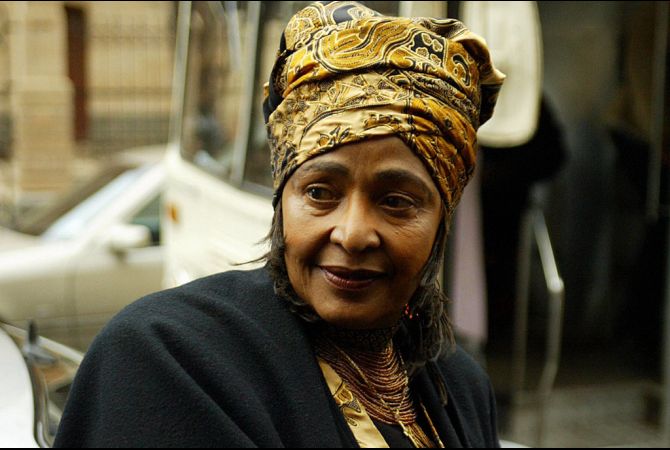 Winnie Madikizela-Mandela was born in the village of eMbongweni, Bizana, Pondoland, (modern-day Eastern Cape Province in South Africa), on 26 September 1936 as Nomzamo Winifred Zanyiwe Madikizela. While her father, Columbus Madikizela was a history teacher, her mother, Gertrude Madikizela was a domestic science teacher.
Winnie Mandela is number four among the eight children of her parents, Columbus and Gertrude who were both teachers. Sadly, Winnie lost her mother when she was only 9 years old and as a result, all her siblings were sent to live with different relatives.
Having come from a family of educated parents, Winnie also towed that path. She attended a high school in Bizana where she was the head girl during her period of study. From there, she moved on to Jan Hofmeyr School, Johannesburg, where she earned a degree in social work in 1956 in spite of restrictions on the education of blacks during the period of apartheid. Subsequently, she bagged a bachelor's degree in international relations from the University of Witwatersrand many years after her first degree.
Her Family and Children
Winnie Mandela met anti-apartheid activist, Nelson Mandela, in 1957, at the age of 22 while Nelson was 39. As a result of their age difference, her father had some reservations for the relationship as well as his involvement in politics. Nonetheless, that would not stop them from tying the knot by June 1958.
Although that would be the first marriage for the young Winne, it was the second for her young charismatic husband. Before they met, Mandela was still married to his first wife, Evelyn Mase who was a nurse. Their marriage ended in divorce the same year he got married to Winnie; 1958.
Winnie Mandela seemed already set right from the start that her husband might not escape trouble as a result of his activism just like many others. Hence, she was quite equipped to deal with the pressure that followed six years after their marriage when the prison doors were shut on Nelson Mandela, something that would last for the next 27 years.
Winnie Mandela was able to sustain her relationship with her husband through letter and regular visits to the prison. In fact, it was her loyalty, strength, and courage that ultimately led to Mandela's release after being incarcerated for 27 years. When Nelson Mandela was finally set free in 1990, she was standing beside him, holding his hand, but had allegedly started another relationship with a younger man named Dali Mpofu, in private.
Her marriage to the freedom fighter lasted for 38 years. Even though the couple was still married by the time Nelson Mandela became South Africa's first President in May 1994, they had already separated two years earlier, precisely in 1992, and by 19 March 1996, their divorce was concluded. Winnie's affair with her young lover reportedly contributed to the failure of the marriage.
However, Mandela threw his weight behind Winne when she was convicted for the abduction of Sepei and her six-year sentence was suspended on appeal.
Their marriage was blessed with two daughters, Zenani Mandela-Dlamini and Zindziswa Mandela-Hlongwane who ere both born before their father was sent to prison in 1964. Just as Winnie, the daughters spent a great part of their lives without Nelson as he was behind bars for most of their childhood. In addition, their mother was also not always there since she was also almost always in trouble with the law. Born in a politically conscious environment, Winnie's daughters both got involved in activism at very young ages and they also joined politics.
Zenani Mandela-Dlamini
Zenani Mandela-Dlamini was born on 4 February 1958. She would almost have been birthed in prison as her mother, Winnie, was arrested shortly before her birth. Now a diplomat, was only four years old when her father was thrown in jail.
Under the presidency of Jacob Zuma, Zenani served as South African Ambassador to Argentina from 2012 to 2017 and then under the presidency of Cyril Ramaphosa, she continues to serve as South African High Commissioner to Mauritius since 2017.
Zindziswa Mandela-Hlongwane
Winnie's second daughter Zindziswa Mandela-Hlongwane was a politician who served as South Africa's ambassador to Denmark until her death. She was born on 23 December 1960 and died in July 2020. Although the cause of her death was not revealed, she was said to have tested positive for the Coronavirus on the day of her death.
Both Zindzi Mandela-Hlongwane and her older sister served in the capacity of the South African First Lady under their father from 1996 to 1998.
How Her Marriage To Nelson Mandela Came To An End
Although all through the travails of Nelson Mandela Winnie was there with him, that was not enough to save their marriage from ending as it emerged, allegedly that Winnie was cheating on her husband.
A letter dated March 17, 1992, said to be from Winnie to Dali became the nail that sealed the coffin over her marriage. Before the letter, it was revealed that Nelson had already known of the affair and at a particular time, went over 5 months without talking to his wife.
In the letter, Winnie fumed over Dali, almost 30 years younger than her, having affairs with other women, going on to refer to Theresa Oakley-Smith, the mother of his child- Sizwe Mpofu-Walsh as a "white-hag". She withdrew over R160,000 for him from the ANC welfare department, and in the letter, she said she was scared of an investigation.
Mr. Mandela and Winnie got separated in 1992 before finally getting divorced in March 1996. As a couple, they only got to spend a few years together despite being married for close to four decades. Winnie believed that their marriage could have been saved if her husband had agreed to arbitration, but the former South African leader rejected it as he was eager to get the marriage done with as a result of the infidelity of his wife.
Winnie Mandela Got Involved in Activism and Politics
More than just being the wife of Nelson Mandela, Winnie was also an anti-apartheid activist and a politician. As a result of her strong involvement in political activities, the years that came after her husband's imprisonment saw her going in and out of jail as the police persecuted her relentlessly in an attempt to demoralize Mandela.
Unwilling to give in to her oppressors, the fighter woman was once again locked up for five months in 1976 for urging crowds to "fight to the bitter end" during the student riot revolt which broke out in Soweto that year. Later on, she was sent on an exile to a remote town in Brandfort for seven years. On her return to Soweto, the firebrand militant-martyr continued from where she had left off but soiled her hands with the blood of a young activist called Stompie Sepei.
In 1994, the president's ex-wife was appointed a deputy minister in Nelson Mandela's government but was eventually laid off due to insubordination. Winnie Mandela is a member of the National Executive Committee of South Africa's ruling party, African National Congress (ANC), and is still popular among her supporters, who call her the "Mother of the Nation".
Due to her political activities, Winnie was regularly detained by the South African government. She was tortured, subjected to house arrest, and kept under surveillance. In 1969, she was charged with terrorism and consequently, was held in solitary confinement for more than one year. Winnie Mandela also endured another six months in jail in 1973 but still came out with her spirit unbroken.
One would easily believe that the end of her marriage to Mandela and her many controversies would spell the end of her political career, but she always found a way of coming back again. Apart from serving as Deputy Minister of Arts, Culture, Science, and Technology from 1994 to 1996, she was a member of the parliament from 1994 to 2003 and then from 2009 to 2018.
Winnie Mandela Net Worth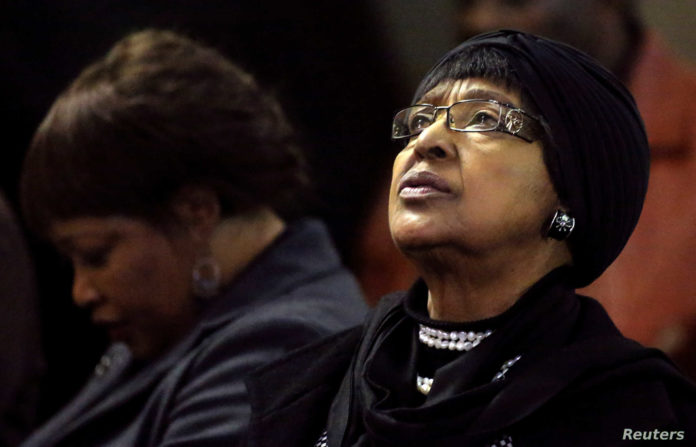 Winnie was not among the richest South Africans by any means, but she was not in the poverty line either. Until her death, she was said to have earned a salary of around $90,000, annually as a member of parliament. That said, her actual net worth at the time of her death is still not known.
A major part of her fortune was linked to her career as a politician, mostly from her salary as a parliamentarian. She was once convicted for fraud and theft, although she insisted she was not guilty of the crimes.
During her divorce from Nelson Mandela, she made an attempt of getting a settlement amounting to $5 million US dollars, indicating that it was half of what her ex-husband had at the time. Unfortunately, she lost out on the settlement after she failed to show at the court for the hearing. Before heading for the courts, Madiba had wanted a private settlement with his then-wife, but she wanted half of his alleged R70 million hence she dragged him before the courts. At the end of the day, it is not known what she got.
More so, following the death of South Africa's first black president, he left all he had for his family members and staff but did not leave anything for Winnie and his daughters from his fortune of an estimated 46 million Rand. She dragged the matter to court, insisting that based on the customary law, she was entitled to the former leader's homestead in Qunu, even though they had since been divorced. In 2016, she lost the case at the Mthatha High Court, and then she headed to the Supreme Court of Appeal where she failed again. At the time of her death, it was alleged that Winnie Mandela was getting set to demand the property at the Constitutional Court.
Back in 2010, it was reported that despite earning her annual salary of $90,000 each year, she still seemed to be in financial woes as some properties in her home were confiscated to be auctioned in order to pay an old debt amounting to R10,000 ($1000) which she was said to have refused to pay.
Living a very quiet life, it is not known how she spent her fortune as she was not an extravagant individual. She had a house, however, in Soweto and she had many paintings among other things.
The Nation Lost Its Mother At The Age of 81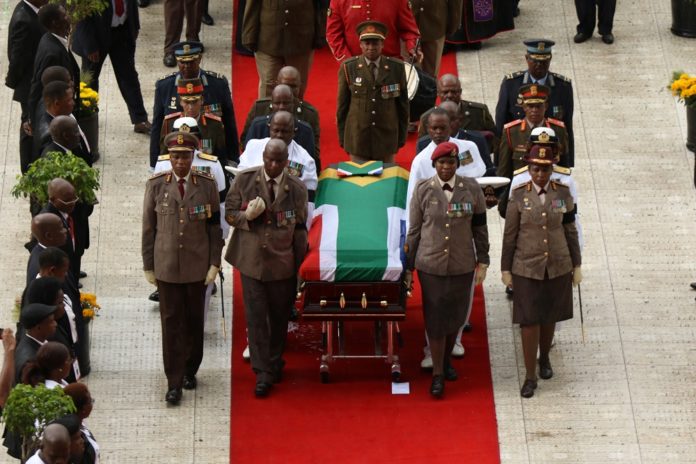 With age not on her side, the Mother of the Nation deteriorated physically as a result of various sicknesses that constantly took her in and out of the hospital. As a result, there were several rumours alleging that she died even before her death. However, she always returned alive.
Unfortunately, the anti-apartheid activist finally passed away on 2 April 2018 at the age of 81. Her death which occurred in Johannesburg at the Netcare Milpark Hospital was confirmed by her spokesperson, Victor Dlamini. She was lost after a rather lengthy battle with diabetes which forced her to undergo a number of surgeries.
The South African government gave her a special official funeral and her service was held at the Orlando Stadium on April 14 before she was laid to rest at a cemetery in Fourways.
Winnie's Legacies That Would Sustain
Needless to say, Winnie Mandela was never a stranger to controversies both in her personal life as well as her political life and her life as an activist. Nonetheless, her place among the strongest and most important women in the history of the country cannot be disputed.
She has left behind a legacy in her fight against apartheid in South Africa. Although her name will always be dragged in the human rights space as a result of the murder of Abu Baker Asvat, she was previously given the Robert F. Kennedy Human Rights Award alongside other South Africans in 1985 for their human rights works in the country.
The Makerere University, Kampala, Uganda, awarded her an honorary Doctor of Laws (LLD) degree for her role in the fight against apartheid in 2018.
She has been portrayed in popular culture in works including the 2011 film, Winnie Mandela which was from her biography, Winnie Mandela: A Life written by Anne Marie du Preez Bezdrob. She was also portrayed in works such as the TV movie,  Mandela (1987); the TV film, Mandela and de Klerk (1997); the BBC drama Mrs. Mandela (2010), and  Mandela: Long Walk to Freedom (2013). The Opera, The Passion of Winnie (2007) had her portrayed for yet another time.