Nelson Mandela is widely known in the whole world as the legendary South African politician and revolutionary leader who was imprisoned for close to 27 years in the fight against apartheid.
After South Africa gained independence, he was elected as the first president of South African Republic. Among so many other firsts, he was the first black man in South Africa to become president. Nelson Mandela stepped down after some time but his heroic and selfless fight and leadership made him one of the most respected, celebrated and loved people in the world. He is not just another man to the people of South Africa, he is the father of freedom who selflessly sacrificed himself for his people. There are however, some details about him that are not known to many people out there.
9 Smart Facts You Didn't Know About Nelson Mandela
How the Name Nelson Came About
He was born on the 18th day of July, 1918 and was named Rolihlahla Dalibhunga Mandela which means trouble maker. When he went to school, a teacher in his school christened him "Nelson" as they practiced a certain tradition that led to Mandela receiving the Christian name. The missionaries gave children Christian names as that was the tradition back then.
He was a Master of Disguise
Nelson Mandela was able to find ways and means of escaping the police by disguising himself perfectly. He would pretend to be a driver, a garden boy or a chef. Whenever he wanted to travel, he used to dress like a chauffeur and then wear a cap and driver's overall to look like a normal driver going to pick his master. He also used to disguise himself by wearing some glasses called Mazzawati tea glasses.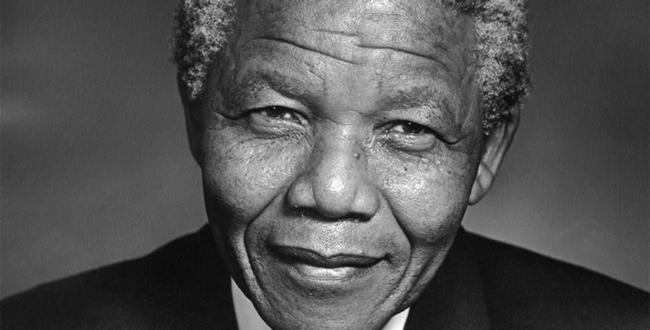 His Name is a Concert Promoter
Mandela's name has always been a concert promoter as he was a chief force in the 2003 AIDS awareness event which was held in Cape Town and dubbed the 46664 Concert. A lot of International artistes performed on that day and the event was very big. The artists who performed were Bono, Peter Gabriel, Beyonce and many others. The event was big and successful and the number used to name it was the prison number of Nelson Mandela while he was still an inmate.
He was a Dull Student
Nelson Mandela was not all that good in studies and was expelled from the University College of Fort Hare as he was spotted during a student protest. He took a very long time before he cleared his law degree. He had even admitted to some people that he was not good in education. However, he later in the years received very many honorary degrees from various institutions world over.
His Famous Words and Court Rooms
Nelson Mandela used his famous words and sayings while behind bars in his campaigns and court appearances. During his trial in court he used to quote and state about his belief and dream of having an apartheid free South Africa. He was even ready to die for that dream to be achieved. When journalists gave him a chance to speak, he uttered words that became famous as he was viewed as a hero by the South Africans.
He Loved Tripe
Tripe which is known as ulusu in the afrikaan language, umlekwa which means chicken and sour milk known as amasi, are his favorite types of food. He had one chef ever since 1992 who later published his own recipes book which included the former president's favorite dish.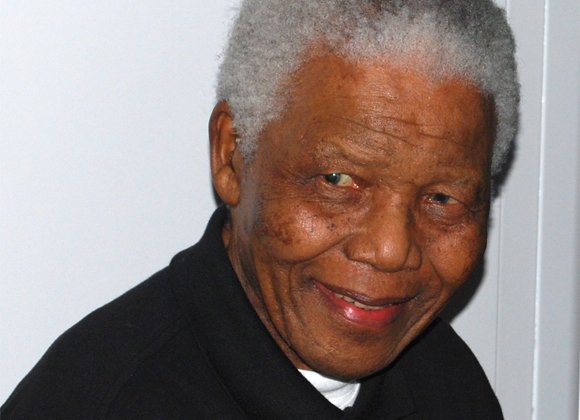 He was Deluged with Ticker Tape Parade
On a world tour in 1990, Nelson Mandela visited Margaret Thatcher who was then the British Prime Minister, U.S. president George H.W. Bush and the Congress of the U.S. A ticker tape parade was held in his honor and there were about 400,000 people in attendance. The parade took place in the Wall Street Canyons to honor him.
He Used an Alias to Travel
In the year 1962, Mandela had to use an alias in order to travel safely outside South Africa. He took the name David Motsamayi which he used to travel outside the country to mobilize support from other African states and some areas of England. He looked for support of their African liberation and his party, The African National Congress (ANC). He was also able to get some military training while in Ethiopia and Morocco.
Nelson Mandela's Limitless Honors
Mandela has been honoured for his great actions with over 695 awards which include the Nobel peace price and also a congressional medal from the U.S. He had also received honorary citizenships, buildings, streets and schools being named after him and organisation memberships. There are even two characters in Hollywood's The Cosby Show who are named after Mandela and his wife Winnie.
All the above are some of the unique things that make up Mandela's life but are largely unknown to the public. He was a great man and a great hero for his country, thus the much honor his name is held with as his actions cannot be equated with the actions of any other nationalists.