Mziwoxolo Edward Zuma is a South African businessman, activist, and politician best known as the son of Jacob Zuma, the former president of South Africa. He is the oldest of Zuma's kids and his love child with a South African woman called Minah Shongwe.
Unlike most of his half-siblings, Edward is no stranger to the spotlight. He is his father's most vocal supporter and defender and has also made headlines severally for the wrong reasons. Zuma's bold and assertive son is a married man and father.
Summary of Mziwoxolo Edward Zuma's Biography
Full name: Mziwoxolo Edward Zuma
Gender: Male
Year of birth: 1977
Mziwoxolo Edward Zuma's Age: 46 years old
Ethnicity: Zulu
Nationality: South Africa
Sexual Orientation: Straight
Religion: Christianity
Marital Status: Married
Mziwoxolo Edward Zuma's Wife: Phumelele Shange
Mziwoxolo Edward Zuma's Parents: Minah Shongwe
Half-Siblings: Duduzane Zuma, Phumzile Zuma, Thuthukile Xolile Nomonde Zuma, Nokuthula Nomaqhawe Zuma, Gugulethu Zuma-Ncube, Duduzile Zuma, Msholozi Zuma, Mxolisi(Saddy) Zuma, Nhlakanipho Vusi Zuma, and 10 other younger ones.
Mziwoxolo Edward Zuma's Net worth: Estimated $20 million
Famous for: Being former President Jacob Zuma's son
Who Is Mziwoxolo Edward Zuma?
Former president Jacob Zuma and Minah Shongwe gave birth to Mziwoxolo Edward Zuma in 1977. There's no clarity on the exact day and month he was born, as he hasn't mentioned them publicly.
There is no information about Edward's childhood, upbringing, and early days. However, we know that he developed a keen interest in activism and politics due to his father's political background and affiliations in the South African political system.
Edward is the only child of his mother but shares his father with 22 other people, who are his half-siblings. Some of his older half-siblings are:
Duduzile Zuma (Duduzane's twin sister)
Thuthukile Zuma (half-sister)
Msholozi Zuma (half-sister)
Gugulethu Zuma-Ncube (half-sister)
Duduzane Zuma (Duduzile's twin brother)
Mxolisi Zuma (half-brother)
Nhlakanipho Vusi Zuma (half-brother; born 1993, died on 1st of July 2018)
Phumzile Zuma (half-sister)
Thandisiwe Zuma (half-sister)
Sinqumo Zuma (half-brother)
Sinqobile Zuma (half-sister)
Mziwoxolo has younger half-siblings who are still minors, hence why their identities are being protected. Despite their romance producing his first offering, Jacob Zuma never married Edward's mother, Minah.
However, Edward's cordial relationship with his father is proof the former president has been involved in his life right from his early life. The fact that he acknowledged Edward means a lot to the younger Zuma's life, even though no one knows why Zuma never legalized his relationship with Shongwe.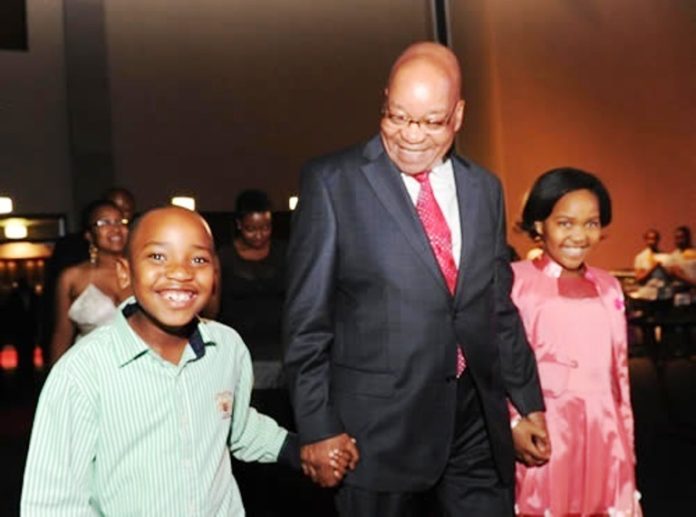 Edward's loyalty to his father is very glaring; he keeps speaking up for him in every trying moment of the former president's life. It is difficult to tell if his birth raised a lot of criticisms, but if it did, it could have been because his father was not legally married to his mother at the time of his birth.
A lot is still unknown about the circumstances surrounding Mziwoxolo's birth and his father's decision not to marry his mother regardless of his status.
Edward Zuma's Educational Background
Edward Zulu studied law at Zululand University. The exact year he joined and subsequently graduated from the learning institution is not open to public scrutiny. Again, the names of the schools he completed his primary and high school educations are not known.
Information about Zuma's educational background has been under the wraps for years until it emerged that he was arrested for allegedly raping a fellow student at the renowned Zululand University. The incident occurred in 2000 when he was 23 years old.
The alleged victim later withdrew the case after being compensated, and nothing was heard about it again.
Besides Politics, Zuma's Oldest Son Has Also Built a Career in The Business Sector
Edward Zuma is the business development Director at Isthebe Group of Companies. For about 10 years now, he has served as the Director of the Amalgamated Tobacco Manufacturing.
He has also been involved in several other businesses, including Silvex 556, SA Guiding Star Trading, Nippon Import Export SA, Isthebe Construction & Engineering, Isthebe Petroleum, and Dumaka Alternative Technology.
Even though Edward has done well in business and can be considered wealthy, he has also had his fair of public backlash for his miscreant behavior over the years. Some of the allegations against him include defaulting on loans worth multimillion and having dealings with contraband cigarettes.
Edward's Assertiveness on Sensitive Matters In The Country Has Sparked Huge Controversies And Public Backlash Over The Years
Perhaps, Edward took after his father when it comes to being blunt and unperturbed about certain things most people would consider sensitive. Zuma's oldest son has been actively involved in politics for many years, especially at the provincial level, where he is a big shot.
However, as a political activist and son of a public figure, he has taken a couple of actions that resulted in public outrage and criticism.
Mziwoxolo Edward Zuma, in 2018, wrote an open letter to the then Finance Minister Pravin Gordhan, labeling him a greedy leader and accusing him of using his position in government to amass wealth meant for the country for his benefit.
He went further to issue a statement with claims that the constitution was being abused in its execution, such that it favored a select group of people in the society. He also claimed that South African leaders were corrupt and used the country's resources to prosper themselves at the country's expense and to the detriment of the citizens' growth and happiness.
These statements sparked a huge controversy and were considered a deliberate plan to instigate the people against the government. The Human Rights Commission later found him guilty of violating the constitutional rights in South Africa and ordered him to apologize to the minister and the ruling party, ANC.
The Commission equally ordered him to make a public apology and pay for damages worth R60,000, intending to share the R60,000 between two needy schools in the Durban area.
Despite the state sentencing Jacob Zuma to 15 months behind the bar in 2021, Edward initially stood his ground and insisted that the state would have to kill him first before arresting his father. This statement and more earned him serious backlash from the public for trying to frustrate Zuma's arrest.
Mziwoxolo Edward Zuma's Mother, Minah Shongwe, Passed On In 2018
Edward Zuma lost his dear mother in Swazi­land in March 2018 af­ter a long battle with an unknown ill­ness. Before her death, Shongwe avoided the spotlight despite her connection to the prominent Zuma family.
Shongwe's birth details are shrouded in mystery as it is not known when she was born and what her childhood and early life looked like. However, Minah had a brother, attorney Jeremiah Shongwe, who served as the acting Deputy President of the Supreme Court of Appeal from 2017 to 2018.
Not much is known about Zuma and Minah's relationship. However, reports have it that Jacob Zuma had an affair with Edward's mother dur­ing the anti-apartheid struggle era. Unfortunately, no one knows why Zuma did not legally seal their relationship.
Edward Zuma's mother was buried in Swaziland after her death. He was earlier banished by Swaziland authorities for his persistent criticism of the lack of democratic reforms. However, he was later granted immunity by the king to enter the kingdom for a few hours to attend his mother's funeral.
Who is Edward Zuma's Wife?
Her name is Phumelele Shange. There is available information about her background, whereabouts, occupation, and others currently. The two tied the knot in an extravagant wedding that made it to the home lifestyle show, Top Billing.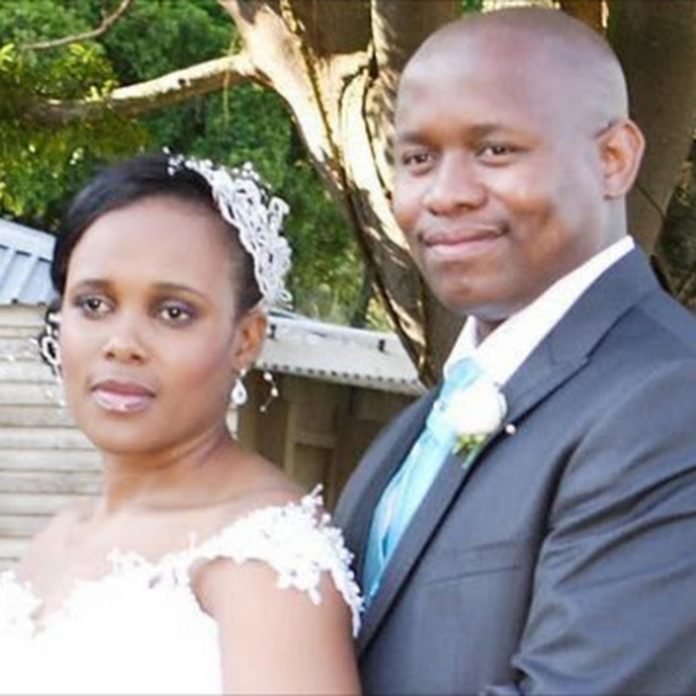 The wedding ceremony, which took place in 2011 at the beautiful Tala Game Reserve in KwaZulu-Natal, was graced by celebrities, top politicians, and business elites, including Jacob Zuma, Gugulethu Zuma-Ncube, Winnie Madikizela-Mandela, Fikile Mabalula, Bheki Cele, DJ Siyanda Tshabala, Yvonne Chaka Chaka, Kenny Kunene, and others.
Mziwoxolo Edward Zuma and his wife kept a low profile on their marriage until November 2014, when it emerged that they had divorced. Zuma is said to have confirmed their divorce through a text. It is not clear if their brief marital relationship produced a child.
It is unknown if Edward has secretly remarried. He is publicly presumed to be single.