Jacob Zuma is a former president of South Africa and he ruled the country between 2009 and February 2018 when he resigned. He was also the president of the African National Congress (ANC). He is a controversial politician, involving himself in several legal scandals associated with corruption and racketeering. A polygamist, Zuma has over 20 children. He has for a long time been in the spotlight for political and personal reasons. Zuma was re-elected in the 2014 election.
What You Didn't Know About Jacob Zuma
Biography
1. His full name is Jacob Gedleyihlekisa Zuma. The name 'Gedleyihlekisa' means 'the one who laughs while grinding his enemies'. His clan's name is Msholozi. He was born on 12 April 1942 in Nkandla, KwaZulu-Natal.
2. Jacob Zuma had no formal education when as a child. His father, a policeman, died at the end of World War II when Zuma was five years old. After his father's death, his mother took up employment as a domestic worker. Consequently, he had no form of education as he had to support his mother. He taught himself to read and write Zulu in the bush. Be that as it may, it did not stop him from learning other languages. Other than Zulu, he speaks French, Russia, Portuguese Swahili and Xhosa fluently.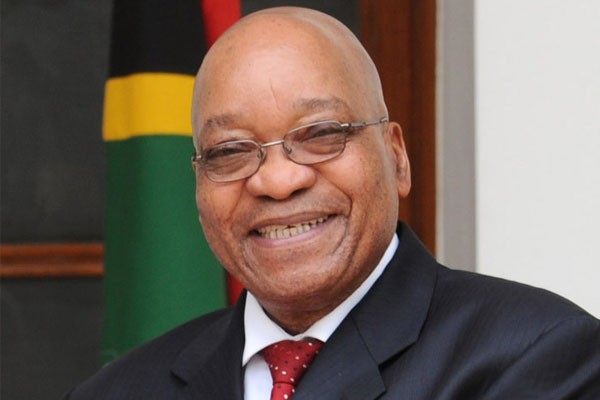 3. Jacob Zuma has Soviet Union training. He began engaging in politics at age 17 when he joined the African National Congress. He became a member of Umkhonto we Sizwe, the militant arm of ANC, in 1962. This was after the South African Government had banned the party. He joined the South African Communist Party (SACP) in 1963. It was while he was a member of the Communist party that he received military training in the Soviet Union. He later joined the African National Congress' Department of Intelligence where he was the Head of Intelligence.
See Also: 9 Fascinating but Lesser Known Facts About Robert Mugabe
Controversies, Scandals
4. He was imprisoned on Robben Island for 10 years. In 1963, Zuma was arrested along with 45 recruits of the ANC. They were convicted of conspiring to overthrow the apartheid government and were consequently sentenced to serve time on Robben Island along with Nelson Mandela and other prominent ANC leaders. While on Robben Island, he served as a referee for the prisoners' association football games which were organized by the prisoners' governing body, Makana F.A.
5. In 1987, Jacob Zuma was forced to leave Mozambique. The Mozambican government ordered Zuma to leave the country. He then left Mozambique for Lusaka, Zimbabwe. The ANC headquarters were then moved to Zimbabwe and he was appointed as Head of Underground Structures.
6. He was plagued by corruption and rape allegations. In 1999, while he was Executive Deputy President of South Africa, he faced corruption charges for an alleged mismanagement of 29 million rands that was said to have been used for strategic arms such as planes, boats, submarines, and helicopters. The charges were later dropped in 2003. He was, however, placed in the limelight again after his financial advisor was convicted of corruption and fraud. As a result, Thabo Mbeki, the then South African President, fired him from his position as Executive Deputy President.
Jacob Zuma once faced rape charges in 2005 after a woman claimed that he raped her in his home. After pleading guilty, he stood trial. It was during this period that he was criticized for his ignorance about HIV/AIDS after he claimed that he had a shower after having unprotected sex with his accuser so that he could avoid contracting the disease. The judge eventually acquitted Jacob Zuma of the charges. His corruption charges were also later thrown out of court.
See Also: Cyril Ramaphosa and 10 Lesser Known Facts About Him
Spouse, Children
7. He is married to four women and has an estimated number of 22 children from both his wives and concubines. The traditional Zulu polygamist has been married a total number of six times but remains married to four women as one of his spouses died, and he divorced another.
His first wife is Gertrude Sizakele Khumalo. (Married Zuma in 1973).
His second wife is Kate Mantsho. (Married Zuma in 1976 but committed suicide in 2000).
His third wife is Nkosazana Dlamini-Zuma. (Married Zuma in 1982 and divorced him in June 1998 due to "irreconcilable differences").
His fourth wife is Nompumelelo Ntuli. (Married Zuma in 2008).
His fifth wife is Thobeka Stacie Madiba. (Married Zuma in 2010).
His sixth wife is Gloria Bongekile Ngema. (Married Zuma in 2012).
In 2003, he paid a dowry of 10 cattle to ask for the hand of Princess Sebentile Dlamin of Swazi. She is expected to become his fifth wife. The Swazi royal family is disgruntled because he never made any further preparations to marry the Princess since he paid the dowry.
Net Worth, Salary
8. Jacob Zuma is one of the highest paid African presidents with an annual salary of $272,000 and an estimated net worth of $20 million.
Apart from his salary, Zuma has various business endeavours which largely contributes to his wealth. They include smart stock investments, substantial property holdings, and lucrative endorsement deal with CoverGirl cosmetics. He also owns several restaurants (the "Fat Zuma Burger" chain) in Pretoria, a Football Team (the "Nkandla Angels"), a brand of Vodka (Pure Wonderzuma – South Africa), a top-selling perfume (With Love from Jacob) and a fashion line ("Jacob Zuma Seduction").
House
9. Zuma's country home is his lavish Nkandla Estate in KwaZulu Natal, which is worth $31 million. Shortly after Zuma became president, he spent over £13 million to renovate it, an action which has been described one of the most controversial aspects of his rule.
He also has a mansion in Dubai located in Emirates Hills bought for R330 million by the Gupta brothers (a family of wealthy Indian-born businessmen). It features 10 bedrooms, 13 bathrooms, a double grand staircase, nine reception rooms and space for 11 cars.
Political Career
10. His political high point was during the major ARV rollout. There are an estimated 6 million HIV/AIDS patients in South Africa. However, Jacob Zuma's improved healthcare system, especially for AIDS patients led to a healthier nation with a longer life expectancy than years before (60 years of age).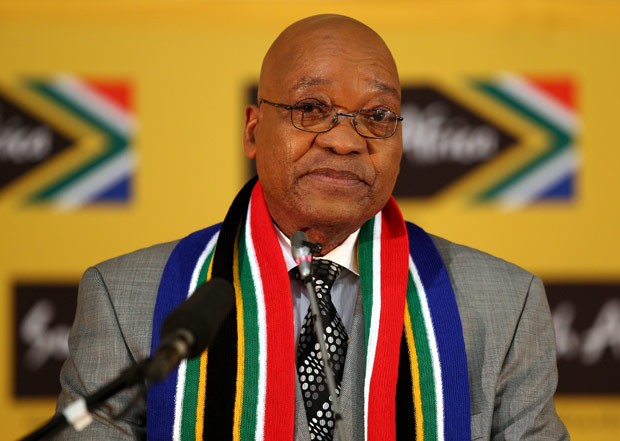 11. His political low point occurred when he was sacked as deputy president in 2005. The then president, Thabo Mbeki, sacked Jacob Zuma from his position as deputy president due to allegations against him on fraud and corruption. He was taken to court, but the charges against him were dismissed on procedural grounds.
12. He is considered to be a man of the people. Zuma is known to have a very charismatic personality and has a background story that the average South African can relate to. He came from a humble background and did odd jobs to help his family after his father passed away. Nevertheless, he has made major accomplishments. His story, therefore, conveys hope that where you're from doesn't determine where you're going.