Kate Mantsho's marriage to Jacob Zuma was blessed with five children- three sons named Mxolisi Zuma, Duduzane Zuma, and Nhlakanipho Vusi Zuma (who passed on in 2018), and two three daughters -Duduzile Zuma and Phumzile Zuma.
The name of Kate Mantsho is not one that many may easily remember. However, she is the former wife of former South African president Jacob Zuma. She was the second wife of the former president after Gertrude Sizakele Khumalo. The two got married in 1976, and after 24 years, she lost her life to suicide. However, even though a better part of the country has forgotten about her, her memory still lives on in the five children she had with Zuma.
In all, Jacob Zuma has more than 20 children with various other women. Still, it can be argued that it is probably one of his kids with Kate, Duduzane Zuma, that is closest to the former president and most popular among South Africans.
Quick Details About Kate Mantsho
Date of birth: September 2, 1956
Place of birth: Mozambique
Date of Death: December 8, 2000
Number of children: 5 (1 deceased)
Kate Mantsho and Jacob Zuma Got Married in The 70s
Born on September 2, 1956, Kate got married to Jacob Zuma in 1976 as the second wife of the then freedom fighter. Before they met, he was already married to Gertrude Sizakele Khumalo in 1973, having first met her in 1959.
Although she was the first of his six wives to have any kid for him, the polygamist had had an affair with Minah Shongwe, which produced his first child only a year after he married Kate Mziwoxolo Edward Zuma.
In the years that they spent together as man and wife, adding up to 24 years, Zuma did not add any other wife, except for Nkosazana Dlamini, who he married in 1982, only for the marriage to come to an end in 1998. He remained with Kate and his first wife until 2000, when Kate died.
Her Death Remains A Mystery
As a matter of respect 4 Mama Cde Kate Mantsho Zuma I have decided not to respond to falsehoods about the suicide note. Cde Jacob Zuma should take responsibility to correct his son bcse he knows the truth. I hope he has done so, or will still do it!

— Frank Chikane (@RevFChikane) May 7, 2020
On  December 8, 2000, South Africa was greeted with the sad news of Kate's death at 44. At the time, Zuma, the vice president of South Africa, was said to have gone on a trip.
Kate was believed to have committed suicide, although the family initially stated that she died of a heart attack. On the contrary, Frank Chikane, a director-general in the presidency, claimed that he received a call from Kate Zuma, who told him she took some drugs believed to be sleeping pills and the anti-malaria drug, Chloroquine. She would later die while she was being rushed to a hospital in Pretoria.
Giving his account of what happened, Duduzane started that his mother committed suicide, and she even left a suicide note. He revealed that he was alerted by one of the staff members, and when he went into his mother's room, he found her non-responsive on the bed, frothing at the mouth. He made it clear that her suicide note was leaked to the media.
Although the relationship between Kate and Zuma was strained at some point in the marriage, why she committed remains unknown. Nevertheless, her controversial suicide note seemed to make some assertions.
Kate Mantsho Had Five Kids With Jacob Zuma
In a marriage that lasted from 1976 to 2000 when she died, Kate Mantsho was blessed with five children with Jacob Zuma. Here is a look at all of them:
1. Mxolisi Zuma
Date of birth: 1980
Profession: Businessman
Even though Mxolisi is the oldest of the five children, he is not as popular as some of his siblings. He was born in Mozambique in 1980 and was mostly raised in the country as a result of the apartheid regime that had forced his family to flee from South Africa. He also had some part of his education in the country.
Thus far, for a better part of his life, Mxolisi has maintained a very private life and was only drawn to the public light following his marriage to Ziyanda Dlamini, a Swazi princess who is also the daughter of King Mswati in 2017. Although it was his second marriage, the extravagant event still shone the light on him as it attracted many prominent individuals.
He was 20 years old when he lost his mother, and so it can be said that among all his other siblings, he was the one who spent more time with her, although the exact nature of the relationship and closeness, as well as the influence she had on him, is not clear.
A businessman who has many investments in the country and beyond, Zuma was drawn in his father's corruption case in 2017 when he was alleged to have gotten involved in the Altech UEC bribery scandal. It was reported that he tried to negotiate a bribe of R54 million relating to the saga.
2. Duduzane Zuma
Date of birth: 1984
Profession: Businessman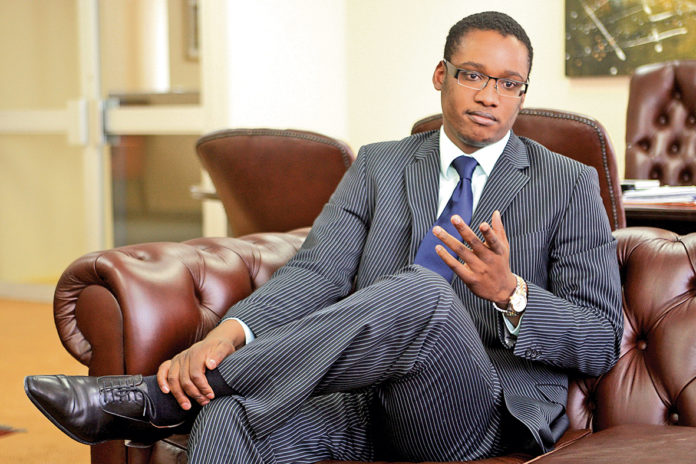 Duduzane Zuma seems to be the closest of all the kids to Jacob Zuma. Not only has he been dragged into various controversies together with his father, but he is also the most vocal in defense of the former president. At the same time, he also always seems ready to be there for his father.
Born in 1984, he attended Sacred Heart College, Johannesburg, and then he later went to the University of Pretoria. His relationship with his mother has not been revealed, but after she died, he stopped talking for a while as the tragedy really hit him. A very hard-working individual who once claimed he would have gone even farther in life if not for his name, he is a businessman who was once linked to more than 10 companies as a director.
The companies were also linked to the Gupta family, which has seen him get into many controversies. He now runs his businesses in the UAE and hopes to follow in his father's footsteps as a politician. Arguably the most loved among the former president's children, not only with Kate Mantsho, he got married to Shanice Stork in 2015.
3. Duduzile Zuma
Date of birth: 1984
Profession: Businesswoman
#ZumaAppreciationDay ❤️ pic.twitter.com/c7tAWfiQvu

— Dudu Zuma-Sambudla (@DZumaSambudla) February 6, 2021
Duduzile is quite famous, but not so much as her twin brother, Duduzane. Born in 1984, she has also kept a low profile, but she is never scared of putting herself in the limelight for her family. She had put herself in the line severally in defense of her father when he was president of South Africa and even after.
She once worked as a director at Sahara Computers, a company linked to the controversial Gupta family. Not so much is revealed about her education. Still, she is known to have also recorded some successes in her life, as she is the founder of the PR and event company African Star Communications.
Dudu had a close relationship with her mother, and after Kate's death, she was left devastated. She would later found the Dudu Zuma Foundation, an organization that helped underprivileged women and children. The greater emphasis of the NGO is on those who are at a greater risk of suicide. Known for her love for an extravagant lifestyle, she was once married to a businessman, Lonwabo Sambudla, in 2011, but by 2016, the marriage had ended in divorce.
4. Phumzile Zuma
Date of birth: 1989
Profession: Pharmacist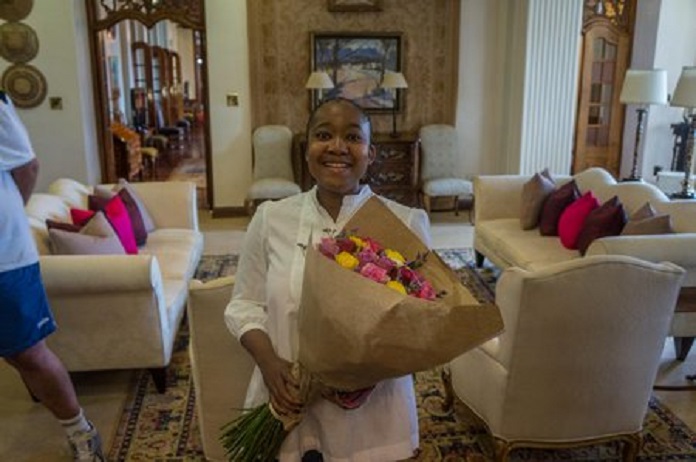 Phumzile Zuma seems to be the least known among all of the children of Jacob Zuma and Kate Mantsho. She was born in 1989 and is currently working as a pharmacist and businesswoman. She is a graduate of the University of the Witwatersrand. As one would expect, there is no much that is known about her relationship with her mother.
Phumzile Zuma
5. Nhlakanipho Vusi Zuma
Date of birth: 1993
Date of death: 2018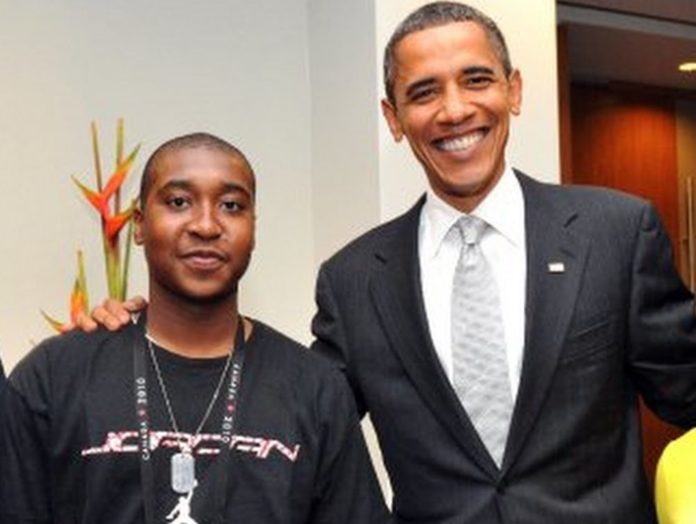 If you do not hear the name of Nhlakanipho Vusi Zuma, it is because he has been dead for quite a while now. Born in 1993, he was the youngest of the five children Kate had with Zuma, and he was 8 years old when his mother died. Unfortunately, he was lost in 2018 when he was only 25.
At the time of his death, it was reported that Vusi lost his life to complications of systematic lupus erythematosus, which is better known as lupus. However, in a 2020 YouTube video, his older brother Duduzane and his father, Jacob Zuma, asserted that it was not the disease that killed him. Rather, he was poisoned by his father's enemies, who wanted to kill him. Still, since they could not access him, they decided to take out his son to get to him. Zuma revealed that knowing what took his son from him suddenly in 2018 made it even more painful.
Jacob Zuma Also Has Other Children With Other Women
As stated, from the 5 other women that became the wives of Jacob Zuma aside from Kate Mantsho, the former South African leader has 18 other children. This means that, in all, he has 23 children. Here is a quick rundown of all the other children of Jacob Zuma:
1. Mziwoxolo Edward Zuma
Born: 1977
Mother: Minah Shongwe
2. Msholozi Zuma
Born: 1982
Mother: Nkosazana Dlamini-Zuma
3. Gugulethu Zuma-Ncube
Born: 1985
Mother: Nkosazana Dlamini-Zuma
4. Nokuthula Nomaqhawe Zuma
Born: 1987
Mother: Nkosazana Dlamini-Zuma
5. Thuthukile Xolile Nomonde Zuma
Born: 1989
Mother: Nkosazana Dlamini-Zuma
The Other Younger Kids
Apart from the aforementioned children of the former president, the rest are quite very young and less known.
Zuma has two daughters with Pricilla Nonkwaleko Mhlongo, who were born in 1998 and 2002, additional two daughters with Nompumelelo Ntuli born in 2002 and 2006, and a son who was born in 2006 with Gloria Bongekile Ngema. He also has twins with an unknown woman in Johannesburg, a kid with Thobeka Stacue Madiba, born in 2007, a daughter with Sonono Khoza born in 2009, and another child born to him in 2010 by Nompumelelo. The former president has a child with Nonkaniso Chonco, born in 2018, and a daughter with an unknown woman from Richards Bay.