Lovers of African soap operas will always rate Uzalo due to its compelling and interesting storyline. Uzalo is a popular African soap opera that has been making waves since its premiere airing in 2015. The Uzalo series is focused on the contrasting lifestyles of two siblings who were switched at birth. The series is now a fan's favorite and has gotten a massive audience not just in South Africa but in many other African countries. The cast was relatively unknown, but the skillfulness and the enthusiasm with which they perfected their roles had earned them a huge cult following with fans. We shall take a look at the recap of what happened in the series for December and then proceed to Uzalo teasers in January 2022.
A Recap of What Happened in Uzalo in December 2021
Uzalo in December 2021 began with MaDongwa growing a conscience and withdrawing from the competition as the KwaNjomane Talent show began in earnest. As many other participants struggle to show themselves to the talent show presenters and organizers, Screwdriver and Mr. Mbatha have other plans, and it doesn't look good for the competition. Hlelo makes a big step by leaving the Mhlongo mansion and decides to find refuge in the unlikeliest of places.
The talent show ends as people that plotted against its progress are faced with massive consequences. MaMlambo's prison surprise is to meet someone that she never expected to meet. A spelling competition begins, and Nyawo prepares to make himself the biggest attraction of the entire bunch and succeeds. Gabisile goes spiritual about her secrets and decides to play helper to Mbatha. The month ends as Sbu weighs the consequences and losses he might suffer if his music career tanks as Gabisile decides to shoot her shot regardless of consequences.
Uzalo Teasers January 2022
Monday, 3rd January 2022 (Episode 217)
Nkunzu is shocked by some devastating news. Mastermind marks his return to KwaMashu by righting a wrong that he did in the past. Sbu fails spectacularly in convincing Hlelo to forgive him.
Tuesday, 4th January 2022 (Episode 218)
Masterminds proceed to explore further options to sort out his graft with Khathide while Nkunzi and Ndoni start something steamy at the behest of Gabisile, who is tempted to intervene. Sbu continues in his final ploy to make Hlelo fall for him once again.
Wednesday, 5th January 2022 (Episode 219)
Gabisile is mortified when she walks into one of Nkunzi and Ndoni's intimate sessions. Hlelo starts an attempt to get back her job at the shisanyama even though she is afraid and nervous to make a move.
Thursday, 6th January 2022 (Episode 220)
Dangerous criminals that are wanted by the state escape being captured by Mondli. Gabisile soon learns that what she dreads is finally coming to reality. Mbatha is at the mercy of the Shlobos as they come down hard on him with devastating measures.
Friday, 7th January 2022 (Episode 221)
Gabisile is on the other end of a Nkunzi-induced shocker as she finds him in bed with another woman. Mastermind finally comes across a tricky plan that will get him access to Khathide inside the jail. MaMlambo is on a face-to-face sort out with someone who did her wrong.
Monday, 10th January 2022 (Episode 222)
Gabisile continues on her futile attempt to get Nkunzi to notice her. There are cheers and celebrations as the distillery owners pay them a visit. Sbu is working hard to ensure a stainless interview.
Tuesday, 11th January 2022 (Episode 223)
Pastor Gwala continues his relentless work to ensure that the skill center can be accessible to anyone who needs it but is frustrated at the lack of resources. Nkunzi issues Gabisile with a final strike to stay clear. Mbatha's apology may or may not be genuine. Sbu ends up in a dilemma.
Wednesday, 12th January 2022 (Episode 224)
Sbu's guilt swallows him up. A familiar face surfaces again from the woodwork and is not thrilled to know that Gabisile is still alive. Nkunzi finds a home for himself in another man's home.
Thursday, 13th January 2022 (Episode 225)
Sibonelo changes Nonka's mind from resigning from the distillery as it would only draw attention that they did not need. Gabisile took some really brave move in stealing Phillipe's number from Nkunzi's phone. Babekazi attempts to recruit Mbatha to join her mission in coming up with the Insurance money.
Friday, 14th January 2022 (Episode 226)
Nomzamo's sudden disappearance from the scene becomes everyone's daily news. Gabisile intimates Phillipe about Nkunzi and Ndoni's romance as Babekazi pushes Mr. Mbatha to the limits that he threw her out of his house.
Monday, 17th January 2022 (Episode 227)
Sbu rises despite being perceived as the weakest link and suspect. Gabisile is moving into the deep end in her sinister plan with Phillipe, while Mbatha suggests a plan for the impossible mission that will help Babekazi.
Tuesday, 18th January 2022 (Episode 228)
Flurry of emotions engulfs Sbu as his guilt heightens. Nkunzi is now courting danger with the new revelation. Mr. Mbatha tries without success to dissuade Babekazi from her plan to rob Nkunzi.
Wednesday, 19th January 2022 (Episode 229)
Nkunzi's inability to get his hands off Ndoni begins to put him at great risk. Pastor Gwala discovers that there is more to the visit by Nonka even though she didn't admit it. Babekazi and Mbatha continue on their sinister plan to reach Nkunzi's money.
Thursday, 20th January 2022 (Episode 230)
Ndoni is elated by the visit by Nkunzi. Philippe has finally upped his sinister status for Nkunzi as he wants him dead. Sibonelo is shocked to learn that Gabisile could put Nkunzi's life in danger.
Friday, 21st January 2022 (Episode 231)
Nkunzi's steps land him in trouble with his business associates. Sbu's wagging tongue reveals a shocking piece of evidence. Babekazi and Mbatha proceed with their plan as they visit a key unsuspecting piece to their plan.
Monday, 24th January 2022 (Episode 232)
Pastor Gwala turns into a top investigator in his ploy to pull down his brother and gets his dream. Babekazi and Mbatha succeed in getting the required information they need for their audacious plan to rob Nkunzi and pin Gabisile as the perpetrator.
Pastor Gwala reveals a piece of information to Mondli on Nomzamo's case as Sibonelo battles to keep his dream alive and avoid jail time for him and his partners.
Tuesday, 25th January 2022 (Episode 233)
Sibonelo is doing his best to get the distillery to be fully functional such that he's even ready to paint the pathways with blood. Pastor Gwala is devastated as his house is struck with unfortunate events as Mr. Mbatha is second-guessing his sinister mission as the timeline approaches for it. Nkunzi is defeated when he learns his son has crossed a line.
Wednesday, 26th January 2022 (Episode 234)
Gabisile finally gets her wish to sleep with Nkunzi. Pastor Gwala refuses to give up on finding information on what happened to Nomzamo. An investigator is hell-bent on observing Babekazi.
Thursday, 27th January 2022 (Episode 235)
Nonka gets into a confrontation with Sibonelo regarding the attack on Pastor Gwala. Gabisile and Nkunzi move to define their relationship. Mr. Mbatha takes steps to secure his life by taking action against Babekazi.
Friday, 28th January 2022 (Episode 236)
Njeza gets a hard beating. Mbatha and Babekazi succeed in their daring quest. Nkunzi catches on to the petulant robbers Mbatha and Babekazi.
Monday, 31st January 2022 (Episode 237)
Sibonelo greets his nightmare at his doorstep, and it comes with a suitcase. Nonka interacts emotionally with her brother while it seems that Babezi and Mbatha have made a killing.
List of Actors on Uzalo
Actors Leaving the Uzalo Series
The year 2021 was a great year for Uzalo lovers as back-to-back dramas continued to thrill lovers of the show throughout the year. The year 2022 promises to be even more thrilling on Uzalo as lots of twists and turns are bound to happen in the course of the show, with new actors joining the show. But before we look at who these new stars are, let's look at some of the actors that will be exiting the show.
Baby Cele Who features as Gabisele Khumalo
Baby Cele is one of the leading acts of the Uzalo series, and the news that she's leaving the show surely came as a shock to everyone who watches the show. The show has confirmed the rumors, and she's expected to exit the show after seven years. The reason for Baby Cele leaving the show has never really been made public, although the actor admitted that it was made after several consultations with the production crew. This can only mean that her character may have to be killed for ratings. Therefore, she will be leaving the show after season 6.
Siyabonga Shibe Who features as Qhabanga
Like Baby Cele, Shibe will be leaving the Uzalo series after a major decision with the show owners and producers. The details concerning their characters have all been sorted out with the production.
When the news that Shibe was leaving Uzalo first came out, there were speculations that he may have been fired from the production. There was little proof to back up the allegations. Shibe himself denied the rumors about his being axed from the show and admitted that he's in a great relationship with the show's producers.
Dawn Thandeka King, Who features as MaNgcobo
Dawn Thandeka King decided that she would no longer extend her contract with the Uzalo series crew. She put down her decision to move on and try other interesting projects while she moves to Johannesburg. She has confirmed to be joining the Mzansi Magic upcoming series Diepsloot. Dawn is also looking forward to future opportunities in the Mzansi movie scene.
Actors Joining the Uzalo Series
Shawn Mkhize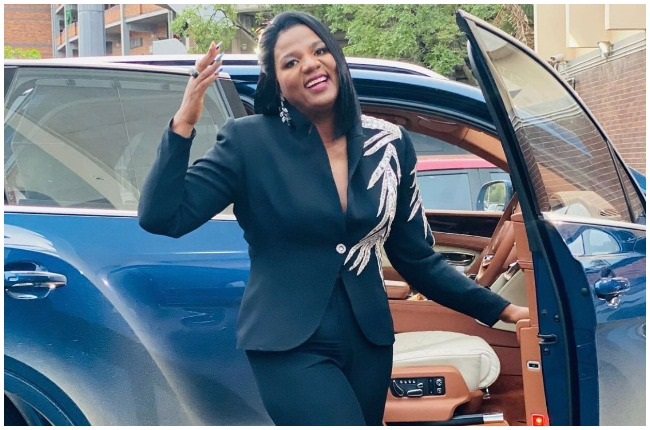 Reality TV star Shawn Mkhize will be one of the newest casts of Uzalo. The star will be featured on the show as a secret wealthy woman who is showing interest in buying the Kwa Mashu Kingdom church. The news has already been made public on social media to mixed reactions.
Nothando Ngcobo
Nothando Ngcobo is an established and well-refined Kwazulu-Natal-born actress. The screen goddess has already featured in Daily Sun movies and most notably Isibaya. She will be playing the role of Hlelo, a young girl who is spiritually wounded. She debuted on the show on the 20th of August 2021.
Andile Msomi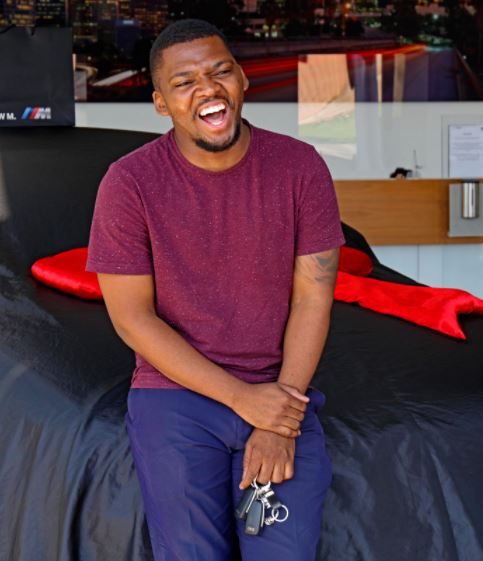 Andile is what you would call a newbie to the acting world, but he's been known to have little cameos in several other productions and deserved this big break with Uzalo. It's safe to say that Andile will be playing a central role as Mthunzi. Andile debuted on Uzalo back in August and is here to stay.
Baby Cele is Making a Return to Uzalo!
This may sound shocking, but the return of Baby Cele, known as Gabisile on Uzalo, was not what most fans envisaged. She was last seen on the show when she confessed her crimes to her husband Qhabanga, including killing his son and mother. The show ended with her falling into a dam, and her body was never recovered. You can then imagine the shock when the news about her return surfaced.
Baby Cele debuted on the 20th of August 2021 when her body was found floating by small children at the bank of the river that she was thrown into. This indicates that there are more intriguing actions and episodes to come with the actor's return.
How Long has Uzalo Been on Air?
Uzalo premiered in February 2015 and is currently in its 6th season. Since its debut, the movie has gained a massive following and will continue to be aired every weekday at 20:30 and has continued for the past five years.