South Africa has a well-organised banking sector, as a matter of fact, you'll get some of the most vibrant African commercial banks in South Africa with most of the major banks located in the towns and major cities like Johannesburg, Cape Town, Durban and Pretoria with the aim of boosting financial stability across the nation.
With the steady economy, you'll discover that South Africa is such an inexpensive destination for tourists, a real value for your money when you go visiting there.
South African commercial banks are able to offer favourable exchange rates for many international currencies whether you are changing from rand to dollars, dollars to rand; rand to pounds; pounds to rand or any other currencies such as Japanese Yen or Mexican Pesos.
All transactions are usually rounded down to the nearest 5c. Commercial banks in South Africa are world-class and will always meet your needs, with no shortage of bureaux de change and automatic tellers machines (ATM).
Check Out: Top 10 Greatest Movies Made In South Africa
To a very large extent, South Africa's banking system is well-developed. In fact, it has a strong resemblance with that of the United States and has three key elements. These elements include; The South African Reserve Bank (the country's central bank), Mutual banks, and Private sector banks (which comprise commercial banks, merchant banks, and general banks).
The responsibility of the Reserve Bank of South Africa include:
Ensuring that the South African money, banking and financial system as a whole is sound, meets the requirements of the community and keeps abreast of international developments.
Implementation of macroeconomic policy.
Informing the South African community and all stakeholders abroad about monetary policy and the South African economic situation.
Assisting the South African government, as well as other members of the economic community of southern Africa, with data relevant to the formulation.
In Africa, South African banks occupy the first six places among the top 100 banks, with ABSA (Amalgamated Bank of South Africa, now owned by Barclays PLC), FirstRand Bank, Standard Bank of South Africa, and Nedbank collectively accounting for around 85% of banking services in the country.
Interestingly, South African banks cannot be said to be 'over-banked', as approximately 9,500 persons patronize one branch. Most banks in the country notably offer a comprehensive range of products and services with the help of extensive and sophisticated branch and electronic banking infrastructures.
Here is a List of  Top 50+ Commercial Banks in South Africa

Foreign-Controlled Banks in South Africa
Absa Bank Limited
Albaraka Bank Limited
Habib Overseas Bank Limited
Habib Bank AG Zurich
Mercantile Bank Limited
South African Bank of Athens Limited

See Also: Popular Afrikaans Names and their Meanings
Locally Controlled Commercial Banks in South Africa
African Bank Limited
Bidvest Bank Limited
Capitec Bank Limited
FirstRand Bank – A subsidiary of First Rand Limited
Grindrod Limited
Imperial Bank South Africa
Investec Bank Limited
Nedbank Limited
Sasfin Bank Limited
Teba Bank Limited
Standard Bank of South Africa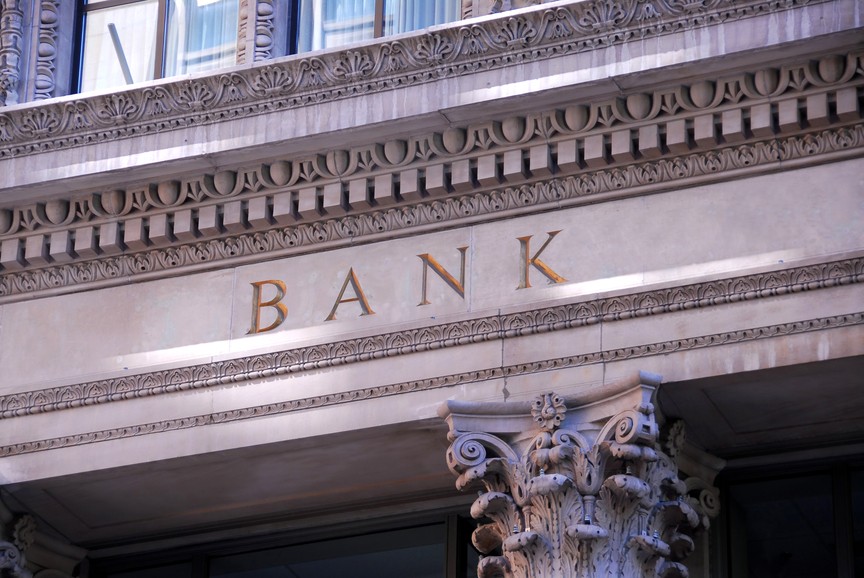 Foreign Bank Representatives in South Africa
AfrAsia Bank Limited
Banco Africano de Investimentos
Banco BPI SA
Banco Espirito Santo e Comercial de Lisboa
Banco Santander Totta S.A.
Bank Leumi Le-Israel BM
Bank of America
Bank of Cyprus Group
Bank of India
Barclays Bank Plc
Barclays Private Clients International Limited
Commerzbank AG Johannesburg
Credit Suisse AG
Ecobank
Export-Import Bank of India
Fairbairn Private Bank (Isle of Man) Limited
Fairbairn Private Bank (Jersey) Limited
First Bank of Nigeria
First City Monument Bank Plc
Hellenic Bank Public Company Limited
HSBC Bank International Limited
ICICI Bank Limited
Industrial and Commercial Bank of China
KfW Ipex-Bank GmbH
Lloyds TSB Offshore Limited
Mauritius Commercial Bank Limited
Millennium BCP
National Bank of Egypt
NATIXIS
Royal Bank of Scotland International Limited
Société Générale
Sumitomo Mitsui Banking Corporation
The Bank of New York Mellon
The Bank of Tokyo-Mitsubishi UFJ Limited
The Export-Import Bank of China
The Royal Bank of Scotland N.V.
UBS AG
Unicredit Bank AG
Union Bank of Nigeria Plc
Wells Fargo Bank
Zenith Bank Plc
Branches of Foreign Commercial Banks in South Africa
Bank of Baroda
Bank of China
Bank of Taiwan
BNP Paribas
Calyon Corporate and Investment Bank
China Construction Bank Corporation
Citibank N.A.
Deutsche Bank AG
JPMorgan Chase Bank
Société Générale
Standard Chartered Bank
State Bank of India
Hongkong and Shanghai Banking Corporation
Royal Bank of Scotland
Wittelsbach Princely Trust Bank
Co-operative Banks in South Africa
Ditsobotla Primary Savings and Credit Co-operative Bank
OSK Koöperatiewe Bank Beperk
Mutual Banks in South Africa
GBS Mutual Bank
VBS Mutual Bank
Finbond Mutual Bank
Bank Zero
Other Banks
Development Bank of Southern Africa
Land and Agricultural Development Bank of South Africa
 Postbank