Banking in the South African region is an important service as it serves a variety of purposes, including businesses, consumers, and investors. South African Banks are among the biggest banking corporations in the entire African continent. And the existence of these banking institutions in South Africa has attracted investment, both globally and locally. As of 2011, the top four biggest banks in the African continent were from South Africa. They included Standard Bank Group, Absa Group, FirstRand Bank Group, Nedbank Group, and Investec Group.
These banks not only have a good financial infrastructure but are also being regulated by a central unit, the South African Reserve Bank, as well as the financial sector conduct authority. Following the recession suffered by the South African economy in the fourth quarter of 2019, some financial institutions have recorded a decline in their market capitalization while some have improved. Needless to say, 2019 saw 7 South African banks making it to the list of The Banker's world's top 1000 biggest banks, but in 2020, this number has reduced to 5. As of 2021, Investec has secured the crown of South Africa's best-performing lender for the second year running.
While this change has been attributed to the nation's economic recession and the coronavirus pandemic, it is pertinent that some of the banks listed above have retained their position presently. That being said, we bring you the major banking institutions in South Africa, offering services to their clients and bringing development, both locally and globally.
NB: The banks listed below have been graded based on their market capitalization.
Top 5 Biggest Banks in South Africa
---
1. Standard Bank Group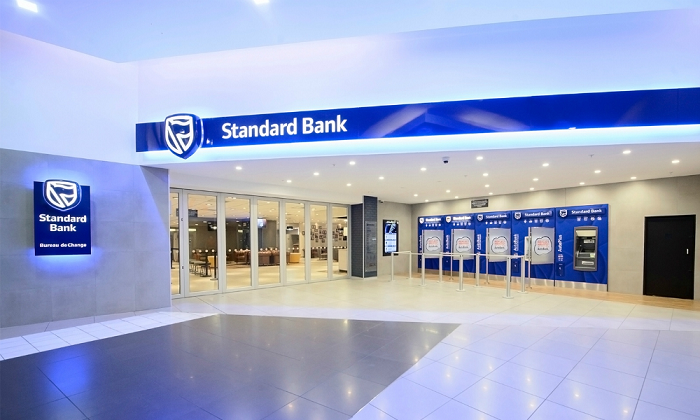 This is one of the highly rated and recognized banking institutions in South Africa, and Africa's biggest lender by assets. Since its inception in 1862, it has celebrated over 150 years of impeccable service. Based in Johannesburg, the bank has over 600 branches, more than 50,000 employees, and 7,100 ATMs, catering for over 10 million customers. They offer a wide range of products and services, including banking, borrowing in terms of loans, insurance, investment opportunities, and more importantly, self-service banking.
Although many of its services are in the banking sector, it also offers reliable procurement services. Beyond that, Standard Bank has established sponsorship opportunities and entertainment, which encourages sports development. It offers several job opportunities to its members and surrounding communities. This makes Standard Bank Group one of the best, with its considerable and affordable business rates. Outside South Africa, Standard Bank also operates in 20 Sub-Saharan African countries.
Number of Employees: 50,691
Number of Branches: 600
Market Capitalization: $10.5 billion
Headquarters: Johannesburg
Founded: 15 October 1862, London, United Kingdom
Founder: John Paterson
Contact Details: Tel: 0860 123 000 (South Africa), +27 11 299 4701 (International), Email: [email protected], Website: http://www.standardbank.co.za/
2. FirstRand Bank Group
FirstRand bank group has managed to improve the local community and the country's economy through their services. The group is the parent company of the First National Bank (FNB), which is one of South Africa's most popular commercial banks. It was established in 1998, and since then, it has promoted itself through community development and promotions. As a usual banking institution, it offers insurance products and personal banking solutions to corporate, commercial, and personal businesses. As such, this has helped it to grow rapidly over a short period.
It has other investment options, and this helps to widen its investment boundaries. With over 45,000 employees, 800 branches, and more than 7,200 ATMs, FirstRand Bank extends its operations to eight other African countries, including Swaziland, Botswana, Tanzania, Nigeria, Ghana, Lesotho, Namibia, and Mozambique. It also has branches in India and London.
Number of Employees: 45,000+
Number of Branches: 800+
Market Capitalization: $9.1 billion
Net Assets: $122.7 billion
Founded: 1998
Founders: Lauritz Dippenaar, Paul Kenneth Harris, Gerrit Ferreira
Headquarters: Gauteng
Contact Details: Tel: +2711 282 1808, Fax: +2711 282 8088, Email: [email protected], Website: http://www.firstrand.co.za/
3. ABSA Group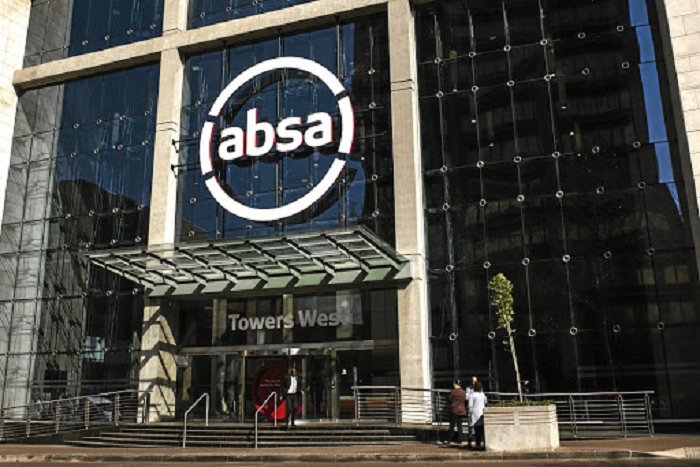 ABSA Bank Group offers different initiatives to the community from business solutions to community development activities. Formerly Barclays Africa Group, the bank was rebranded in 2018. Established in 1991, ABSA has become one of the biggest banks in South Africa through its outstanding investment, acquisition, and merging of different banks over the years. Its products and services are affordable to the community, and they include personal and cooperate banking, wealth and investment management, credit cards, and investment, among others.
With over 42,000 employees, more than 1000 branches and 10,000 ATMs, the bank also operates in 12 other African countries, including Botswana, Uganda, Tanzania, Zambia, Mauritius, Kenya, Mozambique, Ghana, and Seychelles. Although there is competition from other leading banking giants in the country, ABSA is still able to attract a large number of customers and clients.
Number of Employees: 42,000+
Number of Branches: 1000+
Market Capitalization: $7.7 billion
Net Assets: R1.399 trillion
Founded: 1991
Parent organization: Barclays
Headquarters: Johannesburg
Contact Details: Tel: +27 (0) 11 350 4000, 08600 08600, Email: [email protected], Website: http://absa.co.za/Absacoza/
4. Nedbank Group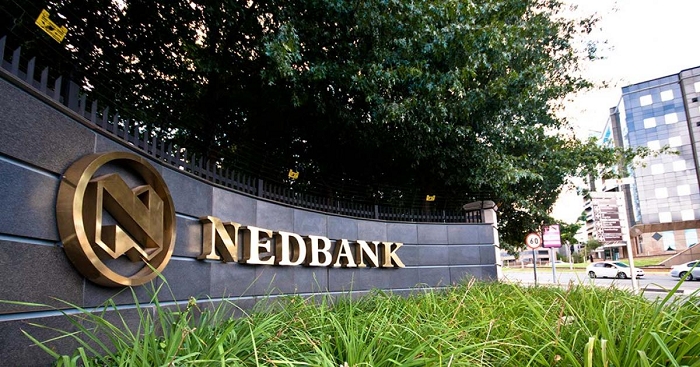 This is one of the biggest and wealthiest banks in South Africa. It has a well-connected banking network throughout the region of South Africa, and its headquarters is located in Johannesburg and regional centers in Cape Town and Durban. The group's major gainer is Nedbank Group Limited. Created in 1969, Nedbank offers retail and wholesale banking solutions to its wide banking clients in the region. Asides South Africa, the bank also has branches in six other African countries, including Namibia, Angola, Mozambique, Kenya, Lesotho, Zimbabwe, and Swaziland.
Although its major focus is in banking, it offers other business incentives through job creations and regional investments and project financing. Its services are distributed through a number of its subsidiaries across the country with its main focus on banking solutions. Being among the leading corporate and commercial group, it has managed to operate from retail to wholesale and corporate perspectives.
Number of Employees: 29,403+
Number of Branches: 692
Market Capitalization: $5.7 billion
Net Assets: R1.1 trillion
Contact Details: Tel: +27860555111, Email: [email protected], Website: http://www.nedbankgroup.co.za/
See Also: 5 Largest Banks in Botswana
5. Investec Bank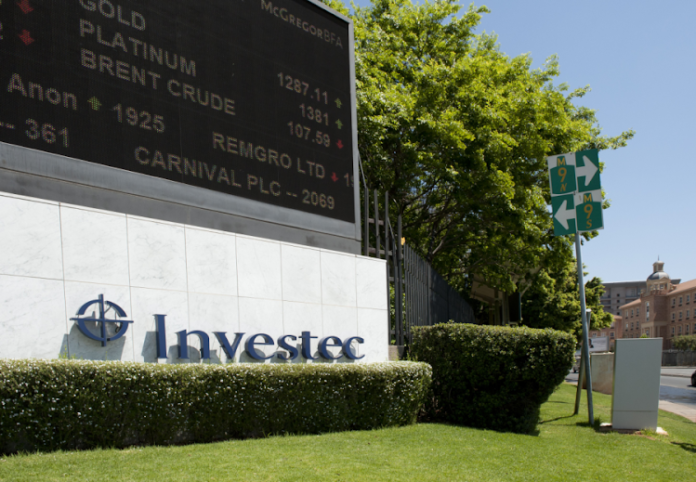 Although it was overtaken by Capitec bank, Investec is still a leading giant in the banking arena and one of the biggest banks in South Africa. With its headquarters located in Johanessburg, South Africa, this bank, which was founded in 1974, has been around for over four decades and counting. After it secured its banking license in 1980, Investec was further listed in the Johannesburg Stock Exchange in 1986. Since then it has gone on to provide diverse products and services, with its major markets in South Africa, the USA, Australia, and the United Kingdom.
So far, that bank has over 8700 employees and many branches in 40 cities on five continents across the world. They offer a wide clientele in the development of trustworthy business operations. Therefore, understanding its services and the products they offer to corporate and personal businesses has helped in nurturing wealth and business. More so, the bank has been sponsoring its soccer league through proper investments and specialist banking services they offer.
Number of Employees: 8,700+
Number of Branches: 40+
Market Capitalization: $2.1 billion
Net Asset: £50.656 billion
Founded: 1974, Johannesburg
Headquarters: Sandown, Sandton
Founders: Ian Robert Kantor, Larry Nestadt, Errol Grolman
Contact Details: Tel: +27 11 286 7000, Fax: +27 11 286 7777, Website: http://www.investec.co.za/