Banking in the South African region is an important service. South African Banks are among the biggest banking corporations in the entire African continent. The existence of these banking institutions in South Africa has attracted investment globally and locally. As of 2011, the top four biggest banks in Africa continent were from South Africa. They included Standard Bank Group, Absa group, FirstRand bank group, Nedbank group and Investec group, but currently, Capitec Bank Group is overtaking Nedbank group. Therefore, these are the major banking institutions in South Africa, bringing development and offering services to their clients locally and globally.
See Also: 5 Largest Banks in Botswana
Top 5 Biggest Banks in South Africa – South Africa's Biggest Banks
This is one of the highly rated and recognized banking institutions in South Africa and the whole of African. Since its inception, it has celebrated over 150 years of impeccable service. It offers different services and products, among the many services it offers to its clients are banking, borrowing in terms of loans, insuring their clients, investment opportunities and more importantly self-service banking. Although many of its services are in the banking sector, it also offers reliable procurement services. It has established sponsorship opportunities and entertainment which encourages sports development. It offers a number of job opportunities to its members and surrounding communities. This makes Standard Bank Group one of the best with its considerable and affordable business rates.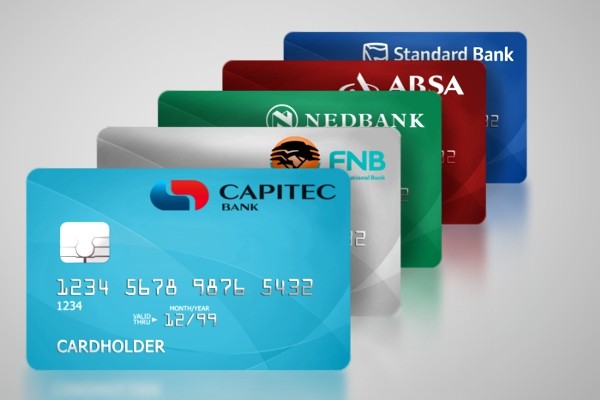 ABSA Group bank offers different initiatives to the community from business solutions to community development activities. This makes it the 2nd biggest bank in South Africa in terms of assets and investments. Its services are affordable to the community. Although there is competition from other leading banking giants in the country, the bank is still able to attract a large number of customers and clients.
FirstRand bank group has managed to improve the local community and the country's economy through their services. It has made investments from RMI Nigeria group to new franchise investments. It was started in 1998 and since then, it has promoted itself through community development and promotions. As a usual banking institution, it offers insurance products and personal banking solutions to corporate, commercial and personal businesses. As such, this has helped it to grow rapidly over a short period of time. It has other investment options and this helps to widen its investment boundaries.
This is one of the wealthiest South African banks. It has a well-connected banking network throughout the region of South Africa. Its headquarters is located in Johannesburg and regional centres in Cape Town and Durban. Its major gainer is the Nedbank Group limited. Created in 1969, it offers retail and wholesale banking solutions to its wide banking clients in the region. Although its major focus is in banking, it offers other business incentives through job creations and regional investments and project financing. Its services are distributed through a number of its subsidiaries across the country with its main focus on banking solutions. Being among the leading corporate and commercial group, it has managed to operate from retail, wholesale and corporate perspectives.
Although majority can say it has been overtaken by Capitec bank, Investec is still a leading giant in the banking arena. Its main objective is the management of wealth and assets in different global markets. Its major operations are carried out from three markets namely United Kingdom, South Africa and Australia. Its establishment offers a wide clientele in the development of trustworthy business operations. Therefore, understanding its services and the products they offer to corporate and personal business has helped in nurturing wealth and business. Sponsoring its soccer league has been achieved through proper investments and specialist banking services they offer.
Initially established for personal and retail banking services, it has grown surpassing other giants in the banking business. Financial analysts and business corporations have almost ranked it among the top four South Africa banks. It mainly offers banking services for retails to individuals in the local community. This has improved the development of local markets and clientele satisfaction. Therefore to achieve competition, it has cut down its competition by gaining large market shares to promote establishment and investments.