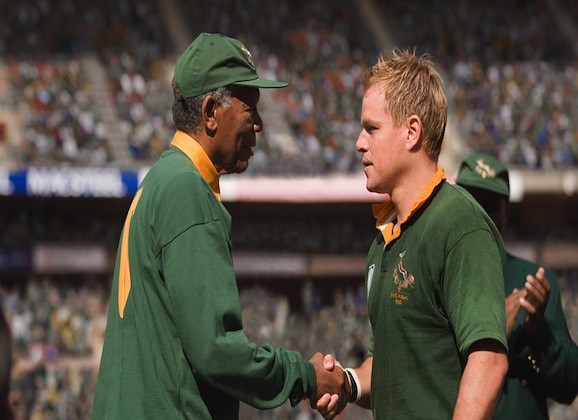 In recent times, South Africa is not only being seen as a financially viable nation but also a place to make some high quality movies that are critically acclaimed both locally within South Africa and internationally. There have been several great moves either made in or made about South Africa over the last couple of years, we are beginning to see great movies from thrillers to wildlife, histories, social realism to lyrical wildlife documentaries, romance and comedy. We've come up with 10 of the very best movies that are either made in South Africa or made about South Africa and we hope you'll find it interesting. Here goes the list of 10 Greatest Movies Made in South Africa
Top 10 Most Successful Movies Made in South Africa
District 9 (2009): 52 Nominations, and 4 Oscar Nominations, 14 Wins
Gross: $210,819,611
This 2009 movie made money and won numerous awards, grossing over $210 million dollars including four Oscar nominations and 52 nominations. Perhaps the best thing however was the fact that virtually the entire cast and crew, including director Neill Blomkamp and stars Sharlto Copley, Jason Cope and Nathalie Boltt were all South Africans with the exception of Peter Jackson who is an American and of course the money.
[youtube_video video_id="DyLUwOcR5pk"]
See Also: Most Subscribed Youtube Channels in South Africa
Blood Diamond : 17 Nominations, and 5 Oscar Nominations, 7 Wins
Gross: $171,407,179
A fisherman, a smuggler, and a syndicate of businessmen match wits over the possession of a priceless diamond. Blood Diamonds, This is a True Story Documentary of Sierra Leone, Angola, and the Republic of the Congo.
[youtube_video video_id="eThlmx7w9r0"]
Invictus (2009): 21 Nominations, 2 Oscar Nominations, 7 Wins
Gross: $122,233,971
Invictus is about a newly elected President Mandela knows his nation remains racially and economically divided in the wake of apartheid. Believing he can bring his people together through the universal language of sport, Mandela rallies South Africa's underdog rugby team as they make an unlikely run to the 1995 World Cup Championship match.
2010 is the year of South Africa. Invictus brings an epic story of how Nelson Mandela (Morgan Freeman) joined forces with the captain of South Africa's rugby team, Francois Pienaar (Matt Damon), to help unite their country.
[y[youtube_video video_id="RZY8c_a_dlQ"]p>
Tsotsi (2005): 12 Nominations, 13 Wins, and 1 Oscar Win
Gross: $9,879,971
Six days in the violent life of a young Johannesburg gang leader (Chweneyagae)
[y[youtube_video video_id="tX20lzOQwUo"]p>
See Also: 20 Greatest South African Songs to Listen to This Year
Chronicle (2012): 1 Nominations, 1 Win
Gross: $126,636,097
Three high school students make an incredible discovery, leading to them developing uncanny powers beyond their understanding. As they learn to control their abilities, and use them to their advantage, their lives start to spin out of control, and their darker sides begin to take over. Chronicle movie trailer 2012 is presented in full HD 1080p high resolution.
Chronicle Trailer 2012 – Official movie trailer in HD – first trailer of the film written by Max Landis and directed by Josh Trank ("Big Fan"). The cast includes Michael B. Jordan, Alex Russell and Dane DeHaan
[y[youtube_video video_id="GkngycnIVBQ"]p>