Over time, we have found that rapper Drake is not just an excellent rapper but is also gifted in oratory. This is a compilation of the best and most famous Drake quotes. These quotes were extracted from his song lyrics and interviews and have been carefully selected among many other quotes, they are simply the best. The quotes range from love quotes, quotes about life in general just to name a few. If you are a fan of Drake and are familiar with his songs then you should also be familiar with these quotes. You never know when one of the might come in handy. Here is a list of best Drake quotes, we hope you'll find them interesting.
Drake Love Quotes – Drake Quotes About Love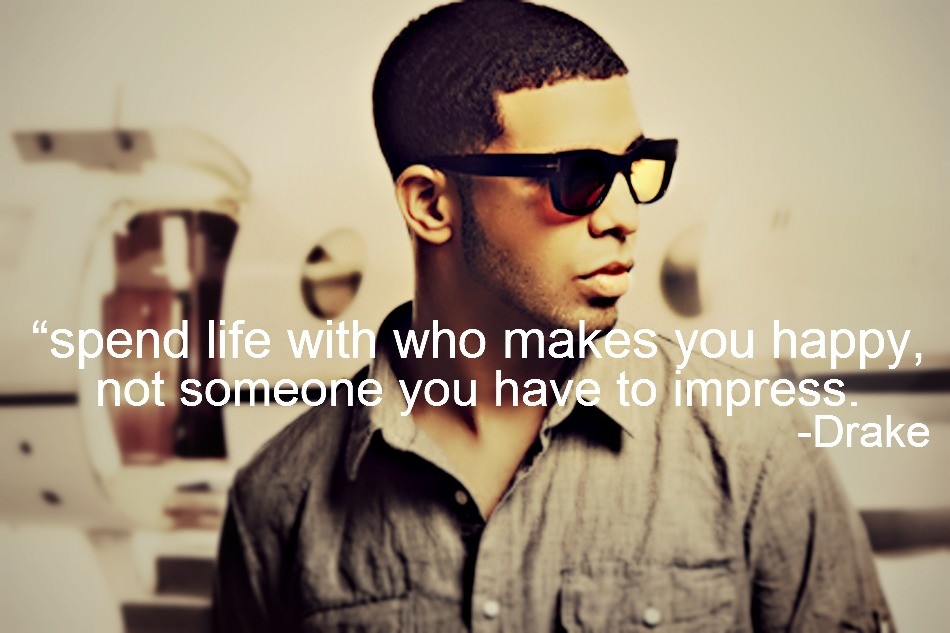 1. Might have been a time when I loved her too but you take that away and you'll always be the one.
2. And I love it when your hair still wet cause you just took a shower. Runnin on a treadmill and only eating salad. Sound so smart like you
3. Graduated college, like you went to Yale but you probably went to Howard.
4. No strings attached, your love is so WiFi.
5. Rappers are emotional. Critics be reviewing me. But I got love for everybody even if you're suing me.
6. I do it for the love. Bunk bed flow, always one level above.
7. Baby you're my everything, you're all I ever wanted, we can do it real big, bigger than you've ever done it.
8. I got more than a thing for you, tattoo with a ink for you right over my heart girl, I'll do the unthinkable.
9. You don't even have to ask twice, you could have my heart or we could share it like the last slice.
10. I ain't sayin I'm requestin anyone that's perfect but I just need a woman that'll make it all worth it.
11. I bet if I give all my love then nothing's gonna tear us apart.
12. I better find your loving, I better find your heart.
13. Fuck it, me and Nicki Nick gettin married today. And all you bitches that be hatin can catch the bouquet.
14. I've been down this road before and yeah I skidded but forget it
15. All in all I learned a lesson from it though. You never see it coming you just get to see it go.
16. Sex love pain, baby I be on that Tank shit
17. She's a patient waitin in my room
18. I'm on some Marvin Gay shit, a bunch of distant lovers
19. Famous like a drug that I've taken too much of but I never ever trip, just peace, happiness and love.
20.  I know they say the first love is the sweetest but that first cut is the deepest
21 . Live without pretending, love without depending, listen without defending, speak without offending.
22. Work som', twerk som' basis. She just tryna make it so she's right here getting naked. I don't judge her-I don't judge her. But I could never love
23. Cause to her I'm just a rapper and soon she'll have met another.
24. I just hope that you miss me a little when I'm gone.
25. My girl love me but fuck it my heart beat slow and right now the tour bus is looking like a freak show.
26. Baby I'll never forget none of that. Girl I told you I was coming back.
27. I got that Courtney Love for ya, that crazy shit.
Drake & Josh quotes:
Drake & Josh is an American television sitcom created by Dan Schneider for Nickelodeon. The series follows the lives of two teenage boys with opposing personalities, Drake Parker (Drake Bell) and Josh Nichols (Josh Peck), who become stepbrothers. Both actors had played previous roles in The Amanda Show along with Nancy Sullivan, who plays Audrey, Drake and Megan's mother in the series. Miranda Cosgrove plays Megan, Drake's mischievous younger sister, and Jonathan Goldstein plays Walter, Josh's father. The series' opening theme song, "Found a Way", was written by Drake Bell and Backhouse Mike and performed by Bell. The series is focused on a pair of stepbrothers of opposite personalities. Drake Parker is a popular but immature aspiring musician idolized by his schoolmates and able to court a countless array of beautiful girls with ease, whereas Josh Nichols is a nerdy and eccentric boy with poor luck in dating and popularity. Drake and Josh live in San Diego, California, with their odd, unfortunate, geeky father, a weatherman named Walter; their loving mother Audrey; and their outrageously manipulative and conniving younger sister Megan.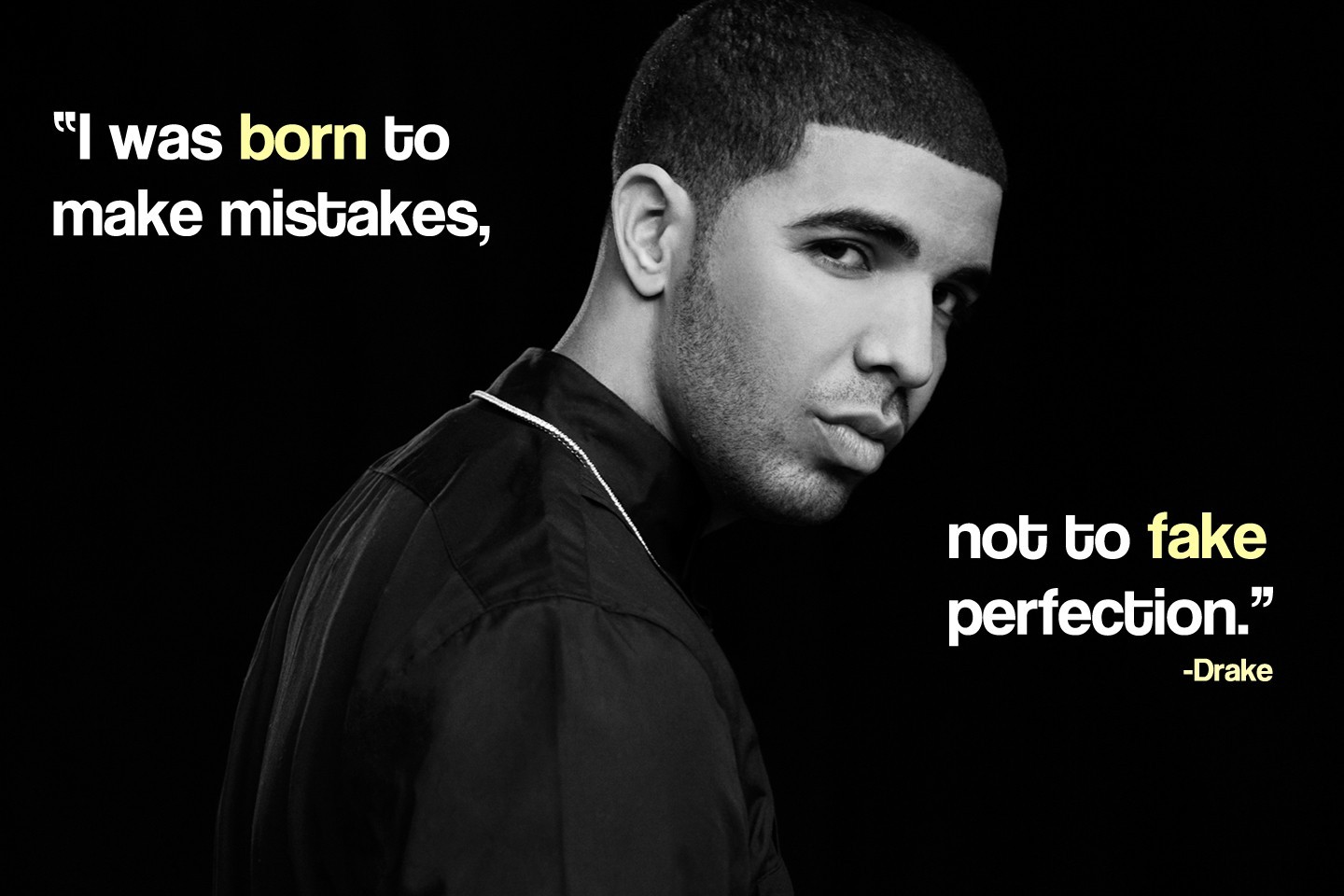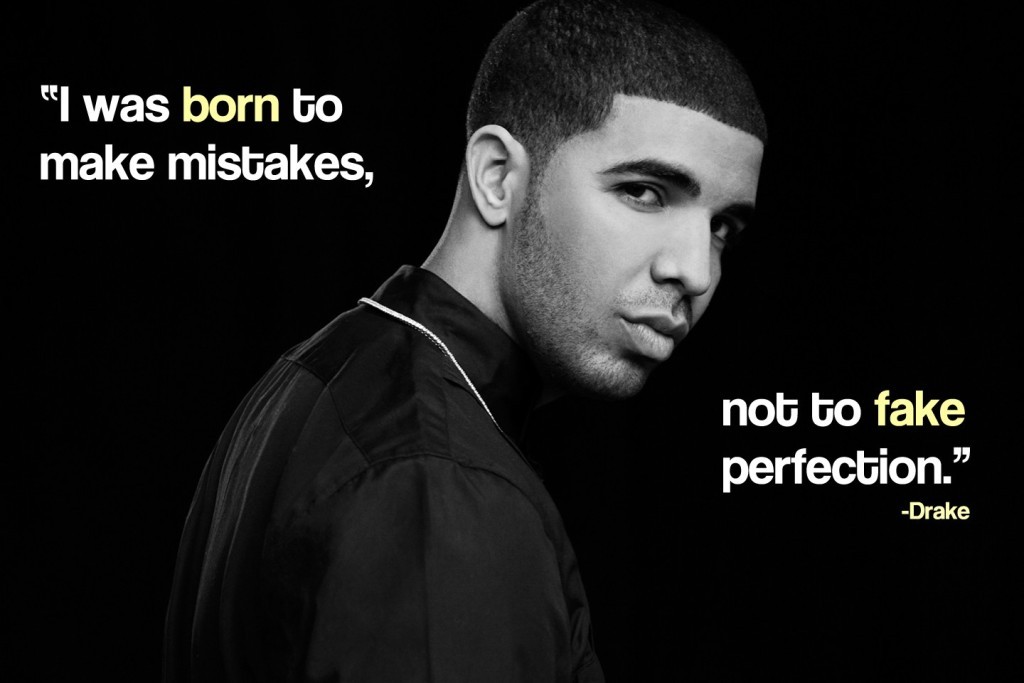 Drake and Josh Funny Convos
28. Drake's mom: So how was school?
Drake: (to Josh) You're the worst!
Josh: (to Drake) You sicken me!
Drake's mom: I see.
29. Delivery Guy "Package for Josh Nichols."
Josh "Thanks, have a good day."
Delivery guy "Don't tell me what to do."
30. Drake "There's a New Jersey?"
Josh "Yeah, they just opened it."
31. Drake's mom "Where are you going?"
Drake "To break up with my girlfriend."
Drake's mom "Have fun."
32. Josh: I hope you go bald!
Drake: I hope they cancel Oprah!
Josh: (Gasps) YOU TAKE THAT BACK!
33. Megan: "Where are you guys?"
Josh: "In the closet."
Megan: "Why are you in the closet?"
Josh: "Cuz we love coathangers!"
34. Josh: "You were flavouring a waffle, not a chimichunga!"
35. Drake "At least bring me a snow con!"
Josh "CONE!"
36. Drake/Josh "HUG ME BROTHA!"
37. Megan "Who's Adrian Fabershan and why did he give you a check for ten grand?"
Josh "Ha, we sold him Bobo."
38. Drake "So, is there an Old Hampshire?"
39. Drake: "Pip-pip ta doodly doo."
40. Josh: "You lie, and I take a shoe to the nipple."
Drake Quotes About Life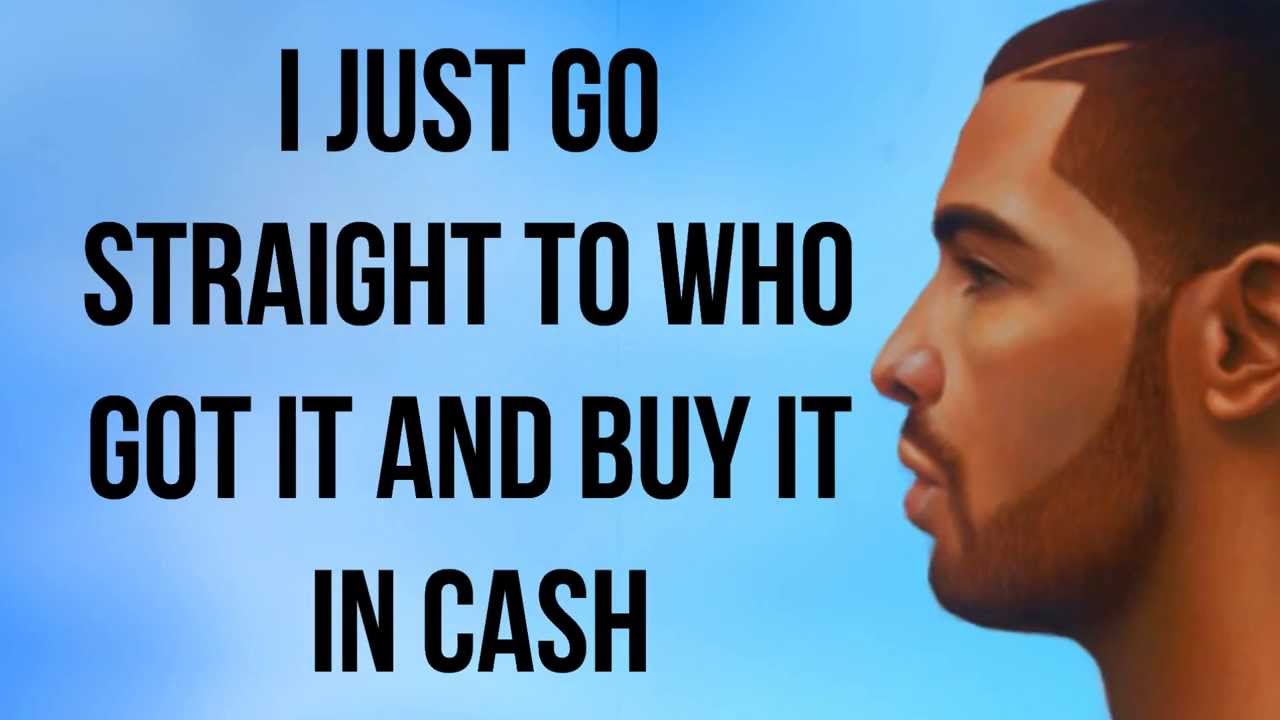 41. Don't go through life…grow through life.
42. I'm really tryna make it more than what it is, cause everybody dies but not everybody lives.
43. You only live once, that's the motto nigga, YOLO.
44. Live without pretending, Love without depending, Listen without defending, Speak without offending.
45. Life is like a confused teacher…first she gives the test and then teaches the lesson.
46. I gotta feel alive, even if it kills me. Promise to always give you me, the real me.
47. Life ain't no rehearsal, the cameras always rolling
48. I can't live and hold the camera, someone gotta take this
49. She knows there's more to life, and she's scared of ending up alone
50. Cause you know, life is what we make it and a chance is like a picture, it'd be nice if you just take it
51. Life was so full, now the shit just being lypo'd
52. Fuck with me. I'll buy the shots. Live a little cause niggas die a lot.
53. Live for today, plan for tomorrow, party tonight, party tonight.
54. Living life from a whole different angle. Only see the road through the wings of an angel.
55. When raindrops hit the tin roof it's crazy. That's a metaphor, did I lose you, baby?
56. Spending all the money I just worked my ass off for doing things that I won't regret.
57. Always felt like you was so accustomed to the fast life, have a nigga thinking that he met you in a past life.
58. I'm tryna do it all tonight, I got plans. I got a certain lust for life, and as it stands.
59. Everybody talks and everybody listens, and somehow the truth just always comes up missing.
60. I'm living life right now, maine and this what Imma do til it's over, til it's over…but it's far from over.
61. Better late than never but never late is better. They tell me time is money well we'll spend it together.
62. I live for the nights that I can't remember with the people that I won't forget.
63. Everybody dies but not everybody lives.
64. All in all I learned a lesson from it though. You never see it coming you just get to see it go.
65. Live without pretending, love without depending, listen without defending, speak without offending.
66. I need you to rescue me from my destiny, I'm tryna live right and give you whatever's left of me.
Quotes by Drake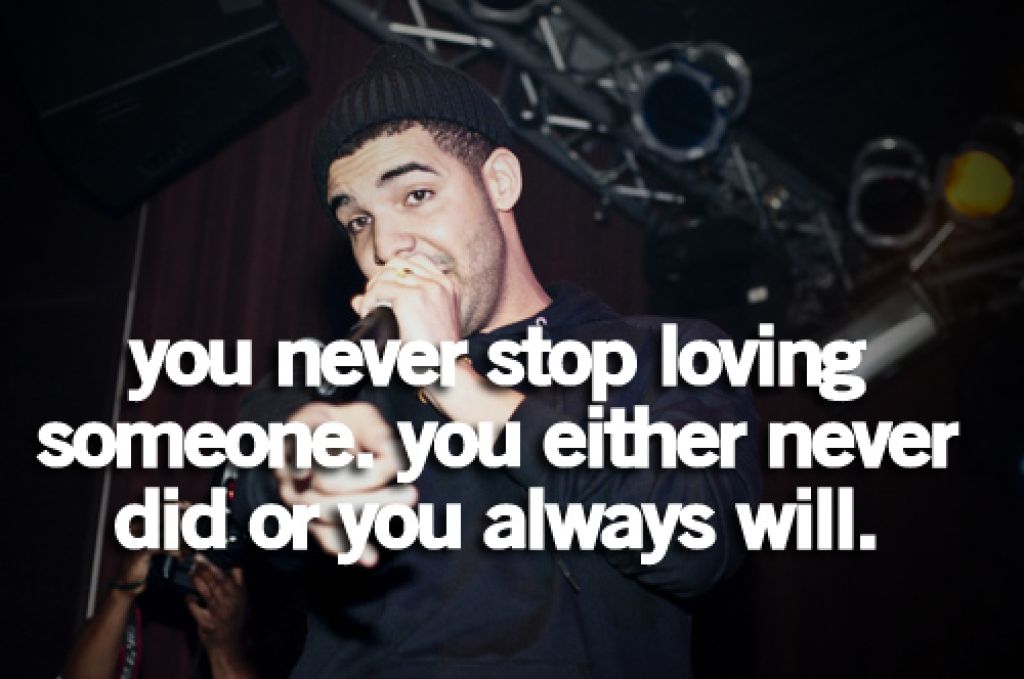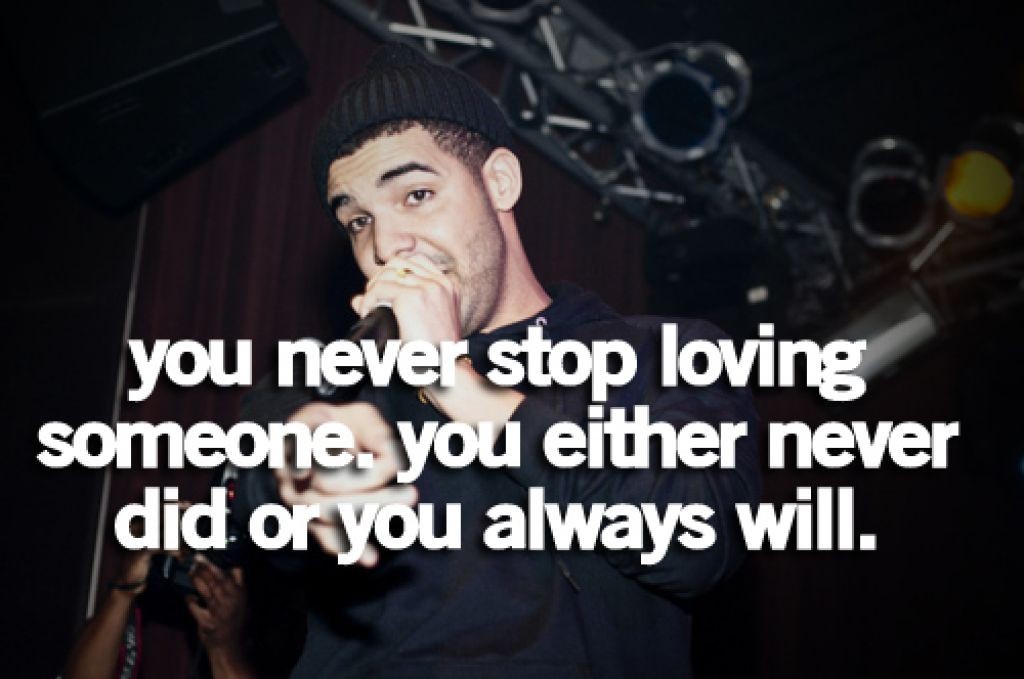 67. Jealousy is just love and hate at the same time.
68. My life is mine to remember.
69. I have an urge to communicate. I think I'm a change from what it would be like dating a normal guy who doesn't talk too much.
70. I'd rather tell you how I really feel.
71. When it comes to knowing what to say, to charm, I always had it.
72. I've never been reckless – it's always calculated. I'm mischievous, but I'm calculated.
73. Patience is key to getting over a breakup. That, and trailing off your interaction after the breakup.
74. A relationship can give you a gut-wrenching feeling sometimes. It's a real emotional ride.
75. Rappers aren't the really rich ones. We all have nice houses with studios and cars, but you need a piece of someone's business to be super wealthy.
76. Me and my dad are friends. We're cool. I'll never be disappointed again because I don't expect anything anymore from him. I just let him exist, and that's how we get along.
77. I push myself in a lot of aspects when I write a song. I write a piece and where most people would stop and say, 'Oh, that's the hook right there,' I'll move that to the first four bars of the verse and do a new hook.
78. You do get certain publications in the States where, if things don't go according to plan, they flip the story and it becomes very negative.
79. There will be days when I walk in an arena and people will cheer and then there might be days when I walk in an arena and people might boo, but it all sounds the same to me because it's all just noise that lets me know that I'm relevant.
80. Sometimes it's the journey that teaches you a lot about your destination.
81. I feel connected to my generation through the music, but I also fear for us. We're in a very self-destructive state where we're addicted to outside opinions and we all feel like we have fans.
Best Drake Quotes
82. I got a black box where suggestions go, but I don't really give a fuck it's probably best you know.
83. I be yelling out money over everything, money on my mind. Then she want to ask when it got so empty. Tell her I apologize, happened over time. She says they miss the old Drake…Girl, don't tempt me.
84. Might look light, but we heavy though. You think Drake will pull some shit like that you never know.
85. Don't be afraid to give your best to what seemingly are small jobs. Every time you conquer one it makes you that much stronger. If you do the little jobs well, the big ones will tend to take care of themselves.
86. The best preparation for tomorrow is doing your best today.
87. We always ignore the ones who adore us and adore the ones who ignore us.
88. I know they say that first love is the sweetest, but that first cut is the deepest.
89. Drake just stands for Do Right And Kill Everything
90. Be assured those will be thy worst enemies, not to whom thou hast done evil, but who have done evil to thee. And those will be thy best friends, not to whom thou hast done good, but who have done good to thee.
91. We were at our best when we were playing in the dance halls of Liverpool and Hamburg. The world never saw that.
92. I'm urging' all daughters to kiss they mothers, with those lips that all that lipstick covers. You're never too grown up to miss and hug her.
93. Drizzy Drake, the only one that got the gift without the curse.
94. The best things in life are never rationed. Friendship, loyalty, love, do not require coupons.
95. They say real girls ain't never perfect, perfect girls ain't never real.
96. Doing the best at this moment puts you in the best place for the next moment.
97. I do the very best I know how, the very best I can, and I mean to keep on doing so until the end
Drake Song Quotes
98. Friendship is like a song, some may be a hit and last forever and some maybe be a waste of time and never to be heard of again.
99. It takes a certain type of man to teach, to be far from hood but understand the streets.
100. Look at where I landed, you would think I planned it. I'm just doing me and you can never understand it.
101. Still spending every dollar they encourage me to save but I'm good.
102. I'm not saying you have to love me. I'm just wishing one day you will…
103. Quit playing, you didn't love me from the start. You're the reason why I feel this way, you broke my fucking heart…and I gave you all my trust, and you just tore it all apart.
104. I'm not heartless, I've just learned how to use my heart less.
105. Shout out to the homeowners, the girls that got diplomas and enough money to loan us
106. Better late than never, but never late is better
107. You accomplish in a week what I'm daily required
108. Until you find yourself, its impossible to lose you. Because I never had you, although I would be glad to.
109. They watch us make that shit into a song. Ya aint livin that boy stop stealin that life. Anything could happen when I do see ya. Guess it all depends on how I'm feelin that night.
110. I'm hearing the shit that you say through the grapevine.
111. All the girls that played me eat yo mutha heart out it's Drizzzyyyy
112.  I meet quotas while you rappers having sleepovers, spending nights in the studio tryna beat Hova
113. I tell patron truths, I tell you Henny lies
114. The pressure's on both hearts beat like a metronome both in sync like a Justin song, feel so right but it's just so wrong.
115. My song is your girlfriends waking up ringer…or alarm or whatever.
Editors Recommendations