Undoubtedly, learning and mastering the art of turning a guy on is one of the sexiest things any woman could ever learn how to do. It is cute, hot, and tantalizingly good at the same time. But what are the things that are a turn on for the guys? Well, while knowing your way in bed may be advantageous, it does not necessarily mean that you know all there is to know about turning a guy on. And unlike what most women assume, to turn a guy on does not start and end in the bedroom, there's more to it than that.
You want to learn all there is to turn a guy on, you need to know what really matters to him and how his mind works. Being sexy and great in the bedroom is simply not enough and there are chances that you could be missing out on a great opportunity to impress and turn on your guy all at the same time. You have to make him fall heads over heels for you because the more he desires you, the more turned on he is likely to get. Below, therefore, we take a look at 5 indispensable tips on how to turn a guy on as follows:
How To Turn a Guy On – Tips & Strategies
Stroke His Ego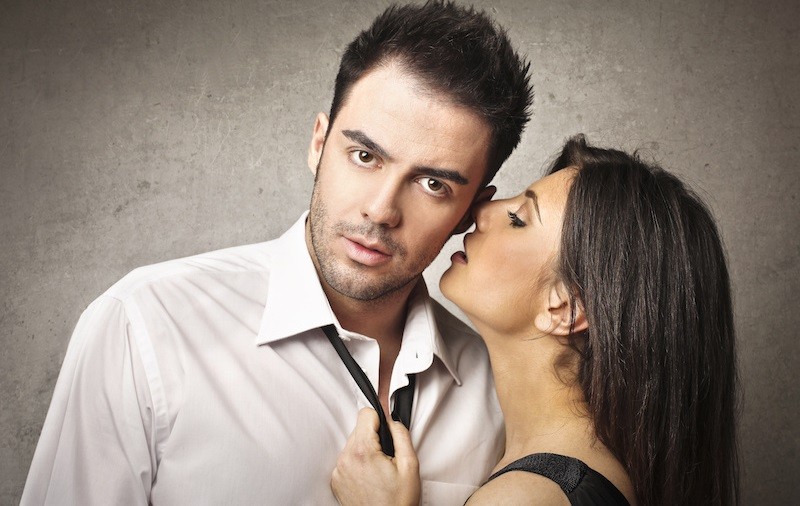 Turning on a man entails knowing how to stroke his ego. If a guy feels sexy in your presence, he is likely to be more turned on when you are around. Does he have great shoulders, a cute tight bum, or a cool sexy smile? Then make sure he knows about it.
Show Him a Little Bit of Your Wild Side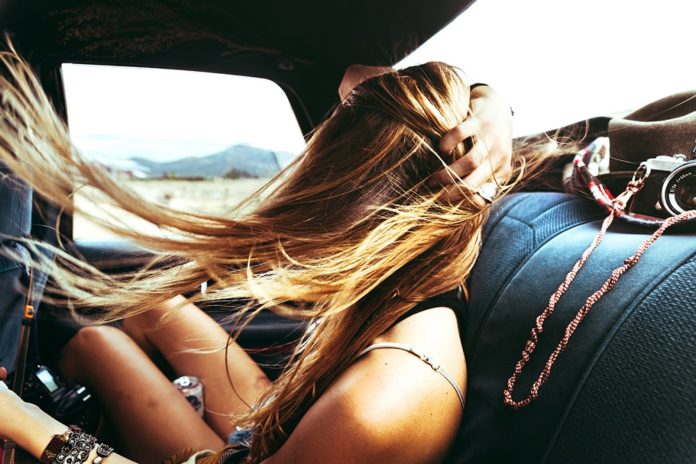 Undeniably, every man likes a cute and sweet girlfriend who can fit in seamlessly with his friends and family. However, in order to become more desirable, you have to reveal your hidden wild side to him. There is nothing that turns on a man more than knowing that his woman can turn into a wild minx when the two of them are alone together.
Wolf whistle and drink bottoms up, smile mischievously, laugh out carelessly as you do something that will leave him shocked. Alternatively, record yourself on your smartphone and send him the clips or welcome him home from work in your sexy lingerie. Allow him to experience your mysterious wild side and you can be sure that he will have a tough time taking his hands off you.
Flirt with Him Endlessly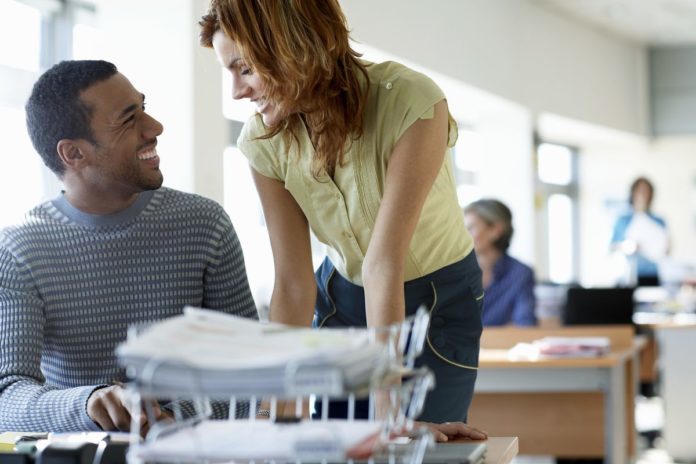 Even though you may have been together for a while, it does not mean that you should not flirt with your man. You could try to play role games with him while in public such as talking dirty to him as he tries to pick you up or just take his hand and put it around your waist as you take a stroll. Or just have a conversation at a restaurant like you just met for the first time and flirt outrageously. As you do this, let him know that you still find him wild and young.
Flirt with Other Men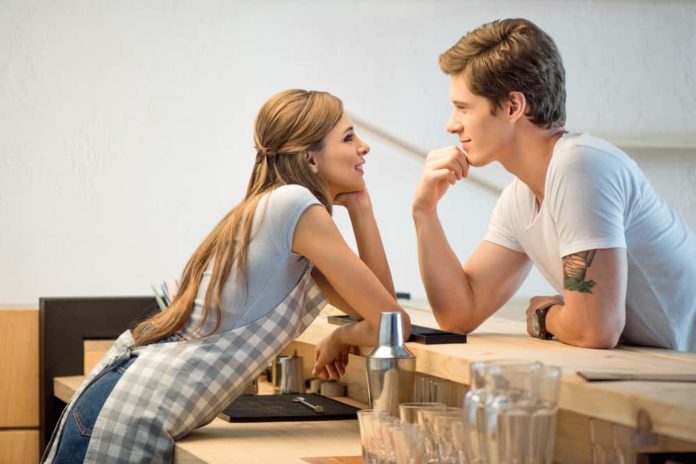 While this may come as a surprise, it is sure to get you results. This is because the more other guys seem interested, the more your man will desire you. Therefore, just because you are in a long-term relationship does not mean that flirting should be a no-no. As you flirt, it is important that you also play hard to get. Remember, never cross that invisible barrier. Stick to the rules and let the men that you are flirting with aware that they can see but cannot touch. And when your guy steps into the room in the midst of your flirtatious activities, walk up to him, wrap your arms around him and give him undivided attention for the rest of the evening. You will not believe how much your guy will be turned on at the end of it all.
Check Out: The Best Things You Can Do To Turn Your Woman On
Show Off Some Skin
Needless to say, every man wants his woman to look gorgeous whenever they are out having a good time. It may seem shallow but it is totally true. However, every now and then, you should strive to wear something a little bit more revealing when out on a date. And, arguably, the biggest turn-on for guys is showing off a bit of skin. Besides casual dates, this can come in handy during vacations where there are numerous opportunities to show off your figure to your boyfriend especially when at the beach.
Thousands of real dudes took to Twitter to reveal what turns them on. We've decided to publish some of them here to give you a better idea of what to do to own your man better.
Surprising Things That Turn Guys On (From The Horses Mouths)
1. That "early in the morning" or "tired at night" phone voice. —@KydDaze
2. Girls who swim. —@yemmi1234
3. She knows how to walk in her heels. —@ThaJanster
4. A babe with ambition. —@Kennagq
5. The WOMAN who is 70% angel and 30% devil. —@Dimperachi
6. A Woman with a strong sense of self-esteem and Confidence. —@bb_brooks
7. Paying for your own dinner. —Dres_aura
8. Rich girls. I want a sugar mama. —@GidiGuy
9. Doesn't need make-up and keeps it simple. —@JayFucknHarris
10. A chick that will play the ps3 with me. —@leonta28
11. If you smell nice. —@bradparamore
12. Walks around in my T-shirt. —@ThatDudeMcfly
13. She bites ya bottom lip during kissing. —@MeloMakeHerMoan
14. Chick fresh out of the shower with a towel on. —@Cscary804
15. Good Credit. —@PoloMaskot
16. Toes…. well, cute toes. —@ManigaultMusic
17. A girl who's independent & always remembers I'm not her daddy. —@elbama
18. A girl in a hoodie and sweats just chilling…idk what it is. —@MoveLikeZay
19. Women who wear boy shorts all the time. —@Jrel_24NGM
20. A girl who plays video games —@slimtmusic
21. When a female bites her lip while looking into your eyes. —@MC__3
22. When a girl knows my past but judges me off of who I am now. —@4LoQoJones
These are just a few tips on how to turn a guy on that should leave your man finding you more sexy and desirable. Remember, turning on a man and keeping him interested for as long as possible is an art that takes time to master.