Based on the experiences of Discovery Health patients, South Africa's top 20 private hospitals were announced on Monday.
While the results of the third Discovery Health Patient Survey Score (PaSS) highlighted gaps in health service delivery' unnecessary costs and other areas for improvement, it also shows that private hospitals are continuously meeting patient expectations and needs.
The areas covered by the survey include categories such as pain management and how healthcare providers communicate.
To ensure fairness, the age; gender of patients and nature of illness are taken into account before a conclusion is reached.
Also Read: Teenage Pregnancy In South Africa: Here are 5 Facts You'd Love To Know
Durban based Ethekwini Hospital and Heart Centre is rated as the best hospital in the survey for the large categories. The best spot for the medium category goes to Gateway Private Hospital in Umhlanga while Cormed Clinic in Vanderbijlpark takes the best spot in small categories.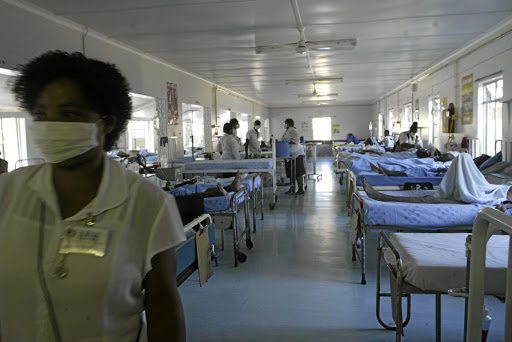 In the latest analysis, adult Discovery Health patients were surveyed about their experience of care after discharge from the hospital. Also, 136 hospitals were ranked.
According to Discovery Health reports, patients who were well prepared for discharge had better health outcomes and were at lower risk of repeat admissions.
In alphabetical order – South Africa's Top 20 Private Hospitals
Cormed Clinic (Vanderbijlpark)
Ethekwini Hospital And Heart Centre (Durban)
Gateway Private Hospital ( Umhlanga)
Hillcrest Private Hospital (KwaZulu-Natal)
Life Bay View Private Hospital (Western Cape)
Life Rosepark Hospital (Free State)
Lowveld Hospital (Mpumalanga)
Mediclinic Cape Gate (Western Cape)
Mediclinic Ermelo (Mpumalanga)
Mediclinic George (Western Cape)
Mediclinic Hoogland (Free State)
Mediclinic Louis Leipoldt (Western Cape)
Mediclinic Milnerton (Western Cape)
Mediclinic Panorama (Western Cape)
Mediclinic Stellenbosch (Western Cape)
Midvaal Private Hospital (Gauteng)
Netcare Jakaranda Hospital (Gauteng)
Netcare N1 City Hospital (Western Cape)
Wilmed Park Private Hospital (North West)
Zuid-Afrikaans Hospital (Gauteng)
Also Read: Bidorbuy: How To Bid And Buy On The South African e-commerce Website

Notably, Ethekwini Hospital And Heart Centre; Hillcrest Private Hospital; Lowveld Hospital; Mediclinic Milnerton; Mediclinic Panorama; Mediclinic Stellenbosch; Midvaal Private Hospital; Wilmed Park Private Hospital and Zuid-Afrikaans Hospital have been on the list for three consecutive years.
Interestingly, eight of these hospitals mentioned above are members of the National Hospital Network (NHN).  NHN, a network founded by South African independent hospitals in 1996.
The CEO of NHN, Kurt Worrall-Clare, says the organisation's benchmark of success is its ability to see patients' opinion as crucial. He added that the organisation's mission has not changed as it will continue striving to offer world-class patient care throughout its network of 210 member hospitals, day clinics, psychiatric facilities, ophthalmology facilities, sub-acute facilities and rehabilitation facilities.
 About Discovery Health
Discovery Health is South Africa's largest administrator of medical schemes, providing and managing health care services for over 3.3 million people.
It has successfully managed 18 restricted medical schemes on behalf of leading corporate clients, as well as Discovery Health Medical Scheme.
The Scheme is an independent non-profit entity governed by the Medical Schemes Act and regulated by the Council for Medical Schemes. It is administered by a separate company, Discovery Health (Pty) Ltd, an authorised financial services provider.
With a market share of over 40% in the overall medical scheme market, the business which was founded in 1992 has grown and expanded beyond South African to other countries like the U.K, China, Singapore, Australia and even the United States.
Also See: +5 Fedhealth Plans And Schemes You Need To Keep Track Of
How Discovery Health Carry Out Its Survey
The globally recognised and validated survey carried out yearly by Discovery Health,  allows patients to voice their views to healthcare providers of how care was experienced during admission to hospital.
To collect patient feedback on the experience of care in a hospital, adult members of Discovery Health Medical Scheme are surveyed after their discharge from the hospital.
The survey measures the quality of care, given to patients by asking questions like how well pain was managed, the preparation of patients for care following discharge, and whether patients experienced communication from healthcare providers as respectful and easy to understand.
To ensure a fair and equitable comparison between hospitals, the survey takes into consideration factors that hospitals cannot reasonably control such as the nature of the illness and the age and gender of patients.
Since 2014 it shows a steady improvement in patient scores across survey categories such as information about care following discharge.