I tried to avoid this cliche but, Health is Wealth, and it's everything.
I've seen South Africans suffer the stress of bills that come with diseases they didn't ask for, I've watched them lie helpless as they are been monetarily punished for being ill and I've come to accept that nothing in life is more valuable than good health.
The loss of health is a loss of all happiness, peace and the greatest treasure. So, Health will always be Wealth.
With my firsthand experience of individuals who were subjected to severe financial torture while they were ill, it was natural to start thinking of what can be done to alleviate the monetary agony.
For a long time, I couldn't think of anything. I was completely unuseful and cannot in anyway add any meaningful contribution to help those afflicted with such health conditions that drain the pocket.
But then, I stumbled on Fedhealth Medical Aid. I believed it was a good platform many South Africans might find useful in caring for their health. Thus, I decided to make a write-up on some of Fedhealth Plans And Schemes and get a media outlet publish the story. It was as though my piece was unuseful too, many media houses trashed it. But somehow, it got here.
Fedhealth has established itself as a medical aid that seemingly, really cares about the health welfare of people. The medical aid was registered in 1969 has one of the highest Global Credit Ratings at AA and, is one of the top medical aid schemes in South Africa.
The fact that the medical aid offers an option for everyone is gratifying. The following are 5 Fedhealth plans and schemes I think South Africans should know about.
5 Fedhealth Plans And Schemes You Need To Know
1. Chronic Disease Benefit
The Chronic Disease Benefit is one of Fedhealth plans and schemes I believe many South Africans might be interested in.
With this scheme, Fedhealth gets to cover the treatment of those diagnosed with a chronic condition. The plan is suitable for sickness lasting for over three months and needs continuous treatment. As long as the ailment is on Fedhealth's chronic disease list, Fedhealth will cover the treatment.
All that needs to be done is for the patient or the patient's doctor/pharmacist to apply for Fedhealth's Chronic Disease Benefit.
2. Hospital Cover Medical Aid Plans
The Hospital Cover Medical Aid Plans are for unforeseen health conditions. They are perfect for circumstances like accidents and sudden illness that lead to hospitalization.
With any of the Hospital Cover medical Aid Plans, the sick get to recuperate peacefully without having to be troubled by the hospital costs.  Fedhealth will take over the stress of paying medical bills.
3.  Fedhealth Grid Options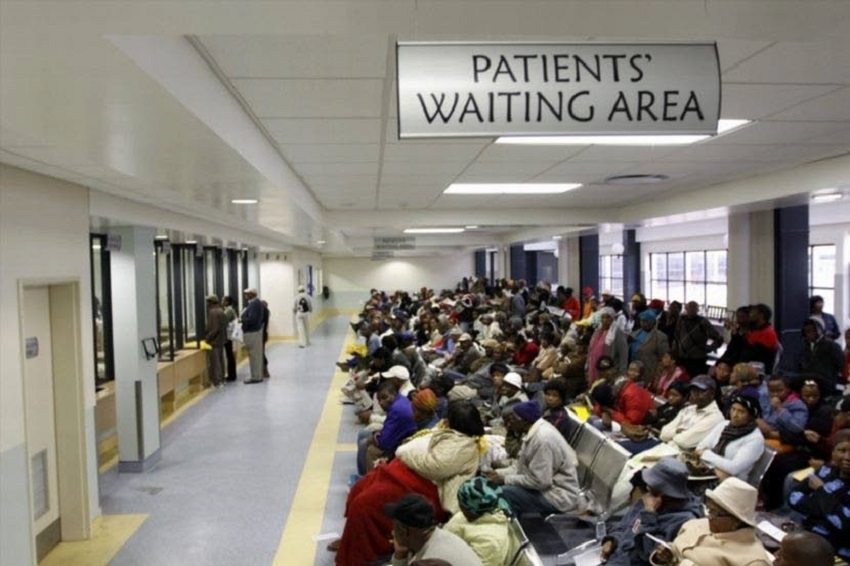 Here, Fedhealth has already negotiated special rates for its members with a network of private hospitals. As such, going for any of the options means saving much more money in the long run without compromising benefits.
For grid options, monthly premiums are lesser than the non-Grid equivalent. Nonetheless, be sure you picked a private hospital that is on the Fedhealth Grid. Doing otherwise will make you liable for a copayment.
4. Oncology Benefit
Oncology has to do with the treatment of cancer. I know this plan would've been of benefit to many South Africans who were diagnosed with cancer.
Who knows, it might have made a difference in the 300 cancer patients that were allegedly abandoned for death in the country.
With this plan, Fedhealth ensures that cancer patients receive treatments that are clinically appropriate and as well cost-effective.
Read Also – HIV In South Africa: Two Latest Development The World Is Feasting On 
5. Aid for AIDS (HIV Management)
HIV/AIDs in South Africa remains a global concern. It's often said that the country has the biggest profile HIV epidemic in the world.
Based on that, the Aid for AIDS plan which Fedhealth offer under its "Small Business Solutions" made this list. Here, Fedhealth helps members who are HIV-positive to manage the condition.
6. Fedhealth Baby Programme
This is a maternity programme designed to help parents prepare for the arrival of their unborn babies. Fedhealth packaged this programme with features that are handy for babies, mothers and even fathers. It comes with giveaways, discounts and useful information from parenting experts.