South Africa, from time immemorial, has always been passionate about workers' health and wellbeing. This explains why several governments, including those of past administrations, always come up with health-based programs for government workers. The GEMS Medical Aid Scheme is one of the oldest medical schemes in South Africa that has served millions of households since its establishment.
GEMS members enjoy lots of benefits from the scheme's special packages, which are generally designed to suit everyone, irrespective of their financial status.
What Is GEMS Medical Aid Scheme And Why Was It Created?
GEMS is an acronym for Government Employees Medical Scheme and it serves as an aid for government workers in South Africa for essential medical health. The government started the idea to help workers under their care live a healthy life with options to use primary medical healthcare at a subsidized rate for them and their families.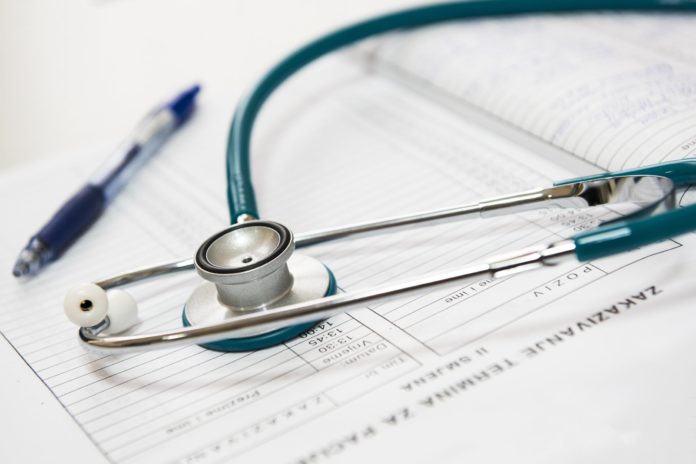 The program was instituted and registered on 1st January 2005 by Dr. Stan Moloabi. Dr. Stan is a successful medical doctor who has practiced in the public and private sectors for many years. He has been noted to have been running a Private Clinical Practice for 13 years and knows the importance of primary medical healthcare for workers. This was where the idea of GEMS came to the fore, and they have never looked back ever since.
The aim on which GEMS was started is to provide comprehensive, proper, and affordable healthcare to all employees in the public service and improve their physical and mental wellbeing.
The program is tipped to drive the needed transformations in the health industry while maintaining the principles of universal healthcare.
How GEMS Works
Any member who qualifies for the GEMS medical scheme will be responsible for 75% of their total monthly medical contributions up to the maximum employer subsidy. This is affected by the number of dependents under the individual.
The implication is that employers will pay the remaining amount for their monthly medical care fees remitted under a Savings Account. The employees then pay in their subsidy amounts to complement the ones that have been contributed for the month.
Here Are All The Available Options On GEMS Medical Aid Scheme
We will look at the options and the benefits they offer for all employees at all levels.

1. Tanzanite One (Formerly Sapphire): From R882
The Tanzanite one GEMS option is the entry-benefit level option for all employees wishing to be a part of the process. This has been developed specifically for employees on salary levels 1,2,3,4, or 5. These groups have individuals that need the benefit of subsidized healthcare more than most others.
Joining this option will imply that a qualified candidate will receive a 100% subsidy from his employer. The individual can also access other healthcare options, such as a general practitioner, which they have nominated by themselves.
The general practitioner can get to them either at home or a GEMS private hospital of their choice. You can also get the opportunity for consultations with your GP as many times as you like while getting medications.
2. Beryl: From R1231
Beryl GEMS is another entry-benefit option but much more comprehensive and covers more purposes than the Tanzanite One. The current plans for this option mean that qualifying individuals can get access to both hospitals and out-of-hospital services.
There is also another option to use both the public and private hospitals that GEMS has qualified for. You can then get health calls to 3 General Practitioner with an added co-payment. The GPs are not nominated but are readily available to provide healthcare options.
Any specialist treatment will be done at the discretion of the GPs. The contributions for those in the option will be based on the salaries they earn.
3. Ruby: From R1915
Ruby GEMS option is a total healthcare package for public office workers. It comes with a Personal Medical Savings Account, a hospital plan, and a block benefit. The Savings Account is where the percentage of your monthly contribution is kept and stored in your name.
The Savings Account will then pay for all your expenses at any GEMS hospital, including daily visits to the hospital and other out-of-hospital visits that have to do with healthcare. When the money in the Savings Account has been used up, the remaining of your healthcare will be taken care of by the Limited Block Benefit.
This option is a premium offer and will be based on the salary of the employee involved.
4. Emerald Value: From R2172
This option is a high benefit one and gives the beneficiary great options such as comprehensive in and out of hospital calls at a subsidized rate than average. The qualified candidates will also get to nominate a General Practitioner that will take care of their health needs for as long as they want.
Nominating private GPs will mean that you have to engage in a co-payment for their services.
5. Emerald: From R2172
This is another high benefit option, just like the previous one, but it comes with more offers. The beneficiaries will get in and out of the hospital cover. This will be done with the added day-to-day block benefits. The unique thing is that you can proceed to contact a healthcare provider you prefer. This is another premium offer that will be salary-based.
6. Onyx: From R3733
The Onyx option is among the high-level benefit group and will offer beneficiaries many healthcare facilities significantly reduced rates. The first thing is that they all get extensive cover more than the other options.
They get highly subsidized rates for hospital visits, house calls, medical tests and checkups, CT scans, MRI scans, hospital physiotherapy, and dentistry services. This premium offer is salary-based and will not cover cosmetic treatments and other treatments for total wellbeing.
Who Is Eligible To Join The GEMS Programme?
The program is strictly for government employees, but the process will have to be registered by all qualified applicants. As of 2021, the program has successfully provided access to over 1.8 million beneficiaries all over South Africa.
Qualified employees under the program will have the option to register under four different levels of coverage plans, namely: Tanzanite one (formerly Saphire), Beryl, Ruby, and Emerald. The other categories will demand a monthly contribution which will be paid promptly to remain active. The payment will enable your employer to take care of your medical expenses by offering you a subsidy to save some money.
How To Join GEMS Medical Scheme
Any individual that wishes to start will have to register online by choosing a GEMS option. To begin:
Click on the link
Once you are taken to the registration platform, carefully enter all the details needed.
Section 10 contains the Terms and Conditions (your responsibilities), carefully read them and sign.
Remember, your application will not be processed unless you append your signature to it.
You can go ahead to submit the form after you must have successfully completed it.
The organization will get back to you once the waiting period is over.
Payments Employers Make To GEMS (as of 1st January 2021)
Gems members make payments to the organization. The amount these members pay varies for reasons that include the number of dependents under them.
Single Principal Member: R1560.00
Principal Member with one dependent: R3052.00
Principal Member with two dependents: R3985.00
Principal Member with three dependents: R4918.00
Principal Member with four dependents: R5851.00
Does GEMS Sponsor Beneficiaries For The Covid-19 Test?
Yes, GEMS is exceptionally interested and ready to take care of the bills for civil servants during the Covid-19 pandemic. The scheme has provided and will spend around R900 million for all employees on tests, treatments, and other medical services for everyone under the program.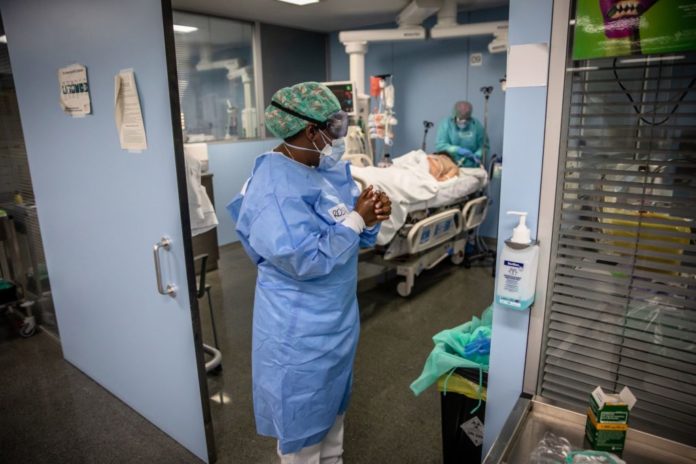 The aim is to encourage all their members to get tested for the virus and report to the nearest GEMS hospital when they start experiencing flu-like symptoms. Eligible employees are encouraged to plan and include this when choosing an option under the scheme.
The government enlightens civil servants to pick a suitable plan that will fit their healthcare packages before proceeding. This will ensure that they get the best of the GEMS offer.
FAQs
Question 1: Who is Eligible for GEMS?
Answer: All government employees and civil servants are eligible for this scheme.
Question 2: Where can I register for GEMS?
Answer: Once you're eligible, you can visit https://www.gems.gov.za/ and then proceed to choose the GEMS option that suits your current earnings. Once registered, you can now remit monthly payments under the option to get the very best offer that the program has to offer.
Question 3: Can I get access to a General Practitioner when I join?
Answer: Yes, all the options include access to a general practitioner, which you will nominate according to the option you choose. You can then proceed to see them according to your healthcare check schedule.
Question 4: Can I Get Access To Covid-19 Treatment As A GEMS Member?
Answer: Yes, GEMS encourages all members to get tested and treated through their healthcare options. The program also encourages all participants to report all cases of flu-like symptoms to the appropriate authorities.
Question 5: What Medical Services does GEMS cover?
GEMS covers all medical services for their beneficiaries, excluding cosmetics services and alternative therapy that the scheme and General Practitioners do not recommend.