The importance of medical doctors in a country cannot be over-emphasized as they are saddled with the responsibility of examining, diagnosing, and treating patients. To do this, they have to go through a patient's medical history, send them to a medical lab scientist for sample collection and examination before coming up with a treatment. Sometimes, the job of a doctor puts a lot of emotional strain on them, especially when their patient dies. With all the pressure that becoming a doctor comes with, one that could be avoided is the issue of poor payment.
Unfortunately, this is the situation a good number of doctors in most African countries have to face. However, as an exception, South Africa is doing what it can to ensure that doctors at different levels earn a good remuneration at the end of the month/year. In this post, we have taken time to break down the salary of medical doctors in South Africa at different levels and in different provinces.
Health Workers Are One Of The Highest-paid In South Africa
As of 2019, health workers in the country were the 8th highest-paid public servants of the 39 departments in South Africa. Although when compared with that of doctors in other countries outside Africa, the average monthly remuneration of doctors in SA is low which is why most South African doctors will prefer to practice in countries like the United States and the United Kingdom where they will be paid better for their services.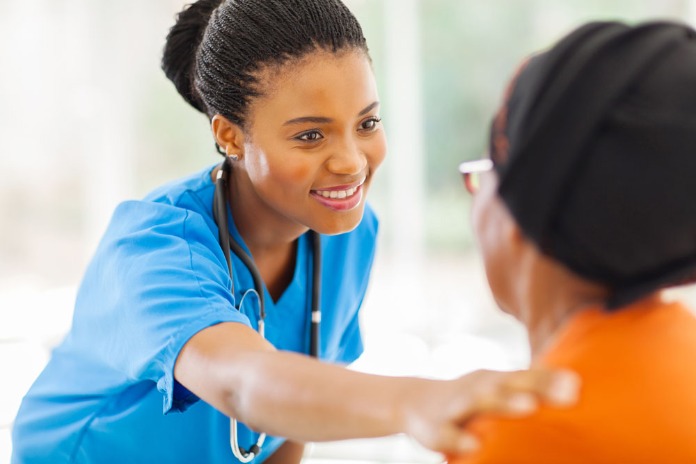 As a doctor who is practicing in South Africa, there are things that will determine your monthly income, some of these include:
Your area of expertise
Level of experience
The sector you work in
Medical Doctors In South Africa Can Earn As High As R1 Million Rand Per Year in Salary
As a medical doctor in South Africa, you can earn as much as a million rand annually, but this amount is only attainable for those who have practiced medicine for years and are well qualified. Just like every other job, earning high as a medical doctor does not require good qualifications only, but years of experience as well. And with good qualifications and years of experience, you can now qualify to become a consultant and earn as high as R1 million.
On average, medical doctors in South Africa earn R526,450 per year, which is about R43,870 per month. After deduction of taxes, they should be able to take home as much as R40,000 at the end of the month. The minimum amount doctors in the country receive as an annual salary is R239,000.
Your salary as a doctor in SA will continue to increase as you practice more over the years and here is a breakdown of the salary progression of medical doctors in the country – based on years of experience:
Entry-level medical doctors (less than 1 year of practice) – R403,000
Early Career (one to four years of experience) – R482,000
Mid-Career (five to nine years of experience) – R650,000
Late Career (ten to nineteen years of experience) – R800,000
Experienced Medical Doctors (20+ experience) – R1 million
Salary Of Doctors Is Also Dependent On the Area Of Practice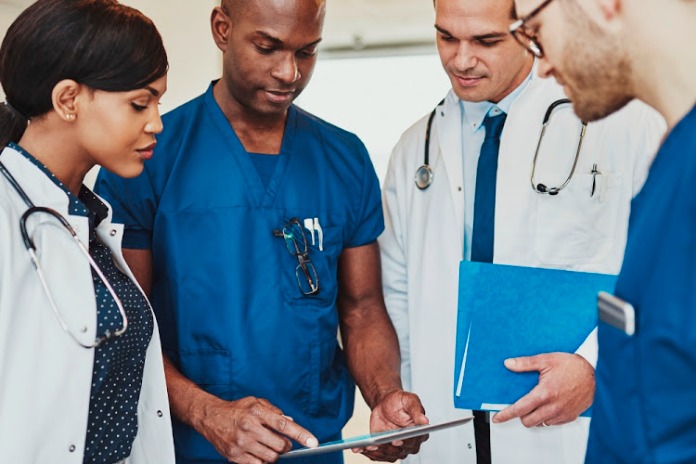 Aside from your years of experience, another factor that is considered in determining the salary of medical doctors in South Africa is their area of medical practice or specialization. Just the way their responsibilities may differ slightly, so does their pay.
If you are considering practicing medicine in South Africa and wish to practice in an area where you are likely to receive a huge remuneration, then you will find this annual salary breakdown for doctors depending on the area of practice and skill useful:
Family Practice – R725,035
Medicine/Surgery – R500,000
Diagnosis and Treatment Planning – R875,783
Internal Medicine – R600,000
General Surgery – R455,087
Gynaecologist/Obstetrician – R850,755
Paediatrician – R 1,467,650
Optometrists – R298,870
There are also skills that you can have as a medical doctor that would also influence the amount you earn as a salary. Those who are skilled in Diagnosis and Treatment Planning earn up to 66% above the average salary, while those who are good in Emergency Medical Services (EMS) can also earn up to 61% more than R526,450. Medical doctors who are skilled in Internal Medicine earn up to 14% above the average pay.
The Salary Of Medical Doctors In South Africa Also Differs In The Different Provinces
Doctors in some of the rural provinces in South Africa receive lower remuneration than those in the urban provinces. Physicians in Cape Town and Western Cape earn an average of R67,970 monthly. Here is a breakdown of some of the towns where physicians are paid high salaries around these two provinces:
Port Elizabeth, Eastern Cape – R54,445 per month
Johannesburg, Gauteng – R43,215 monthly
Potchefstroom, North West – R9,963 per month
The salary of doctors who work in the department of health in KwaZulu Natal ranges from R350,000 to R1 million annually – on average, they earn about R868,599. On average, physicians in the Eastern Cape province earn R34,694.
From the figures above, you can easily tell that Port Elizabeth,  Eastern Cape, Johannesburg, Gauteng are some of the highest-paying towns and provinces in South Africa. So, if you wish to practice medicine, these urban areas will be great places to consider.
In Most African Countries, Doctors Are Underpaid
South Africa is not the only African country where its doctors leave to practice where they believe they will receive a better remuneration as that narrative is the same in other African countries. To cap it all up, South Africa, where it looks like doctors are underpaid, is actually one of the countries in Africa where doctors receive the highest salary.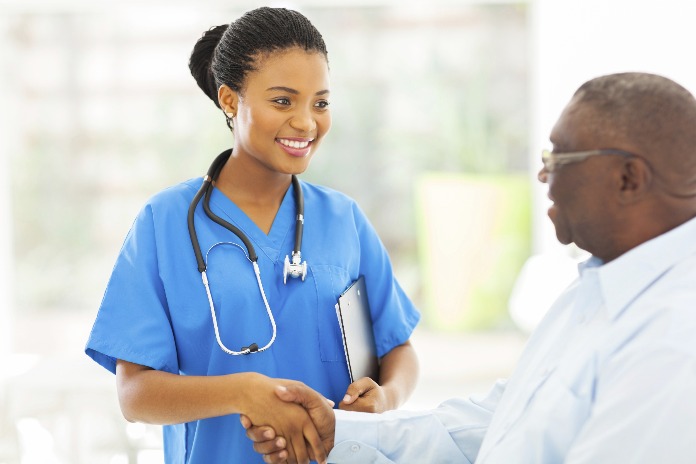 The average salary of medical doctors in South Africa is about $36,661, which is way higher than what their counterparts in Nigeria and Ghana earn. In Nigeria, doctors earn an average of $413.63 monthly and the highest-paid doctors can earn as much as $2,919.73 (per month). While these figures may seem mouthwatering to take home at the end of the month, the purchasing power is quite low as a result of inflation in the country.
In Ghana, one of the prominent West African countries close to Nigeria, doctors earn $1,983 per month on average and the highest-paid doctors in the country earn about $3,350. In Ghana, the figure may seem lower, but the purchasing power of $1 in Ghana is way higher than that of South Africa and Nigeria, seeing that the Ghana currency is still strong against the US dollar.