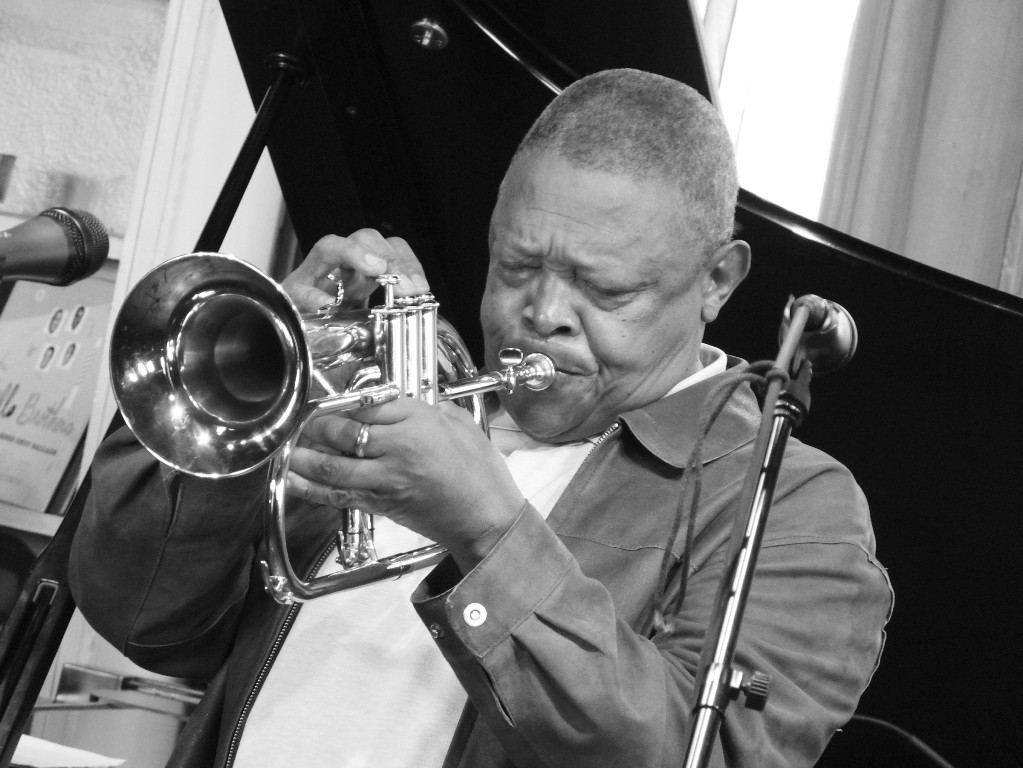 Hugh Masekela is a well known trumpeter, composer, flugelhornist and a bandleader. Masekela was born in 1939 in Witbank town South Africa. By the age of fourteen, he had started playing a trumpet which he had been given by Archbishop Trevor Huddleston. Soon after he was fluent and comfortable playing his trumpet, he came up with a Jazz band. His inspiration for blowing the trumpet was influenced by a film called YOUNG MAN WITH A HORN. Masekela had also been greatly motivated and inspired by the music on the 78 RPM, GRAMOPHONE RECORDS OF Louis Armstrong, Bessie Smith, Ma Rainey, Jelly Roll Morton and others, so he had followed in the steps of those he deemed great talents in what he loved most.
Below are some of the facts many people don't know about Hugh Masekela
1. Hugh Masekela mastered the art of playing the trumpet soon after Trevor asked Uncle Sauda, the then leader of then, Johannesburg "native" municipal brass band to teach him to play the trumpet. Masekela didn't take long to understand the skill and quickly went ahead to master how to play the trumpet. Soon, his schoolmates then became interested in the art which led to the formation of Huddleston Jazz band. This was the first South Africa's youth orchestra.
2. In 1956, Hugh Masekela joined Alfred Herbert's band that was known as the African Jazz Revenue. During the Manhattan brother's tour to South Africa in 1958, Hugh wounded up in the orchestra for the KING KONG. The music was written by Todd Matshikiza. The King Kong set South Africa's first record-breaking blockbuster in the country that period.
3. Hugh Masekela left South Africa at an age of 21 in 1960. This would mark his beginning of thirty years away from his country. Masekela left South Africa for New York, to Manhattan where he began music classes with the help of John Mehegan, Harry Belafonte and Dizzy Gillespie. During this time, the golden era of jazz music was on top in the area and this is when Hugh started visiting the New York jazz scenes where he used to watch the likes of John Coltrane, Miles Davis, Max Roach and others who were all great in the jazz music.

4. Hugh moved into Los Angeles by late 1960s. Here, Hugh Masekela became friends with icons such as David Crosby Dennis Hopper and Peter Fond all of whom were hippie icons. It is also during this period that 'summer of love' heat in Los Angeles.
5. He opened the Fifa soccer World cup kick off concert in South Africa. This opening event was held in Soweto's soccer city.
6. Hugh Masekela has opened his own studio and a record labeled "House of Masekela". The studio has already released its first music release that is; "friends". Friends is a Four CD collection of jazz standards featuring his pianist friend named Larry Willis.
7. Hugh Masekela together with Makeba began recording by late 1962. By 1963, Masekela had recorded his first album alone named "Trumpet Africaine". Both became weded by the following year. Hugh breakthrough was his engaging performance known as "The Americanization of Ooga Booga". This record was produced by Tom Wilson. The two later parted ways in 1965 when Masekela relocated to Los Angeles and began taking charge of his career. They later reunited in 1980 where they played a Christmas Day concert held in Lesotho.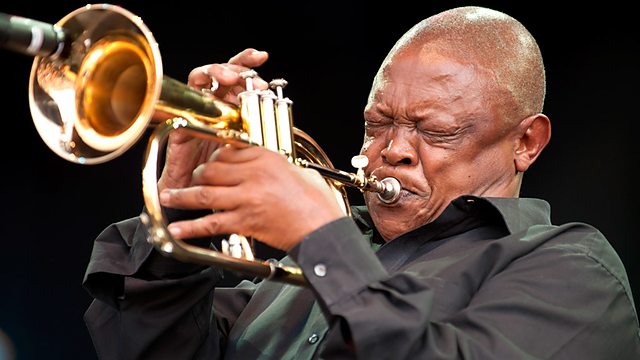 8. By 1980s, Hugh was already known in many parts of the world and had made many achievement and won many awards. In 1981, Hugh Masekela moved to Botswana where he founded the International School of music, partnering with Dr. Khabi Mngoma. Masekela grew bigger in the Jazz industry. Several years later, he released Jive Records. This record helped Hugh set up a mobile studio in Gaborone. This is where he recorded the heat "techno bush". Techno bush launched Masekela's first dance that became a hit called "Don't go lose it baby".
9. In 2004, Hugh published his autobiography that he had co-authored with Dr. Michael Cheers known as "still gazing: The musical journey of Hugh Masekela".
10. In 2011, he received a lifetime achievement award at the WOMEX World music Expo held in Copenhagen. This was one of the biggest achievements in his musical career. This has also helped propel his fame and grown his music fan base all over the world. In 2012, the South African president Jacob Zuma honoured Hugh Masekela with the highest order in South Africa that is "The order of Ikhamanga". Currently, Hugh Maskela is using his global reach to help in spreading the word on Africa's heritage restoration.
Editors Recommendations:
10 Things You Should Know About Leleti Khumalo
10 Lesser Known Facts About Sol Kerzner
10 Things You Didn't Know about Richard Maponya