Leleti Khumalo is a South African Zulu actress. She is well known for her role in the movie stage play Sarafina. Leleti is also known for other major movies that she has starred in such as "Hotel Rwanda" and "Yesterday". She has been active in the film industry and other entertainment fields since 1988. Here are some of the facts a lot of people don't know about Leleti Khumalo.
See Also: 10 Lesser Known Facts About Sol Kerzner
Biography & Age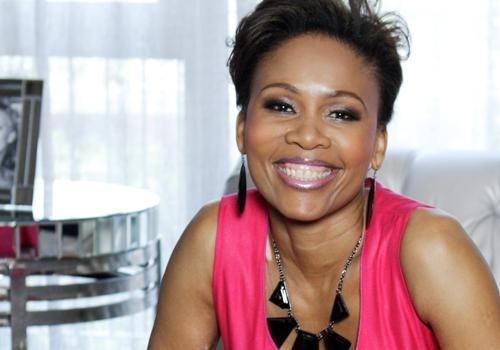 Leleti was born on March 30, 1970, in KwaMashu Township, north of Durban in South Africa. She developed an interest in performing at her early age, for this reason, she joined a youth background dance group known as Amajika. She auditioned for Mbongeni Ngema musical in 1985, which was to be the global blockbuster Sarafina. Leleti performed the role of Sarafina on stages in South Africa and on Broadway. Her excellent performance won her 1988 Tony Award nomination for Best Actress in a Musical. She was also awarded NAACP Image Award for Best Actress in 1987. In 1992 film version of Sarafina by Darrell James Roodt, Leleti Khumalo featured alongside Miriam Makeba, John Kani, and Whoopi Goldberg. The movie was well-received internationally, making it the largest film production to be released on the African continent, then. In 1993, Khumalo released her first album, Leleti and Sarafina. The album was dedicated to Mohammad Ali.
Sarafina tells the story of a student in 1976, who managed to rise up against apartheid in Soweto. It also includes horrible accounts of youths being tortured by the South African police where some even disappeared and have never been heard of. Until Leleti got into the auditions of the play, she had rarely considered the injustice of apartheid. She thought that it was normal and natural for a black person to stay poor. This film gave her much of the fame she has until today and earned her several awards. Leleti also starred in Sarafina 2 in 1997. The movie was re-released in South Africa in 2006 to mark the 30th anniversary of the youth uprising in Soweto.
In 2004, Leleti Khumalo starred in Hotel Rwanda, the movie is an American historical drama film based on a real-life story in Rwanda during the spring of 1994. In the same year, she starred in 'Yesterday', a film which tells the story of a young mother (Leleti) called Yesterday, who was faced with AIDS. The film "Yesterday" scooped an award of the Best film in Pune International Film festival in India. The film also received good reactions in Toronto International Film festivals.
After the film Yesterday, Leleti worked on a TV soapie called Generations, which she joined the cast in the year 2005. This soap is greatly known in South Africa and has been one of the most successful films of its type in the region. It is also one of the longest-running South African soap operas. In the soap, Leleti played Busiwe Dlomo, who was a serious refined woman heading her own publishing company in Cape Town.
After her exit from Generations, Leleti secured herself a presenter job in one of the South African radio stations called Vuma FM. She is now working as a radio presenter at Vuma FM.
What Happened To Her Hands?
Leleti Khumalo suffers from vitiligo( a disorder that ruins skin pigment cells, causing the loss of skin color in blotches). She has had this disease for some years now and over the years, the disorder has gotten more serious, affecting her skin appearance, especially her hands. But the legendary star said she is satisfied and doesn't let the disorder rob her of her internal peace.
Who Are Her Husband & Children?
Leleti had been married to a producer Mbogeni Ngema; he wrote the lead character of Sarafina, which Leleti Khumalo played. This marriage was seen as controversial as Ngema had married again and again. The couple stayed together almost thirteen years before divorcing and parting ways in 2005.
See Also: 10 Things You Didn't Know about Richard Maponya
Leleti Khumalo is remarried to Skhuthazo who is two years younger than she is. She met Skhuthazo while he was working as a cabin controller for SAA and they began dating a year after their first meeting. After six years still together, Leleti and her husband sealed the deal when he paid Labola.
Leleti had two miscarriages before she had her twins that she discovered she was carrying on November 2012, two months after getting hitched. The twins were born early at almost 32 weeks. Her husband Skhuthazo was out for business when Leleti went for delivery of their twins. This was one of her best moments in life.
Quick Facts about Leleti Khumalo
Leleti Khumalo is also a well-known singer. Apart from Ngema's international musical magic at 4 AM, which was dedicated to Muhammad Ali, she also starred in another Ngema musical mama in 1996, which toured Europe and Australia.
Other accomplishments of Leleti in the film industry include; Cry, the beloved country in 1995, Voices of Sarafina in 1988, Invictus in 2009 and Winnie Mandela in 2011. Leleti Khumalo is one of the biggest figures of the film industry in South Africa.
She is largely admired by many aspiring actresses and actors and has been a big inspiration to the upcoming youths. Many of the upcoming actors attribute their successes to her.