Gugu Gumede is the daughter of South African politicians, Chief Simon Hulumeni Gumede and Zanele kaMagwaze-Msibi. Although she's not married, she is in a relationship with a man whose name is not known. Together they welcomed a daughter in 2022. Gugu Dumemede's father was Simon Hulumeni Gumede while her mother was Zanele kaMagwaza-Msibi.
Gugu Gumede has carved a niche for herself in South Africa's entertainment industry as an actress. Since she made her debut in the TV series 'Generations', she has continued to make heads turn towards her as a result of her unrelenting talent. She has also made an incredible appearance in one of the most-watched TV series in South Africa, Uzalo, in which she portrayed prophetess Ma'Mlambo, therefore, it is time to have an in-depth look into her real life family.
Aside from her successful acting career which helped her attain both fame and wealth, with an estimated net worth of $1 million, the actress also has a successful family life. Even as her acting career has opened ways for her to be celebrated, she doesn't seem to be the only one famous in her family – with her parents having names in the political scene of the country.
Gugu Gumede's Father and Mother Are Politicians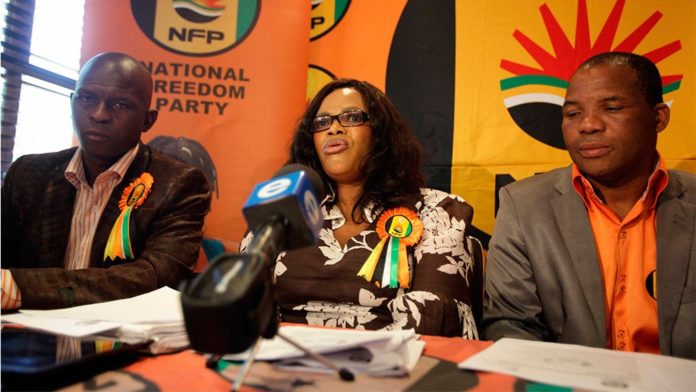 Born on December 10, 1991, in KwaZulu-Natal, Gugu Gumede is a product of the union of two South African politicians, Chief Simon Hulumeni Gumede and Zanele kaMagwaze-Msibi. Her father served as a member of the KwaZulu-Natal Provincial Legislature before his death at the age of 65 in 2007 following a car accident. Also a traditional leader and a businessman, Chief Gumede was respected in his province and beyond as a man of great negotiation skills and peace.
On the other hand, Gugu's mother, kaMagwaze-Msibi, was born on February 1, 1962, in Makhosini. Like Gugu's father, her mother has also made a name for herself in the political scene of South Africa for decades. Her political career started in the Inkatha Freedom Party (IFP) where she served as chairperson. Earlier in her career, she served as a councilor as well as Mayor of the Zululand District Municipality. Furthermore, she served under the administration of former president Jacob Zuma as Deputy Minister of Science and Technology. Currently, she is a member of the National Freedom Party (NPF).
Though both her parents were successful, the actress was raised by a single parent – her mother; as the marriage between her parents was not successful. It came to an end when Gugu Gumede was still much younger.
Nonetheless, she had equal opportunities as people raised by both parents. She acknowledged that her growing up and choices in life were met by a lot of expectations, especially because of the discipline instilled in her as well as the expectations attached to being the daughter a renowned person.
Both Her Parents Have Gone To Marry Other People
Following the failed marriage between her parents, both proceeded to continue their lives with others. Chief Simon Hulumeni Gumede had another woman with whom he had children. In general, he had seven children.
On her part, Zanele kaMagwaza-Msibi also got married after her marriage to Gugu's father ended. She tied the knot to Mandla Msibi who before then, was also married and had kids. The year they got married is not known, but they seem to now enjoy a stable family life.
In 2014, kaMagwaze-Msibi was reportedly down with a stroke. In no time, she regained her health and continued with her political aspirations. All through the difficult time, her family, including her daughter, Gugu Gumede, and husband, stood by her.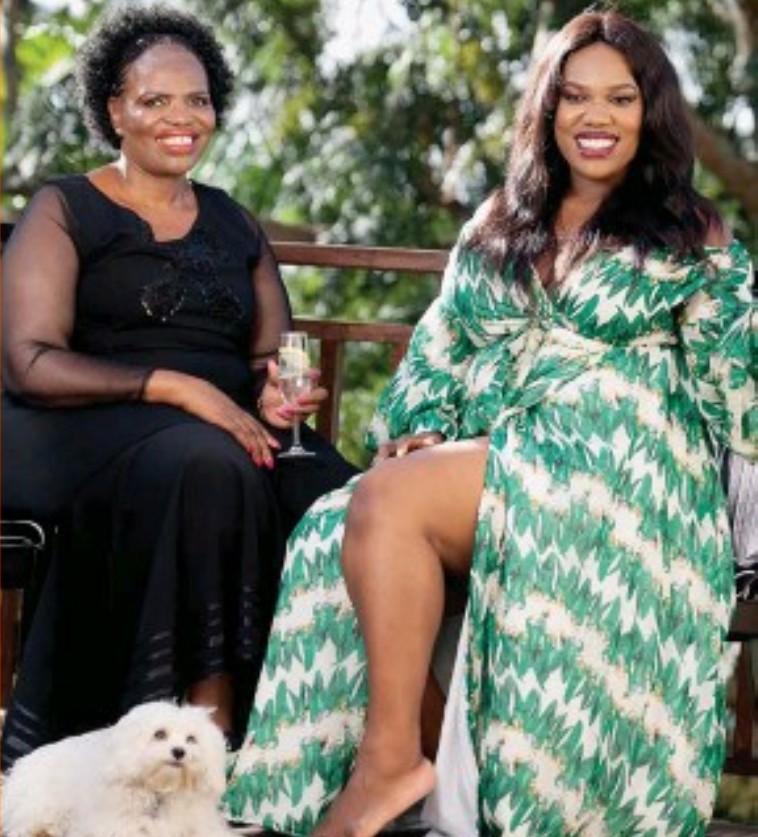 Gugu Gumede Has Many Siblings
As regards Gugu's siblings, the Generation actress was raised with only one biological sibling, her brother who keeps a low profile as compared to the other family members. Like Gugu, her brother was also raised by their mother.
In addition, she has a number of half-siblings through her father. In fact, he met his death when returning home after he dropped his children at school. Nonetheless, more facts about her step-siblings have not been established. There are also reports that revealed her father's new wife also has children of hers. However, she did not have any siblings from her mother and the new husband.
Gugu Gumede's Family History
Full Name: Gugu Gumede
Age: 31 years old (Born on 10 December, 1991)
Place of Birth: Kwazulu-Natal, South Africa
Tribe: Zulu
Father: Simon Hulumeni Gumede
Mother: Zanele kaMagwaza-Msibi
Parents Occupation: Politician
Siblings: 1 Full-sibling (brother) and many half siblings
Her Love Life Has Been Hidden From The Public
Gumede is a very beautiful woman who is also successful, so much that she can be the toast of many men. However, it seems that she is still yet to get married. More so, she stated that she has not had any romantic relationship since 2016/2017, which means for more than 4 years she hasn't been in a relationship. For someone very private, she revealed she was instructed by the Holy Spirit to share her relationship status with others who might be going through what she was also going through as a single lady for that long.
With that said, she has shared a number of pictures of herself and a man on her Instagram page where she has more than 900,000 followers. Likewise, his Instagram page also features many of her pictures alone and their pictures together with captions of 'love', 'great friend' and 'wife'. Although his Instagram handle is @lelisonene, his real name is currently not known. He is a businessman that has established himself as a professional hairstylist with over 5,000 followers on Instagram.
Even though neither of them wears a ring, the actress and her hairstylist friend are rumored to be more than just friends. This is mostly as a result of the suggestions made in some of their Instagram posts. For example, the hairstylist celebrated the actress in a post in March 2020 where he did not only describe her as a wife but also celebrated 4 years of marriage. That, however, might only be a joke.
Her Rumored Relationship With Controversial SA Pastor
The Uzalo actress is known for keeping her relationship life away from the public. Hence, it has become difficult for anyone to indicate who she has dated in the past.
Nonetheless, before now, she was rumored to be dating the controversial South African pastor, Alph Lukau who once trended for seemingly raising a dead man which turned out to be staged. Because of the rumor that continued due to their closeness, the actress came out to clear her name, saying she had never had a father figure in her life, hence she now regarded the pastor as her father for taking up that role in her life.
She Has No Child 
Not only is she single, but Gugu Gumede also does not have any child of her own at the moment. She doesn't seem to be in a rush to get married or even have kids as she revealed she is taking her time to listen to herself and her consciousness