Richard Maponya was a South African business powerhouse famed as one of the most successful pillars of black business in the Rainbow Nation. His net worth was about R400 million before his death
To date, his biggest project was the joint venture with the property group, ZenPROP, in the construction of the Maponya Mall, a mega shopping mall in Soweto.
Having started his business career in the 1950s, during apartheid South Africa, Richard met with great difficulties and harsh business conditions. Nevertheless, he remained undeterred, thus becoming an inspiration to disadvantaged South Africans striving for business success. His resilience eventually paid off as he became one of the most respectable business moguls both in South Africa and beyond.
He was a recipient of The Order of the Baobab (GCOB), a South African civilian national honor, awarded to those for service in business and the economy. He also served as a trustee of The Nelson Mandela Children's Fund, Urban Foundation, and the SA Foundation. Maponya was also the founder and first president of the National African Federated Chamber of Commerce.
Richard Maponya Was Born in Thlabine, Limpopo
Born as Richard John Pelwana Maponya on December 24, 1926, the business mogul was a native of Thlabine, near Lenyenye in the Northern Transvaal (now Limpopo Province). Nothing much is known about his parents, and it is also not known if he was an only child or not. What is known, however, is that he was raised in a middle-class family. He attended Kagiso Teacher Training College, where he was trained as a teacher.
After he graduated at 24, Richard started working for a clothes maker as a stock taker in 1950. Through his hard work, he got a promotion for himself and his manager, who was a white man. As a sign of appreciation, his manager sold him some second-hand clothing, which he went and resold. This provided him some capital, which he used to open up his cloth retailer, but the government of South Africa at that time refused to give him a license. However, he was granted a license to sell foodstuff instead.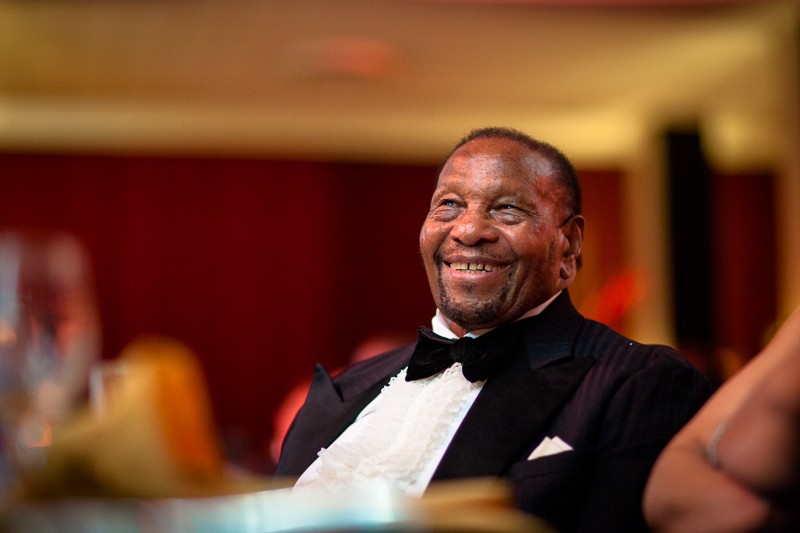 Establishing Dube Hygienic Dairy & His Political Activities
After he resigned from the clothing company, Richard Maponya and his better half, Marina started the Dube Hygienic Dairy, a business that employed many young boys to deliver milk by use of bicycles to clients who had no electricity or means to refrigerate it in the 1950s. By the 1970s, his diary business had expanded and yielded several general stores. He also joined the Johannesburg African Chamber of Commerce in the mid-1950s and subsequently, he was made their President.
Under his leadership, Richard strived to unite small businessmen nationally. Such movement led to the formation of the National African Chamber of Commerce (NACOC) in the year 1964. He also served as NAOCC's founding president from 1964 to 1966. Around 1979, the then-government declared that NACOC should be disbanded and be re-established along ethnic lines. But its leadership refused, thus opting for its name to be changed to the National African Federated Chamber of Commerce (NAFCOC), which was granted.
Furthermore, Richard was an active member of the Urban Bantu Council, but he later resigned in 1977. This happened after the youths that were linked to the African National Congress (ANC) asked him to resign. Also in the 1970s, when the tough regulations for business operations had slightly relaxed, Richard went on to start a butchery, as well as two grocery stores and a restaurant under the license of a native eating housekeeper. These businesses did so well that it later transformed into a string of supermarkets.
Maponya Mall Remains His Highest Investment to Date
While he was recording great success in his business ventures, Richard, however, decided to integrate all his small businesses into a filling station, and subsequently, a General motor Dealership. He worked with an American motor company, but unfortunately, the company left South Africa in 1987. He was also the first black to operate a successful BMW dealership in Soweto. After the American company left SA, he remained undeterred, thus venturing into supermarkets, bus transportation, and bottle stores.
Despite all his business dealings and investments, his Maponya Mall was the greatest of them all. For 26 years, Richard Maponya's dream was to build a shopping mall, and this he achieved with the successful completion of the Maponya Mall, through his investment company, Zenprop Property Holdings. The 65,000 sq.m complex, which is Soweto's Largest Shopping Mall, was launched on 27th September 2007. Worth about R650 million, the mall was officially opened by Nelson Mandela, and it houses over 200 stores, as well as a cinema complex.
Richard Maponya Earned a Fortune Through His Businesses
Richard Maponya was among the wealthiest known business personalities in South Africa. Although he started small, today, the Maponya Group's ventures (his company) include property development, horse racing, and breeding, retail, automotive sales, filling stations, and liquor stores. His company's net worth is estimated to be over R400 million.
As an elder statesman of black business in South Africa, Maponya lives large. He owns a majestic mansion in northern Johannesburg. Though there's less information on the business mogul's assets, we strongly believe he has luxurious properties that befit a successful man. Interestingly, Richard also recorded several awards in his name courtesy of his outstanding contributions to black businesses in South Africa. For instance, he was honored with a Lifetime Achievement Award at the 2012 Africa Awards for entrepreneurship. He also got another Lifetime Achiever Award at the Entrepreneurship of the Year Awards 2018.
What We Know About His Wife and Family
As a visionary businessman, Maponya needed a supportive partner who would help take his business to greater heights. He ended up marrying Marina Nompinti Maponya, a beautiful South African woman, born on November 29, 1934, in Sophiatown. Marina, a cousin to late former president Nelson Mandela, was a social worker until the time she switched over in the late 1950s to join her husband.
She attended Jan H. Hofmeyr School of Social Work, located at Eloff Street, Johannesburg. A recipient of The Order of the Baobab in Gold (Posthumously bestowed on her in April 2016), Richard lost his wife on June 5, 1992, at 56. Before her death, she worked as the director of Barclays West Bank Limited, the director of Putco Transport Company, and was also involved in social development.
Her legacies in the country earned her so many awards, including the Golden Award for the development of the positive image of South African Women and the Business Woman of the Year Award in 1982. Marina was instrumental in the acceleration of her husband's business in the country. From his dairy business to his restaurant, butchery, and later, supermarkets, liquor stores, fuel retail, and motor retail businesses, she played pivotal roles in her position as her husband's business partner in shaping their commercial activities.
They Have 8 Children and 18 Grandchildren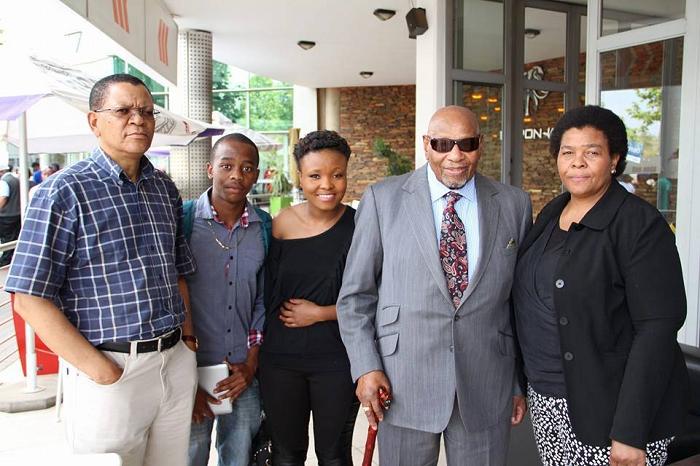 Through his marriage to his wife, Marina, Richard was blessed with 8 children and 18 grandchildren. Although there is no much information available on the public domain with regards to his children, their names, and what they do for a living, it is known that they are not left out in the family business. According to reports, three of his children, including Charlotte (nicknamed "Chichi"), Solly, and Godfrey, are very much involved in the running and management of his various business units.
His eldest daughter and first child, Chichi, is currently the managing director of the Maponya Group. Through her entrepreneurial skills, she has expanded the reach of the Maponya and Nalesa Groups, with the assistance of her daughter, Palesa. Hence, the legacy of the Maponya dynasty seems to have survived beyond the dreaded third-generation jump, and there's no sign of slowing down any time soon.
Richard Maponya Died At the Age of 99
It was in the early hours of the 6th of January 2020 that news flooded both the mainstream and local media of the passing of the business icon. Richard was said to have died after a brief illness, and at the time of his death, he was aged 99. He was buried at the Westpark Cemetery on Tuesday, 14 January 2020. Although the legendary business magnate may have died, his legacy will continue to live through his excellent achievements, as well as his eight children and 18 grandchildren.