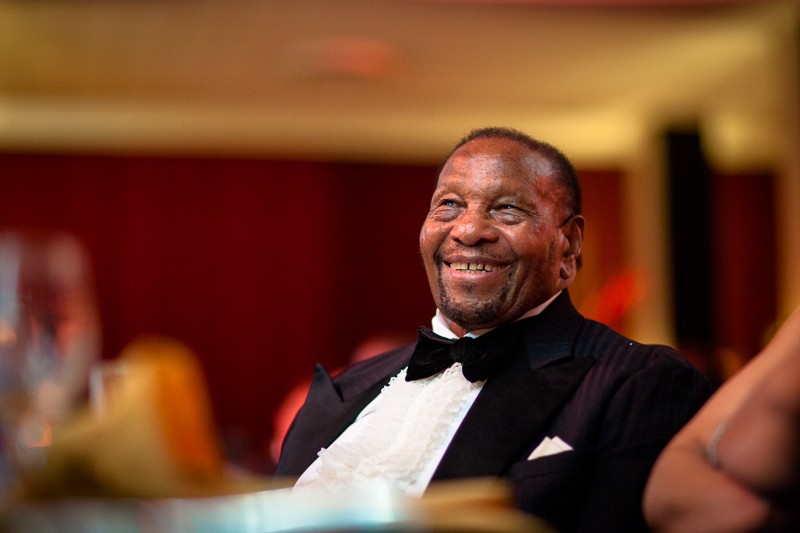 Richard John Pelwana Maponya was born in the year 1926 on the 24th of December in Lenyenye which is in the Northern Transvaal currently the Limpopo Province. He was the 1st president and founder of the National Federated Chamber of Commerce (NAFCOC), he is a trustee of the SA Foundation and the Urban Foundation. Richard Maponya is a successful businessman who is widely known for bringing hope to Soweto and the whole of South Africa. He is among the wealthiest known business personalities in South Africa. He got into the business by first opening grocery shops with the help of his wife in Soweto. This was later followed by bigger ventures that include motor dealerships, bus services, funeral parlor, petrol stations and a BMW franchise.
See Also: 10 Lesser Known Facts about Cyril Ramaphosa
Richard Maponya is a property developer and an entrepreneur that is well-known for growing his empire in spite apartheid restrictions. He was always determined to see his town or city prosper economically. At age 24 he worked for a clothes maker as a stock taker. He got a promotion to himself and his manager who was white and as a show of appreciation, the manager sold him some second-hand clothing which he went and resold. This provided some capital which he used to open up his own cloth retailer but the government of South Africa at that time refused to give him a license.
In the 1950s Richard Maponya and his better half started the Dube Hygienic Dairy, a business that employed many young boys to deliver milk by use of bicycles to clients who had no electricity or means to refrigerate it. By 1970s this venture had expanded and yielded a number of general stores. Around this time, he was an active member of the Urban Bantu Council but he later resigned in 1977. This happened after the youth that were linked to the African National Congress (ANC) asked him to resign.
In the 1970s the regulations were less strict and he managed to set up 2 grocery stores, a butchery and a food restaurant. These grew and further yielded bottle stores, supermarkets to mention but a few. His BMW franchise was frustrating since he was able to sell a huge number of cars in a week yet he got very few cars to sell. He formed the Kilimanjaro Holdings Limited together with a number of black business men and they managed to put up a bid for an East London bottling plant that became very successful. This happened after Coca-Cola stopped investing in South Africa. Richard Maponya was chosen to be the chairperson of the Kilimanjaro Holdings Limited. He is regarded as an Icon in the Soweto township and in South Africa as a whole. Below are 10 things you may not  have known about Richard Maponya:
10 Lesser Known Facts about Richard Maponya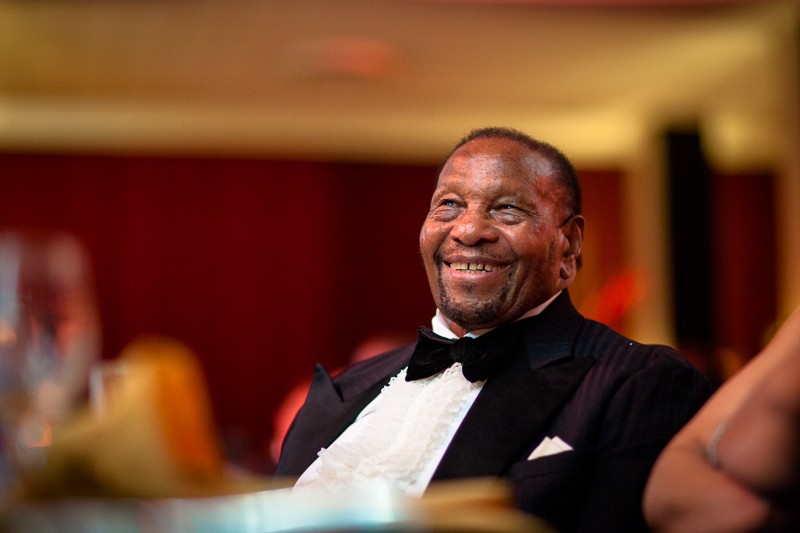 1) Richard Maponya studied teaching but he ended up working as an administration clerk.
2) His biggest venture up to date is his joint project in which he partnered with Zenprop group to construct a shopping mall known as the Maponya mall in Soweto. It is among the largest in South Africa and it was officially opened in the year 2007 in the month of September. It has a cinema complex and over 200 stores.
3) His wife Marina is a cousin to the late former first president of South Africa, Nelson Mandela.
4) Maponya was the first black South African man to choose horse racing colors for his party and to be granted them. They were black, gold and green. This was his boldest move politically.
5) He is respected and admired as a self-made businessman who rose from poverty and worked his way up to wealth and success.
6) Richard Maponya is blessed with 8 children and 18 grandchildren.
7) He was awarded the order of the baobab in gold for his immense contribution to entrepreneurship and economic growth in South Africa.
8) Richard Maponya chauffeured Mandela when he was released from jail and arranged for an envoy.
9) Micheal Maponya, his nephew was Mandela's personal chauffeur up to his last day. Richard Maponya made that possible.
10) At the 2012 Africa Awards for entrepreneurship, he got the Lifetime Achievement Award for his consistency over the decades as an entrepreneur and his remarkable achievements. He defied the odds at a time when many couldn't have dared.