Set in a local region called KwaMashu, Uzalo portrays the different worlds of two families – the Xulu and the Mdletshe families who got connected after their eldest sons were switched at birth. Uzalo Teasers for September 2022 will have your adrenaline pumping as they are loaded with killer moments, suspense, actions, and thrilling scenes.
The South African TV series Uzalo has proved to be one of the best local soap operas since it first aired in 2015. Its beautiful plot and sub-plots appeal to thousands of locals, and almost every actor in the show is nothing short of incredible.
A Recap Of What Happened in Uzalo in August
The show ended in August with Nkunzi vowing not to let his enemy get at him after discovering someone was trying to deal with him in KwaMashu. Well, Sbu was the one all along! Nevertheless, Nkunzi has decided to call for help before it becomes too late.
Viewers couldn't wrap their heads around Lilly's decision to kick Hleziphi out of the house. The news about the hub being in jeopardy of shutting down left the Xaba family sad and worried.
Njeza followed Kwanda to his secret hideout. However, it could be that he is actually putting his life in unnecessary danger, or maybe not. The show in September would definitely tell.
Uzalo Teasers For September 2022
Thursday, 1 September 2022 – Episode 129
Sbu realizes how terrible his actions are, and he hasn't been himself. Nkunzi gets his confidence back and reminds everyone of what he is known for. After a thorough search, the police couldn't find what they were looking for.
Friday, 2 September 2022 – Episode 130
Hlelo is not happy with Sbu. Nkunzi and Gabisile's relationship is not blossoming as it was in the past. Hleziphi couldn't be found by Lily. Will she eventually succeed?
Monday, 5 September 2022 – Episode 131
Njeza severs ties with Nkunzi. Nonka's involvement with the drug operation dawns on her.
Tuesday, 6 September 2022 – Episode 132
Mbatha does the unthinkable while trying to swindle money from Sonto. Nomaswazi gives Njinji a cold response after the former's reconciliation attempt. Meanwhile, Nonka has been asked to plead guilty.
Wednesday, 7 September 2022 – Episode 133
Mbatha is considering convincing people to buy his products on Gabisile's radio show. Nonka is unhappy with her life. Nkunzi vividly remembers how he almost lost his life.
Thursday, 8 September 2022 – Episode 134
Nkunzi makes up his mind to pick up where Mr. Thwala left off. Pope Mbatha is on a new time high after launching his holy products. Nonka opens up her plight to her family.
Friday, 9 September 2022 – Episode 135
MaDongwe doesn't want to be humiliated. Vika and Gebesheni's relationship is almost falling apart. Mbatha runs away from paying Sonto.
Monday, 12 September 2022 – Episode 136
Nonka gets revived by Pastor Gwala's message. Sonto gets tired of being friends with Mbatha, who is yet to realize that, though. Vika changes his mind about his father.
Tuesday, 13 September 2022 – Episode 137
Lilly wants to sever her relationship with someone close to her.
Wednesday, 14 September 2022 – Episode 138
Commissioner Sithole makes a change in the Thwala investigation. The Xaba house faces many challenges, while Vika's gift doesn't go as anticipated.
Thursday, 15 September 2022 – Episode 139
Nosipho gets excited after receiving a piece of wonderful news. Police storm Gabisile's place of work uninvited, leaving her embarrassed. Vika's bid to snag his first contract leads him to take matters into his own hands.
Friday, 16 September 2022 – Episode 140
Mr. Thwala's murder continues to haunt the Mhlongos as they face Sithole's wrath. Bab'Nsimbi fails to bring Vika back. Nonka is not happy with the way she was received by the hub.
Monday, 19 September 2022 – Episode 141
Vika and the Councillor reach a compromise after much ado while Lilly presses for her transfer. Despite his ordeal, Nkunzi is determined to make it to the gala event regardless of what comes his way. Nosipho declines Pastor Gwala's polite request.
Tuesday, 20 September 2022 – Episode 142
Gabisile makes up her mind to call out Commissioner Sithole's abuse of power on the radio and social media if he doesn't release Nkunzi.
Wednesday, 21 September 2022 – Episode 143
Vika gets a major win in KwaDukuza. Nosipho proves handy with kids in Gwala's church. Lilly's desire to be transferred to Mpumalanga could work out with her plan B.
Thursday, 22 September 2022 – Episode 144
Gabisile turns down Mthambisi's request. Commissioner Sithole tries to intimidate Nkunzi while Nosipho is forced to o[en up about her past indiscretions. An unknown man makes a jaw-dropping donation.
Friday, 23 September 2022 – Episode 145
Gabisile is intrigued by Mthambisi Phakathi. Lilly's sudden departure leaves MaDongwe sad. Nosipho faces off Nkunzi.
Monday, 26 September 2022- Episode 146
Nkunzi uses his authority to give Nosipho an ultimatum. MaDongwe tells Lilly what she has been waiting to hear. Gabisile hides the truth about the call she has just received from Nkunzi.
Tuesday, 27 September 2022 – Episode 147
Pastor Gwala turns the tables on Nkunzi. Lilly and Amahle put everything in place for their departure from KwaMashu.
Wednesday, 28 September 2022 – Episode 148
Gabisile finds herself exposed to the forbidden fruit. Nosipho challenges Nkunzi. Vika sets out on a new journey.
Thursday, 29 September 2022 – Episode 149
Mthambisi's proposal gets Gabisile so excited. Lilly gets an invite from Commissioner Sithole to be a member of an elite task team. Nosipho moves in with Pastor Gwala.
Friday, 30 September 2022 – Episode 150
Gabisile is haunted by her past after being forced to partner with a fling. Lilly gets promoted. Nosipho is ill at ease in Pastor Gwala's house – a family relative from Pastor Gwala could visit!
Meet Uzalo Actors And The Characters They Play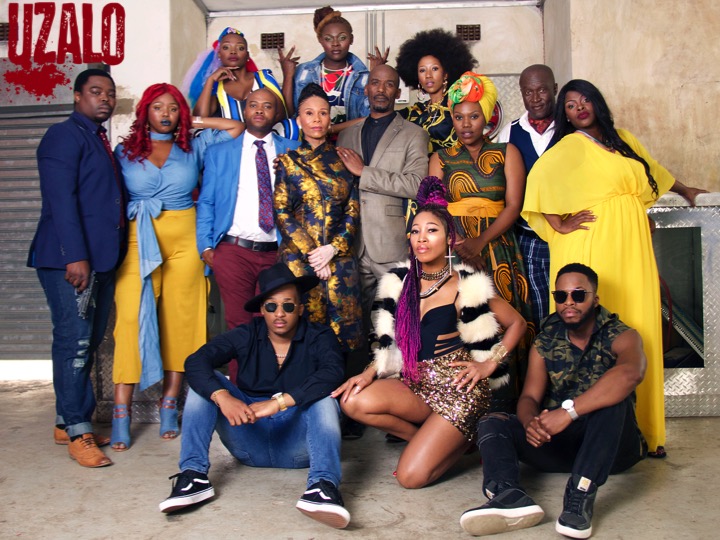 Sibonile Ngubane as Khataza
Nyalleng Thibedi as Zekhethelo Mhlongo
Don Mlangeni Nawa as Dlomo
Luthuli Dlamini as Bheki Zulu
Bonga Dlamini as Mkhondo Xulu
Gugu Gumede as Hlengiwe Mlambo-Mhlongo
Nkanyiso Makhanya as Njenza
Noxolo Mathula as Lilly Dongwe
Masoja Msiza as Nkunzi Mhlongo
Thuthuka Mthembu as Nonkanyiso
Thembinkosi Thwala as Mondli Mdlalose
Khaya Dladla as Ghamakulu Cetshwayo
Sthembile Mhlongo as Flavia
Baby Cele Maloka as Gabisile Khumalo
Wiseman Mncube as Sibonelo Mhlongo
Nompilo Maphumulo as Nosipho Xulu
Simphiwe Majozi as Sbusiso
Shauwn Mhkize as Herself
Thembi Nyandeni as Ninji Magwaza
Nokuthula Mabika as Thobile
Ronald Mkhwanazi as Simon Nsimbi
Londeka Mlaba as Sibahle
Omhule Gela as Nomaswazi Magwaza
Siyabonga Radebe as Vikizitha Magwaza
Bheki Mkhwane as Melusi
Mpumelelo Bhulose as Musi
Leleti Khumalo as Zandile Mdletshe
Londiwe Mthembu as Maphindi
Ayanda Mdeltshe as Khumbulani
Khabonina Qubeka as Nokuthula
Hope Mbele as Amahle Sishi
Sandile Mfusi as Kwanda Buthelezi
Thabisile Zikhali as Constable Biyela
Uzalo Airs On Weekdays On SABC1
Produced by Khumbulani Hlongwaneis and executive-produced by South African media experts Gontse Lekgetho and Mmamitse Thibedi, this local TV series runs on SABC 1 at 8:30 pm every weekday for 23-25 minutes.
Uzalo is currently airing its eighth season with over 1840 episodes. The show has been airing on SABC1 since 2015. Currently, the producers are yet to unveil new actors on the show, and they haven't announced that any actor has shown interest in leaving.