Watching all the wheeling, dealing, and business negotiations that take place on Shark Tank will have you thinking that the cast members are all about business, but this is not so. While each member of the hit ABC business reality TV series has triumphed in their respective fields of endeavors with sumptuous net worth to their names, they still prioritize other aspects of their lives, including their families. From Daymond John to Robert Herjavec, most of the major cast members of Shark Tank are happily married with kids. They are also working hard to impart valuable lessons to their children, much like they do on the show.
1. Daymond John's Kids
Thanks to his revolutionary sportswear company, FUBU, and branding company, Daymond John is a self-made multi-millionaire with a net worth of $350 million. However, the Shark Tank cast member defines wealth, not in terms of his bottom-line but his impact on humanity and, even more importantly, his family. Daymond John has been married twice, and these marriages have produced his three daughters, namely Yasmeen, Destiny, and Minka Jagger.
Yasmeen John
Date of birth: 1990s
Age: N/A
Occupation: N/A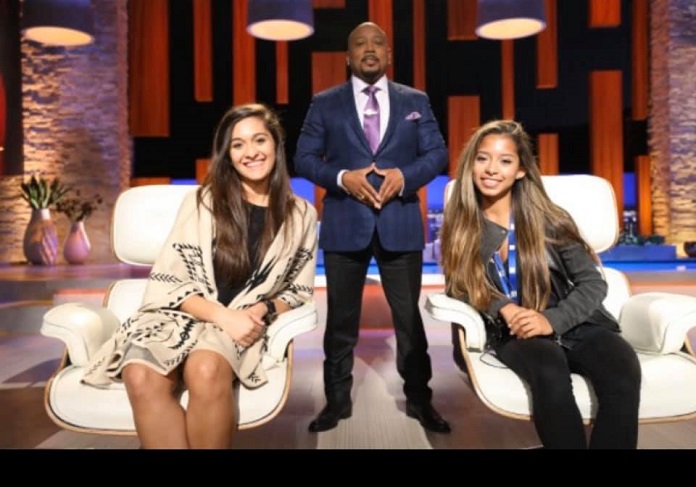 John's first marriage was to a lady in the 90s. It lasted for several years and produced daughters Yasmeen and Destiny. Both girls stay very much out of the spotlight, and as such, it is hard to tell what they are up to. Their private lives may be due to personal preferences. It may also not be unconnected with their history with their father. While they were still tender, their dad was trying to establish his FUBU brand. He later succeeded and began a millionaire lifestyle of always working and partying. Their mom was none too happy with this, and she divorced him. She also threatened to cut him off from having any contact with them, which forced him to sit up and straighten his act out. Yasmeen and Destiny are on close terms with their dad now, but the whole divorce means that they do not make it into the spotlight with him.
Destiny John
Date of birth: 1990s
Age: N/A
Occupation: N/A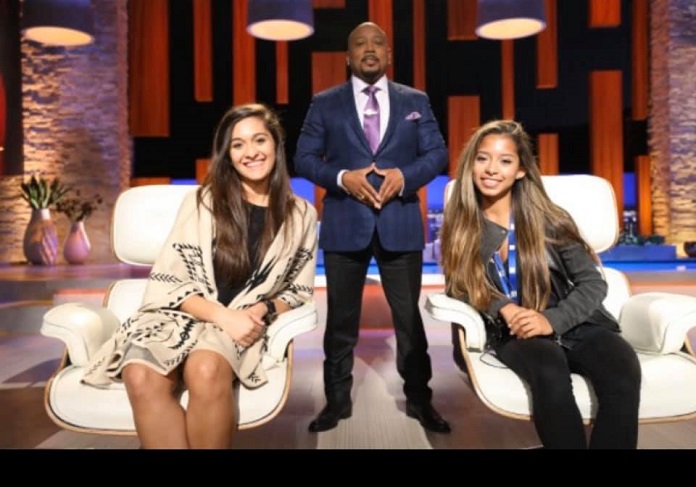 The issue between her Daymond John and his first wife also impacted negatively on his second daughter, but they both have a good relationship now. Destiny also lives her life out of the spotlight, and it is hard to tell what she is up to these days, be it in her personal or professional life. However, there is no doubt that she is doing well, given her father's pedigree.
Minka Jagger John
Date of birth: 2016
Age: 6 years old
Daymond John's second marriage was to media personality Heather Taras in 2018, and they remain together to date. They have welcomed one daughter named Minka Jagger. Minka is only about 6 years, but she already has her own Instagram account. A glance at it will show her hanging out with her mom and friends, dressing up as a special character for Halloween with her dad, etc. Minka has also visited her dad on Shark Tank's set and joined him on stage at the 2021 edition of Black Entrepreneurs Day, which he curated.
2. Barbara Corcoran's Kids
This real estate queen, columnist, and ace investor is one of the long-standing cast members of Shark Tank. She similarly enjoys this type of longevity in her personal life. Corcoran is happily married to a retired Navy captain and former FBI agent, Bill Higgins. They tied the knot in 1988 and have been together to date. Like many couples, they desired to have a child from the get-go, but this proved tough due to fertility challenges. They preserved through and welcomed a son named Tom via IVF with an egg donated by Corcoran's sister. The couple also went ahead to adopt a daughter named Kate.
Tom Higgins
Date of birth: 1994
Age: 28 years old
Occupation: Real estate associate
My son hates it when people say he looks just like me. But I think I have a #MiniMe! Fave if you agree. pic.twitter.com/UJJZAkktjd

— Barbara Corcoran (@BarbaraCorcoran) April 14, 2015
Barbara Corcoran's first child, Tom Higgins, was born in 1994. He grew up in New York and obtained a bachelor's degree in economics and philosophy from Columbia College. He also attended the NYU School of Professional Studies. Tom is now following his mother's footsteps into real estate. He has interned at various real estates companies such as Halstead Property, Silvershore Properties LLC, and Rose Associates. Currently, he is a development associate at the Texas-based real estate giant LMC Lennar Company.
Katie Higgins
Date of birth: 2005
Age: 17 years old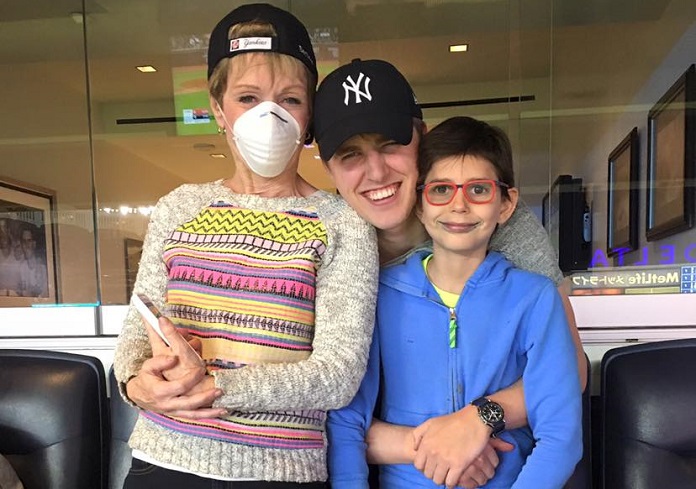 Barbara Corcoran's second child, Katie, was born around 2005. Not much is known about her as her parents shield her from the spotlight. They have, however, been forthcoming with her adoption story. Corcoran famously placed ads in newspapers where she told prospective birth moms that she wanted their child to ski in the winter and spend summers at the beach. This promise of a great life, alongside the open adoption, resonated with many birth moms out there, and this was how Corcoran was able to adopt Katie. The young girl is presently 17 years old and should still be in high school.
3. Robert Herjavec's Kids
A first-generation Yugoslavian immigrant, Robert Herjavec built his multimillion-dollar fortune from numerous tech and computer-based companies. He is now one of the richest men out of Canada. In his personal life, Herjavec was previously married to Canadian optometrist Diane Plese. The marriage lasted for 24 years, during which they welcomed three kids, namely Brendan, Skye, and Caprice. The couple split in some difficult circumstances in 2015, and their divorce was finalized a few years later. Herjavec, on his part, commenced a romance with Australian professional dancer Kym Johnson in 2015, and they wed the same year. They remain together to date and have welcomed twins in the course of their marriage.
Brendan Herjavec
Date of birth: 1993
Age: 29 years old
Occupation: business strategy and development professional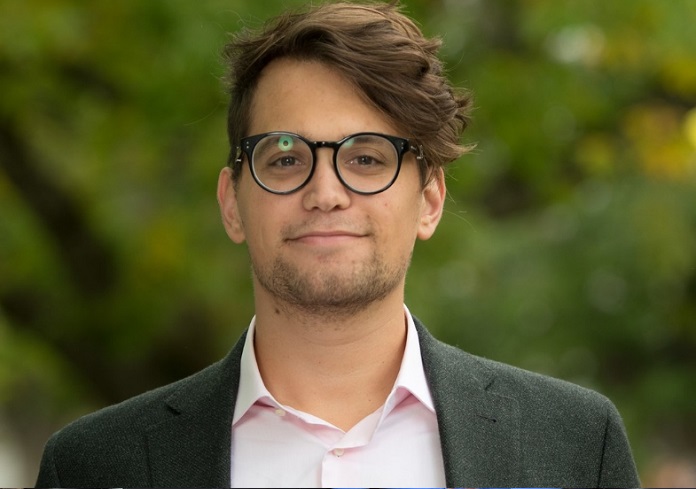 Robert Herjavec, therefore, has a total of five children, and the first is a son named Brendan. Brendan was born around 1993 and holds degrees from institutions such as Wilfrid Laurier University in Ontario, Yale School of Management, and the University of British Columbia. He is an experienced business strategy and development professional and has variously worked with several companies.
Skye Herjavec
Date of birth: 1996
Age: 26 years old
Occupation: business executive and entrepreneur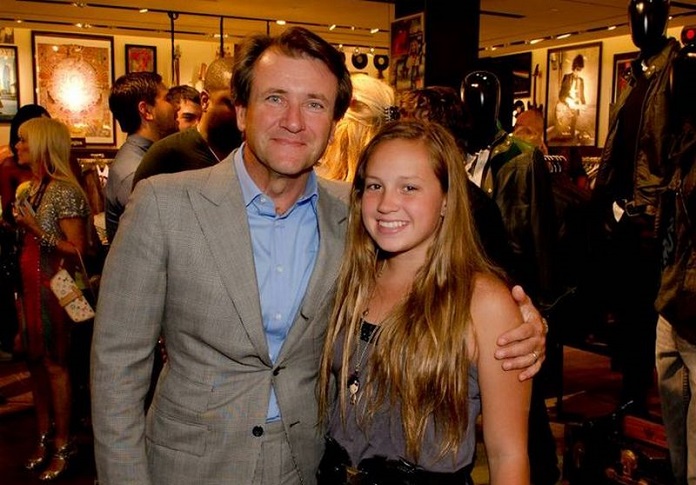 Herjavec's second child is a daughter named Skye. Skye was born in 1996 and is a business executive and entrepreneur. She variously attended schools such as the Havergal College and the University of Southern California, where she studied business administration and management. She is also athletic and has taken part in 5k runs, and cross country meet.
Caprice Herjavec
Date of birth: 1998
Age: 24 years old
Occupation: consultant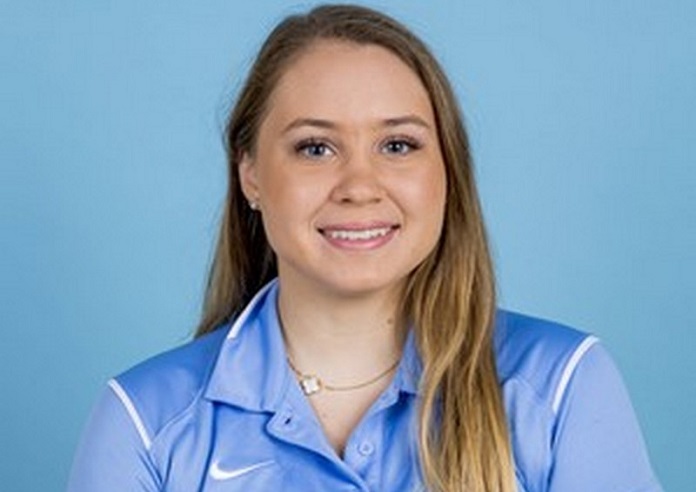 Robert Herjavec's third child is another similarly gifted athletic daughter named Caprice. Caprice was born in the year 1998 and attended Havergal College and Barnard College, Columbia University. She spent four years at Barnard College, during which she obtained a double-major in psychology and human rights, with a minor in economics. She was also a rowing team member and led them to a bronze medal in a 2019 meet. Caprice now works as a consultant at FW Cook, an executive compensation consulting firm in New York.
Haven Mae and Hudson Robert Herjavec
Date of birth: 23rd of April 2018
Age: 4 years old, respectively.
On the 23rd of April 2018, Robert Herjavec welcomed twins Haven Mae and Hudson Robert with his present wife, Kym. The twins are just a couple of years old, and their parents shower a lot of love on them. They regularly take them out on strolls and the likes. They also indulge them in other fun activities, as a trip to their mom's Instagram page will reveal. The pro dancer has also revealed that the twins show very different personalities and even love to dance.
4. Mark Cuban's Kids
The self-made billionaire owner of the Dallas Mavericks, amongst other valuable entities, was famously afraid of commitment back in the day. He later married his long-time girlfriend, Tiffany Stewart, in 2002, and they have gone on to welcome three children. Their first is a daughter named Alexis, who was born in 2003, while a second daughter named Alyssa was born in 2006. Their son and third child, Jake, followed in 2010.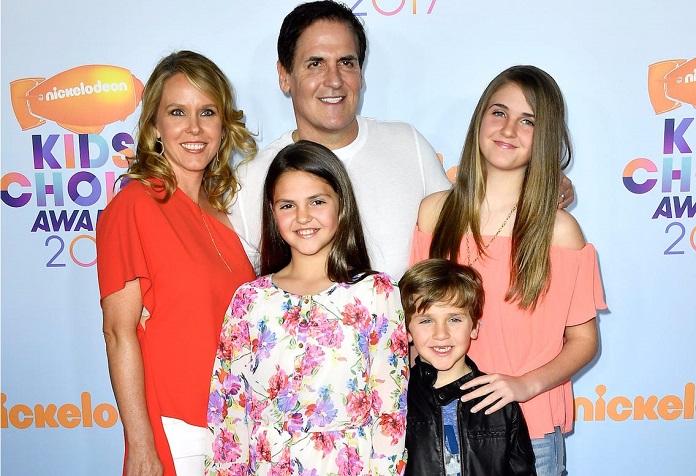 Alexis Cuban
Date of birth: 2003
Age: 19 years old
Alexis Cuban and her siblings are of school age and attend school in Texas. They live very comfortable lives and occasionally accompany their dad to red carpet events. Their father also posts pictures of them going on vacations to places such as Disney World.
Alyssa Cuban
Date of birth: 2006
Age: 16 years old
Despite the glamourous lifestyle that Alyssa and her siblings enjoy, their father is determined to give them as normal an upbringing as possible. As the Shark Tank star has revealed, he doesn't want his kids to grow up to be entitled jerks and so has them pick up after themselves and do chores. The family also doesn't have butlers or chefs but prepares their meals by themselves.
Jake Cuban
Date of birth: 2010
Age: 12
Another tactic that Mark Cuban has devised in raising his kids, including Jake, is that he doesn't give them cash or credit cards. He rather encourages them to save up money from summer jobs and internships and use them as they wish. Cuban hopes to make his kids understand that nothing is ever handed out on a platter of gold and that if they want to be successful, they will have to work hard at it.
5. Lori Greiner's Kids
The only cast member of Shark Tank that does not have kids is Lori Greiner. An ace inventor, entrepreneur, humanitarian, investor, and author, Lori Greiner has accumulated a net worth of $150 million thanks to her various career pursuits. One of them is the company, For Your Ease Only. The company manufactures products that help make people's daily lives easier, such as jewel organizers, cosmetic organizers, travel bags, etc. In her personal life, Lori Greiner is happily married to her long-time partner, Dan Greiner.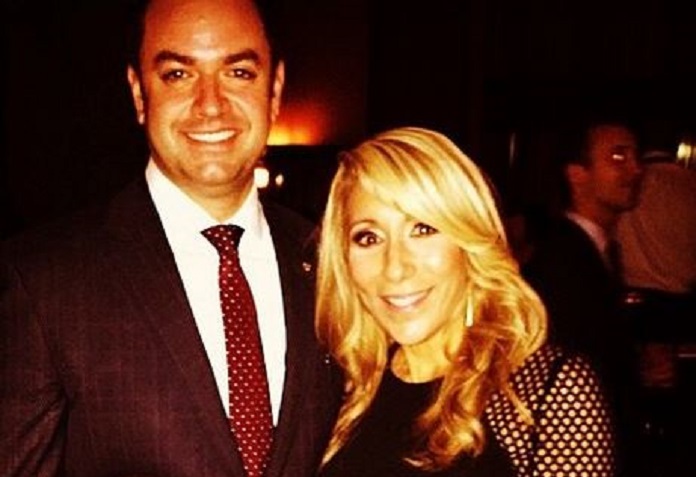 Dan is a certified professional accountant by training, and he and Lori began dating as far back as 1996. They moved in together, and he supported her as she built her company from scratch into a multimillion-dollar empire. He now serves as the company's chief financial officer while Lori is the CEO. The couple shares an office and has an incredible work ethic. As you may have guessed, that work ethic has come at some cost. Lori and Dan are well aware of the toll that a demanding working environment can have on kids, and so, they reached a mutual decision not to have any. They are not sweating it, and Lori regularly reminds the potential entrepreneurs that come on Shark Tank about the impact that running a business can have on their family life.
6. Kevin O'Leary's Kids
Ace Canadian businessman and venture capitalist Kevin O'Leary shares an incredible love story with his wife of over 30 years named Linda. The couple first wed in 1990 and remained married up until 2011. They experienced some serious issues and separated for the next two years. They were later able to work their way back to each other and resumed their union in 2013. To date, they remain together, and O'Leary has incorporated his wife into some of his business activities, including his thriving eponymous wine brand.
Regarding kids, the Shark Tank star and his wife have two, namely Savannah and Trevor. They were quite young when their dad joined Shark Tank, and so they regularly visited him on set, with the show becoming a part of who they were. Both kids are all grown now and are finding their path in life. They, however, make time to get together as a family on special occasions.
Every choice I've made has been so that my family has the freedom to pursue happiness. I wish the same for you. Happy #FamilyDay everyone! pic.twitter.com/sEK00koarL

— Kevin O'Leary aka Mr. Wonderful (@kevinolearytv) February 20, 2017
Savannah O'Leary
Date of birth: 1993
Age: 29 years old
Occupation: video journalist and director
This week on Ask Mr. Wonderful I sit down with my daughter Savannah to talk how to land a job after college, salary negotiations, and getting dates without "sliding into their dms." https://t.co/JWGBfESwc4 pic.twitter.com/MYKPX2T9Yi

— Kevin O'Leary aka Mr. Wonderful (@kevinolearytv) December 26, 2018
Savannah O'Leary was born in 1993 and spent her formative years in Toronto, Canada. She later relocated to the United States, where she obtained a degree in film at the prestigious NYU's Tisch School of the Arts. Savannah has now fashioned a career as a video journalist, director, and editor with a passion for innovative, mixed-media approaches and exceptional stories. Savannah has worked for several media organizations such as Huff Post and The New Yorker.
During her time at The Huff Post, she was a part of their newsroom's experimental storytelling unit, produced interactive features that fused new mediums, and collaborated with reporters, international editions, designers, and illustrators to bring these stories to life. Savannah O'Leary also has a budding freelance career and has dropped several short documentaries such as Feature Gone Viral and The Making Of Panther. She is presently Head of Video and Associate Creative Director at Purpose, where she produces and directs in-house videos across Purpose's issue areas.
Trevor O'Leary
Date of birth: 1996
Age: 29 years old
Occupation: Engineer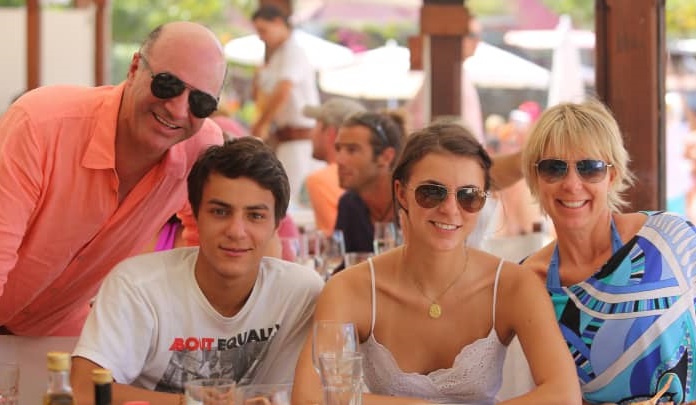 Kevin O'Leary's second child, a son – Trevor, is similarly thriving. Trevor was born in 1996 and grew up in Canada. He obtained his international baccalaureate certificate at The York School in Toronto in 2016. He then obtained a degree in electrical and electronic engineering from McGill University in 2019. Trevor's interests lie in electric cars, and he has variously worked for companies such as McGill Formula Electric. In 2019, he joined Tesla and rose through the ranks to become an electrical test engineer at the foremost electric vehicle company. Apart from his interest in automobiles, Trevor also has a passion for producing music. He indulged in this during his college days and even dropped an EP. However, it seems that he has decided to leave that passion and focus on his engineering career.