Dream Cazzaniga is the daughter of Donyale Luna, the supermodel who passed away in May 1979. Dream's father is Luigi Cazzaniga, an Italian photographer that Donyale was married to in her lifetime. Dream Cazzaniga is a 46 year-old regeneration and sustainability advisor born in 1977.
Although she was thrust into fame at birth because of the popularity of her mother, Dream has mostly maintained a very private life. One of the main reasons why she slipped away from public view is that she lost her mother when she was only 18 months old. Many years later, here is all we know about Donyale Luna's daughter.
Dream Cazzaniga's Bio
AGE: 46 years old
BIRTHDAY: 1977
BIRTHPLACE: United States
ETHNICITY: African-American and Italian
FATHER: Luigi Cazzaniga 
MOTHER: Donyale Luna
Who is Donyale Luna's Daughter?
The daughter of Donyale Luna is Dream Cazzaniga. She was born in 1977 in the United States and is now 46 years old. Of American nationality, she is of mixed racial ethnicity. Her mother was African American and part European, while her father is Italian.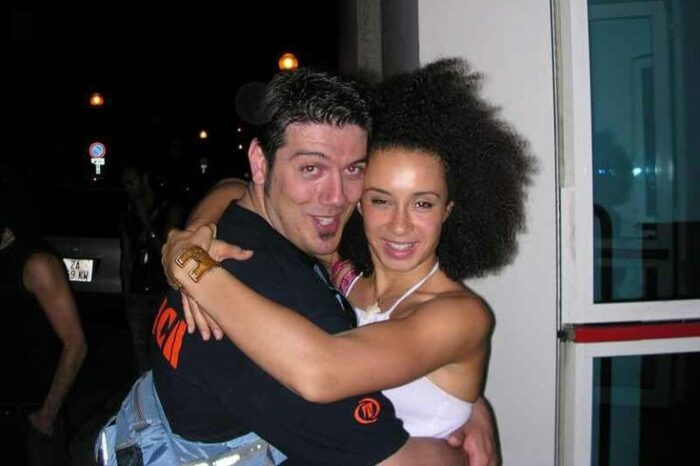 At the time of her birth, her parents were already married for up to three years, having walked down the aisle in 1976. Other aspects of their relationship, including how they met and began dating, are not very clear. The relationship between Dream's parents was great for a while, but before Donyale's death, the couple was said to be estranged.
Dream Cazzaniga got her name from Martin Luther King Jr.'s "I Have a Dream" speech. The reason behind the name is that it was around the time that the speech was delivered in 1963 that her mom made her move to New York.
For her education, she went to Università degli Studi di Milano, where she studied International Sciences and European institutions from 2005 to 2008. From there, she went to Università Bocconi, where she obtained a master's degree in Environmental Management and Economics.
Dream Cazzaniga Was Less Than 2 Years Old When Donyale Luna Died
In May 1979, tragedy struck when Donyale Luna passed away at the age of 33, at which time her daughter was only 18 months old. This means that Dream was still very young to experience her mom and build a great memory with her.
After the sad passing of her mother, who lost her life to a Heroin overdose, Dream was mainly brought up by her father, who was an Italian Photographer. She spent her early life in Italy.
Many years after the death of Donyale, her daughter joined forces with filmmaker Nailah Jefferson to produce the documentary Donyale Luna: Supermodel to record the achievements of her mother, who was among the first black supermodels in the world and was once the highest-paid model in the world.
Dream once revealed that even though her mom passed away when she was still very young and the little memories she had of her were blurry, she still felt her presence. She added that she felt the presence of her mother around and within her, and the feeling was getting stronger by the day.
Her Mother Was The First Black Super Model
Dream's mother was one of the most recognized supermodels of her time. Famous as Donyale Luna, she was born Peggy Ann Freeman on August 31, 1945. With a height that is reported to be between 5 feet 11 inches and 6 feet 2 inches, Donyale had African-American heritage on her father's side and a mix of African-American and European heritage from her mother's side.
Dream Cazzaniga's mother started her career as a model in 1963 after she was discovered by Davi McCabe, who was an English photographer. This was the same year that she moved to New York City from Detroit, where she was born. In no time, she emerged as one of the best-sought models of the time, which also opened the door for other models of color. She became the first black model to appear on the front page of Vogue.
Beyond that, Donyale Luna is also known as an actress whose career began in the theatres in 1964. By the next year, she was already on the screen with her appearance in Camp. She appeared in several other TV shows and films, including Who Are You, Polly Maggoo? (1966) and Skidoo (1968).
Dream Cazzaniga is a Climate and Sustainability Expert
With her mother being among the most successful models of her time, many would have thought that Donyale Luna's daughter was also going to become a model or at least be in the fashion business. However, she has since cut a different path for herself. Dream Cazzaniga now has a career in the corporate world, and she is also a film producer and director.
Before she started her career life fully, she was an intern with the Environmental Unit of the United Nations Development Program (UNDP), and after that, she got a job with the United Nations organ. Next, she had a career as a voluntary researcher with Foreste per Sempre. She then joined KPMG Italy, where she was hired as the Corporate Responsibility Network Coordinator before growing to become the Senior Consultant on Climate Change and Sustainability.
In 2018, Dream joined InVento Innovation Lab impresa sociale s.r.l, where she continues to work to date. She is the Strategic Advisor and Researcher of the company, which is located in France.
As a film director and producer, the only work Donyale Luna has to her credit is the aforementioned documentary, which she did in honor of her mother.
For her hobbies, there have been reports that she also dances, although this is one part of her life that she keeps away from the public. More so, there is no indication that she has ever tried to dance professionally. Needless to say, she once launched a YouTube channel but has not made any posts on the video-sharing platform.
She Is Married With Two Kids
As regards her personal life, Dream Cazzaniga is now a married woman who is blessed with two kids. She has not made any revelation about who her husband might be, as well as the names of her children.
Details regarding how she met the man she is now married to and how they began dating and got married are all known. The only thing Dream revealed about her family life was when she made it known that she had her own family in 2019. She added that her family was still very young.
Another thing that is known about her is that she now lives with her husband and kids in Nice, Provence-Alpes-Côte d'Azur, France. It has been speculated that her husband is from France.