Dan Greiner (born 1960) is an American business executive better known as the husband of Lori Greiner, the ace entrepreneur, inventor, producer, and humanitarian.
Some men feel threatened by their wife's success but there are rare gems out there who do not experience such negative feelings. They rather encourage their wives to reach for the stars and one of such men is Dan Greiner, a high-flying American business executive.
Lori invented her own line of household products before going on to become one of the most successful investors on the hit reality TV show, Shark Tank. She now has a handsome net worth and her biggest support system has been her husband, Dan. He was right there with her at the beginning of her story and they remain strong to date despite all the struggles that they must have encountered. Dan Greiner now holds a prominent position in Lori's company and has amassed a net worth of $50 million.
Profile Summary of Dan Greiner
Full name: Dan Greiner
Date of birth: 1960
Age: 63
Nationality: American
Ethnicity: Caucasian
Occupation: CPA and Chief Financial Officer of For Your Ease Only
Net worth: $50 million
Spouse: Lori Greiner
Children: none
Dan Greiner is a Certified Public Accountant
Despite being married to one of the most visible women on American TV, Dan Greiner cherishes his privacy and loves staying out of the spotlight. As a result, it is hard to piece together personal details about him, including his family background, early life, childhood, and educational background. It is however known that he was born in the year 1960. It is also known that he completed both his high school diploma and college degree before obtaining professional qualification as a CPA.
At some point in the '90s, Dan Greiner lived and worked in Chicago for a Chicago-based company known as Bell and Howell. Ben and Howell formerly manufactured and sold cameras, lenses, and other motion picture machinery. However, in the 2000s, they switched to information technology. Some of their products include production mail equipment, smart locker, and kiosk solutions, as well as maintenance services for automated and industrial equipment for enterprise-level companies.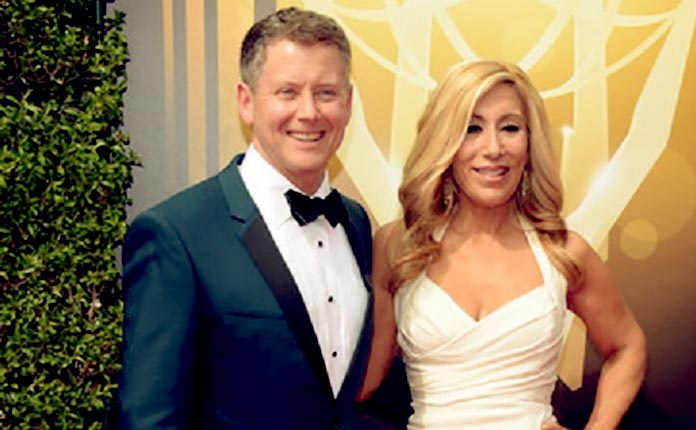 He Began Dating Lori in the '90s and Helped Her Start For Your Ease Only
By the year 1996, Dan Greiner was working as an assistant controller for Ben & Howell. He had dreams of climbing the career ladder slowly to the top but the trajectory of his whole life changed after he bumped into Lori at a neighborhood sports bar in Chicago. At that time, she was still a college student and they got talking. They subsequently became friends and later started dating. In the course of the relationship, Lori came up with an idea for an acrylic jewelry organizer and Dan encouraged her to sketch it down. He later took a look at it and saw that it had potential. He supported her to patent it, manufacture it, and sell it.
The beginning of this journey wasn't easy by any means but Dan Greiner wholeheartedly supported Lori's dream. They took out a $120,000 mortgage on their home to pump into the business. He also made time from his busy work schedule to join her at the factory. All of their hard work later paid off as the company, For Your Ease Only, prospered. The couple was able to pay off the mortgage in just under 18 months and the company continued thriving.
Dan got a firsthand look whenever his wife got any inspirational ideas and encouraged her to put them down. He also made sure she remained cautious with her moves and crunched the numbers on any project that she wanted to embark on. This made them a balanced couple and their romantic relationship blossomed as well. They finally tied the knot in 2010, after 14 years of dating.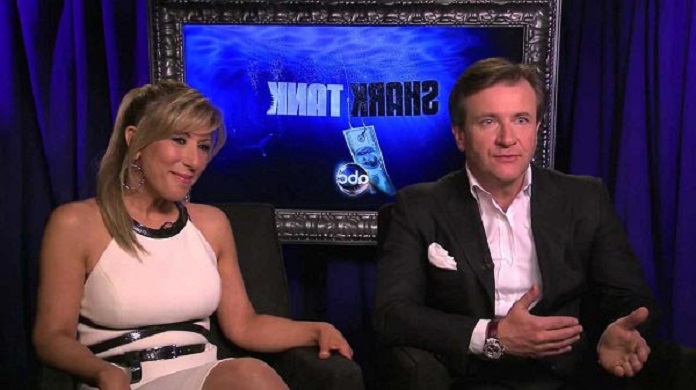 Dan Greiner Now Serves as the CFO of For Your Ease Only and Has a Net Worth of $50 Million
Greiner now has a net worth of $50 million and this is due to his work as the Chief Financial Officer of his wife's company, For Your Ease Only. The company is dedicated to making products that solve our everyday problems such as kitchen tools, travel bags, electronics, jewelry organizers, cosmetic organizers, etc. The company's products are carried by retail giants such as Bed, Bath, and Beyond. It has also appeared on shopping networks such as the Home Shopping Network and QVC which is one of the main reasons behind its success stories.
As the chief financial officer, Dan Greiner continues to do what he had always done from the first day in his wife's company, which is to crunch numbers. He oversees all the financial operations, including accounting, financial reporting, tax, business control, and treasury. He has certainly been pivotal to the success of the organization which now has over $800 billion in retail sales alone. For Your Ease Only holds multiple patents and is now a multimillion-dollar international brand.
His Wife is Three Times Richer With a Net Worth of $150 Million
With his net worth of $50 million, Dan Greiner has certainly done well for himself but his fortune still pales in comparison to his wife who is three times richer than him. Lori Greiner has a net worth of $150 million and the primary source of her income is her salary as the president/CEO of the company she founded. She also earns a great sum of money from her shareholding in the multi-million dollar company.
Away from her own company, Lori Greiner is one of the most successful Sharks on the hit entrepreneurial-minded reality TV show, Shark Tank. Shark Tank features hopeful entrepreneurs pitching their ideas to Lori and her fellow Sharks. They consequently decide whether to invest their money in the business or not.
Lori has been on Shark Tank since 2012 and earns about $1.2 million yearly as her appearance fee. Even beyond this, she has invested her money in some of these businesses pitched and has earned great returns on her investment. She invested $200,000 for a 20% stake in the smiley-faced cleaning sponge company, Scrub Daddy, in 2012. The company is now worth upwards of $170 million, meaning that her stake is potentially worth $8.5 million. Lori Greiner also invested $350,000 in a personal care company popular for its toilet footstool in 2014, Squatty Potty. The company has now recorded over $33 million in sales.
Lori Greiner is also the bestselling author of the 2014 book, Invent It, Sell It, Bank It. The book covers her personal journey and how one can emulate her steps and get a product off the ground and turn it into a big success. It is a national bestseller and was named one of the top business books of 2014 by the Wall Street Journal. Lori has earned millions in royalties from the book. She has also been hired as a public speaker by renowned companies such as PayPal, IBM, and Chase to speak to their workers. Of course, such public speaking engagements don't come cheap.
Dan and Lori Greiner Have Been Married For More Than a Decade
Dan and Lori Greiner have been officially married for more than a decade now and their union keeps on waxing strong. The couple is committed to the business and each other. They share the same desk in their Chicago and Philadelphia offices and make their home in suburban Philadelphia. The two have a reputation as being demanding bosses but their employees nevertheless marvel at their ability to live and work together almost 24/7.
Dan Greiner and Lori Greiner do not have any kids together and it seems this is a result of their mutual agreement. The duo is well aware of the toll that a demanding business will have on family life and for now, they are satisfied to do it alone. Of course, it is quite possible that they could still have kids in the nearest future when they decide to step back and slow down their business involvement.