Fans of Kwaito music will need no introduction to any of the members of Boom Shaka, the pioneering South African music group that became one of the most successful bands out of the country in the mid-1990s. One of the now-defunct group's members, Thembi Seete, has been able to forge other careers outside music, playing different roles in a number of TV series and movies as well as serving as the host of some popular TV shows.
Who is Thembi Seete and How Old is She?
Thembi Seete was born on the 25th of March 1977 in the urban settlement of Soweto, Johannesburg, South Africa. Not much is known about her early life, including the details of where she received her early education and the identity of her father. Her mother, on the other hand, has been identified as Rebecca Seete while she also has a brother named Moagi Seete.
The earliest available information on the life of Thembi traces back to 1994 when she was a part of the kwaito supergroup Boom Shaka. The group stayed together from 1994 to 2000 when they broke up, giving room for her to begin acting. In 2000, she made an appearance in the Oliver Schmitz-directed film Hijack Stories, before then playing a part in the SABC1 drama series Yizo Yizo.
Thembi Seete would later go on to take up the role of Lerato in the first two seasons of another SABC1 series, Gaz'lam (2002-2004). She further appeared as Pumla in the Brian Tilley-directed South African made-for-TV movie Crossing the Line (2005). For 10 seasons, from 2006 to 2012, she served as the presenter of the SABC1 music dance show, Jika Majika.
In the same year she left the music dance show, the singer and actress became one of the seven choirmasters for the Mzansi Magic reality competition, Clash of the Choirs South Africa. Other gigs she went on to hold after that include being the host of the Mzansi Magic/Mzansi Wethu game show Nguwe Na?, a guest presenter at the 6th annual Crown Gospel Music Awards in 2013, and appearing in the e.tv soap opera Rhythm City as the character Bongi.
See Also: Top 10 Richest African Artists: Black Coffee And Masekela Lead The Pack
Details of her Child, Boyfriend and Baby Father
Rumors began swirling around in late 2017 that Thembi Seete was pregnant. Speaking in an interview when asked if she would confirm or deny the rumors, Thembi said that in her culture, information about an unborn baby is not shared. She went on to add that it is her dream to have a child and when the time is right, everybody would get to know about it.
Ms. Seete went on to welcome a son sometime in mid-2018. Other than her confirming her son's arrival to fans via an Instagram post on Mother's Day in 2018, not much else was known about him. She would however later go ahead to confirm that her son's name is Dakalo, which means happiness in tshiVenda. Regarding who the child's father is, the singer has opted to keep mum and not talk about it. She admitted to Sowetan Live that she is in a relationship with the said mysterious man and would go to lengths to keep his identity a secret. Rumors online, however, suggest that the said mystery man in her life is businessman Collen Mashawana.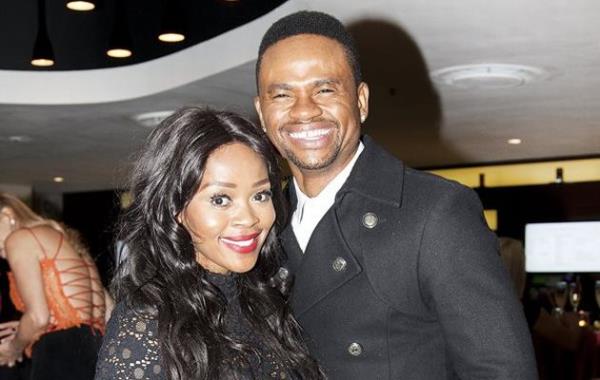 One reason why Thembi Seete might be choosing to keep her boyfriend's identity a secret is because of the previous high profile relationship she was in. She was previously engaged to singer Bobo Seritsane, who she was in a relationship with for about ten years.
Like her, Bobo is a household name in South Africa. The Mapetla-born singer is a member of the all male-pop band Denim. He began his journey to stardom at a young age when he featured in the 1993 Leon Schuster film There's a Zulu on My Stoep. He has since then moved his career to different heights, performing in stadiums and arenas across the world in front of thousands of people.
The pair officially got engaged in 2012. According to reports, Bobo had wanted to settle down with the singer immediately after their engagement but Thembi was scared. Things continued going smoothly between the two until October 2017 when they decided to call it quits.