Cyril Ramaphosa is a South African politician, activist, renowned businessman, and President of the Republic of South Africa. Ramaphosa became South Africa's fifth President on February 15, 2018, following the resignation of his predecessor Jacob Zuma and a subsequent vote of the National Assembly. By May 2019, he was elected into his first full term as president.
The majority of the people know him for obvious reasons, which are politics and businesses. But there are other facts which are unknown to many, especially during his early life. In fact, Ramaphosa is his father's name, his real name is Cyril Matemala.
Early Life of Cyril Ramaphosa in a time of Apartheid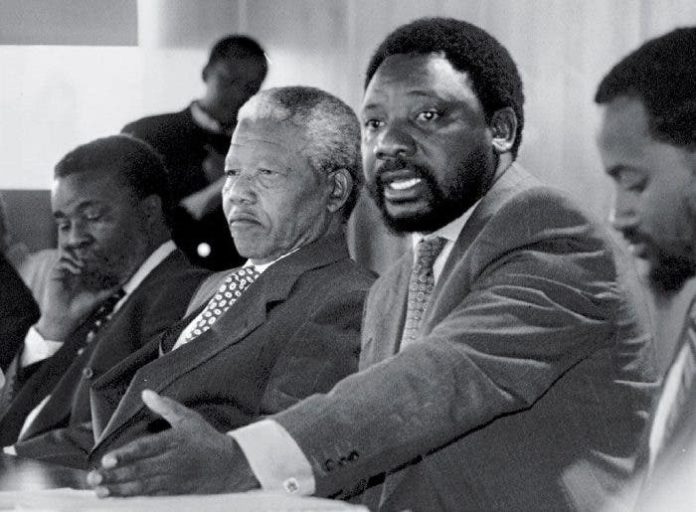 Ramaphosa was born in Soweto, Johannesburg on November 17, 1952, to a retired policeman, Samuel Ramaphosa and Erdmuth. Ramaphosa is the second of three children born into a Christian family. He attended Mphaphuli High School in Sibasa, Limpopo, where he was elected head of the Student Christian Movement.
While in school, Ramaphosa was active both in his academics and political activities. His activism at school was in contrast with his father's job as one of those helping the apartheid regime to implement their laws and orders which were meant to humiliate Africans. At the University of the North (Turfloop) where he studied law, Cyril Ramaphosa was always involved in student politics, in 1974, he became chairman of black consciousness organizations, these were SASO (the South African Student's Organization) and the SCM (Student Christian Movement). Steve Biko was his key influencer at that time just like his peers. He served on many committees of BPC (the Black People's Convention) in the year 1974.
Following his stance against the apartheid government, Ramaphosa had to spend some time in Prison. While as a student in 1974, he was detained for 11 months in Pretoria Central Prison. Two years after, he was detained for another six months in the John Vorster Square detention centre Johannesburg. This, in so many ways, affected his career as he was only able to complete his degree by correspondence through the University of South Africa in 1981 after nine years.
After completing his degree in law, he left legal practice and joined an independent trade union CUSA as a legal adviser to fight for his people.
Political Career
Ramaphosa was elected general secretary of NUM (National Union of Mineworkers) in South Africa in 1982, at the age of thirty. He became prominent in extra-parliamentary politics at his thirties through his hard work in NUM and the COSATU (Congress of South African Trade Unions).
In 1982, Ramaphosa was made the first detail to allow change of policy in the mining sector. This happened when the Chamber of Mines together with the South African Government allow black Africans who were working in the mine to join the unions so as to transform labour relations in the South African mining sector.
Before, union rights were denied to African origin mineworkers. The workers were lowly paid, exploited, and lived in extremely poor conditions. To change the policy, a number of unions prompted and organised the country's over 650,000 black mineworkers. The CUSA has to detail Ramaphosa so as how to undertake that task, and in the middle of the same year, NUM (the National Union of Mineworkers) was born.
By 1985, he had joined the newly formed Congress of South African Trade Union (COSATU) and was among the union's delegation which met the African National Congress (ANC) in Lusaka, Zambia.
Ramaphosa was also the first Secretary-General of the National Union of Workers which became the fastest-growing union in the world. After its formation, Cyril became the first secretary-general of the union. As the first general secretary, Ramaphosa embarked on organizing public activities and collective bargaining. Under his leadership, the NUM grew rapidly by learning from past mistakes.
Within 5 years that union had a membership of more than 350,000 workers, and that made it the fastest-growing union not only in South Africa but also in the whole world. It also became South Africa's largest and most powerful union. The union focused on wages and good working conditions as well as jobs that were reserved for whites only for many years. The union won some victories in many courts, giving them even more bargaining power.
Following his influence in South Africa and his role as the leader of the Union of Workers, Cyril Ramaphosa had led a number of strike actions and movements in the country. A good example is the 3-weeks working strike which was the biggest and longest strike in the mining industry in 1987. This strike action which Ramaphosa along with the NUM president James Motlatsi organised came after the breakdown of talks about wages in that year.
The Union, however, suffered much loss as over 40,000 workers were fired afterwards and life became much more difficult for officials and organisers.
Another strike action held under Ramaphosa's watch was the August 2012 unprotected strike at Lomnin- a company that Ramaphosa was a non-executive board member. The strike later climaxed with the Marikana Massacre that left 34 mineworkers dead at the hands of the police.
Ramaphosa's prominence and public stature grew even higher when he officially joined the African National Congress and was elected secretary-general of the party in 1991. He was one of the key architects of the country's constitutional democracy.
When Nelson Mandela was released from prison in 1990 and was due to make his first-ever public speech in thirty years from City Hall in Cape Town, Cyril Ramaphosa introduced this veteran politician to the people. Ramaphosa was chosen as secretary-general of ANC. This was the second position, next to president Mandela. He was elected as a member of the parliament in 1994 and by December 18, 2012,  he was elected as the Deputy President of the ANC with 3,018 votes.
On September 18, 2017,  Cyril was elected President of ruling ANC after winning a close race against Nkosazana Dlamini-Zuma, Jacob Zuma's ex-wife. On February 15, 2018, he was declared South Africa's President.
Ramaphosa's Three Wives and 5 Children- Meet South Africa's First Family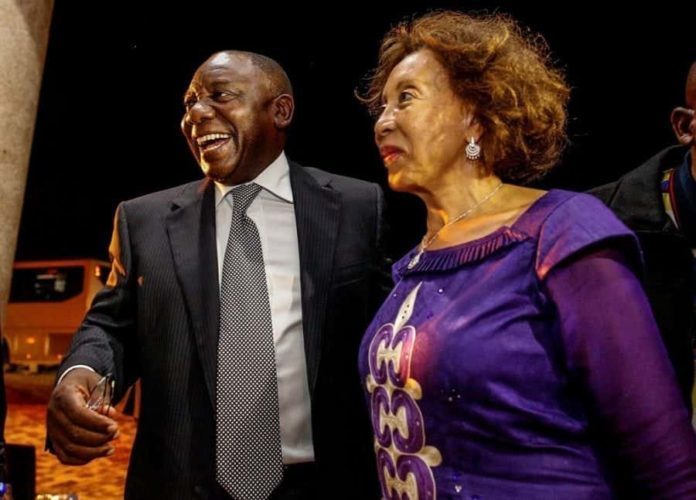 Known as the "buffalo" many close friends and family members, Cyril has been married trice. His first marriage was to Hope Ramaphosa, but the union ended in divorce before he married Nomazizi Mtshotshisa and after the marriage ended in a similar fashion, he married Dr. Tshepo Motsepe.
Dr. Tshepo Motsepe
Married Cyril Ramaphosa in 1996
The third wife of President Cyril and the first lady of South Africa is Motsepe. She was born in Soweto on 17 June 1953 and was brought up alongside her siblings, Bridgette Motsepe Radebe who is a businesswoman, and mining billionaire Patrice Motsepe. Dr. Tshepo Motsepe. She went to the University of KwaZulu-Natal from where she became a medical doctor and then she went to Harvard School of Public Health where she obtained a Masters in Public Health.
Ramaphosa got married to Motsepe in 1996 after his second marriage came to an end. Their marriage has not only lasted many years, but they also have three children; a son Tumelo and two daughters, Keneilwe (Kiki) and Mashudu.
Nomazizi Mtshotshisa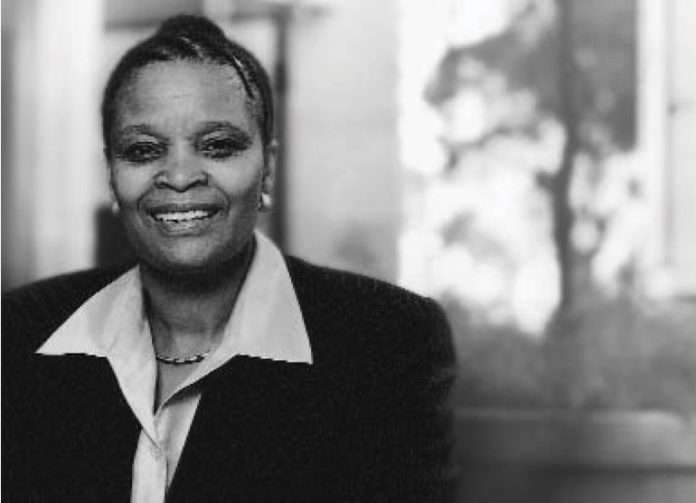 Married Cyril Ramaphosa from 1991 to 1993 (divorced)
Nomazizi was a businesswoman and first African female chairperson of the New York Stock Exchange-listed Telkom. She was born in 1944 in East London in the Eastern Cape to the family of Nyameka Mtshotshisa and Mbangeli Osca Mtshotshisa. She was raised in Healdtown where she had her early education before later proceeding to the University of South Africa (Unisa) where she graduated with a Bachelor of Nursing Science degree.
During the struggle against apartheid, Mtshotshisa travelled to neighbouring countries in the region to gain support and resources for the funds in her capacity as Director of the National Association of Democratic Lawyers (NADEL). She was also provided legal support for political prisoners.
She got married to Ramaphosa in 1991 but the union came to an end only two years later in 1993. The union was blessed with a daughter, Tulisa Ramaphosa. She was still Chairman of Telkom's Board when she died on 22 February 2008.
Hope Ramaphosa
Married Cyril Ramaphosa from 1978–1989 (divorced)
The first woman Ramaphosa got married to is Hope Ramaphosa. The two got married in 1978 but by 1989, the marriage had already ended. Unlike his other wives, not so much is known about Hope as she prefers to always keep her life away from public eyes. In 2017, she was forced to make a statement after there were some allegations against her former husband that he suffered her to domestic abuse during their time together. According to her, the then-vice president was a gentleman who would never lift his hand against a woman.  She said all the allegations were only meant to stop him from becoming president.
I was married to Cyril, I knew him for a very long time before we got married. He is not a violent person- Hope Ramaphosa. I don't know why Julius Malema spreads false rumors. Cyril Ramaphosa has never laid a hand on a woman. Rip to Nomazizi. pic.twitter.com/a1z5MgKooE

— 👑 King (@Safricansfirst) February 18, 2020
Although their union did not last a lifetime, it still managed to produce a son, Andile Ramaphosa.
Ramaphosa's five children
1. Andile Ramaphosa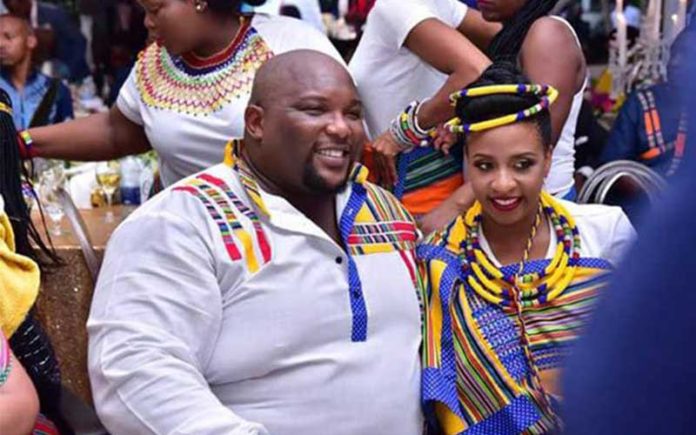 The oldest of the president's children is Andile Ramaphosa, who as stated, was birthed to him by his first wife. He was born in 1981 but there is no much information as regards his childhood. He is the most popular of the president's kids.
A graduate of the University of Cape Town where he studied accounting and Statistics and a Masters holder from the Fudan University as well as Hong Kong University of Science and Technology and the NYU Stern School of Business, his name was mentioned in the Bosasa (now African Global Operations) scandal. He was alleged to have received R2million through his company, Blue Crane Capital. Andile claimed he was taken advantage of in the deal because he was naive.
In 2018, Andile Ramaphosa got married to a Ugandan beauty, Bridget Birungi whom he met in 2008. Bridget is the daughter of the former Ugandan Prime Minister Amama Mbabazi.
2. Tulisa Ramaphosa
Tulisa is the president's only child with Nomazizi Mtshotshisa. Her date of birth is not known, just as most other information about her as she maintains a very low profile.
3. Tumelo Ramaphosa
Just like Andile, Tumelo does not have a problem being in the eyes of the public. He is active on social media and has become a sensation among his followers. He is birthed to the president by his third wife.
While his personal life has not been revealed, it is known that business-wise, he is the brain behind StudEx Wildlife, a Cryptocurrency engineered trading platform that seeks to care for the investment needs of farmers and wildlife conservation.
4. Kiki and Mashudu Ramaphosa
The last two children of Cyril Ramaphosa are Keneilwe who has come to be known as Kiki and Mashudu, both born to him by his third wife and the First lady of South Africa, Tshepo Motsepe. The two sisters have followed in the footsteps of their older sister by maintaining a very quiet lifestyle. They do not reveal much about themselves on social media.
Cyril Ramaphosa Is One of The Richest South Africans
Aside from being a political juggernaut, Cyril Ramaphosa is a strong force among business individuals in South Africa having a strong influence on the country's economy, thanks to his business activities.
Forbes in 2015 mentioned him as the 12th richest man in South Africa with a net worth of $450 million or R5.2 billion. By 2020, his fortune had grown to a massive R6.4 billion, although he is now the 17th richest man in the Southern African country. As stated, he makes his money from his many businesses and investments. He serves as a member of the Unilever Africa Advisory Council as well as the Coca-Cola Company International Advisory Board.
In addition to that, thanks to his political status as the President of SA, his net worth is bound to keep increasing significantly as he is said to be earning a salary of over  R3 million a year, R700 000 more a year than former President Jacob Zuma did.
In addition to his huge earnings, Ramaphosa has properties worth millions. He is said to have a house in Fresnaye, one of Cape Town's most affluent suburbs, situated between Signal Hill and Sea Point. In his declaration of interests for 2016/17 to Parliament he disclosed that he owns 32 properties – mostly townhouses in Johannesburg. He also declared two flats in Cape Town. He is listed as a beneficiary and trustee of the Tshivhase Trust.