Nomazizi Mtshotshisa, the late ex-wife of Cyril Ramaphosa, the president of South Africa, lived an exemplary life and became a role model to many South African women before her death. She married and divorced Cyril Ramaphosa before he became president. Nomazizi was a very industrious woman who added value to the lives of many. After her death, some of those she worked with had only good things to say about her. Although her marriage with Ramaphosa did not last long, it didn't stop her from building her career and adding value to society. She was a typical example of someone you would call a 'strong woman.'
Quick Summary of Nomazizi Mtshotshisa's Profile
Name: Nomazizi Mtshotshisa
Born: March 30, 1944
Died: February 22, 2008; aged: 63
Occupation before death: Chairman of Telkom Board
Spouse: President Cyril Ramaphosa (m. 1991; div. 1993)
Child: One (a daughter)
Nomazizi Mtshotshisa Was An Icon Of Good Female Leadership
A lot more is known about Nomazizi Mtshotshisa's career and attainments than her personal life. The ex-wife of South Africa's president, Cyril Ramaphosa, was born on March 30, 1944, in Duncan Village, East London, Eastern Cape, into the family of Nyameka and Mbangeli Mtshotshisa. She had her primary education at Healdtown in Eastern Cape and went on to study Nursing Science at the University of South Africa (UNISA).
Nomazizi Mtshotshisa is one of the South African women who went all out to see that racial segregation in South Africa came to an end. She traveled to Harare (in Zimbabwe) to mobilize external support to fight against apartheid. She was a legal assistant before she was appointed as Director of the National Association of Democratic Lawyers. Mtshotshisa also traveled around South Africa as Director of the National Association of Democratic Lawyers (NADEL) to ensure that political prisoners like Nelson Mandela had all necessary legal support during their trial.
The end of racial segregation in South Africa in 1994, which was also the beginning of the democratic dispensation, wasn't just an avenue for black men to rise to high political positions with authority. It also gave an equal opportunity to women who had a passion for humanity and politics to rise as high as they could. And Nomazizi took advantage of this opportunity to add value to society and create a solid mark in the business sector – a task she carried out well, breaking barriers and setting standards for other women who today look unto her strides as the attempt to make theirs.
Her Marriage To Cyril Ramaphosa was Short-Lived, Even Though They Had A Daughter
Late Mtshotshisa was once married to South African activist and current president, Cyril Ramaphosa. They got married in 1991, and she was his second wife after his divorce from his first wife, Hope Ramaphosa, in 1989. They were married for barely two years as they got divorced in 1993. There are no records that describe how they met; however, their shared interest to end the apartheid government in South Africa could be a pointer to the beginning of their romantic life.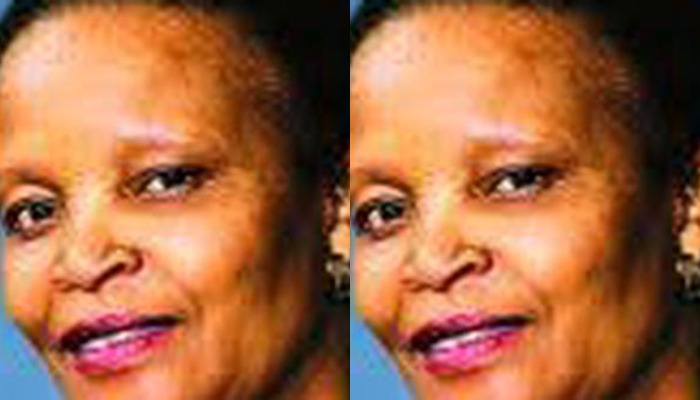 Although Nomazizi Mtshotshisa and Cyril Ramaphosa were not married for long, they had a daughter named Tulisa. However, the only known detail about their daughter is her name and her parent's name, as she prefers to live a private life away from the media.
Cyril Ramaphosa Was Accused of Physically Abusing Nomazizi
At the time of their divorce, no reason was given for their decision to end their young marriage. However, a revelation by the South Africa opposition party leader, Economic Freedom Fighters (EFF), Julius Malema, in 2020 resurrected the conversation as to why they got divorced in the first instance. Even though they were married and divorced long before Ramaphosa became president of South Africa, during a National Assembly sitting on February 18, 2020, to debate President Cyril Ramaphosa's State of the Nation's Address, EFF leader, Julius Malema suggested that President Ramaphosa physically abused his late wife, Nomazizi Mtshotshisa.
It began after Julius Malema was accused of physically abusing his own wife by ANC MP Boy Mamabolo. When asked to respond to the allegations, Malema denied ever laying his hands to hurt his wife or any woman for that matter and demanded that Mamabolo take back his words and apologize. He, however, turned the table quickly and accused the president, Cyril Ramaphosa, of physically abusing his late ex-wife, Nomazizi Mtshotshisa. He claimed that former president Jacob Zuma knew about the situation as the late businesswoman would always complain.
Two days after, President Ramaphosa apologized to the EFF leader for the accusation by Mamabolo, which he said was uncalled for. Following his apologies, Malema also apologized to the president and his family. Despite the public debate, no one knows whether or not this accusation against Ramaphosa is true or false as Nomazizi Mtshotshisa is not alive to confirm or deny it.
However, it is worthy of note that Mtshotshisa is not the only wife Cyril Ramaphosa has been accused of abusing. In 2017, while he was still vice president, he was accused of abusing his first wife and ex-wife, Hope Ramaphosa, who he got married to in 1978 and divorced in 1989 – while they were married. Hope Ramaphosa denied the accusations against her ex-husband, saying it was just a plot to harm his political career.
Nomazizi Mtshotshisa Had A Successful Career And Wasn't Known To Be In Another Relationship After Their Divorce
Although Cyril Ramaphosa moved on and got married after divorcing Nomazizi, it was not the case for the Nomazizi. Ramaphosa got married to Dr. Tshepo Motsepe, sister of South Africa billionaire, Patrice Motsepe in 1996, and they are still married to date. Dr. Tshepo is currently South Africa's first lady. After the divorce, Nomazizi Mtshotshisa focused on her career as a businesswoman.
She went on to chair eTV, a free-to-air television station. In 2002, she became the chairman of Telkom South Africa, a telecommunications giant, and as a leader, she contributed immensely to the company's growth. She took advantage of innovative technological inventions to also improve the company.
Her time as a leader in Telkom was challenging, just when Telkom's exclusivity in fixed-line provision came to an end but being the smart woman she was, she was able to handle the company and fostered growth. Nomazizi was also the first African female Chairperson of the New York Stock Exchange-listed Telkom.
A Look At Companies Nomazizi Mtshotshisa worked with or Headed
Her exploits with Telkom South Africa may be more pronounced, but that was not the only company or business the late ex-wife of Cyril Ramaphosa sat on the board. The list is a lengthy one, and they include the following:
Companies she served as chairman until her death:
Telkom South Africa Ltd. (August 2002–February 2008)
Maweng Resources Ltd.
Khumama Resources
Companies she served as a board member until her death:
Mvelaphanda Resources Ltd. (June 2004–February 2008)
Grindrod Ltd. (January 2004–February 2008)
Majweng Resources Ltd.
SA Black Women Investment Holdings
Links Capital Ltd.
Beslin Sithunzi Workwear Ltd.
Gem Logistics
Eco-Electrica Ltd.
Arch Equity Ltd.
Companies she previously served as either chairman or board member:
eTV – Chairman
Soekor – Board Member
Mossgas – Board Member
Union Alliance Media Ltd. – Board Member
Industrial Development Corp. – Board Member
Nomazizi Mtshotshisa Died in February 2008
Sadly, South Africa's female icon, Nomazizi Mtshotshisa, died in a Johannesburg hospital on February 22, 2008, after a long illness. As of the time of her death, she was still the Chairman of Telkom's board. Nomazizi will always be remembered as a woman whose character, loyalty, passion, and zeal are worth emulating.
She may have died many years ago, but her achievements are still remembered, and the people of South Africa will forever be grateful to her for her role in the attainment of the freedom the country enjoys today. Africa absolutely needs more women like Nomazizi Mtshotshisa who know what they want and can fight for a good course.