South Africa is that place you can go for anything; business, pleasure, cultural and historic exploration, or even honeymoon.
The country has almost everything for almost everyone. For couples, either just seeking for vacation or on honeymoon, South Africa has more to give, than one can ever ask.
Here are the 10 best places for lovers in South Africa:
Thanda, KZN
Kapama Karula,  Hoedspruit
Flycatcher Castle, Graskop
Cleopatra Mountain Farmhouse KZN
Marataba, Waterberg
Woodall Country House & Spa, Addo
Kagga Kamma, Western Cape
Jock Safari Lodge, Kruger Park
The Oyster Box Umhlanga, KZN
Tintswalo, Mpumalanga
Thanda, KZN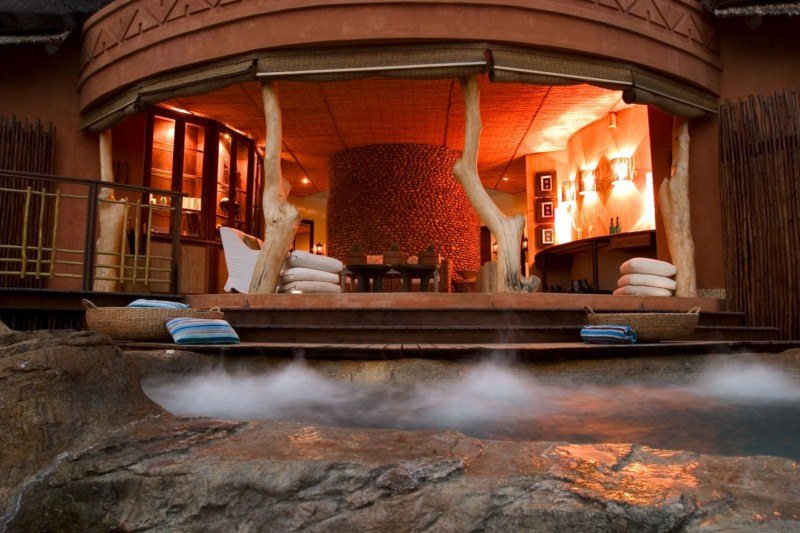 Located in KwaZulu-Natal, Thanda Private Game Reserve has a romantic lodge that is just exactly what lovers need. In fact, the lodge (Thanda) is named after love in Zulu.
The lodge has 9 individual, private suites that overlook the surrounding game reserve. It also has a spa and rim flow pool with outstanding cuisine that is served by candlelight. Another great thing is the adventure it provides when you take the Safari.
Kapama Karula,  Hoedspruit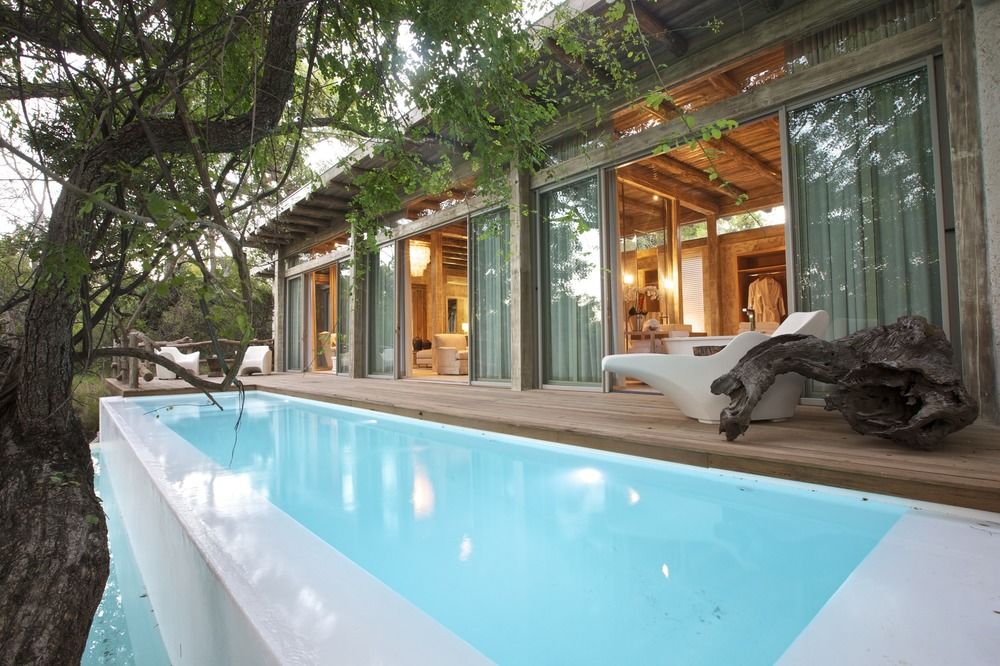 The Kapama Karula sleeps at the banks of the perennial Klaserie River. The lodge means a "place of peace", and you can add love.
It is a 5-star ultra-luxurious and prestigious lodge which is perfect for lovers because of its calmness and flamboyant safari accommodation. It has wraparound views of the African bush stressing the tranquillity that exists in the exclusive safari lodge.
The lodge has a lounge, a bar and accommodation for the family as well as a spa and fitness centre.
Flycatcher Castle, Graskop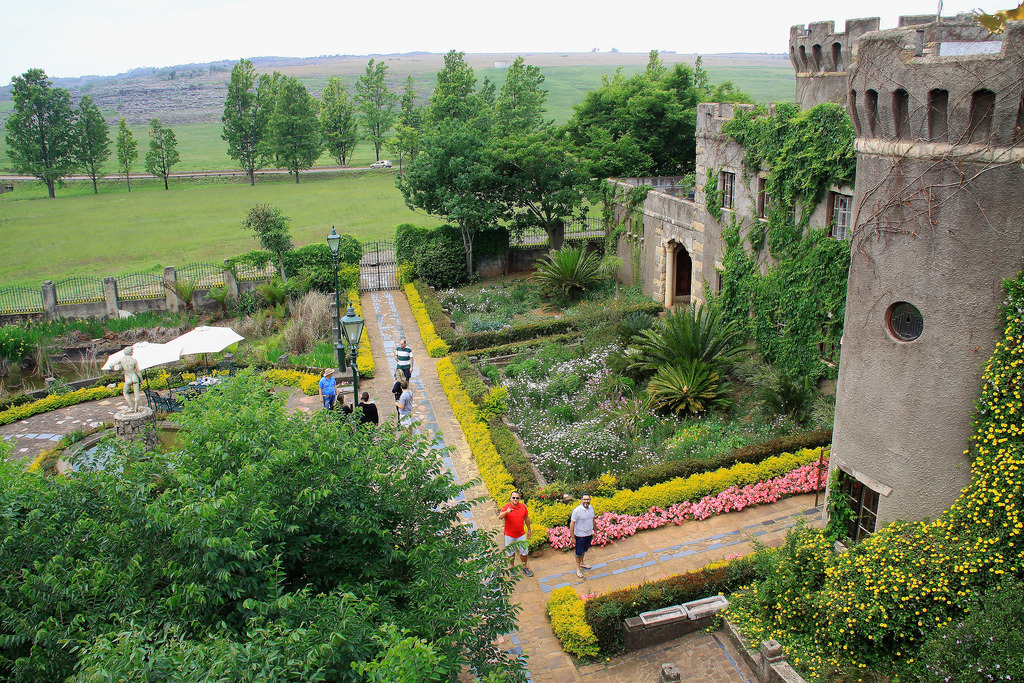 Among the best places for lovers in South Africa is the Flycatcher Castle, Graskop. What the Castle boasts of are its beauty and comfort. It has breathtaking views and nearby attractions such as the Kruger National Park, God's Window and the Three Rondawels.
It has great accommodation which includes Ruby Royal and 5 individually decorated suites named after classical composers. There is also a restaurant that is both romantic and intimate with candlelight and personal service.
Cleopatra Mountain Farmhouse, KZN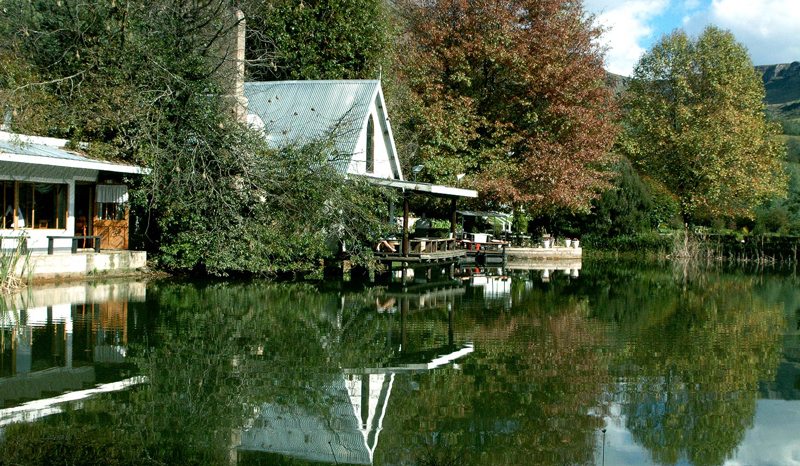 This is one of the most known Romantic getaways in South Africa, one of the best across the globe. Situated in the heart of the KwaZulu-Natal Drakensberg, this lodge is luxurious in both food and accommodation.
Here you get to enjoy activities such as swimming, mountain hike and scenic walks. You also get to enjoy horse riding and a flight on a helicopter to have a view over the Little Berg to Giants Castle.
If you enjoy the place so much, you may as well decide to have your private wedding or return for a small and elegant one. Cleopatra Mountain Farmhouse is fast becoming renowned for the great weddings it hosts.
Marataba, Waterberg
The Marataba Safari lodge blends itself into nature and stands rich, bold, organic and patently magnificent. For a very long time, both lovers and families have made the place some sort of home.
Situated in a mosquito-free area, it has 5 luxurious Eco-Suites, an open plan lounge and a dining area as well as a full range of dietary preferences. To replace electricity, there is very little solar power, which again ensures that it is mostly natural.
You will as well get to enjoy walks and other interesting activities.
See Also: Planning Your South African Holiday? Here's How To Do It Right
Woodall Country House & Spa, Addo
On the doorstep of the Addo Elephant National Park is where you will find the Woodall Country House & Spa, relaxing away on a peaceful citrus farm.
Why this is a cute place for lovers and those on honeymoon is that apart from beauty and natural touch, it has good food and wine, a nice spa, and that distant seclusion that lets you forget the outside world.
It promises a world-class experience with its award-winning luxurious accommodation which caters for a wide range of needs.
Kagga Kamma, Western Cape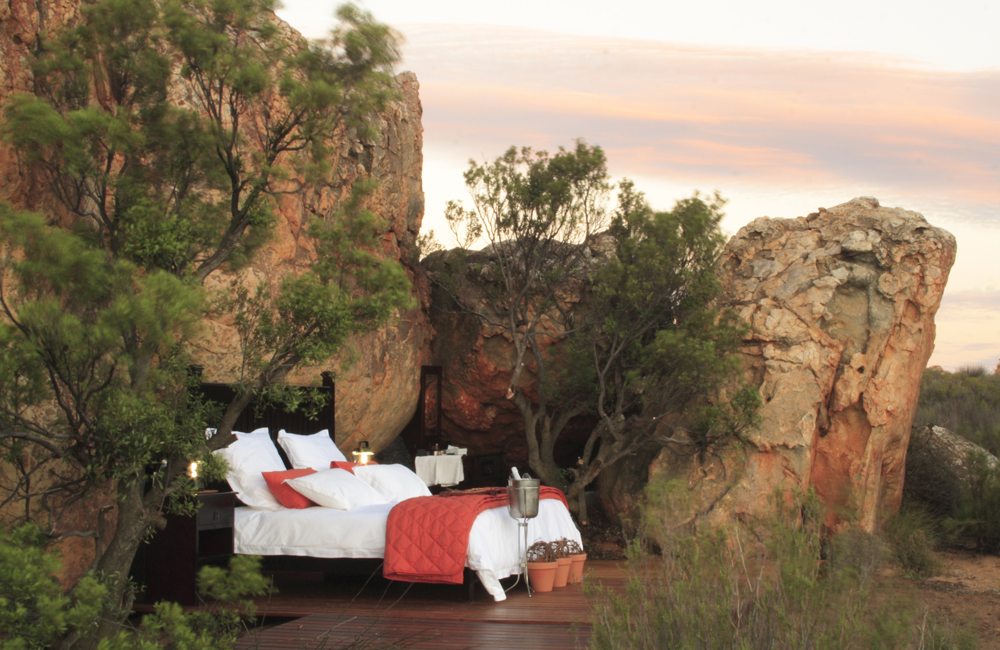 The Kagga Kamma is nestled in the scenic Cederberg Mountains. The romance begins here with the natural environment which is enveloped in a natural bush and rocky area.
For accommodation, the lodge provides a natural Open Air Room away from the main lodge if you may decide for a private vacation or honeymoon. You also get to enjoy extra things like outdoor shower, natural rock pool, and other interest things.
Jock Safari Lodge, Kruger Park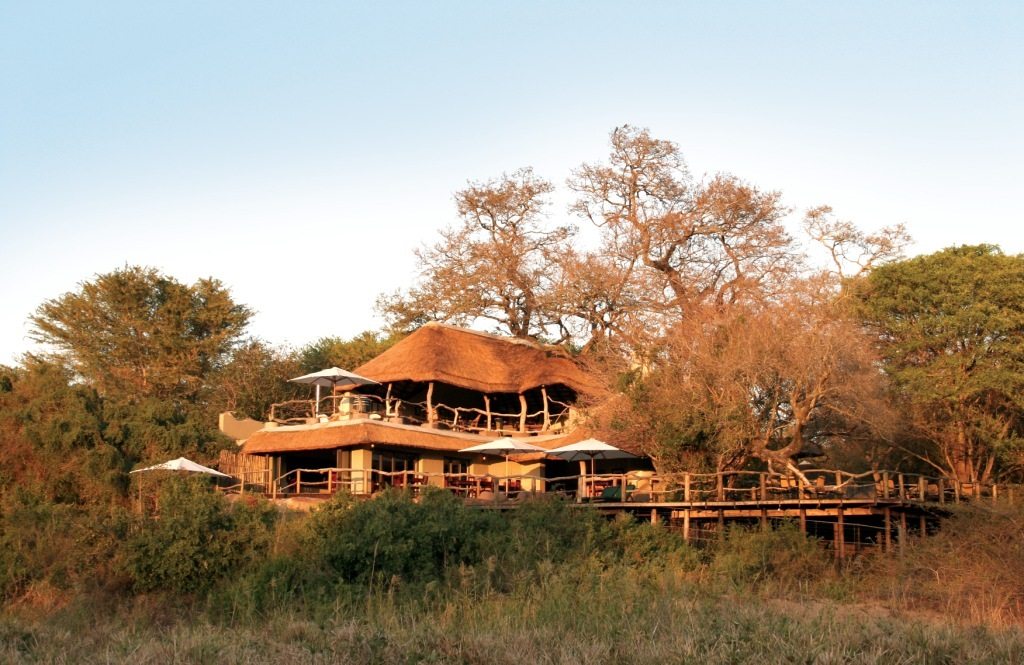 In the very famous Kruger National Park is another great place for lovers; the Jock Safari Lodge. The lodge is not only one of the first privately owned camp in the park, it is one of the best.
Its unexaggerated romantic feeling is enhanced by the cool aura of the place, with luxury suites set along the rivers. Also, the thatched suites are designed with rich taste and comfort, and a feeling of distant times past.
What makes it even great is how easy it is for you to explore the park, which is in itself a great experience.
The Oyster Box Umhlanga, KZN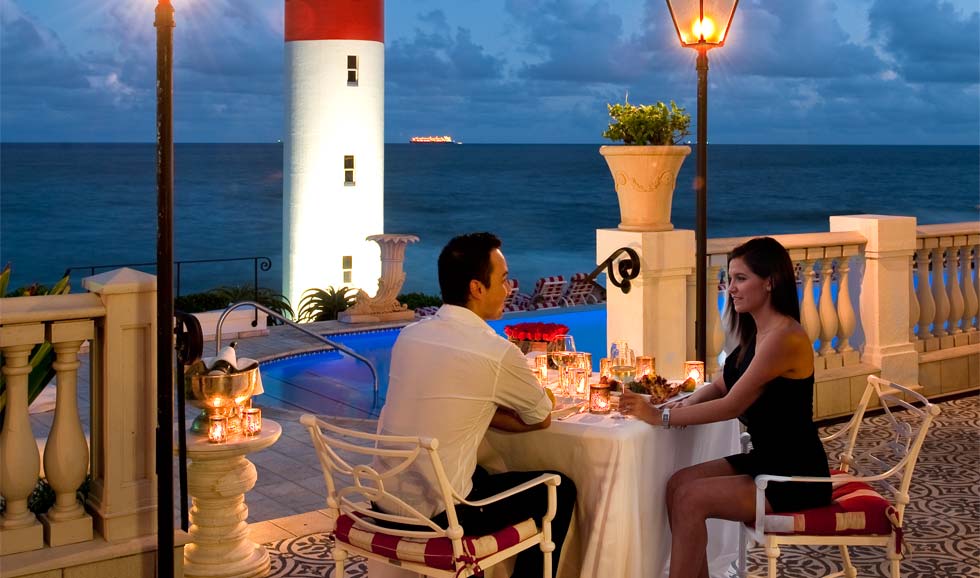 The Oyster Box has been voted the best hotel in South Africa and one of the best in Africa. It has its eyes set on the Indian Ocean, the iconic lighthouse and does not lose in charm and elegance.
There are 86 rooms and suites including the Presidential Suite, a 24-Seater cinema with complimentary treats, and an award-winning Spa featuring Turkish Hammam. What the Oyster Box stresses above all, is providing comfort and an unforgettable experience.
What makes this place ideal for lovers is the fact that apart from its beauty and romantic touch, it has excellent services for couples.
Tintswalo, Mpumalanga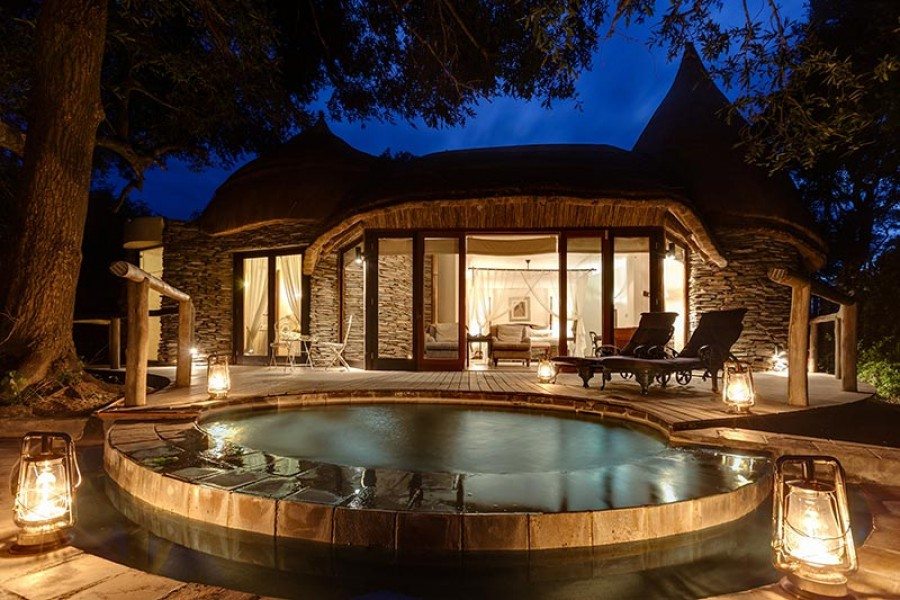 This exclusive 5-star safari lodge which shares an unfenced boundary with the Kruger National Park has gained so much recognition as a place for lovers and honeymoon.
It has great luxurious suites which are decorated with a subtle beauty that seems to stretch back to the 19th century. The accommodation has private decks and a plunge pool that gives a nice look over the interesting combination of wildlife congregating at the waterhole not far away.
The lodge is situated a short drive from the nearest local airport in Hoedspruit and is a six-hour drive/shuttle from Johannesburg.