Julius Malema is a South African politician, activist, and leader of Economic Freedom Fighters (EFF) of which he was a founding member, famous for his intensely outspoken nature and inspiring oratory.
The name of Julius Malema has become one of the most famous in South Africa and even outside, being spoken of at the same level as some of the country's anti-apartheid heroes. Although he carries controversy wherever he goes, the expelled former leader of ANC Youth wing has not become any less popular. In fact, most people, including the current ANC and South Africa President Jacob Zuma have publicly hinted that the political firebrand could one day become a leader of the multicolored country. Below are ten facts you probably never knew about Julius Malema.
See Also: 10 Lesser Known Facts about Grace Mugagbe
He Hails from Pedi Political Dynasty:
Mr. Malemna hails from a cultural group known as the Pedi people. The term refers to the various groupings that speak various dialects of Sotho in its broadest sense. However, it also narrowly describes a political dynasty known as Maroteng, established in the eighteenth century. The dynasty began its downfall in 1879 after the British invaded the larger Transvaal area which was their main territory.

He Joined ANC at 9 Years:
The firebrand began his political activities at a very tender age of nine years in Seshego, Transvaal Province. That was way back around 1990. The ANC was using every means to fight the apartheid National Party and he was among those who were recruited into the Masupatsela to remove posters.
See Also: 12 Things You've Never Heard About Joyce Banda of Malawi
He is the Son of a Single Parent:
The struggles of his mother might have had an impact on the political inclination that Julius Malema took in ANC. He is the son of a single parent who earned her living as a domestic worker. Despite being disadvantaged in this way, he is one of the youngest national political figures the world has ever known.
He has Led ANC Wings Since his Student Years:
Julius Malema is a name that is synonymous with political leadership right from the grassroots. From the time he joined the party, he has been elected as chair of the student's wing in Seshego, went on to lead the regional branch, the Limpopo Province chairmanship, before finally rising to the presidency of the Congress of South African Students in 2001.
Campaigns at Hospitals and Schools
Malema is seen as one person who is ready to do anything to achieve a goal. In 2009, while campaigning for the ANC, he visited hospitals in Port Elizabeth urging patients to vote for the party. He even went further to campaign in schools and ignored criticism from other party leaders. Three years later, he was expelled from the party.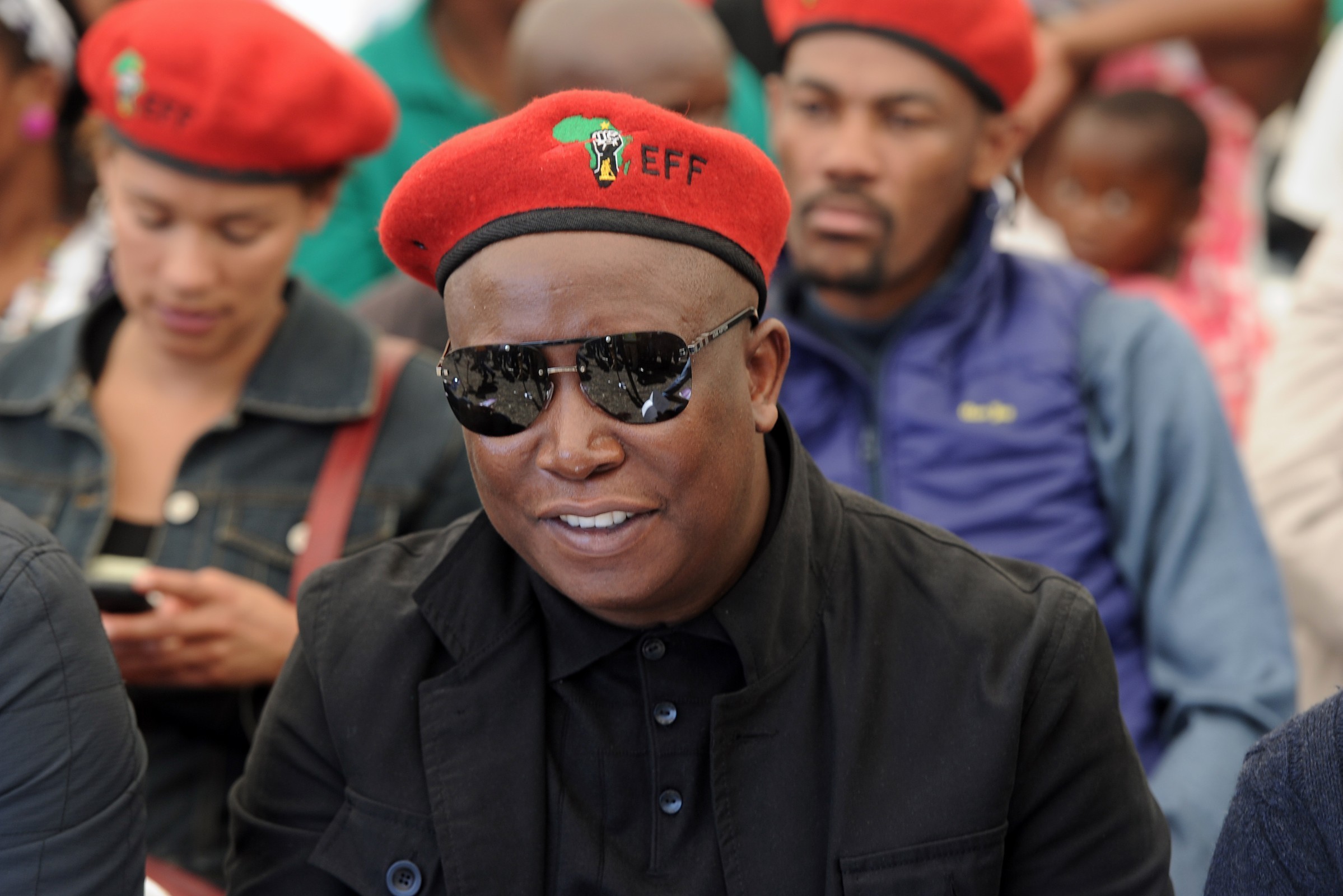 He is Against Capitalism:
Mr. Malema draws much of his support from the underprivileged South African youth population. He claims that privatization is the main cause of people lacking jobs and only a few individuals owning the wealth that should have been evenly distributed to the people. He is the biggest proponent of the nationalization of South Africa's mines.
See Also: 12 Lesser Known Facts About Steve Biko
He has Once Apologised for Racists Comments:
When Julius Malema was accused of corruption following his call for the nationalization of mines, he responded by singing an anti-boer song which was popular during the anti-apartheid era. He also attacked his former friend President Zuma for failing South Africans and went ahead to endorse President Mugabe's indigenization policies in Zimbabwe among other actions that found no favor with ANC stalwarts. During a disciplinary hearing, he is said to have apologized. Among the requirements were that Malema would enroll for anger management classes. Although he accepted the punishment, it is not known whether he ever attended the classes.
He is a Proponent of African Domination of the World:
Julius Malema believes that Africans can fight for their place and even dominate the world only if they got more children to boost their numbers. He believes that although there are great ideas in the minds of a few Africans, those ideas can only be sustained through a larger population in order to ferment and a revolution.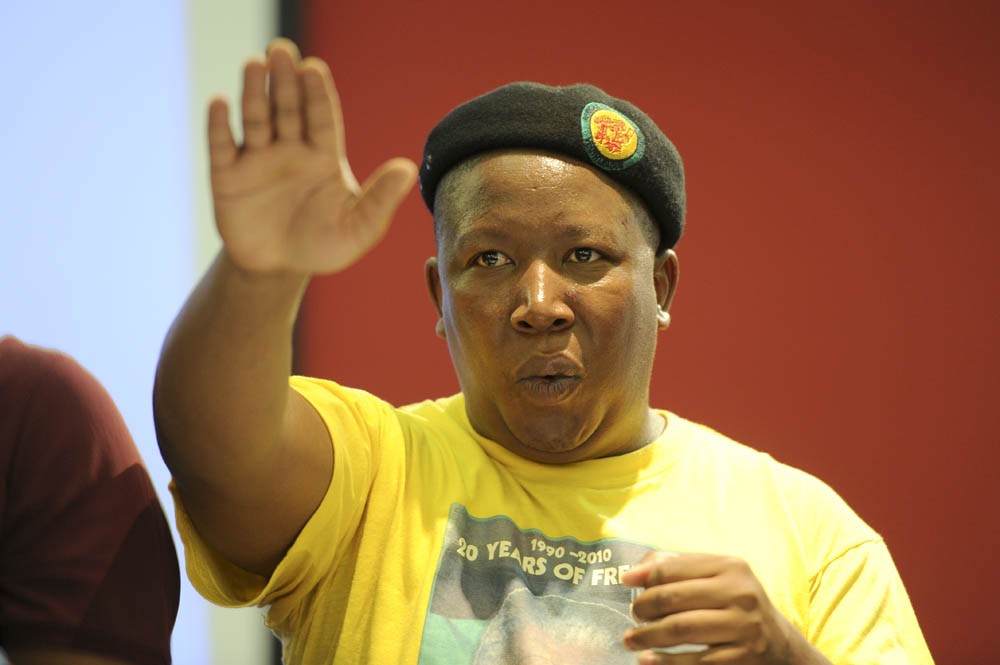 He is Still the Political Heavyweight in Seshego:
The world could reckon that Julius Malema's political career has flickered, but people in his home area of Seshego and the greater Limpopo Province still find it hard to get contracts or do business without the blessings of the fiery youth leader. He still has a strong grasp on county governments despite being thrown out of ANC and charged with several counts of financial impropriety.
He Welcomed Whites to Fund his Party
Given his opposition to white domination and occupation of large tracts of land and mining areas in South Africa, no one would have expected Malema to invite whites to fund his new Economic Freedom Fighters party. However, he has his conditions that any white who wants to provide funding must agree to the tenets of the movement which include equal sharing of land.