Cyril Ramaphosa is a South African politician who is best known as the fifth democratically elected president of South Africa. Additionally, he is a businessman, former trade union leader and anti-apartheid activist.
With there being concrete evidence of success in whatever he has had his hands in, it was a no brainer that South Africans opted to elect Cyril Ramaphosa as the country's fifth president. It has even been said that the smart, silver-tongued, and passionate politician was Nelson Mandela's choice to become South African president many years ago.
Ramaphosa has since gotten the opportunity to serve his people and going by media reports, the rising stock market, government bonds increasing in strength, and the rand reaching its firmest since early 2015 the day after he assumed the presidency, the country looks to be heading back to its glory days. So much has since been written and said about the SA leader but there are a few things about him that may come as a surprise to you.
1. Cyril Ramaphosa's Father was a Policeman
Cyril Ramaphosa, who was born on 17 November 1952 in Soweto, Johannesburg, is the son of Erdmuth and Samuel Ramaphosa. His father Samuel was a retired policeman who had worked for the apartheid South African government at the time when it was intensifying its policy of racial segregation.
His Venda parents raised him alongside his two siblings in Soweto, a township created in the 1930s when the White government of the country started separating Blacks from Whites. As a result, anti-apartheid activities originated in townships like these ones across South Africa, and most black children growing up at the time where involved in such activities.
2. He was Detained in Solitary Confinement for Eleven Months for His Involvement in Student Politics
Ramaphosa first attended Tshilidzi Primary School and then Sekano-Ntoane High School. He ended up matriculating from Mphaphuli High School in Sibasa, Venda, what is modern-day Limpopo, in 1971. While at Mphaphuli, he was elected head of the Student Christian Movement.
Cyril subsequently enrolled to study law at the University of the North (Turfloop) in Limpopo Province. At university, he became involved in student politics by joining both the South African Students Organisation (SASO) and the Black People's Convention (BPC). His activities with these groups led to his arrest and detention in solitary confinement for an eleven-month period in 1974 under the Terrorism Act.
Two years later, he was again arrested and detained for six months at John Vorster Square following the 1976 uprising of students in the Soweto township.
3. He Played a Key Role in the Formation of a Mineworkers Union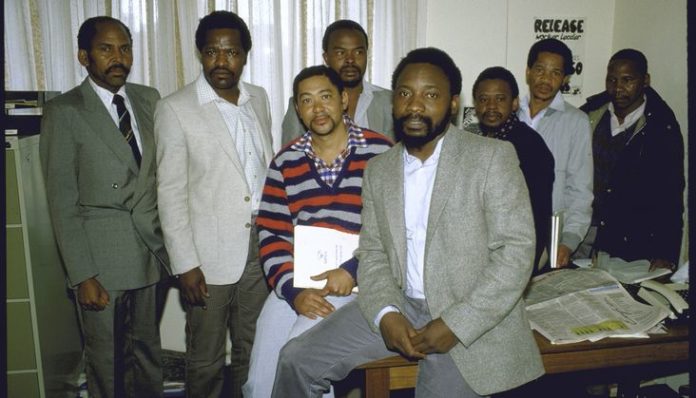 After regaining his freedom, Cyril Ramaphosa took a job as a law clerk for a Johannesburg firm of attorneys. While working there, he continued with his legal studies through correspondence with the University of South Africa (UNISA), and by 1981 he had completed the requirements to be awarded a B. Proc. Degree.
Ramaphosa's next move after completing his legal qualifications was to join the Council of Unions of South Africa (CUSA), which is today known as the National Council of Trade Unions (NACTU), as an advisor in the legal department. In 1982, CUSA launched a union for mineworkers named the National Union of Mineworkers (NUM) and Ramaphosa was named as its first secretary. Under his leadership, NUM membership grew from 6,000 in 1982 to 300,000 in 1992. This gave it control of nearly half of the total black workforce in the South African mining industry and so he and other leaders of NUM were able to lead mineworkers to one of the biggest strikes ever in South African history.
4. He was Among Those That Received Nelson Mandela After His Release From Prison
Cyril Ramaphosa's work with the National Union of Mineworkers did not go unnoticed and so he was appointed to serve as chairman of the National Reception Committee that co-ordinated arrangements for the release of Nelson Mandela. The committee further organized and co-ordinated subsequent welcome rallies within South Africa as Ramaphosa also became a member of the international Mandela Reception Committee.
5. Ramaphosa Has Received Wide Recognition for His Fight Against Apartheid
In the late 1980s, after NUM broke away from CUSA and helped to establish the Congress of South African Trade Unions (COSATU), Cyril Ramaphosa took a leading role in what became known as the Mass Democratic Movement (MDM), a coalition between COSATU and the United Democratic Front (UDF), a political movement that was against the National Party government of P. W. Botha.
Ramaphosa's role in the fight against apartheid endeared him to many people, both in his home country and beyond. In October 1991, after his fight and that of many other anti-apartheid activists resulted in the South African government unbanning all the organizations it had deemed to be illegal in the country, the trade union leader was invited to serve as a visiting Professor of Law at Stanford University in the United States. A few years before that, in 1987, he was awarded the Olof Palme prize in Stockholm, Sweden.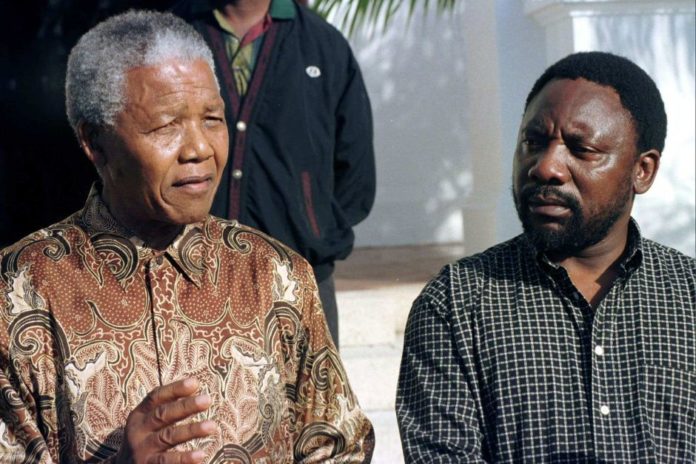 6. He has Honorary Doctorates From Various Universities Around the World
Ramaphosa has received honorary doctorates from many South African institutions and others around the world. South African universities like the University of Natal, the University of Port Elizabeth, the University of Cape Town, and the University of the North have all awarded him doctorate degrees.
Internationally, he has received doctorates from the National University of Lesotho, National University of Ireland Galway, the University of Massachusetts Boston, and the Ivy League University of Pennsylvania.
7. He is a Former Secretary-General of the African National Congress
Following a conference held in Durban in July 1991 by the African National Congress, Cyril Ramaphosa was elected Secretary-General of the party. He succeeded Alfred Baphethuxolo Nzon who was the longest-standing Secretary-General of the ANC. In this role, Ramaphosa led the negotiation team of the ANC in negotiating the end of apartheid with the National Party government.
After the democratic elections in 1994 that saw Nelson Mandela elected as president, Ramaphosa became a member of parliament. He was subsequently elected chairperson of its Constitutional Assembly where he again played a pivotal role in the government of national unity. He later vacated the Secretary-General position in 1997 and was succeeded by Kgalema Motlanthe.
8. Ramaphosa First Tried To Become President of South Africa in 1997
One of the main reasons why Cyril Ramaphosa vacated his position as Secretary-General of the ANC and resigned from politics, in general, was because he lost the ANC Presidential elections to Thabo Mbeki which would have made him the de-facto choice to become president of South Africa in 1997.
It is said that Mandela had wanted Ramaphosa to become president, however, long-serving ANC president, Oliver Tambo, had groomed Mbeki in exile to be the heir to the throne and the ANC wanted him instead of the trade union leader and political negotiator. As a result of this, Ramaphosa withdrew from active politics and started building his business empire.
Sending well wishes to President Mbeki on the occasion of his 78th Birthday. Your lifelong contribution and unwavering commitment to prospering our country and realising the Africa we want, is a legacy that will endure forever. We thank you for your leadership. pic.twitter.com/9KToYcTGhX

— Cyril Ramaphosa 🇿🇦 (@CyrilRamaphosa) June 18, 2020
9. He served as an Inspector of the IRA Weapon Dumps
In 2000, Ramaphosa was appointed alongside the ex-president of Finland, Martti Ahtisaari, to the Independent International Commission on Decommissioning as an arms inspector. They were responsible for supervising the decommissioning of Provisional Irish Republican Army weapon dumps in Northern Ireland.
10. He Made Billions After Moving into the Private Sector
The most notable of all of Cyril Ramaphosa's many business interests is Shanduka Group, an investment holding company which he founded and serves as executive chairman. The company has interests in various sectors, including telecoms, food and beverage, resources, property, banking, insurance, energy, and industrial sector.
Ramaphosa also served as the chairman of The Bidvest Group Limited and MTN. Other companies where he had either executive or non-executive roles include Macsteel Holdings, Lonmin, Standard Bank, Alexander Forbes, SABMiller, and international paper and packaging group, Mondi.
11. One of His Many Smart Business Dealings Includes Owning the McDonald's Restaurants in South Africa
In 2011, it was reported that Ramaphosa bought the McDonald's South Africa chain. What he, however, did was pay for a 20-year master franchise agreement to run 145 McDonald's restaurants in the country.
McDonald's, which is said to be is the largest fast-food business in the world, had struggled in the country due to tough competition from existing fast-food chains. The deal was reached in order for the businessman, who had a proven track record of success in the country, to help change the fortunes of the company.
12. His Business Interests in Kenya Hindered Him From Serving as a Mediator After the Disputed Re-election of President Mwai Kibaki in December 2007
Following the disputed re-election of President Mwai Kibaki in December 2007, Kenya was thrown into a political, economic, and humanitarian crisis. About a month after the election, former UN Secretary-General Kofi Annan arrived in the country and managed to successfully bring the two sides; Kibaki and his opponent Raila Odinga, to the negotiating table.
The mediation team, which Annan headed, unanimously chose Ramaphosa to be the chief mediator in charge of leading long-term talks, however, Kibaki's government expressed dissatisfaction with the choice. It was said that the South African had business links with Odinga and thus could not be effective. Ramaphosa subsequently withdrew from the role as he did not have the trust and confidence of all parties. He admitted to having met with Odinga in 2007 but insisted that he had no special interest in him to favor him in negotiations.
In regard to his business dealings in Kenya, Ramaphosa had in the previous years bought 43 cows in the Ankole cattle breed from Ugandan President Yoweri Museveni. Because Uganda did not have adequate disease control measures, the cows were shipped to Kenya where they were artificially inseminated, and the embryos flushed after seven days and sent to South Africa. When they arrived in SA, they were transferred to cows which were then quarantined for two months. Today, the businessman has over 100 Ankole breeding cows on his farm.
13. He is one of the Richest People in South Africa
Thanks to all of his business dealings after taking a back step to politics in 1997, Cyril Ramaphosa was able to amass huge wealth that has made him one of the richest South Africans. He is estimated by Forbes to be worth R6.4 billion or $450 million.
In 2014, when Ramaphosa became Deputy President of South Africa, it was revealed by the Register of Members' Interests in Parliament the company shares he had accumulated accounted for a huge chunk of his wealth. Documents further showed that most of his wealth was also in the form of real estate as he owned 30 properties in Johannesburg and two apartments in Cape Town.
14. He Recently Built a Luxury Mansion at the Foot of Lion's Head Mountain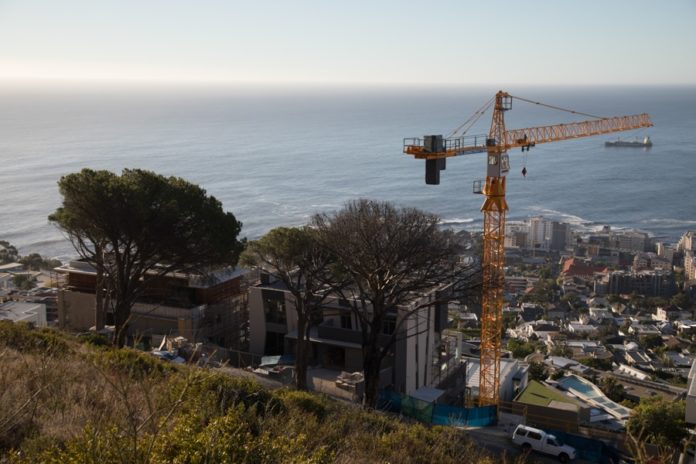 In 2010, Cyril Ramaphosa bought two steep mountain-side plots that have a combined size of 1,423 square meters in upper Fresnaye at the foot of Lion's Head Mountain in Cape Town. It is believed that he parted ways with about R21 000 per square meter just for the land where excavation and building will cost much more millions.
Construction of the home, which is believed to be a retirement home for the SA leader as he primarily lives in his mansion in the up-market Johannesburg suburb of Hyde Park, was almost completed as of 2018. When it is done, it will have one of the best views in Cape Town; a 180-degree panorama of the Atlantic Ocean, as well as Robben Island.
15. Cyril Ramaphosa Beat Mathews Phosa and Tokyo Sexwale to Become Deputy President of the ANC
For many years after he decided to leave politics, Cyril Ramaphosa was asked to return to the ANC senior leadership, particularly at the height of the Mbeki-Zuma battle. He was however not interested in doing so as he was focused on his business. It was, however, said that he gave indications that he would only return if he did not have to contest for a position.
On the 17th of December 2012, he officially became a candidate for the Deputy Presidency of the ANC with the strong backing of Jacob Zuma and his camp. The following day, he was elected to the position after receiving 3,018 votes while his competitors, Mathews Phosa and Tokyo Sexwale received 470 and 463 votes respectively.
About two years after assuming the position, Ramaphosa was appointed Deputy President of South Africa by Jacob Zuma on 25 May 2014.
16. He was elected unopposed as President of South Africa in February 2018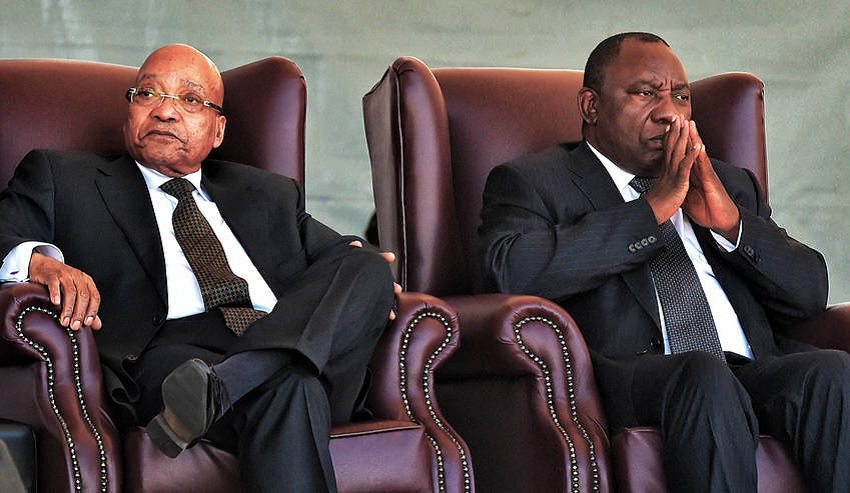 In 2017, Ramaphosa announced that he would seek the ANC Presidency and then run a second time for President. The businessman garnered wide support from trade union COSATU, NUM, and other ANC leaders but faced huge opposition in the shape of Nkosazana Dlamini-Zuma, ex-wife of President Zuma. On 18 December 2017 at the party's 54th Elective Conference, he defeated her to be elected the president of the ANC. He received 2,440 votes to her 2,261 votes.
As a result of this victory and the resignation of President Jacob Zuma in February 2018, Ramaphosa was elected unopposed as President of South Africa by the National Assembly.
17. Half of His Salary As President is Donated to Charity
A few months after assuming office, Cyril Ramaphosa declared that he would be donating half of his salary as president to charity in honor of Madiba. The donation was set to be managed by the Nelson Mandela Foundation (NMF) which was created by the late revolutionary to promote his vision of freedom and equality for all.
Ramaphosa further said that the gesture was aimed at encouraging other wealthy South Africans to dedicate some of their earnings to help build the nation.
18. He is a Polyglot
With there being at least thirty-five languages indigenous to South Africa, of which ten are official languages, Ramaphosa is a polyglot as he has a good command of some of them and is known for including a variety when delivering most of his speeches.
19. He is Married to the Sister of Mining Billionaire Patrice Motsepe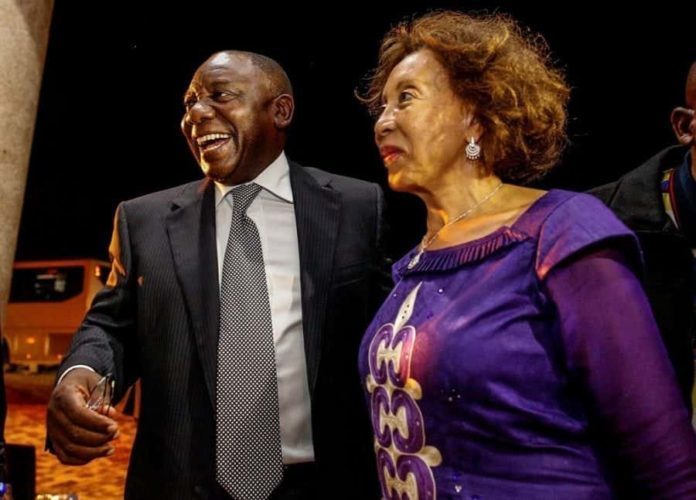 In 1996, Cyril Ramaphosa had a third go at marriage when he married Tshepo Motsepe, a Harvard School of Public Health-educated medical doctor and sister of South African mining billionaire, Patrice Motsepe.
Prior to their marriage, Ramaphosa was married to the now late businesswoman, Nomazizi Mtshotshisa, from 1991 to 1993. Before that, he was married to Hope Ramaphosa from 1978 to 1989.
20. Ramaphosa Has Five Known Children
Cyril Ramaphosa is a very private man and so not much is known about him regarding his personal life. As such, there have been conflicting reports in regards to the makeup of his children. Regardless, most reports have it that he has five children; three with Dr. Tshepo while the other two are from his previous marriages. They are Andile, Tumelo, Keneilwe (Kiki), Mashudu, and Tulisa. All except Tumelu and Andile prefer to keep a low profile as they are hardly found interacting with people on social media.