If one thing is ever clear about South African celebrity couples like their counterparts in most parts of the world, it is the fact that they do not stay in relationships or marriages for a very long time. From beautiful couples like DJ Black Coffee and Enhle Mbali to Lira and Robin Kohl, many of such marriages hardly get to make it more than a decade. However, there is still a good number who have given us hope that relationships and marriages could actually last a very long time and probably a lifetime for marriages.
A Look At South African Celebrity Couples Who Have Stood The Test Of Time
1. Basetsana and Romeo Kumalo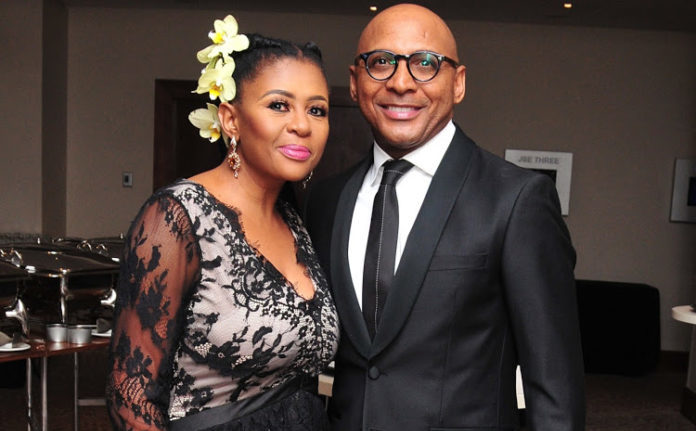 Started Dating: 1997
Married: 2000
Kids: (3) uShaka Kgositsile Emmanuel Kumalo, Nkosinathi Gabriel Kumalo, and Bontle ba Morena Jasmine Kumalo
These two are among the most successful South African celebrity couples in both their relationship, careers, business, and almost everything else. A businesswoman and beauty queen, Basetsana first met Romeo Kumalo who was a SABC broadcaster and Vodacom executive when she was Miss Soweto, and then they started dating when she was 23 years old.
They continued dating for the next three years before deciding to walk down the aisle in a well-publicized ceremony that was graced by A-list celebrities in the country in 2000. Among those present were Dr. Nelson Mandela and his wife Graca Machel.
More than two decades later, their love story still remains fresh and one of the most sustainable in the country. The former beauty queen, while celebrating her 20th wedding anniversary with Romeo, said she doesn't only feel blessed because he was her husband, but also because he was the father of her kids. Their marriage has been blessed with two sons and a daughter; they include uShaka Kgositsile Emmanuel Kumalo, Nkosinathi Gabriel Kumalo, and Bontle ba Morena Jasmine Kumalo.
2. Connie and Shona Ferguson
Started Dating: 2001
Married: December 2001
Kids: Alicia Angel Ferguson
These two are not only one of the most powerful couples in South Africa, they are also one that has sustained for a very long time. The two have been together for more than two decades, having first met by accident at a mutual friend's house. Shona dropped off mutual friends of Connie's sister at her place.
Before he left, he asked for water, and it was while he was waiting for this that Connie walked into the room. It was love at first sight for the two. By then, Connie was already making waves as an actress thanks to her portrayal of Karabo Moroka in Generations.
Only a few months after setting eyes on each other, Shona and Connie tied the knot in 2001, and they have now not only built a wonderful home blessed with a daughter, Alicia Angel Ferguson, and a business empire that has sustained a very long time.
3. Sthandiwe and Tony Kgoroge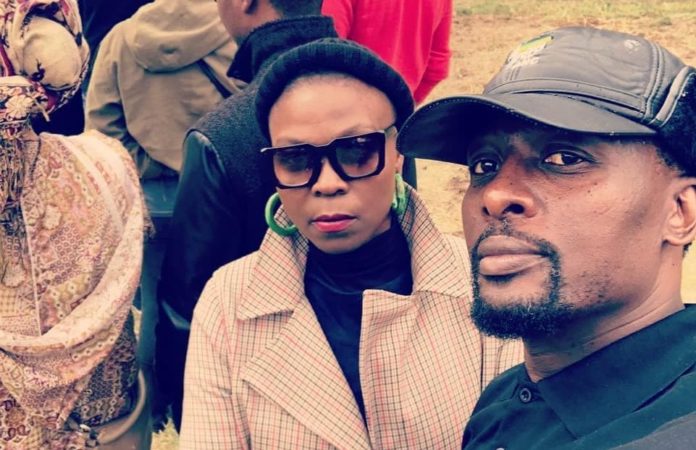 Started Dating: N/A
Married: 2001
Kids: Three children
As a couple, Sthandiwe and Tony Kgoroge are not the most popular duo, as, for the most part, they have continued to maintain a relationship away from the public. Nonetheless, they are also among those who have maintained a healthy relationship for a very long time with more than two decades behind them.
Although it is not clear when they first met, it is known that they walked down the aisle in 2001 and have since remained close. One of the most important things that have kept them going is their friendship, and how much they have remained solidly beside each other through their highs and lows. They have been blessed with three kids, whose names are still not known.
4. Thabiso and DJ Fresh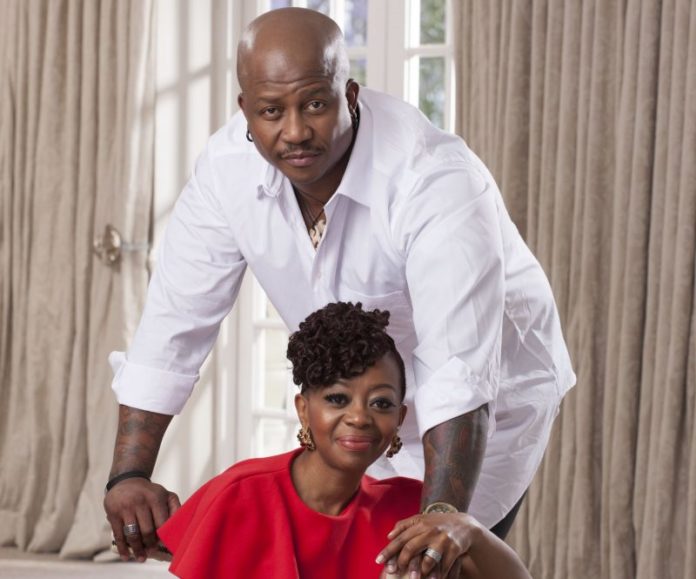 Started Dating: N/A
Married: 2002
Kids: Four children
Born Thato Sikwane, DJ Fresh and his wife, Thabiso Sikwane have been married for close to a decade now. The love shared by the DJ and his wife, who is a seasoned broadcaster, started when they were both working for YFM. They soon started dating, and now many years later, they are still an item having tied the knot in 2002.
According to DJ Fresh, one of the many things that have made their union last as long as it did was so much sex. He believes it is one of the things that could help couples to stay together longer. Their marriage has been blessed with four kids; a daughter he had from a previous relationship before meeting his wife and three other kids with his current wife.
5. Kgomotso and Calvin Christopher
Started Dating: Early 2000s
Married: 2004
Kids: Larona Jewel Christopher and Lesika Langston Christopher
Scandal actress Kgomotso and her husband of more than 15 years, Calvin Christopher form a very interesting couple. They have a love story that started many years ago when they met while still in school at the University of Cape Town. Calvin, who was born in the United States, was an exchange student from Princeton University and didn't spend a week in the school when he met the woman that later became his wife.
Apart from the love that they continue to share, one of the things that have kept their marriage for this long is their understanding and support for each other, even as they were forced by work to maintain a long-distance marriage since Calvin was offered a job opportunity in Dubai. During holidays, the family moves to Dubai to be with Calvin while he usually travels sometimes during the weekends, to be with his family.
The beautiful couple is blessed with two kids; Larona Jewel Christopher (born in 2007) who seems to be interested in following in the footsteps of her mother in becoming an actress, and Lesika Langston Christopher.
6. Mampho and Nicola Brescia
Started Dating: N/A
Married: 2005
Kids: Rain Brescia
Many years ago, Nicola Brescia was approached in a gym by Mampho Brescia. He struck a conversation with her, and they ended up chatting for a while. At first, the actress thought the man could be a stalker, but she realized there was something about him that made her spirit very easy to connect with him almost instantly.
They exchanged numbers, and as soon as they went on a date, she just knew she had found her husband, a man she described as perfect in almost every way. They got married in 2005. More than 15 years after their marriage, they have a daughter that they adopted in 2016 named Rain. Although there have been rumors that the Isibaya actress and her husband decided to adopt because she could not conceive, she set the records right by stating that she had always wanted to adopt and that was why she did that. Either way, the two have continued to be one of the South African celebrity couples that can make one believe in love again.
7. Ntokozo Mbambo and Nqubeko Mbatha
Started Dating: 2001
Married: 2008
Kids: 2, including Fanelesibonge Ayanga Mbatha
This gospel power couple remains special for more reasons than just their love. They have formed an impressive team, which has sustained their relationship for a very long time. According to Ntokozo Mbambo who was brought up in a conservative Christian family, she found marriage rather hard at first because she found herself needing to do many things she had never been comfortable doing. However, she soon overcame it, and that gave life to their marriage.
The couple got married in 2008, having first met in 2001. At the time they met when she joined the Joyous Celebration musical band as a teenager, she had no idea that he was the man she would end up with. Today, they have continued to express their love for each other as always, and they are blessed with two daughters.
8. Salamina and Tshepo Mosese
Started Dating: N/A
Married: 2008
Kids: 2 kids, including Tumelo
Better known by his stage name Howza, Tshepo Howard Mosese and his wife, Salamina Mosese have been together for a very long time, as a testament that even with the many divorces among South African celebrity couples, there are those who can still hold it down.
The beautiful couple got married in 2008, having met previously on a set of a TV show,  Backstage. For them, the love was there right from the moment they met, even though Salamina was not necessarily looking for love, and they almost instantly wanted to commit to each other and spend the rest of their lives together.
According to Salamina, when they were first married, it was frustrating for her because she wanted to play the role of a traditional wife. However, she soon ditched that, and it was able to work for them. In their many years of marriage, the couple is blessed with two kids, with the second birthed in 2020.
9. Gugu Khati and DJ Tira
Started Dating:N/A
Married: 2016
Kids: Junior Khathi, Chase Khathi, and Chichi Khathi
It may only be in 2016 that Gugu Khathi and DJ Tira got married, but they are among the South African celebrity couples that have lasted for a very long time, having been together for more than two decades since they met in 2000. In 2018, he celebrated their 18 years together as a couple, but no details have been provided regarding how they met.
However, it was until 2016 that they decided to walk down the aisle. They are blessed with three kids; two sons and a daughter. Their oldest son is Junior Khathi, who also has an interest in the music business. The other kids are Chase Khathi and Chichi Khathi. Before their love story, DJ Tira was once married to Lale Ngcobo, but the marriage came to an end only two years later in 2009.
10. Nhlanhla and TK Nciza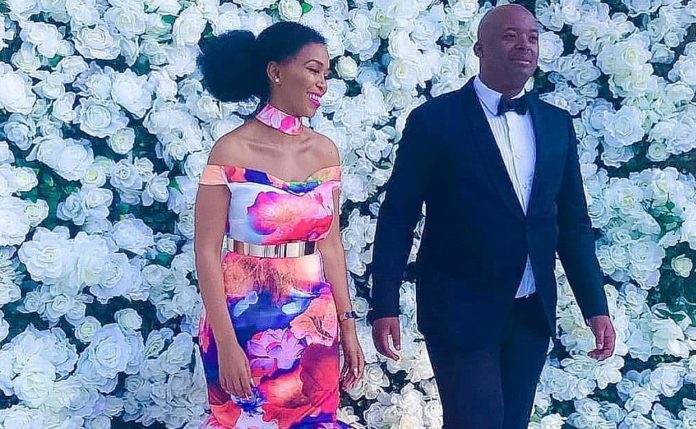 Started dating: N/A
Married: 2004 – 2015
Kids: Nkululeko, Thamsanqa and Luvuyo
These two may not be together at this time, but they are still among those who lasted the longest among other South African celebrity couples. They make it on this list because in the years they were together, they went through a lot of challenges before finally surrendering to a divorce in 2019 when Nhlanhla took to her social media to announce that they had decided to part ways amicably.
Their marriage was blessed with three sons and a daughter, whom they lost in 2010 following a car crash. Before they ended their marriage, there were rumors that the singer was cheating on his wife with a woman named Lebo Phasha.
Once considered the most loved among other South African celebrity couples, they both seem to have moved on from the disappointing end of their marriage, most especially TK who now seems to be in a relationship that he has made official on his Instagram with the caption; "That's what's up. I don't care how you feel. I am happy." The woman in question is believed to be Lebo.
The Celebrity Couple Fans Wish Would Come Back Together Is Boity and Cassper Nyovest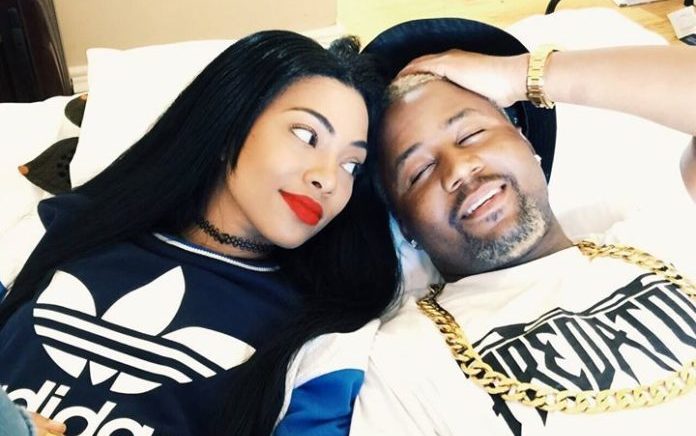 For a very long time, fans have been used to seeing Boity and Cassper Nyovest as a couple. The two were set to become one of the most loved power couples of South African entertainment, having registered their names among the coolest couples of Mzansi.
Boity first got into a relationship with Cass when she was only 16. Boivest did not survive at the time as they later broke up again only to find themselves together again when Boity was 19. Many saw the genuineness of their love for each other and the fact that they pretty much grew to love each other.
When Boity and Cassper first met, Boity was only 14, and she was in another relationship with her ex-boyfriend. Cassper was just staring at her when they first met and she apologized to him that she was already taken. Two years later and he asked her when she was single and she accepted him. They would go on to break up only to return to each other before finally breaking up again.
In his song, I Wasn't Ready For You, the SA rapper took responsibility as regards why their relationship didn't work out, stating that he got carried away with all the attention he was getting and was cheating on Boity, acting like a boy when she needed a man. Years after they had broken up, fans would love to see them back again, but this time, for something that might last for a lifetime.
Cornie and Shona Ferguson Top The Most Loved South African Celebrity Couples List
South Africa has had many celebrity couples that seemed cut out for each other and have gained the love of fans, but most of these couples have ended up breaking the hearts of followers when they parted ways. Such couples include AKA and Bonang, who for many reasons, remained as the most loved couple in the country while they were together.
For now, the couple that catches the eyes of many is Cornie and Shona Ferguson. Not only is the couple easy to catch the eye because of how beautiful they look together, but they have also shown that a couple that loves can achieve almost anything together.
The TV power couple has stepped away from just being actors to owning and running their production company, which has been successful for years. Just as they have been able to build a strong business, so also they have been able to build a great family together with their single daughter. One more thing that makes this couple even more interesting is their love story when one considers that they only dated a few months before deciding to get married.