DJ Tira has an estimated net worth of $550,000. He is a South African DJ, music label owner, music producer, musician, and businessman, among other things.
One of the most fantastic DJ's in South Africa and probably the biggest to make it out of KZN, DJ Tira's path to fame first charted as a disc jockey, but he has since diversified into many other things as mentioned above, and that is how he built his fortune.
He has been DJing for more than 20 years and has, together with other big names like DJ Black Coffee, DJ Sbu, and DJ Fresh among others become one of the faces of the South African DJ industry to the world. This now reflects in his net worth.
A Look At His Overwhelming Fortune From Diverse Earnings
As stated, the South African DJ has a net worth that is estimated at a mouth-watering $550,000, thanks to a career that has been very fruitful over the years. This is the amount that many sources have ascribed to him, although others put his fortune to be as high as a staggering $2.2 million.
Whatever his true net worth is, DJ Tira is still one of the richest and most successful DJs in South Africa, as well as one of its best exports to the world. He has come by his riches from many sources that include DJing, music production, music, business ventures, and even more.
Here are the ways that he makes his enviable money:
DJing: Starting his career as a DJ, that remains a good source of income for Mthokosizi Khathi. Each weekend, he is said to have a line up of high profile events.
Music business: Apart from having a record label with stars such as Dladla Mshunqisi, Big Nuz, and DJ C'ndo, among others.
Music producer: He has produced songs for big artists in the country. It was until 2019 that he released his first self-produced album.
Concerts and shows: DJ Tira's net worth has been given a serious boost through the years with shows and concerts that pulled huge followership. He had a sold-out show in Brooklyn in 2019 and other shows, including those within South Africa and beyond.
Endorsement deals: He is a brand ambassador of some big brands, including Rocka headphones, which also has people like AKA on its list, as well as Distell and Axe.
DJ Tira Is One Of The Pioneers of DJing In South Africa
The famous SA DJ was born Mthokosizi Khathi in KwaHlabisa, KwaZulu-Natal. After his education at Mlokothwa High School, he moved to the University of Natal to pursue a degree in Human Resources in 1995. Instead, he found himself drawn to music and DJing at different events on campus.
By the time he was starting, there were already DJs like Black Coffee and Fresh who helped him to become one of the pioneers of DJing in the country. By 1999, he clinched the Smirnoff Club DJ competition, and repeated the feat the following year, earning his place as one of the big boys in the emerging sub-industry.
Much later, he would join forces with another Durban DJ, Sox to start Durban's Finest, under which they would do everything from hosting shows to performing.
How Much Does He Charge Per Show?
For all artists/ DJs who wants Chikichikichaaaaaa on their songs…. the price has gone up! R50k. Verse is R70k. Chorus is R100k. Faka imali uzobona! Uzongithola eAfro!

— Makoya Bearings (@DJTira) June 7, 2018
DJing has become a viable business in South Africa, which explains why people like DJ Black Coffee gets to charge as much as R1 million for a gig. What is even more, as revealed by Somizi, is that the DJ wants to be paid in US dollars.
It is not surprising, therefore to see that DJ Tira is asking for thousands of dollars for each gig. When it comes to featuring in songs, he charges anything between R50,000 to an interesting R100,000. He revealed on his Twitter that he has reviewed his payment for featuring on anyone's show.
Here are the new charges for appearing on music:
R50,000- To have him say Chikichikichaaaaaa on a track
R70k- For him to take a verse in a song
R100k- So that he can take a chorus
DJ Tira's Net Worth Has Afforded Him Flashy and Exotic Cars
Khathi has a garage that boasts of some very expensive and exotic cars, which he has bought in the past few years. Among his fleet of cars is a Range Rover SVR sport, which he got in 2019. The DJ took to his social media to give a mini-tour of the toy after he purchased it. He didn't mind dishing out R2 million to get the four-piped ride.
Most recently, his social media became agog with a new car he got- a Mercedes Benz G-Class. One of the newest babies in his collection of cars, he did not spend anything less than R3 million to acquire the Mercedes-AMG G63, getting him on the list of South African celebrities to have a G-Wagon in their Garage with others like Bonang Matheba and Amanda du-Pont also making the list. Judging by the way he shares the car on social media, this might be the one that makes him drool more than all his other cars.
His collection also has a black Bentley Continental GT, which has his name plated on it. He showed the car on his Instagram in 2019, but it is not known when he acquired it. The real model of his convertible is not known, but the price of the 2019 Continental GT in South Africa does not go below R3 million.
He has other cars, including a BMW, but the model and other information about that are not known, just as the cost of the car. In 2019, the veteran DJ spent some good money on acquiring cars for his crew members. The Afrotainment boss took to his Instagram to announce that he has saved his "kids" from boarding taxis with Nissan cars. Every member of the crew from singers to dancers each got a car, although the worth of each is not known.
Cars found in DJ Tira's garage include:
Range Rover SVR sport (R2 million)
Mercedes Benz G-Class- R3.1 million
Bentley Continental GT – R3.5 million (average price)
A BMW car
His Home Is A Testament Of His Rich Taste In Luxury
No one would expect that with DJ Tira's net worth, one should live in a shabby house; the beloved music producer lives in a large, well-built house that obviously gulped in millions of rand in the construction.
The luxurious property has two gates, one on the outside, while the other is more inside the property, making for enough yard for the kids to play, cars to be parked, and for the DJ to get some exercise when he feels the need. Unfortunately, not so much is known about the property as he has not revealed so much about it, most especially the interior.
Is He the Richest DJ in South Africa?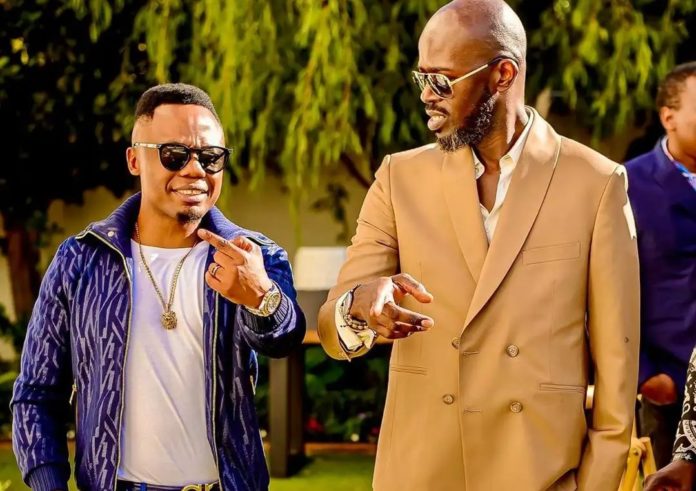 With DJ Tira's net worth placed at $550,000, according to most sources, while a few others top it to over $2 million, it means he is one of the richest DJs in the country, but not the one topping the list.
With an estimated net worth of $60 million, DJ Black Coffee tops as the richest DJ in South Africa, as well as the highest-paid for each gig. Next on the list is DJ Euphonik who boasts of a net worth of R3 million.
Other South African DJs, including DJ Sbu, DJ Oskido, Culoe De Song, and DJ Shimza, among a few others, have their net worth around $2 million marks. This means that there are some DJs in the country richer than him, but he still finds himself among the 10 richest DJs in the country, and one of the most known.