Scandal South Africa has been acknowledged as one of the fastest growing soap series in the country. It features the dazzling daily lives of folks who live around a Media House in Newtown, Johannesburg. And the center stage bubbles around characters that make the soap what it is—a world of scandal.
The media house produces a weekly newspaper—The Voice. But what generates more news is the scandal that seems to haunt the daily lives of the people in this small town. From those living with HIV to those addicted to drugs, the soap seemingly explores all the issues that a typical South African goes through. It reflects the fluidity of the society and keeps you abreast of all the emerging issue, as well. With that in mind, here are the 10 scenes in this soap series that have so far generated the biggest buzz among viewers.
Scandal South Africa's TV Series 10 Greatest Moments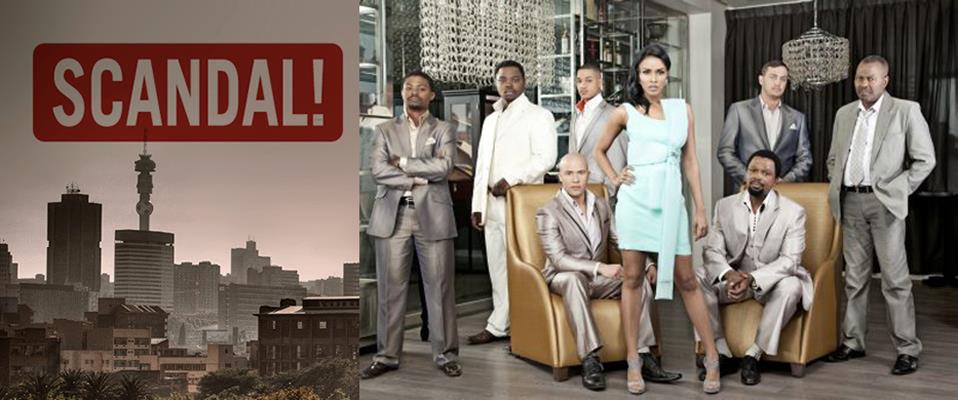 Fana and Palesa Confess of their Sexual Past… 14th Aug 2007
After being wary of going to a VCT for fear of exposing their sexual history, the two finally decided to do the unexpected. They both take the courage to confess, and speak about their HIV status—what a brave move!
On the flip side, Morongwe is advised to rethink about her decision of divorcing Alex. It's then that she admits to being in love with Alex, and even goes ahead to say that she hates him for that.
Read Also: 10 Greatest Moments From the Generations Soapie
Jay-Jay's Making out with Thato 29th Nov 2007
It started out with a close contact, a stolen kiss and finally they were making out…predictable huh! But before that, Jay-Jay confesses to Thato how his infatuation with her was originally born out of the obsession he had on Vusi. The two enjoy their intimate moment.
After the transition, we are shown Eddie and Mmadika who are seemingly getting too close—someone can smell love in the air. This startles Maletsasi.
Palesa's HIV Status Revealed to the Church Congregation—December 24, 2008
The church congregation learns about Palesa's HIV status. As a result, Lefa is banned and then barred from delivering the sermon on Christmas. At first, Palesa suspect Lentswe and Constance for revealing her HIV status, but eventually holds Lolo as the prime suspect.
See Also: 3 Most Remarkable SA Got Talent Winners You Should Know
The Rivalry between Daniel and Abigail Reigns Terror on Maingi—February 2009
The scheming and deceitful Daniel is at last cornered by his evil ways. His son, Maingi, has been placed at the centre of what's supposed to be a feud of only him and his rival, Abigail. Will he counter his sworn enemy or try to save his son?
Of course, everyone knows Maingi as that weak and high-pitched, spoilt son of Daniel. However, he is being moulded to handle legitimate business operations. And when everything seems promising, Abigail's henchman, Mzilikazi, loots the plan by kidnapping him.
Now, for the first time, Daniel is ensnared and appears completely helpless. He can't trace his son, but he fears to report the matter to the police.
The Crazy Cat Fight—11th October 2009
The episode comes as a follow-up of the fight between Daniel and Tino who had ripped each up other the previous week. It starts with Maingi going head to head with Tino, who tries to attack him. Then, there's Nadia and Shakira who aren't afraid to measure their muscles as they sharpen their claws in a public face-off. The whole setting must have been a classic parody of the WWE smack-down show.
Scandal South Africa: Everything You Must Know
Nadia's Horrific Discovery of Floating Bones in the Family's Garden—December 25, 2009
Shocked, Nadia discovers the bones and skulls that lie in the flooded garden that belongs to the family. Turns out, these bones are the remains of Daniel's ex-wife, Leticia, who he accidentally killed before burying her body in the family garden.
Alex is Arrested—1st November 2010; Episode 12,13
Morongwe gets emotional as the police arrest Alex for killing Elijah. Palesa on the other side of the screen is bidding farewell to the life she had with Lefa. And at last, the police manage to find Thabang as the first quiz night instigates…
Once Upon a Wedding…26 January 2011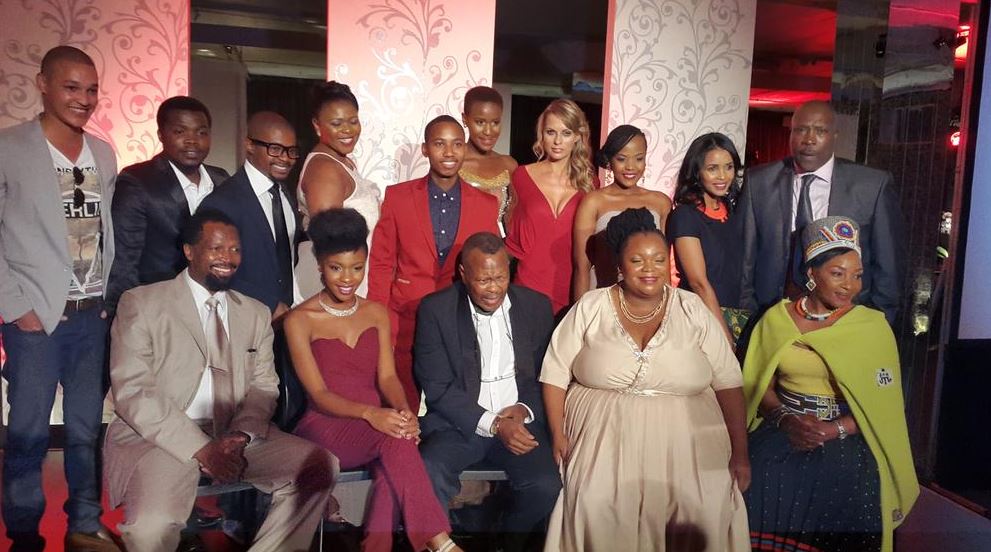 Tino and Erin's journey of courtship was a harsh and hard one. By the time the two were hooking up, Tino's life was only but a nightmare. His mother, Abigail, was murdered. And, on the verge of retaliating against Daniel, he got himself at the crossroad. Then Erin came and everything seemed to be shaping up for him. He did conquer everything by love, and this big wedding was a soothing reminder of his rough past.
Read Also: 7 Magical Moments in Shaka Zulu TV Series
Precious, Thembeka's Step Mom, is Back to Revenge…August 2013
The return of Precious can be compared to a horror story. This frightens a number of people, including Shakira and Thembeka. And she's not alone; alongside her, there's her new conquest, Ronald–Thembeka's father. The drama that's about to follow her is what no one can afford to miss…
The news about Daniel's arrest—3 April 2014
After losing everything she had, Shakira is struggling to pull herself off the ground. She can't stop blaming Lucas and Daniel for ruining her life. And that's when the news about Daniel being arrested comes in, and every viewer of this soap series is happy that at least Daniel will have to pay for his crimes.