Basetsana Kumalo and her husband Romeo Kumalo are one of South Africa's beloved couples. They have continued to inspire couples from younger generations over years, and it's always amazing to see them both together. From sweet candid moments to lovely birthday tributes, the Kumalos have never failed to keep it real, even in public.
Unlike most celebrities, family means everything to Basetsana and her adorable husband. They are known for striking a balance between their respective work and home obligations, and it's been paying off over the years. The couple loves their kids so much that they decided to raise them outside the spotlight to allow them to live a normal life.
The Kumalos may not be the wealthiest or most popular family in South Africa, but they are one of the public's favorites families. Basetsana, alone, has over 1 million followers on Instagram while her husband is highly revered for his professionalism and the sacrifices he makes to keep his family together.
Basetsana Kumalo And Her Husband Met In The 1990s
Mrs. Kumalo's path and that of her sweetheart, Romelo Kumalo, crossed for the first time when she was crowned Miss Soweto. She won the prestigious title precisely in the year 1990, the same year she also clinched the Miss Black South Africa title.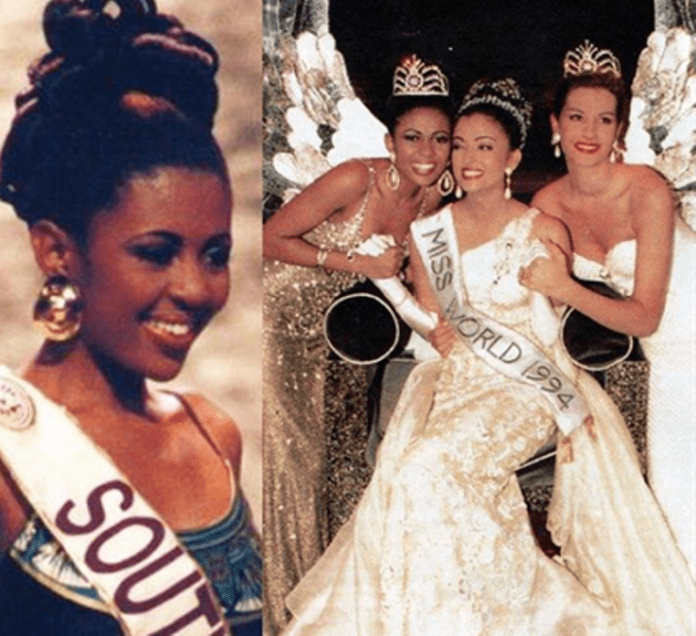 It is not exactly known where they met, and what actually brought them together. What matters most is that Basetsana and Romeo Kumalo saw each other fit for something serious, and the two worked on it and eventually made it happen. It's quite obvious that getting married to her friend was the best decision Mrs. Kumalo ever made.
Basetsana, a respected model, media personality, entrepreneur, and philanthropist, doesn't hide her love for her husband. She has the reputation of showing him love everywhere, including social media and public functions. She considers him as her backbone and the best thing that has ever happened to her.
They Eventually Tied The Knot A Couple Of Years Later
The love that began as a friendship between Basetsana Kumalo and Romeo blossomed into marriage in the year 2000. The pair dated for three years before they eventually sealed their love for each other at the altar. Their wedding was attended by members of their families, as well as several other notable South Africans.
Mr. and Mrs. Kumalo has been together since they exchanged their marital vows. They've never been in the news for wanting to file for divorce or any sort of scandal relating to their union.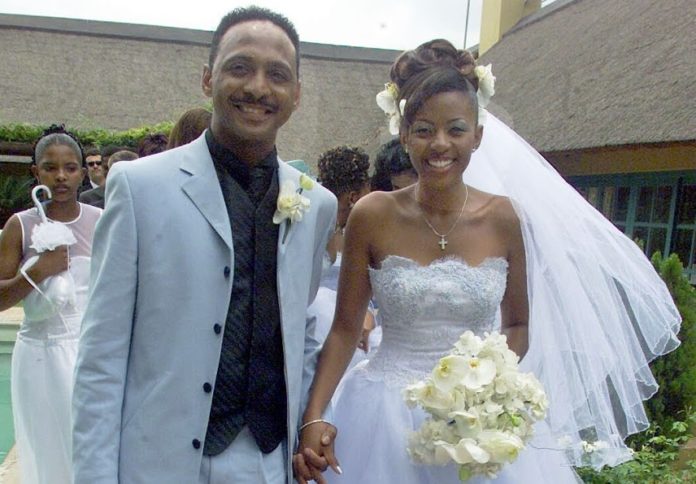 The Kumalos celebrate their marriage anniversary every year. In addition to renewing their love for each other during the period, they also use the opportunity to advise other married couples on how to build a happy and blissful home.
Basetsana Kumalo And Romeo Kumalo Are Parents To Three Kids
Romeo and Basetsana's marriage of over a decade is blessed with three children – two boys and one girl. They had their first offspring five years after their wedding (precisely in 2005), and he was named Nkosinathi Gabriel. Seven years later, in 2012, the power couple welcomed another son named uShaka Kgositsile Emmanuel. Bontle ba Morena Jasmine Kumalo is the name of their youngest child, and she was born in 2014, two years after Emmanuel arrived.
Basetsana suffered seven miscarriages in the past, including a 20-week-old pregnancy of twin babies, as detailed in her memoir, Bassie: My Journey Of Hope. Not much is known about Basetsana's children, but we do know that they are busy with school works, as well as helping out their parents at home.
The media mogul posted their pictures for the first time in October 2019 as they attended the launch of her memoir. According to the businesswoman, their decision to raise their kids outside the spotlight has gone a long way in shaping their lives, and the way they see the world.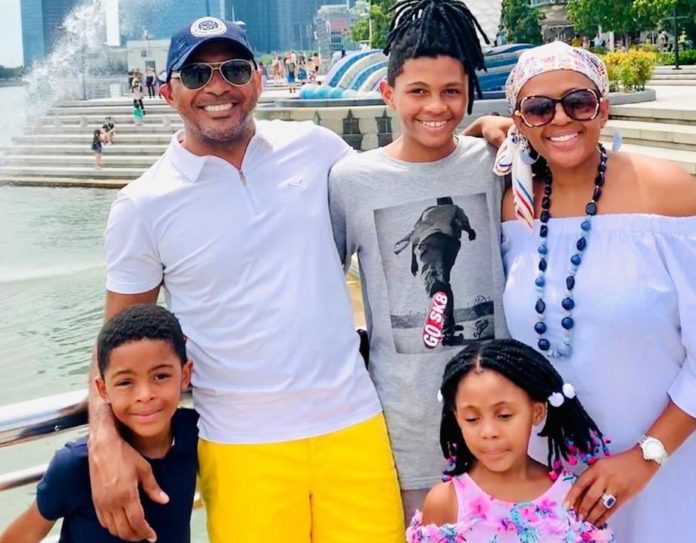 Bassie, as she is fondly called, and her husband have always wanted their kids to live a normal life like every other normal child out there. One of the ways to achieve this was to keep them away from unwanted attention from the public and critics alike.
The Family Of Five Lives A Quiet Life In One Of The Estates In The Country
Regardless of their status, Basetsana and her family have continued to keep a low-profile on their lives and family affairs. They currently reside in Saddlebrook Estate in Midrand, Gauteng, in their R25 million-worth mansion. Bassie acquired the mansion in 1995, and it is fitted with luxury precious amenities.
The five-bedroom apartment has a master bedroom with a lounge that spots a salon, two dressing rooms, and a refreshment spot. It is also fitted with entertainment areas, a jacuzzi, a big family room, a pool, a balcony, and a bar. The mansion's second dwelling sports an exotic cellar for wine tastings, soundproof cinema, an exotic chef's kitchen, as well as a triple volume foyer with a classy double staircase.
The Kumalos are well-loved by their neighbors and estate mates. They have never been part of any sort of dispute with people living around them.
Besides Building A Family Together, The Couple Has Been Under The Spotlight For Years
Romeo and his wife are no strangers to the spotlight. They have met and worked with many prominent South Africans over the years. Mrs. Kumalo, as earlier mentioned, worked closely with Nelson Mandela and other public figures. In addition to traveling to several places with him, she used to introduce him before he started making speeches at public gatherings.
From the time Basetsana won Miss South Africa and all through her reign as both Miss Soweto and Miss Black South Africa, the public eyes were always on her. Till now, nothing has changed – thanks to her continued exploits in the media, business, and philanthropic worlds.
Mr. Kumalo is a successful businessman and venture capitalist. His name equally rings a bell in both the telecommunication world and media industry, having worked as the station manager at Metro FM and General Manager at SABC 1. He previously worked as the chief operating officer for Vodacom's global operations.
Romeo Resigned From Vodacom To Become An Entrepreneur
Mr. Kumalo began his journey to greatness at the South African supermarket chain store Pick n Pay, where he worked as a packer. He started working at Vodacom in 2004, serving in various capacities, including executive commercial director and managing director of Vodacom Tanzania.
Romeo is currently the CEO and co-founder of the venture capital firm Washirika Holdings. He launched the business after resigning from Vodacom in 2016. He reportedly teamed up with some business experts, including banker Michael Jordaan to set up the tech company.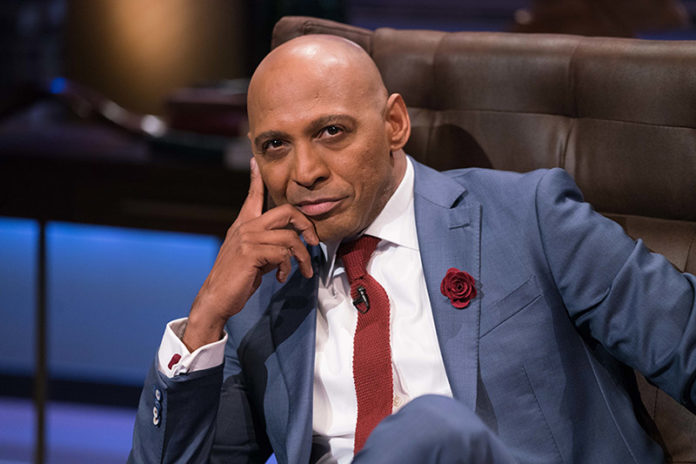 Basetsana's husband is a Harvard Business School alumnus. He also obtained a master's degree in Commerce from Unisa, as well as executive management certificates from the University of the Witwatersrand and European business school INSEAD.
Basetsana Kumalo Seems To Have Mastered How To Balance Between Work And Family Life
Most power couples usually struggle with finding the right balance between their family life and work, but the same cannot be said of Bassie. She has mastered everything it takes to strike a balance between work and family and how to go about it. She does not only spend quality time on her job but also makes out for her young family. The former Miss Soweto is a wife and mother first before anything else.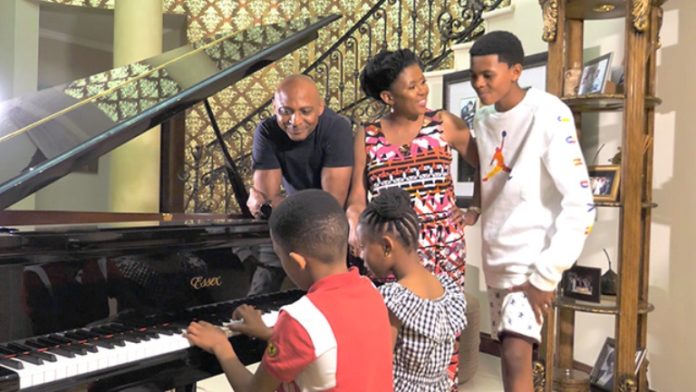 Being a public figure, she has always been committed to leading her children in the right way and instilling the right values in them. She literally pays attention to everything going on around her family, proving how important family is to her.