DJ Tira and his wife, Gugu Khathi, are one of South Africa's most-beloved celebrity couples. They have been on each other's side for two decades and counting, proving that celebrity marriages can actually last. The duo has had their fair share of life's ups and downs both individually and as a couple, but they've never allowed any of their challenges to stop their shine and love for each other.
The Durban-based music mogul and his sweetheart are not only successful in their marriage but also their respective careers. DJ Tira is an award-winning artist famed for his works and on-stage performances, while Gugu is an industrious woman with an impressive record to show for her hard work.
DJ Tira And Gugu Kathi Have Had An Amazing Love Journey
Gugu and her husband are proof that high-profile marriages are not all about doom and divorce, even though celebrities are known for short-term relationships. Over the years, we have seen some of our favorite A-list couples end their relationships, but these two have remained inseparable ever since they found each other. DJ Tira and his wife's paths crossed before he found fame. The loved-up couple is among those who have restored people's faith in love, and it keeps getting better with each passing day.
The two have been together for twenty years but are legally married for four years. Ever since then, their love has continued to blossom and grow from strength to strength. If there is anything Tira wishes for in his marriage, it is to grow old with the love of his life. The father of three credits his wife for his career success, and the enviable height he has attained in life.
It Is Not Known Exactly How The Two Met 
This is one aspect of the couple's love journey that either of them is yet to share with their fans. Most people, however, believe that Mthokozi and Gugu Khathi met during one of the latter's performances in the country. This assertion, perhaps, might be true because DJ Tira's DJing career takes him to various cities in the world, where he meets a lot of people from all walks of life.
Whether they decide to share how and where their love journey began, what matters most is that the two are deeply in love with each other and have proved it over the years. The music mogul often showers praises on his wife for shaping his life to become a better man and standing by him through thick and thin.
Having overcome several hardships with Gugu by his side, DJ Tira has vowed to continue to live in harmony with his sweetheart, grow old with her, and also be a better father to their kids.
Gugu Khathi And Her Husband Are Raising Three Kids Together
DJ Tira and his beautiful wife are blessed with three lovely children – two boys and one girl named Junior Khathi, Chase Khathi, and Chichi Khathi. Junior is all-grown and doing great for himself, while Chase and Chichi are still in school. There is no available information about their personal lives, and what they intend to become in the future.
The music mogul's love for his family is simply unfathomable. DJ Tira is, naturally, a busy man due to the nature of his job, but whenever he is less busy, he normally hangs out with his beautiful family.
Junior Is Already Following His Father's Footsteps
DJ Tira's oldest child is a fast-rising hip-hop artist, popularly known by his stage name, Tank The Rockstar. Ever since he joined his father in the music business, he has earned the attention and praise of music lovers. Apart from performing in South Africa and Swaziland, Junior has worked with some popular artists in the country such as Dbn Nyts, DJ Bongz, and his dad DJ Tira. He released his debut album titled: '7eventeen' in the year 2019. His parents are his biggest supporters, even though it took DJ Tira time to fully give Junior his blessings – he had wanted him to get some degrees first before becoming a full-time musician.
The younger Khathi hopes to get his personal studio someday. He basically makes use of his father's studios in Gauteng and KwaZulu-Natal for his works. Besides music, Junior has a keen interest in modeling. He has plans of launching his own clothing label someday in the future.
DJ Tira's Marriage To Gugu Khathi Wasn't His First 
Before Tira's marriage to Gugu, he was previously married to a South African woman called Lale Ngcobo. Their union only lasted for two years before the two filed for a divorce. Although the DJ has not spoken much about his first failed marriage, some sources claim that the music mogul blames his music career for the collapse of his marriage to Lale.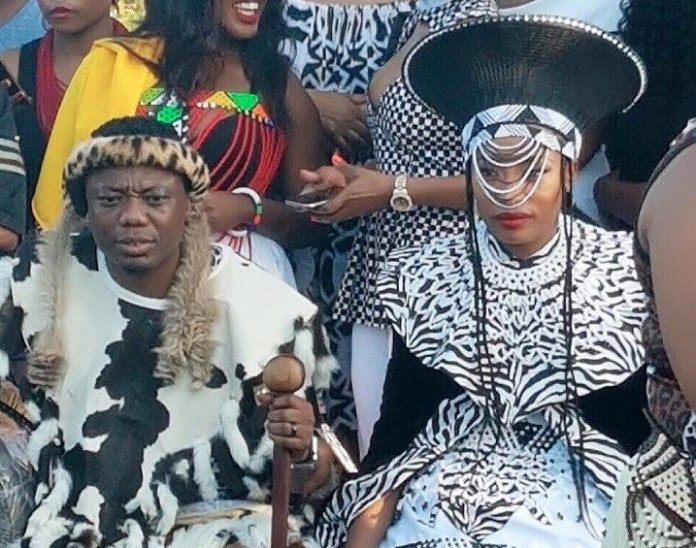 DJ Tira's first wife has kept a low profile since she ended her marital relationship with the star in 2009. Sometime in 2016, it was reported that she was running several businesses, including a recording label and hair salon. DJ Happygal and Malini are some of the artists her label reportedly signed.
Sometime in 2015, Ngcobo was reportedly spotted at a Richards Bay, KwaZulu-Natal-based bar, where she was serving as a bar manager.
No one knows what Tira's first wife has been up to lately, where she currently resides, and if she has remarried or not.
The Socialite Is Her Husband's Biggest Supporter
DJ Tira's career in the entertainment industry has never, in any way, affected his marriage or relationship with his wife, at least from we know, neither has his wife raised alarm for being threatened by her husband's female fans.
Instead, Gugu is very proud of the way her husband's music career is moving, and the manner he relates with both his male and female fans. Mrs. Khathi is her husband's biggest supporter. She loves his songs and often supports him in every ramification.
Gugu Khathi Wears Many Hats
DJ Tira loves Gugu for so many reasons, one of which is her love for excellence and hard work. The mother of three, who is popularly known as Guccichic, has many other side hustles. Besides being a motivational speaker, she is an entrepreneur and real estate investor.
A social media personality, the Durban-based businesswoman has thousands of people who follow her on social media, where she flaunts her wealth and uploads pictures of her luxurious lifestyle.