Basetsana Kumalo snatched her mansion at a time most of her peers were still struggling to figure out their lives in their parents' homes. The media mogul acquired the massive property just at the age of 21, shortly after she handed over her Miss South Africa crown. Although Kumalo was overwhelmed by other financial needs at that time, she decided to heed her mother's advice by buying a property for herself instead of getting an exotic ride.
The media mogul's property portfolio has since expanded since she bought her first property. Besides acquiring her sprawling mansion at a young age, Basetsana also achieved several other laudable and exceptional feats right before the age of 40. Mrs. Kumalo is considered as one of the young and powerful personalities in South Africa, having mingled with big names, traveled to places, and had unforgettable experiences.
Basetsana Kumalo's House Is Situated At Saddlebrook Estate
Saddlebrook Estate is one of the most prestigious estates in South Africa. It is located in a town in central Gauteng Province called Midrand and boasts 24-hour security. The estate uses a biometric system featuring a state of the art fingerprint recognition technology for access control.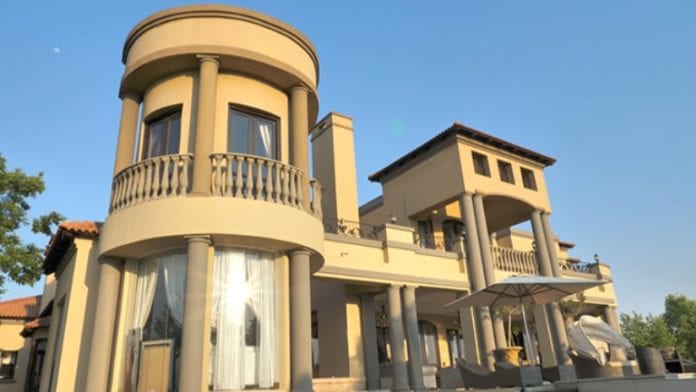 The Kumalos family house sits somewhere in the estate, and they are well-loved by their estate mates and neighbors alike.
The House Is Worth A Whooping R25 Million 
Basetsana's Saddlebrook estate crib is estimated at R25 million, according to sources. She bought the house in 1995 at the age of 21. It is believed that she made the bigger part of the money she used to acquire the house during her reign as Miss South Africa and from other side hustles.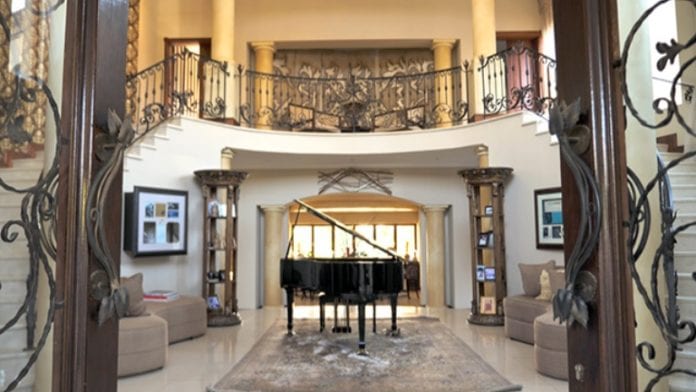 Kumalo began her journey to financial freedom at a very young age. She has been a hustler right from the time she was living with her parents – thanks to their financial advice and the kind of neighborhood she was raised in.
Opulence Is The Word To Describe Basetsana's Mansion
The house, which is surrounded by a landscaped garden, is an embodiment of luxury and comfort. It is a five-bedroom-apartment boasting several precious amenities. The property's master bedroom has a lounge with a refreshment spot, a salon, as well as double dressing rooms.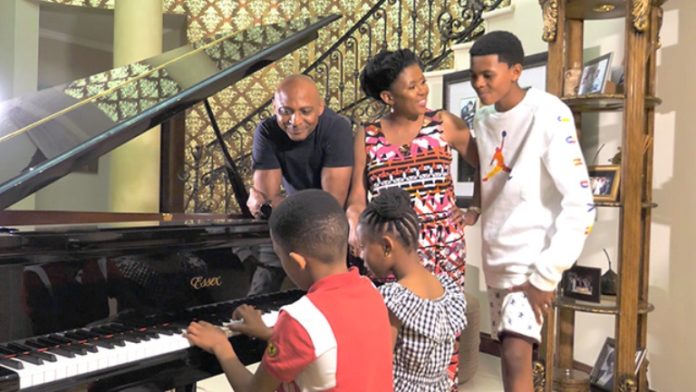 It also has well-designed entertainment areas that are well-positioned in the center of the house. A massive balcony, a pool, jacuzzi, bar, and a gigantic family room are seen in the apartment too.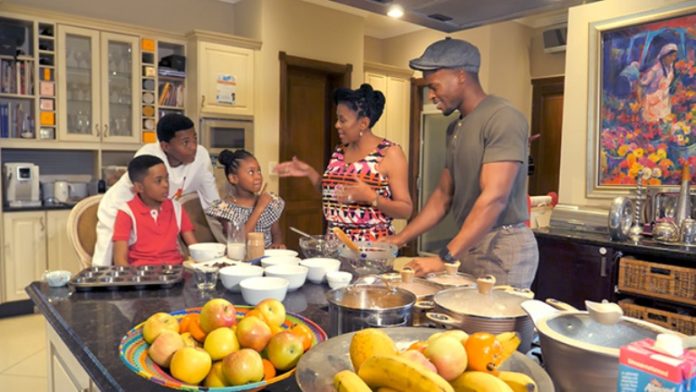 Basetsana's mansion also has a second dwelling, which is fitted with an exotic cellar for wine tastings, a luxury chef's kitchen, a triple volume foyer with a magnificent double staircase, as well as soundproof cinema. Part of this section of their mansion, as gathered, is being currently used as a gym and offices.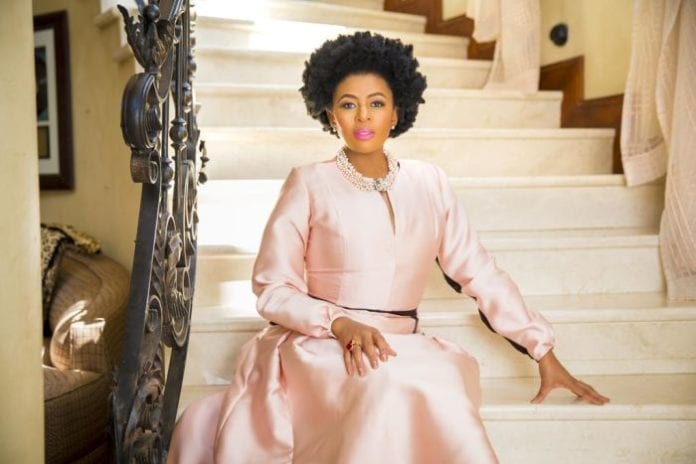 The five-room mansion equally has a fashionable driveway and model front lawn, as clearly seen in an Instagram picture of the media mogul's daughter she shared recently on her timeline.
Basetsana Kumalo's Life Completely Turned Around At The Age Of 16
The daughter of Philip Makgalemele and Beatrice Makgalemele, Basetsana had humble beginnings. Her father, who raised her in Soweto, was a bus driver before his death in 2003 while her mother, who also made numerous sacrifices to give her children a better future, was a school teacher. She died in 2006.
The media mogul and her three siblings, at some point, began selling sandwiches every weekend at football matches just to keep their family going. Basetsana's life, however, changed for the better at the age of 16 when she contested and won the title of Miss Soweto and Miss Black South Africa in 1990. Miss Soweto was founded by Leonard Sithole, who has since passed on the baton of directorship of the pageant to his son Collin Sithole.
The Trinity Secondary School, Lenasia-alumna would meet and work with recognizable South African and foreign personalities, riding on the back of her pageantry conquest and new-found fame. Basetsana Kumalo also visited so many places during her reign. She won the attention and admiration of the people wherever she went to.
 She Continued Her Winning Streak At The Age Of 20
A couple of years after Kumalo's career got into full swing, the entrepreneur rubbed shoulders yet again with greatness at the age of 20 when she won Miss South Africa in 1994. In the same year, the Soweto native also became the first runner-up in Miss World, earning massive recognition within and beyond the shores of the country.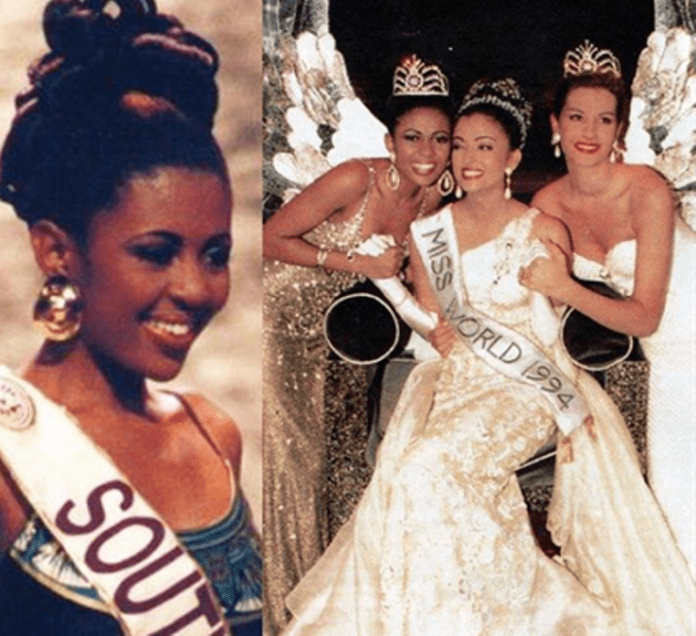 Basetsana had wanted to become a teacher like her mother before she entered the Miss South Africa pageant. She was enrolled in the beauty contest by her mother of blessed memory. The media executive worked closely together with prominent people in South Africa during her reign, including the country's first democratic president Nelson Mandela who doubled as her mentor. She bagged an honorary scholarship for Overseas Studies from Nelson Mandela in the same 1994.
Basetsana Kumalo Devoted Much Of Her Time Building Her Business Brand Upon Clocking 26
Basetsana started paddling her own canoe in the business world at the age of 26. Her first business venture was a clothing line called Stature Ladies Wear by Bassie. She officially launched it in 2000, but she has discontinued the clothing brand for a long time now.
At 28, precisely in 2002, she went on to establish an eyewear line through Torga Optical. This product was followed by the Bassie Red cosmetics textrange and then the Bassie Gold range, which she unveiled in 2006 at 32.
She has an investment company known as Pro Direct 189. It is not known exactly when she launched it but authority sources claim she became a Tawana shareholder in 2008, at age 34, through her company.
She Also Won Several Accolades Before The Age Of 40
Nothing beats the feeling of recording huge successes at a young age. This is the story of Basetsana Kumalo. Although she didn't win an Oscar, earning some worthy mentions from top organizations in the country helped her career in no small measure. At 28, Bassie had already won the attention of media executives, and so it was no surprise when she was voted as the most stylish female magazine/entertainment show host in the TV Style Awards by the Sunday Times and Elle Magazine that year and the following year.
Mrs. Kumalo broke another record at the age of 30 when she was voted 74th on the list of 100 Greatest South Africans. She was, interestingly, the only Miss South Africa that made the list. In 2006, at age 32, the Soweto diva was awarded the Fashion Icon Award at Cape Town Fashion Festival.
In addition to bagging the Annual Rapport/City Press Prestige Awards, the media mogul was once nominated as one of the top 10 most glamorous women in South Africa by Femina Magazine.
Mrs. Basetsana Kumalo Tied The Knot In Her Mid-Twenties
After dating the love of her life for three years, Basetsana Kumalo and her husband sealed their love by exchanging marital vows in the presence of their families and friends. This glamorous event took place in the year 2000, exactly three years after they started seeing each other.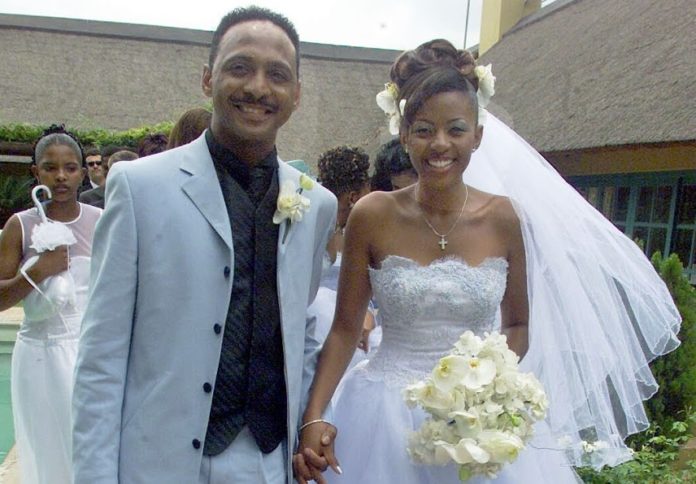 Basetsana was 26 years old when she exchanged her marital vows with Romelu Kumalo. She had her first child at the age of 31, a boy named Nkosinathi Gabriel. Their second offspring, uShaka Kgositsile Emmanuel, arrived when she was 38 years old while Bontle ba Morena Jasmine Kumalo, their adorable daughter was born in 2014.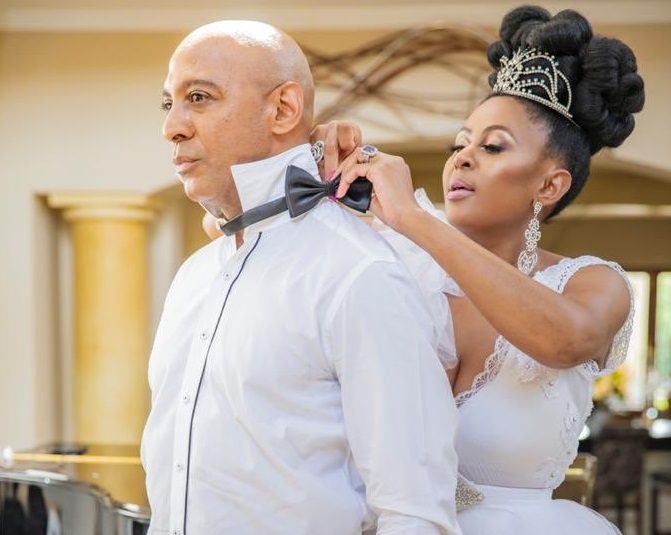 Basetsana Kumalo Has Amassed A Fortune Through Numerous Business Endeavors
Basetsana Kumalo does so many things for a living. She is a model, businesswoman, and TV personality. She previously worked as a radio host at Metro FM around 2006 and DRUM magazine as Beauty Editor. She is a contributor to the book Inspirational Women at Work and also appears with 36 of South Africa's most-loved celebrities on Recipes from the Heart. The mother of three is also the brain behind the memoir: Bassie: My Journey Of Hope.
In her memoir, Bassie: My Journey of Hope, businesswoman Basetsana Kumalo reflects on the abuse she says she suffered at the hands of former boxer Dingaan Thobela, a painful miscarriage she suffered and how she built her empire.

MUST READ! pic.twitter.com/dCU5M8wOmP

— POWER 98.7 (@Powerfm987) October 25, 2019
Mrs. Kumalo served as Revlon spokesperson for over four years and was a guest judge in the final Miss South Africa 2016 beauty pageant. She is a director at Gauteng Travel Academy as of 2001 and the editor-at-large of the Top Billing Magazine.
Also, Basetsana is a well-known philanthropist who has taken part in numerous humanitarian activities in the country personally and through her family foundation – Romeo & Basetsana Kumalo Family Foundation. Unfortunately, the net worth of the University of Venda alumna is still being reviewed.