South Africa can be a crazy place, just how crazy you may ask? Oftentimes when we think of South Africa as our beloved country, there are so many reasons to feel good about it. The rainbow nation is truly a hospitable bunch, with diverse cultures and great pride in their country. The climate is rated as one of the best in the world. Even winter has sunshine, few countries in the world have the quality of drinking water from their tap direct, the wildlife – Unrivaled, one massive country with so many different regions, a constitution that is held in high regard by world leaders, tourism is one of the top performing sectors of the economy, and it is not difficult to see why when you are here. Still, South Africa is a crazy place for some funny reasons.
There are dubious honours of being at the butt end of some pretty awful moments in the last 5 years. Who could forget our fake sign interpreter at Nelson Mandela's memorial service or Thamsanqa Jantjie, or Idols contestant Buhle Mkwanazi, singing 'Killing me softly' and dancing like a lizard. BuzzFeed recently compiled this collection of photos on why South Africa is so unique. Check these photos for your answer.
30+ Pictures That Prove South Africa Is A Crazy Place
1. Planking like this:
2. Smart Policemen…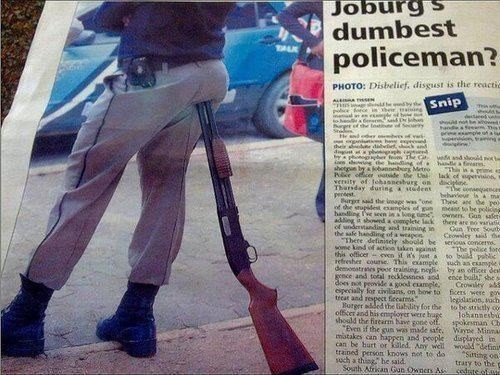 In our beloved country, you'll find different kinds of policemen including those who have no intention of saving their own asses.
3. Guys Chilling: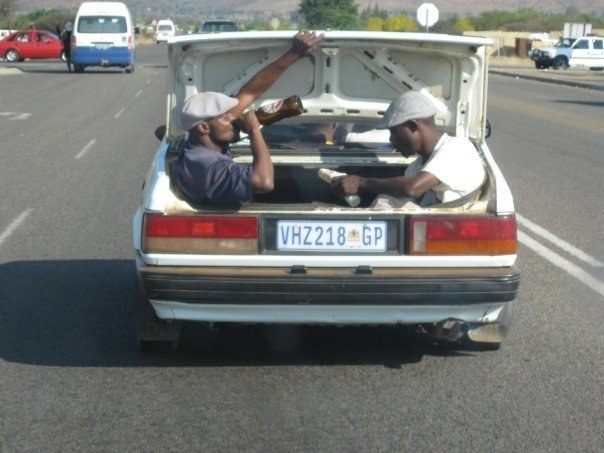 Yea, we love to have fun and no matter where we are when the need for chilling arises, we simply create a suitable environment for it. Life is that simple you know?
See Also: All The Fun Things To Do In Port Elizabeth
4. Texts like this: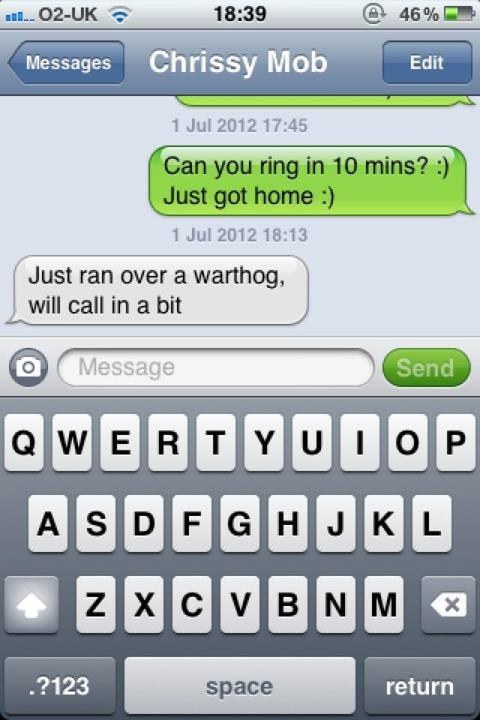 5. Great Giveaways: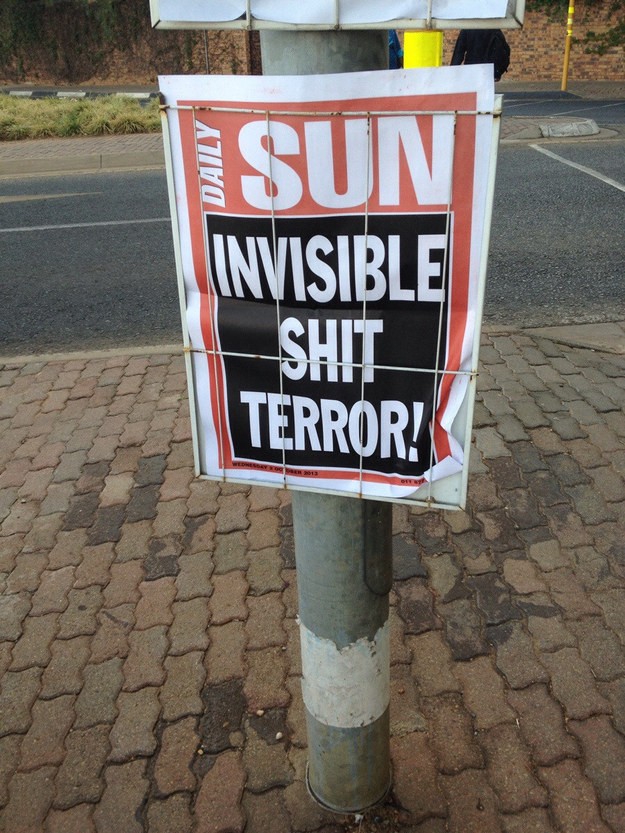 6. Three Day Fast Growth Penis, Breast and Hip Enlargement: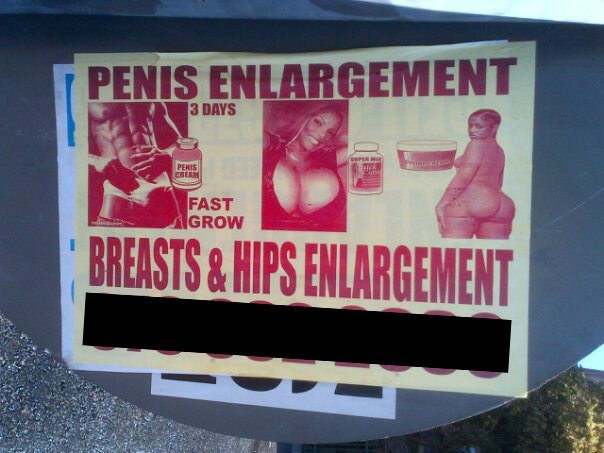 7. These Used Dentures for Sale on the Side of Road: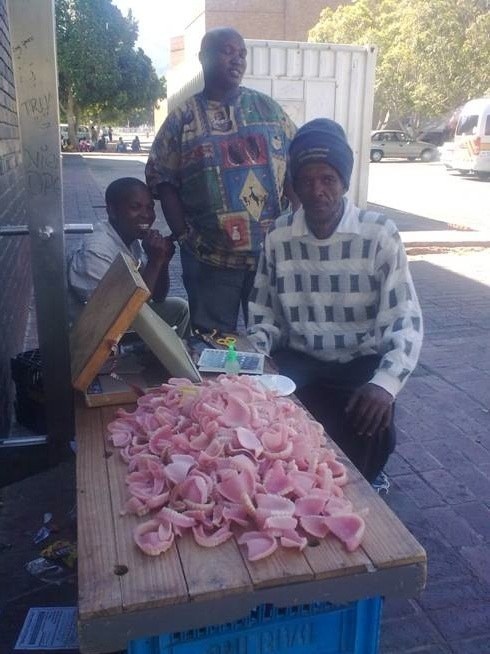 This is bizarre but real. In case you are wondering who buys them, wonder no more because there are people who need it but cannot afford to buy new ones so they simply make do with these. I don't want to say it's disgusting though…
8. 30 Minute Abortion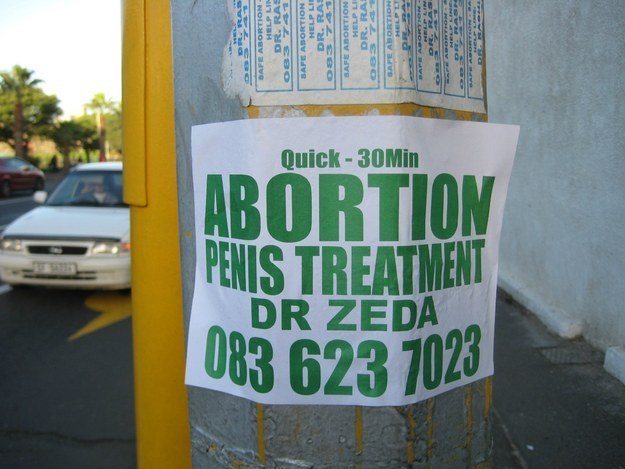 9. "Monkey Gland Sauce" Potato Chips: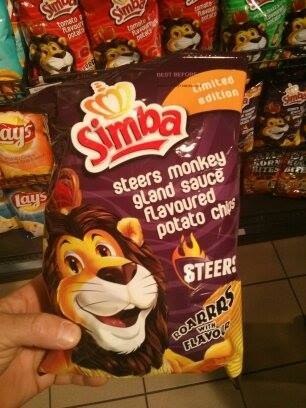 10. Welcoming Visitors:
Short of words…Somebody borrow me some vocabulary, please.
11. Really Cool Ways People Take Their Dogs for a Walk

Read More: Lesser Known But Fun Facts about Zonkeys
12. Friendly Requests: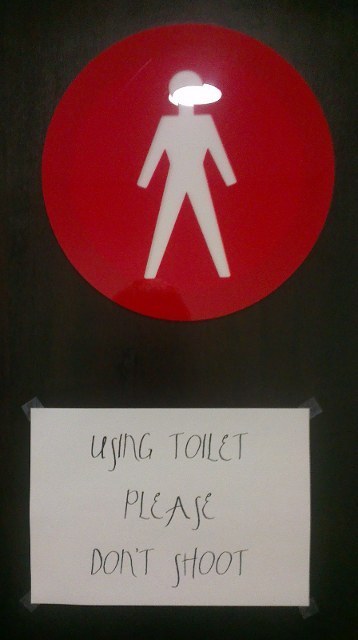 13. Viagra on the West Coast: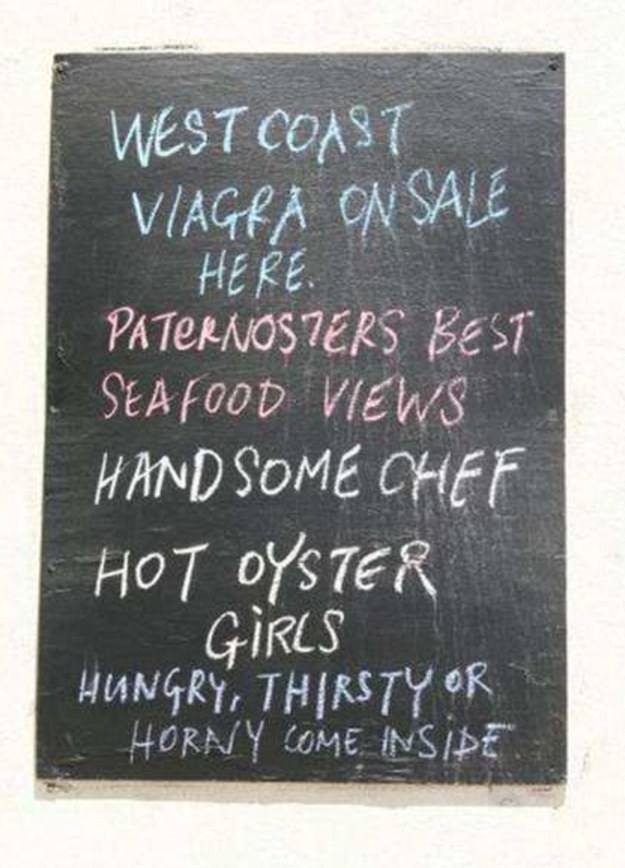 14. Enticing Bookstores!
15. Little Girl in Pink Tutus on Pink Motorbikes with Teddy Bears:
16. Man in Tiger Suit on Motorbike:
17. And Jaywalkers with no Respect!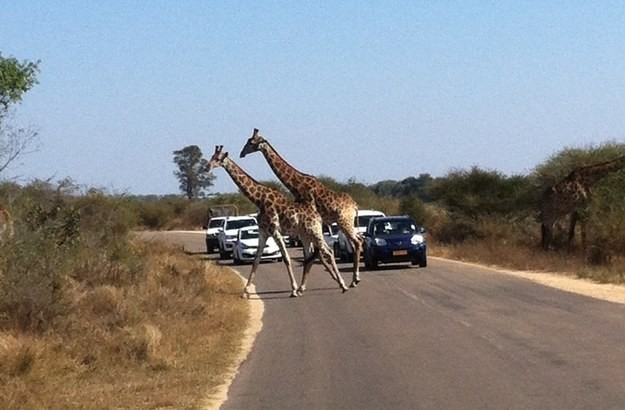 It's a free world anyway, everyone has a right to express his/her/its freedom of movement right?
18. Super Welcoming Bumper Stickers! 
A word is enough for the wise…!
19. In the Memory of the King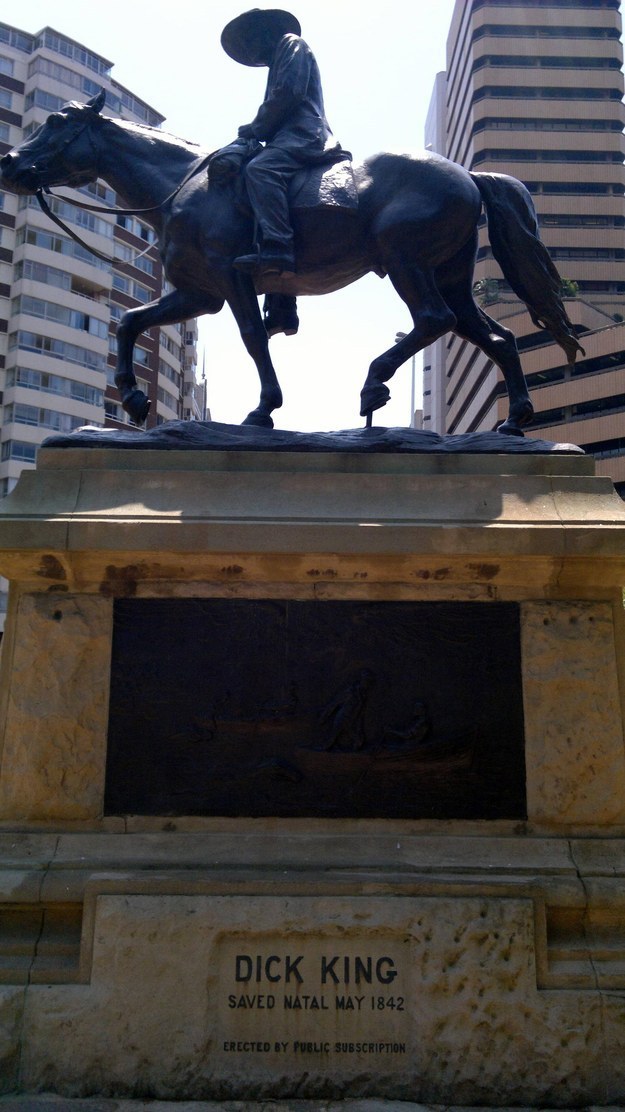 Born in 1813, Richard Philip Dick King was an English trader and colonist at a British trading station at Port Natal (present-day Old Fort, Durban). The colonialist is famous for completing a journey of 960 kilometres in 10 days on a mission to ask for help for the besieged British garrison at Port Natal. If only he knows the meaning of his name in today's world!
20. Smarter Speed Traps: 
In a country where some people enjoy breaking the rules, this comes in handy!
See Again: Top 10 Healthiest Places To Eat And Have Fun In Johannesburg
21. Cars like this: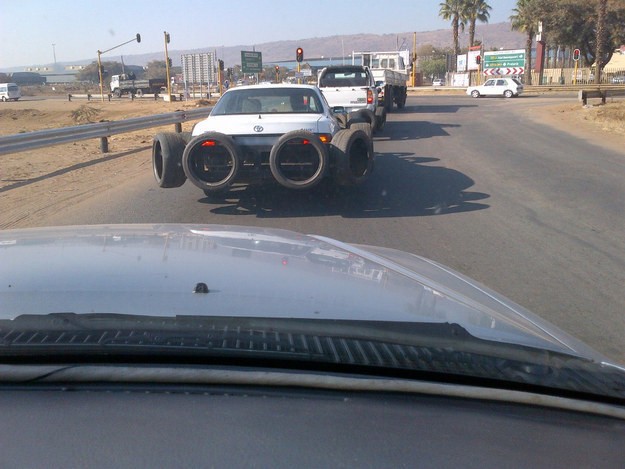 In a city full of crazy drivers one has to devise a means of protecting oneself from accidents. It is only in South Africa that you can find 'smart, intelligent' drivers like this. So in case you want to keep yourself safe from a road accident, build a shield around your car just like the picture above shows. *winks*
22. Signs that warn you of…Something?
23. Toilet Roll Dispensers: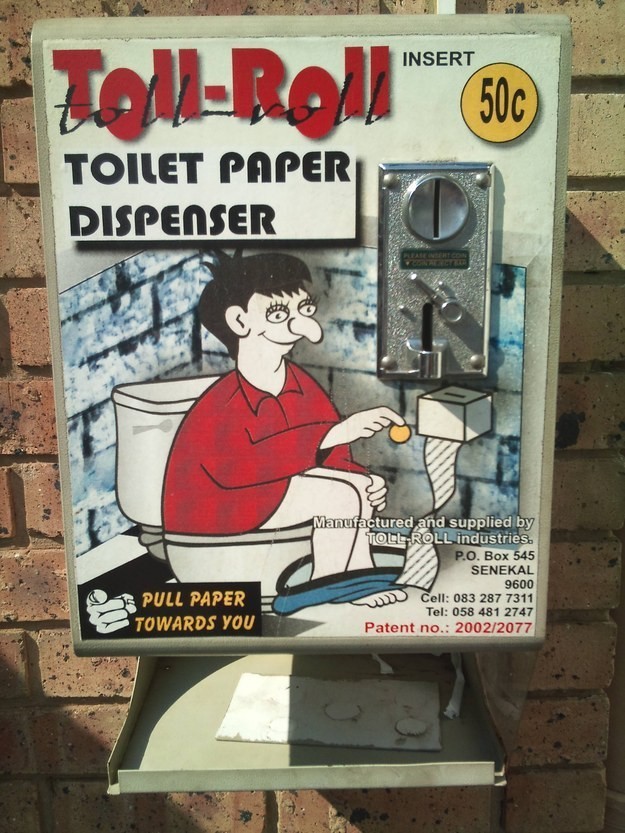 24. Dead Whales Being Transported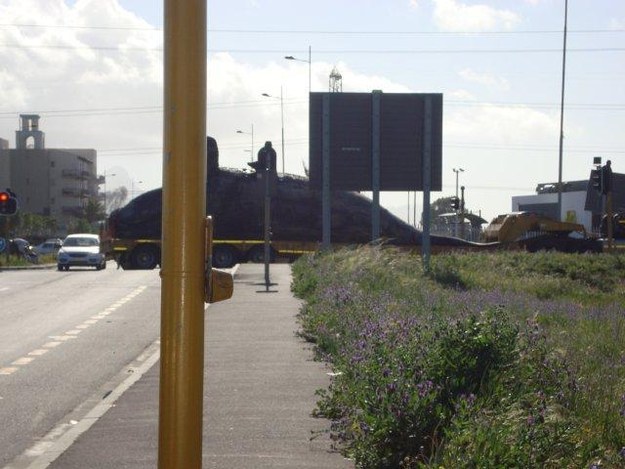 25. Casual Warning Signs:
26. Less Casual Headlines: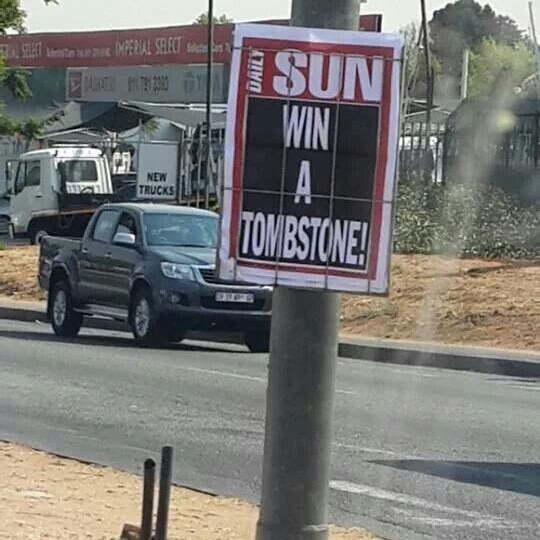 Death is an inevitable end of all men but most times we feel uncomfortable discussing it. Don't you think it's cool to get your own tombstone while you are still alive…Just sign up for whatever competition the above picture is advertising…I'm not interested though.
27. Dead Zulu Singer Zombies: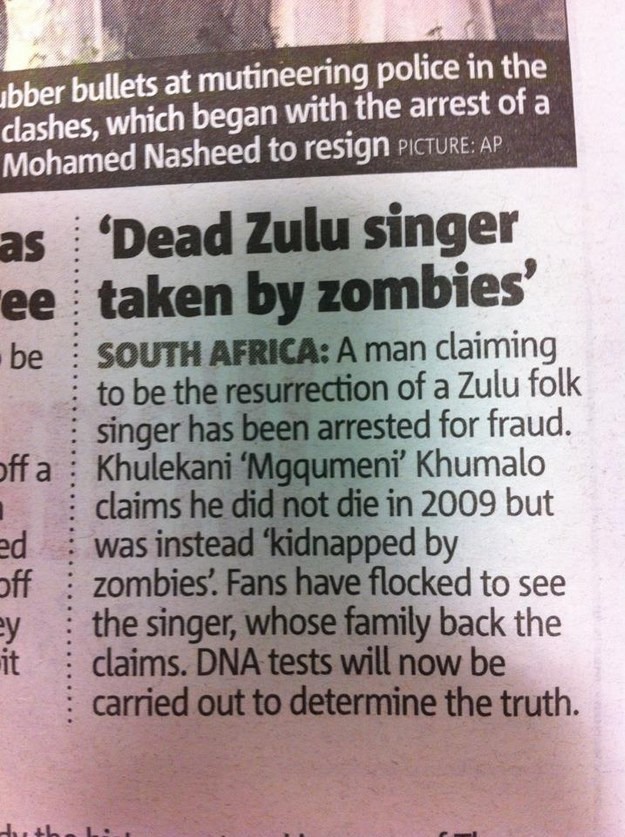 Read Also: Funniest Break-Up Text Ever: "You Were Rude To My Cat" Goes Viral
28. Vampire Hunts: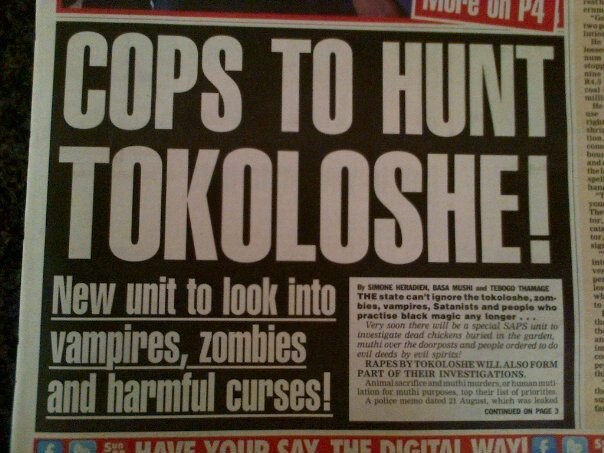 29. Handicapped Signs Like this:
30. OMG WTF STFU Takalani Sesame:
Recommended Reading