An accident is mostly unplanned, unforeseen and can often lead to death and as such, it is not something to laugh about. They usually result in negative outcomes which may have been completely avoided or prevented had circumstances leading up to the accident been recognized, and acted upon, prior to its occurrence. However, after an accident has occurred, people who survive it are so grateful to have escaped with their lives that the only way to let out the stream of adrenalin would be to laugh it off and out of their systems. When it comes to car accidents, they can often be caused by traffic jams, collisions, over speeding or such other things.
A car crash can equally occur when a vehicle collides with another vehicle, pedestrians, animals, road debris, or other stationary objects like a tree or an electric pole. Road accidents or traffic collisions can result in injury in some cases, it can also lead to death, vehicle damage or damage to properties. Road accidents can be classified as either fatal car accidents, deadly car accidents or gruesome, it could also be categorised into major and minor accidents. Depending on the amount of damage done, car accidents and how they happen can range from bizarre to gruesome. Below are 20 Must-See Photos of bizarre scenes of accidents that will leave you wondering what happened.
20 Must See Accident Photos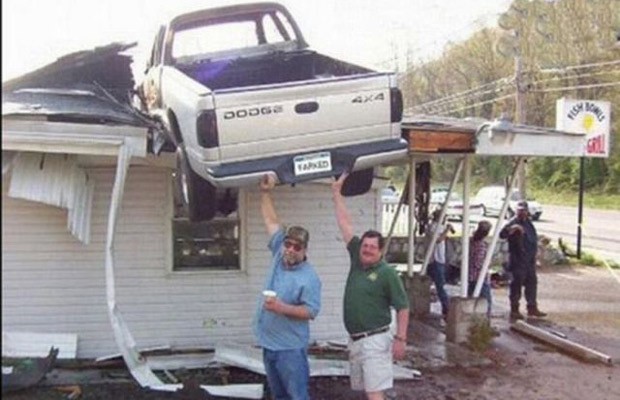 We know that is a short house but a car certainly still does not belong up there. It boggles the mind how this one happened.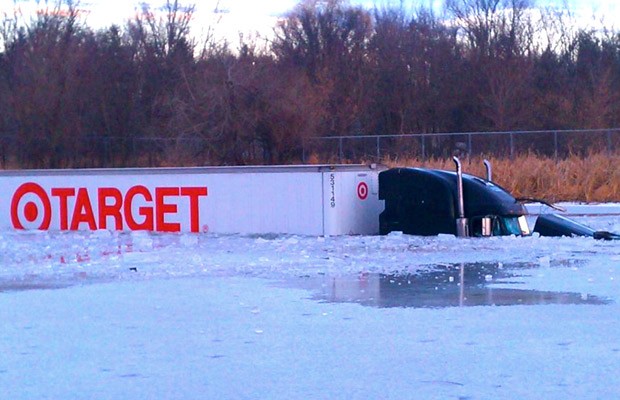 It can be pretty tricky to drive in ice and this driver seems to have lost control and ended up in a weird spot.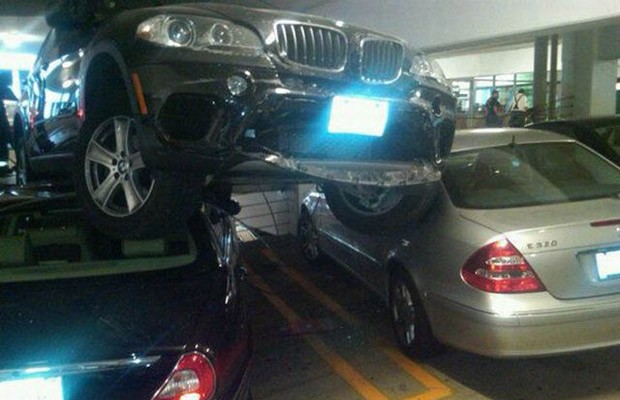 This just looks like the cars were wrestling and we are all confused.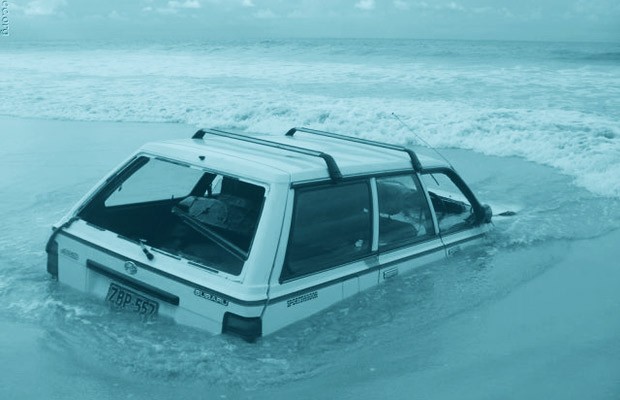 The car that probably thought it could drive on water and the driver that did not know how to stop it.
How bizarre are those? Well, You've not seen half of it, keep going.
They get even weirder than the last set so brace yourself.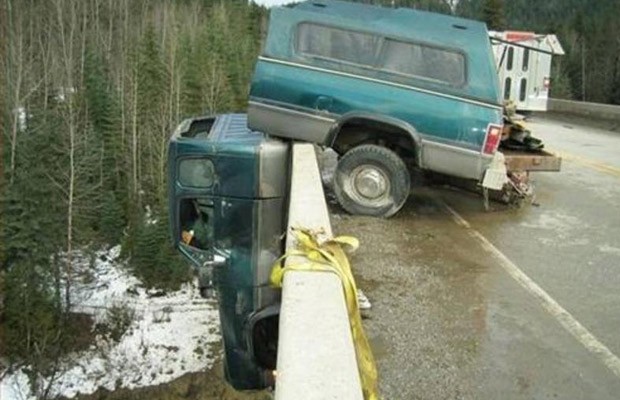 This looks pretty painful for both the car and the occupant.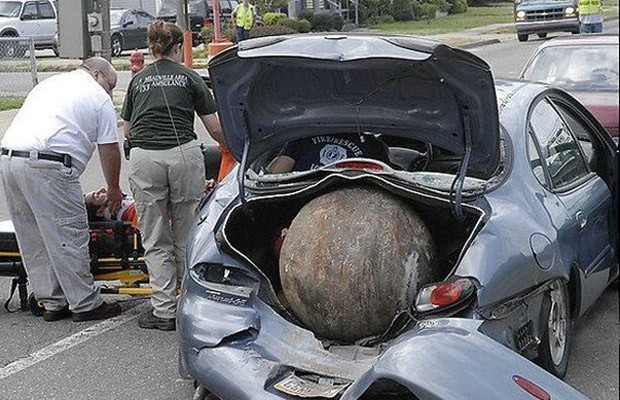 The load is certainly heavier than the car trying to carry it, unfortunately.
The people in this picture look as confused as we all probably are at this flipped car that looked like it wanted to climb down some steps.
How on earth did that car get there?
Again, how did that car get there?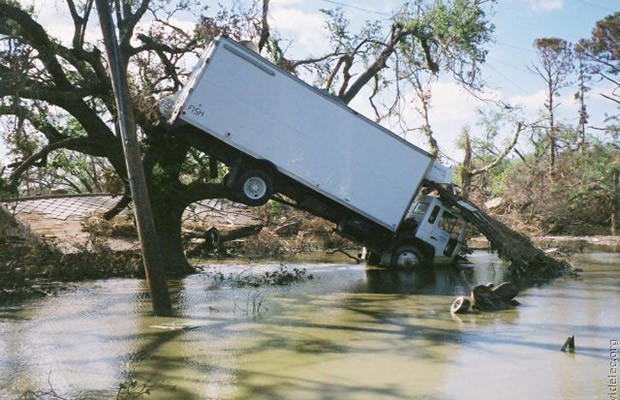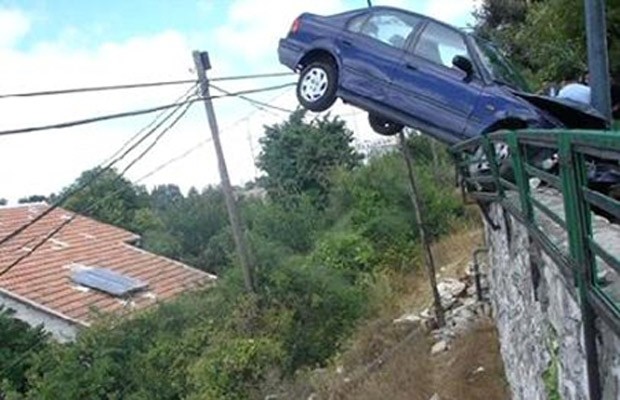 That's not all, keep going.
Trucks can sure act blind and dumb. What is it doing in the pool?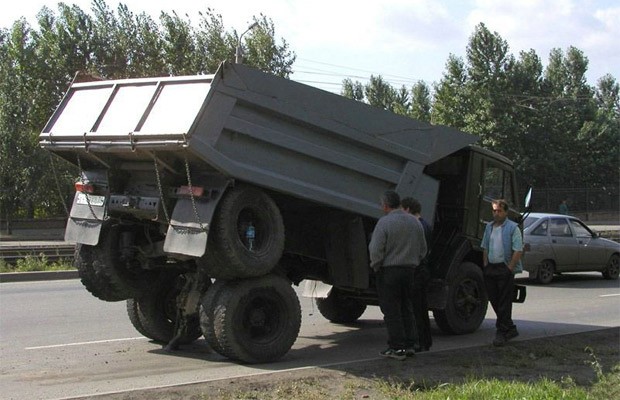 That stair is for people not for cars, didn't anyone tell that to the driver?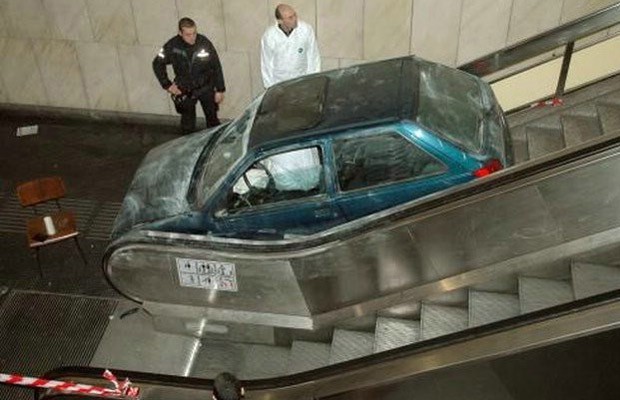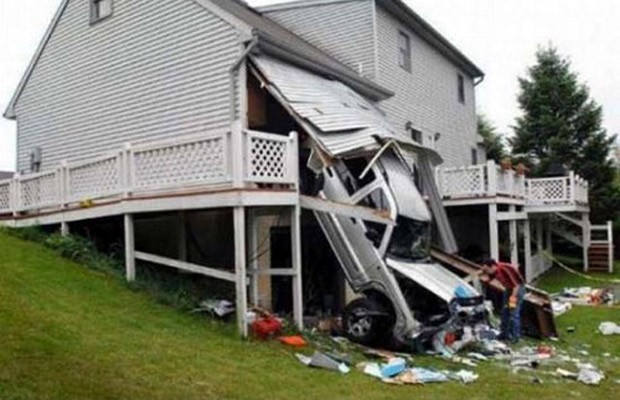 Accident 1 by MemaNH … retired and…
We saved the best for the last, its time to watch how some of these bizarre things happened. Scary accidents compilation caught on video! Part 1
17 Videos of Car Crashes and Close Calls
Car Accident Tips
Now that you've seen some of the accident photos we've posted here, what would you do if you happen to find yourself in any major accident?
Any major Car accidents can be very stressful but by applying the following tips we've listed here, you will know what to do if you happen to find yourself or involve yourself in one.
Accident Tip 1: Stay calm.
Be composed and stay in control, keeping a normal demeanour helps you stay in control of an accident situation.
Accident Tip 2: Call the police.
It is important that you ensure that you and your passengers are ok, you should move as far off the roadway as possible, but at the same time stay at the scene of the accident and warn any oncoming traffic by putting on your hazard light
Call the appropriate emergency number to report the accident, the number is 10111 if you are in South Africa, 911 in the US and 999 in Britain, You can see a range of other country's emergency numbers here
Accident Tip 3: Exchange vital information with the other driver
If you are directly involved in the accident, the next thing to do is to contact your insurance company and report the claim.
You can write down the name, address, phone number and license numbers for all drivers and witnesses. Ask for the insurance companies and policy numbers for driver or drivers involved in the car accident