As important as it is to eat, it is a lot more important to eat right. Food has a funny way of doing the very wrong things in the body especially when you eat the wrong food. Thus, the importance of eating healthy remains a very crucial part of our dining habits which we should never take for granted. In the interest of mixing fun and good food, we bring you a list of some of the restaurants, cafes, delis and healthy eating places in Johannesburg.
These places serve healthy food in a healthy and fun environment. Read on to see the best places to explore this holiday if you want to give that special someone the treat of a lifetime.
Healthy Eating Places In Johannesburg
Leafy Greens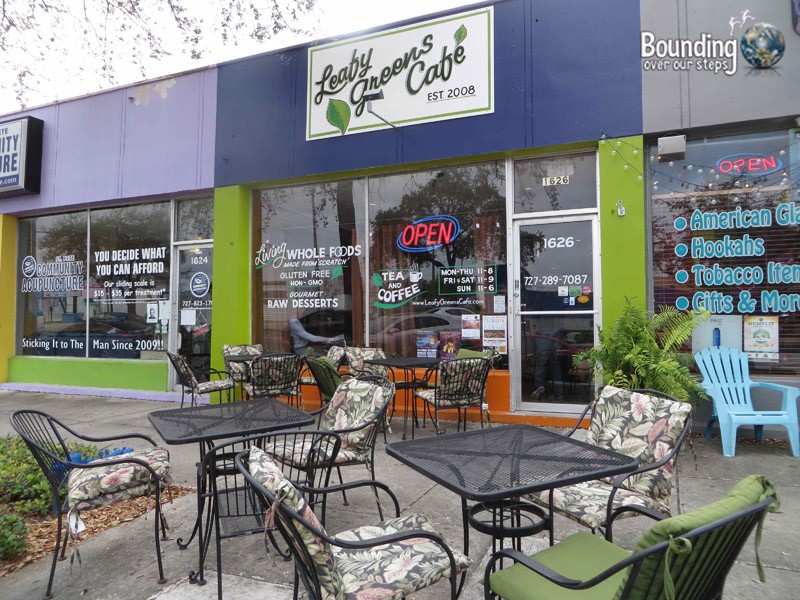 This plant-based, living food café is situated on the same farm as the much-loved Casalinga Restaurant. It's a raw food and vegan-friendly restaurant with an emphasis on ingredients that are in season and that can be sourced locally (much from their own garden in fact). It opened in 2010 and has been thriving ever since. They have buffets on weekends offering an array of sumptuous and healthy curries, salads, soups, pizzas, falafel, croquettes and loaves of bread that are all vegan-friendly and a small gourmet menu from Wednesday to Friday. Their sugar, dairy, and gluten-free cheesecake is definitely a must-try piece of heaven.
The menu is designed around the garden to ensure that food is in season, local and organic (including organic wine). Leafy Greens also serves fresh juices, smoothies, and desserts that are sugar, dairy, wheat and gluten-free.
The Greenside Café
This is an amazing vegetarian/vegan restaurant in the heart of Greenside, run by Dimitri Gutjahr, who is passionate about saving the planet. The multi-award winning gem has been serving up Vegan delights for over 6 years. This restaurant is 100% vegan, with a focus on healthy vegan nutrition. The menu includes dishes like salads, wraps, pizzas, and pasta.
Conscious 108
Conscious 108 was born out of a philosophy of kindness – a kindness that extends to humans, animals and the world around us. They're a vegan restaurant that is primarily focused on offering delicious vegan-friendly food that will cater for all tastes and palettes including their traditionally meat-orientated customers, this means they use soy as a substitute for meat in many of their dishes.
Both vegetarians and vegans will find this enticing and even celebratory, as they offer more than veggie-burgers and salads. They really do cater beyond expectation and anything from lovely health-wraps to baked meals and even pastries and desserts fill up this delicious menu. They serve vegan-comfort foods like lentil 'shepherd's pie' or the 'conscious bowl' (raw red cabbage, avo, carrots, sautéed spinach, quinoa and teamed chickpeas topped with hummus) as well as salads, wraps, and burgers that all give you the feel-good factor.
Aurelies Health & Lifestyle Cafe
They call themselves 'the home of the natural foodie' and pride themselves in offering both fresh and seriously tasty, vegetarian food. The place is so cleverly laid out that you can even buy the exquisite furniture you are sitting on, along with all the interesting goodies on the shelves. It makes you feel like you want to transplant the place into your home along with the delicious food coming out of the kitchen. The menu is mainly vegetarian based on fun and exotic ingredients.
They have a delectable range of freshly squeezed fruit and vegetable juices with the option of adding a shot of natural immune-boosting/anti-inflammatory/detoxifying wonders. The salads are to die for with exciting combinations of veggies, cheeses, legumes, nuts, and seeds that really prove that vegetarian food need not be boring. And, the burger patties are made using a falafel base or sweet potato, butternut, mushrooms, eggplant and more!
See Also: Top 10 South African Dishes You Should Not Miss For The Holidays
Free Food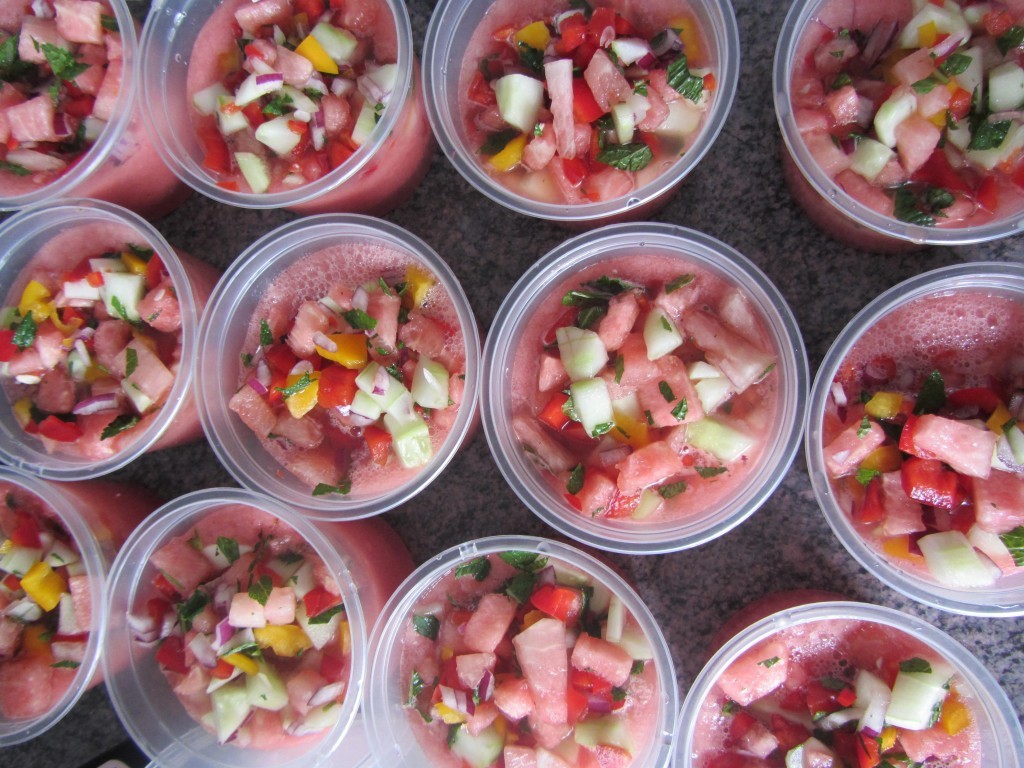 Free Food offers gluten, wheat, dairy, sugar, preservative and animal-free food that still manages to be sumptuous and exciting! The brand started out selling ready-made vegan meals but has now opened their very own dinner and deli. Try the quinoa with spiced, marinated-then-seared tofu triangles, shitake mushrooms, carrot shavings, shredded red cabbage, cherry tomato and chives with toasted cashew nut and ginger jelly, the organic creamy kale with spicy tofu and red rice or one of their carb-free wraps which are also banting-friendly.
Fresh Earth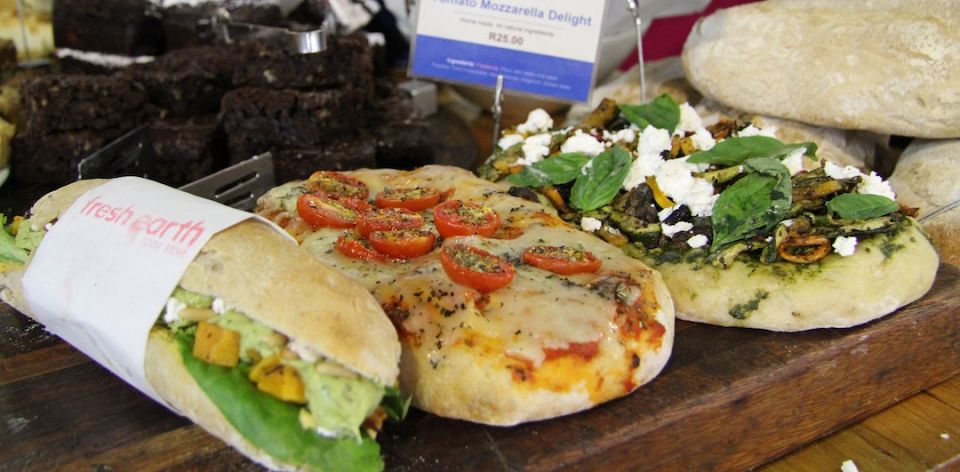 Matthew Ballenden has become so successful with his range of gluten-free and wheat-free bread and baked goods that he's actually opened a massive factory to deal with the overwhelming demand, but it all started in this little shop-come-restaurant. Matthew's mission is to offer wholesome vegetarian and vegan foods that are also delicious.
The shelves, fridges, and freezers are filled with a huge assortment of goods and include foodstuffs for vegetarians, vegans and those allergic to gluten and preservatives. The store also boasts an impressive eat-in and take-out menu. Opt for a gluten-free, vegan pizza, one of their fantastic veggie burgers or perhaps a Sunflower Nori Wrap (mixed lettuce, tomato, cucumber, alfalfa sprouts, avocado, sunflower seed pate and Asian tempeh wrapped in nori seaweed.)
Love Food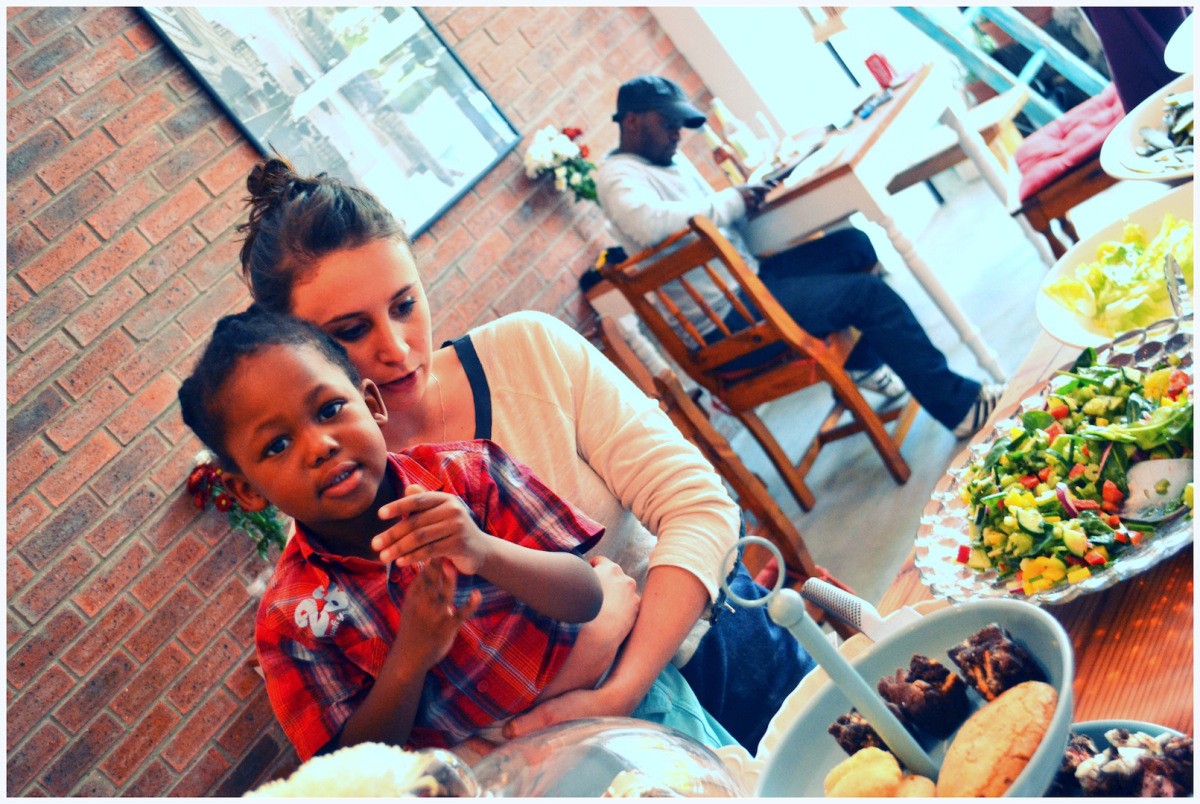 Love Food is a precious little deli-style cafe in the heart of Johannesburg. It serves a daily buffet table that offers a variety of six fresh and healthy salads (including vegan and vegetarian platters); a hot dish of the day; and a choice of either fish, meat, chicken or veg.
Nü Health Food Cafe
Nu-Health Food Cafe is a bright and airy maker of all things tasty and healthy. They serve a variety of quinoa bowls, you can add chia to anything you want, and goji berries make multiple appearances on the menu. You have a variety of options in each category (smoothies, juices, salads, quinoa bowls, wraps, and sandwiches) and you'll find plenty of delicious things to meet your needs, whether you're gluten-free, sugar-free, or dairy-free. Inventive pairings, like a curried lentil and banana salad, sound strange, yet delight the palate. They do free-range meat options too.
Service Station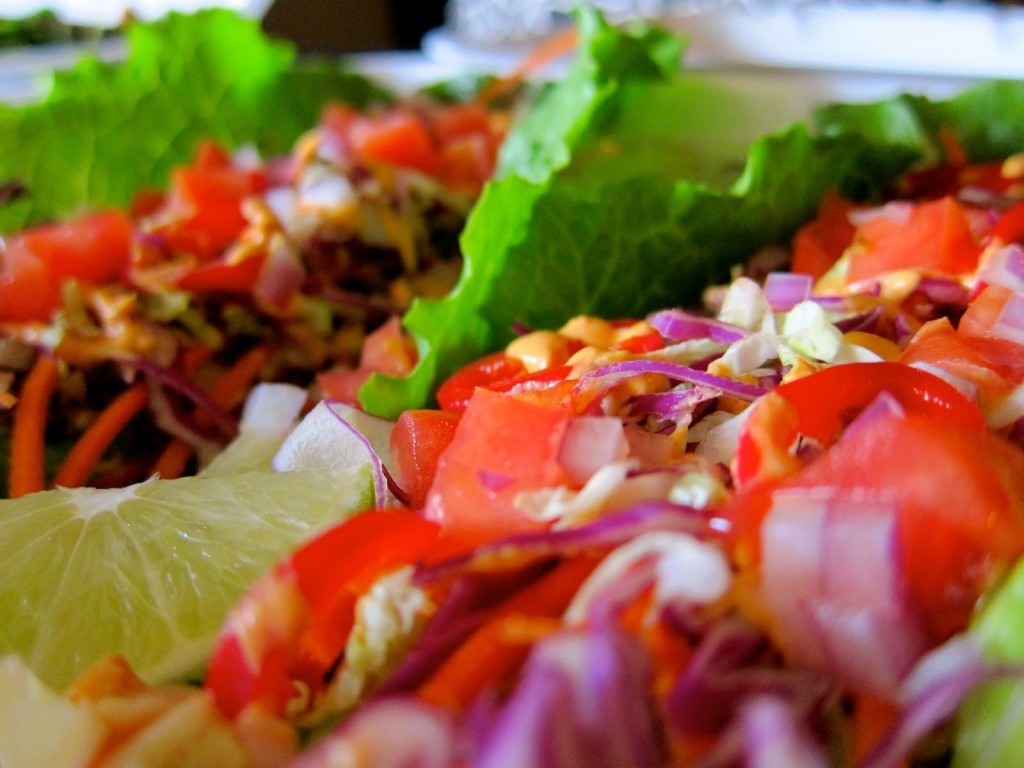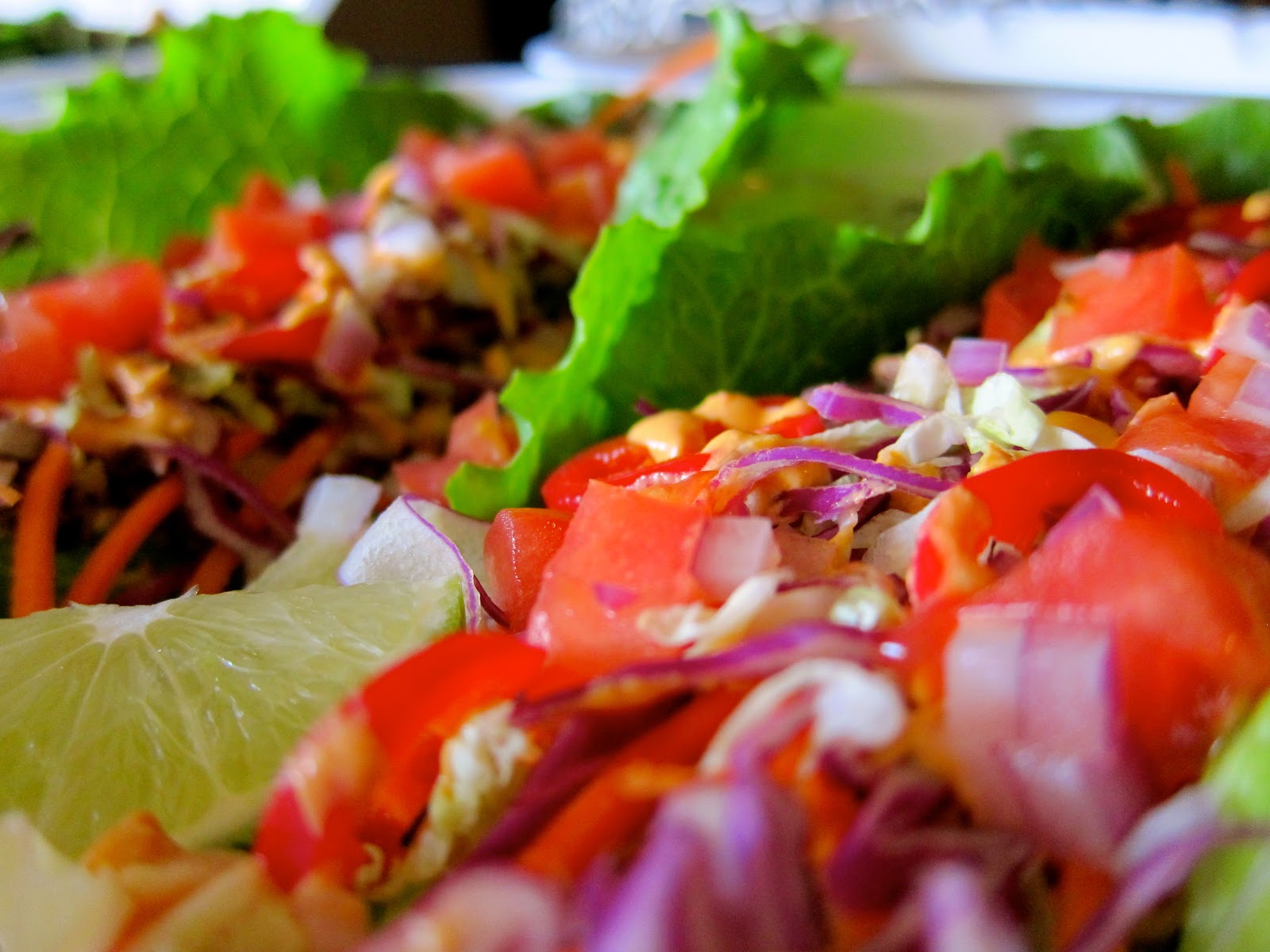 The Service Station is a longstanding deli and cafe offering a wide variety of vegetarian meals to eat in or take away. The harvest table is predominantly vegetarian, and they also offer a selection of seasonal freshly prepared salads and a hot bake of sorts. They serve freshly pressed vegetable and fruit juices, and in the mornings' homemade seasonal fruit salad, wheat-free muesli and yogurt are on the menu. All food is free of any preservatives and made on site.
Tashas
Tasha has a fantastic array of salads; over 10 to choose from and all very different and bursting with flavor! Try the Tabouleh and Halloumi salad with bulgur wheat, fresh tomato, mint, parsley, red onion, lemon, olive oil, tossed with lettuce, micro greens and baby marrows or the Summer Salad with avo, watercress, spinach, sprouts, pumpkin seeds, black mushroom, red onion, mange tout and chicken.
Moemas
It might be primarily a bakery, but they also do a fantastically healthy, sumptuous and yet simple buffet-style lunch inclusive of about 5 different salads: roasted aubergine with slow roasted tomato, basil, and feta; a red cabbage, pawpaw, pineapple and macadamia nuts are two gorgeous examples.
Arbour Café
They serve gluten-free, savory, buckwheat pancakes (galettes) as well as freshly squeezed juices and a delicious array of salads including chicken, avo, broccoli, beans, sun-dried tomato, Parmesan and pine nuts or the seared duck breast salad with orange, fennel, celery, lentils, and pomegranate.