Sarah Baartman also known as the 'Hottentot Venus' was a famous Khoikhoi woman (born 1789 in Eastern Cape, died 1815, in Paris, France) who was famously exhibited as a freak show attraction in Europe during the 19th century.
Born to Khoisan family near the Gambtos River, she was orphaned at a very young age after which she was then enslaved by a Dutch farmer near Cape Town. She had remarkable physical features that pronounced her feminity most specifically her humongous hips, backside and enlarged labial lips. A military surgeon who was within Cape Town at that time saw her and thought she would be a major attraction in England.
After gaining permission from the then governor of the Cape region, Alexander shipped her off to England for display purposes. Little is known about Sarah Baartman. However, the following will help shed some light about this famous South African woman -Sarah Baartman.
See Also: 14 Things You Didn't Know About Henry Cele Of Shaka Zulu
She had Unusual Body Features
This is one thing that made Sarah Baartman a popular public figure. She had extremely large buttocks and elongated labial lips that hung down 3 to 4 inches. This was considered remarkable since most Caucasian females have less pronounced feminine features. This led her to be labeled as the Hottentot Venus in reference to Venus, the Greek god of fertility.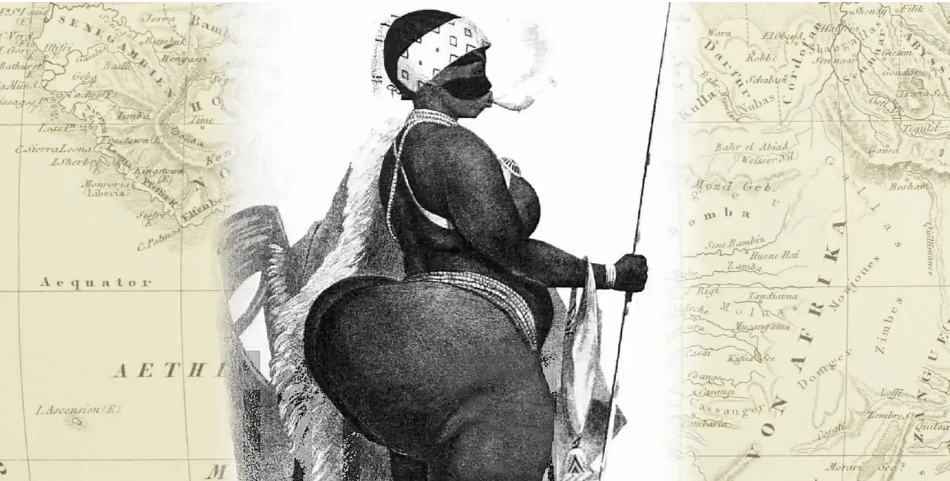 She was Exhibited in Science Fairs and Freak Shows
In the 1800s, the slave trade was still rampant in some parts of Africa. During this period, Europeans were obsessed with proving their own superiority and proving that other races particularly the blacks were over-sexed and inferior. As such, Sarah Baartman was exhibited in freak shows as a true testament to this and many people turned up for the exhibitions to affirm this statement. It is approximated that Sarah Baartman was exhibited over 200 times during the duration of her stay in London.
See Also: 12 Lesser Known Facts About The Legendary Steve Biko
She was Nearly Rescued at One Time but she Declined
After passing of the slave trade act in 1807, her exhibitions came out as a public scandal and many organizations came out to fight for her release, most notably the African Association. These organizations launched a public campaign via newspapers but upon inquiry by the government, Sarah Baartman declared that she was not being forced to carry out the exhibitions and was even being given a share of the profits. She declined efforts to repatriate her to her home country South Africa. It is however, thought that she was coaxed into issuing these statements
Saartjie Sarah Baartman Spoke 4 Languages
Due to the diverse cultures that Sarah Baartman was exposed to, she developed lingual skills in various languages. According to reports, Sarah Baartman could fluently speak her native language, French, Dutch and English.
[youtube_video video_id="WDcSXQ8QjsA"]
She was Christened at Manchester Cathedral
As strange as it may sound, Sarah Baartman was actually christened. After the government inquiry, she was thrust in the limelight and even toured various cities both in England and Ireland before her christening at the Manchester cathedral on 1st December 1811
See Also: 10 Remarkable Facts About Archbishop Desmond Tutu
She was Sold as a Slave to France
During one of her exhibitions, a French man saw her and bought her as a slave. She moved to France in 1814 and was exhibited by an animal trainer in a more pressurized and inhumane condition. During this time she was a subject of various scientific studies and paintings and even elicited some interest from the French national museum.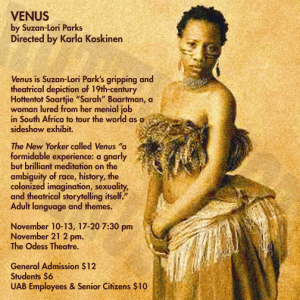 She was a Heavy Drinker
Due to the pressure and dehumanizing conditions she was undergoing in France, Sarah Baartman became a heavy drinker. According to reports, she took up drinking as a solace for the dehumanizing conditions she was living under and was drunk during most of the exhibitions.
She Became a Prostitute at One Time
In 1814, the popularity of Sarah Baartman had significantly waned in France. As a result, she resorted to prostitution so as to support herself. According to reports it is believed that the purported 50 percent profit-sharing with her exhibitor was actually non-existent and she was being paid a measly amount for her shows.
She Died of an Inflammatory Disease at 25
Sarah baartman AKA Saartjie Baartman died of an inflammatory disease in 1815 at the age of 25. The actual cause of death was unknown but syphilis was prevalent during this period and is most likely the cause. Her remains were exhibited at the Paris museum
Her Remains were Returned to South Africa in 2002
After a public outcry in South Africa, Sarah baartman's remains were returned in 2002. She was buried at her hometown and the Sarah Baartman Centre for Women and Children was established in her memory.