Skeem Saam follows the lives of three teenagers and their journey to manhood. It explores the challenges they face in their quest to grow into healthy and responsible young men. It also delves into the roles played by their relations and family members in shaping their self-esteem and sense of belonging in the community.
The show, which has garnered an extensive fan following among young people in South Africa, generally sums up the idea that real men are forged in the fires of the challenges they face on the road to manhood. Skeem Saam has gained popularity and ranks among top educational telenovelas such as Generations: The Legacy. It is also rich in content and has unique storylines that ensure viewers stay interested.
What Went Down In Skeem Saam in January 2022 
If you have missed the January 2022 episodes of Skeem Saam, let's have a rundown of what we saw last month. True to form, January episodes from the Skeem Saam threw up some quite revealing scenes that fans are yet to recover from.
It began with an arrest being made in connection to the death of Fanie Maserumule and Alfios disappointment after learning that the desk position would be going to someone else.
Down the line, viewers discover that Alfred's plan to resuscitate his dying business fails when he gets turned down by a relative he sought help from. Kwaito finds two unexpected individuals in a questionable position. Lehasa tries to remove all the shareholders at Rovuwa through questionable means, and Alfios gets a call from the authorities.
January 2002 Skeem Saam episodes end with Lehasa going uninvited to the gala dinner for the literacy project. What do we expect in the February episodes of the show? What would happen with the Principal? Would Rovuwa escape legal action over its dismissed workers? These and more will be revealed in the Skeem Saam teasers for February 2022.
Skeem Saam Teasers For February 2022
The expectation is high as fans await the next episodes from the highly educational and exciting series. Viewer anticipation for the next time their favorite cast members can appear on screen has seen many theories put forward about what to expect from the show's very talented cast in February.
The quality of the series and its progressive nature have fans believing that the February episodes will not disappoint. And they are right. Let's take a look at the scenes that will be revealed in February in this fun-filled, action-packed thriller.
Tuesday, February 1, 2022 – Episode 152
Evelyn's proposal is refused by the Principal, and Babeile finds out that Alfios didn't go hiking alone. Khwezikazi and Lehasa have a confrontation with the Mavimbelas.
Wednesday, February 2, 2022 – Episode 153
Marothi unexpectedly gets contacted by an unlikely school principal. Alfred finds himself in hot waters, realizing that he has been recognized by members of Alfio's family. John is surprised to get a call from someone in prison.
Thursday, February 3, 2022 – Episode 154
Kobus makes it clear that the only way for Rovuwa to escape legal action against it is for its deposed employees to be compensated adequately after the cafe is closed down. The literacy project pioneered by Kwaito gives a semblance of hope. An unexpected resurrection shocks The Magongwas.
Friday, February 4, 2022 – Episode 155
Alfios remains out of it as Alfred and Celia begin to feel the heat. It appears Lehasa has the upper hand on the staff of Cafe Rovuwa. Turf High gets included in Marothi's project with help from the Principal.
Monday, February 7, 2022 – Episode 156
It appears Celia's most recent choices will plague her for the rest of her existence. Principal vows to make life unbearable for Kwaito.
Tuesday, February 8, 2022 – Episode 157
A side chick lobbies for the main chick's position. Celia is called upon by a patient who just survived. A father's pleas for a second chance for his son is met with disapproval from a resolute principal.
Wednesday, February 9, 2022 – Episode 158
Francois presents a lucrative deal to his employer regarding Cafe Rovuwa. Kwaito joyfully returns home with a new car. Celia is distraught as she is presented with a set of strict conditions by Mr. Kgomo.
Thursday, February 10, 2022 – Episode 159
Alfios gets a strict warning about his business dealings from Mma Matji. Principal expresses her displeasure with Kwaito's conduct in the presence of her staff. Lehasa doesn't compromise on her refusal to put up Cafe Rovuwa for sale.
Friday, February 11, 2022 – Episode 160
Lehasa is bothered about what the future holds. Marothi and Kaone bump up the status of their relationship. Access to a vital business account is restricted from Magongwa.
Monday, February 14, 2022 – Episode 161
Wedding celebrations are around the couple for one of Jozi's power couples. Kwaito's unforeseen change in behavior doesn't sit well with MaNtuli. There is more to Celia's confession to Mr. Kgomo.
Tuesday, February 15, 2022 – Episode 162
A certain bride-to-be quickly embraces her new role. Alfred is upset when a former business partner stands him up. A newbie's suggestion provokes a hostile response from a dubious businessman.
Wednesday, February 16, 2022 – Episode 163
Lehasa is bent on making amends to Khwezkazi. MaNtuli does not like the idea of Kwaito doing the literacy project. Alfred opts to have his enemy close by.
Thursday, February 17, 2022 – Episode 164
A young entrepreneur starts getting the missing puzzles together. Eunice gets emotional support from an unlikely source. Principal startles Lizzy as he walks in on her stalking an ex-lover on social media.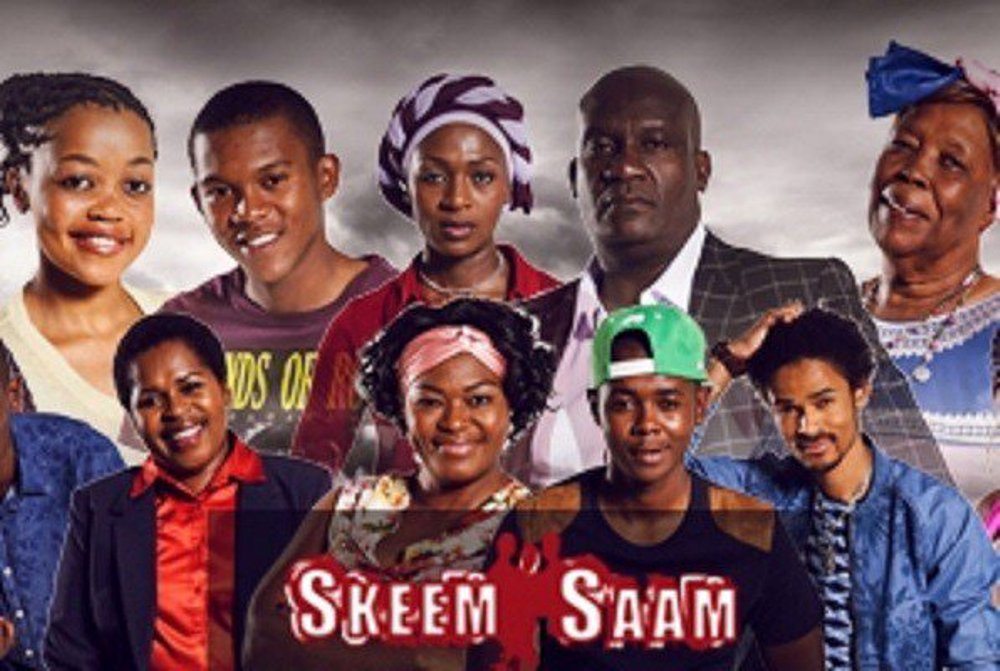 Friday, February 18, 2022 – Episode 165
Alfios breaks out in a cold sweat after a troubling recollection of his near-death experience. A young graduate is distressed about the prospect of unemployment. A dubious businessman sets a series of plans in motion.
Monday, February 21, 2022 – Episode 166
Alfios reveals the beastly part of himself to the utter shock of the Mangongwa couple. Eunice's depression lingers on account of her unemployed status. The lukewarm reception she gets from the Maphosas dampens Khwezikazi's spirits.
Tuesday, February 22, 2022 – Episode 167
Alfios presents a list of demands to the Magongwas. Eunice seeks out alternative means to secure a future. Mapitsi's bid to protect her mother-in-law's interests sees her do the unexpected.
Wednesday, February 23, 2022 – Episode 168
Matters escalate between John and Mapitsi before the intervention of a third party. Eunice compromises to save her career, and Alfios gets one over on the Mangongwas.
Thursday, February 24, 2022 – Episode 169
Employer and employee's romantic moment is interrupted by a nosy daughter-in-law. Alfred enlists external help to persuade Alfios. Eunice finally receives long-awaited news regarding her job search.
Friday, February 25, 2022 – Episode 170
John is seduced by a desperate employee. The Mangongwa's find it challenging to raise Alfios' money. Eunice finally puts her employment worries to bed.
Monday, February 28, 2022 – Episode 171
John's eyes are opened to the perilous nature of his situation. The Mangongwa's efforts are fruitless. Eunice realizes she can't have it both ways concerning her employment.
Skeem Saam Actors and The Characters They Play
Skeem Saam is blessed with a collection of quite talented cast members. While some have left the series over time, others join the robust production team. Let's take a cursory look at who they are and the roles they portray in the teen series.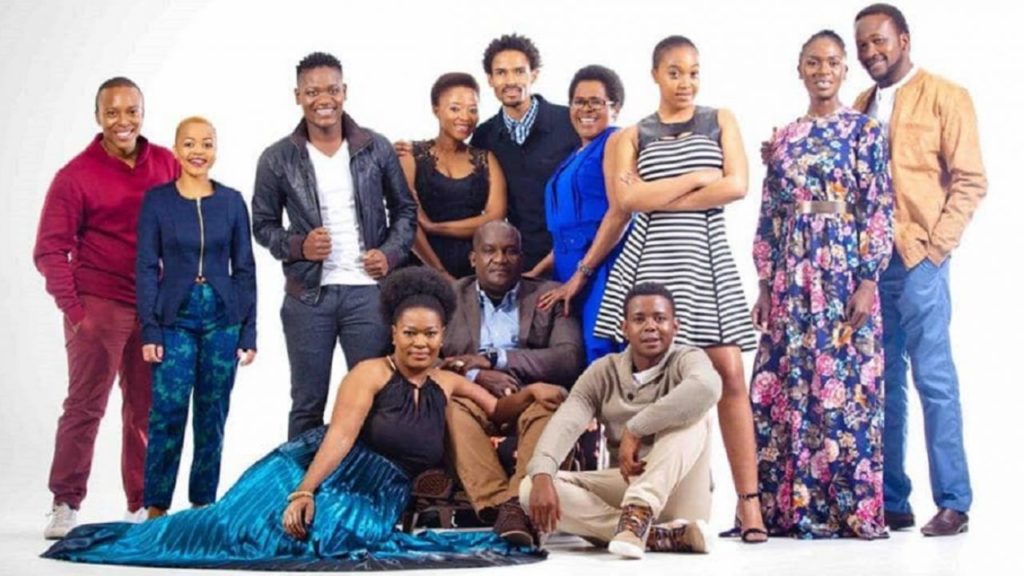 Clement Maosa – Played the role of Zamokuhle Seakamela
Cornet Mamabolo – Played the role of Thabo Maputla
Patrick Seleka – Played the role of Katlego Peterson
Africa Tsoai – Played the role of John Maputla
Harriet Manamela – Played the role of Meikie Maputla
Eric Macheru – Played the role of Leeto Maputla
Dieketseng Mnisi – Played the role of MaNtuli Seakamela
Shoki Mmola – Played the role of Celia Magongwa
Mogau Motlhatswi – Played the role of Mapitsi Magongwa
Masilo Magoro – Played the role of Charles Kunutu
Lydia Mokgokoloshi – Played the role of Koko Mantsha
Lerato Marabe – Played the role of Pretty Seakamela
Molefi Monaisa – Played the role of Wallet Rakau
Putla Sehlapelo – Played the role of Alfred Magongwa
Makgofe Moagi – Played the role of Charity Ramabu
Skhumbuzo Mbatha – Played the role of Mpho Manaka
Elizabeth Serunye – Played the role of Principal Thobagale
Cedric Fourie – Played the role of Lehasa Maphosa
Thabo Mkhabela – Played the role of Leshole Mabitsela
Amanda Manku – Played the role of Lizzy
Vusi Leremi – Played the role of Clement Letsoalo
Bongani Madondo – Played the role of Sifiso Ntuli
Tshepo Senatle – Played the role of Koloi Shivambo
Phophi Ratlabala – Played the role of Cindy Khuzwayo
Innocent Sadiki – Played the role of Sthoko Seakamela
Sebasa Mohale – Played the role of Doctor Hlongwane
Patrick Bokaba – Played the role of Bopape
Authors Molepo – Played the role of Captain Malebana
Oratilwe Maitisa – Played the role of Eunice Nkadimeng
Oupa Manamela – Played the role of Sergeant Babeile
Liza Van Deventer – Played the role of Candice
Tebogo Hendrick Modisane – Played the role of Alfios
Pebetsi Nolo Matlala – Played the role of Mokgadi
Clevy Sekhala – Played the role of Dennis Letsaolo
Aubrey Makola – Played the role of PI Ramashala
Luyolo Zitha – Played the role of Nomfundo
Keamogetswe Leburu – Played the role of Bonhle
Nozipho Langa – Played the role of Glenda Mogotsi
Lebohang Elephant – Played the role of Mr. Kgomo
Lebohang Chidi – Played the role of Carol
Samukele Mkhize – Played the role of Khwezikazi Gasela
Skeem Saam Has Lost Some Cast Members
Skeem Saam has had the distinct privilege of having a dedicated cast who are constantly trying to make the show interesting and pleasurable for viewers. From time to time, they have had to face the challenge of losing actors either due to personal reasons, as referenced by Thabo Mathupa.
Others include poor pay or unavoidable tragedy like the death of Charles Maja, who played the role of Big Boy Mabitsela on the show. However, the most common reason for these departures has allegedly been the poor salaries that these actors are paid.
Thabo Mkhabela
Thabo Mkhabela was one of Skeem Saam's biggest stars, and he played the role of Leshale Mabitsela in the TV series. He took a temporary break from the show in June 2021 because of the tragic death of his on-screen father, Charles Maja, after a stroke. Before his death, Charles Maja played the role of Big Boy Mabitsela on the TV show.
The temporal break soon turned to a permanent one as Mkhabela also pointed out that the show was not meeting his financial expectations. Thabo's departure on screen saw him move away from Turfloop after securing a pilot's job elsewhere. Whether he will return in the future is everyone's guess.
Cornet Mamabolo
Cornet Mamabolo portrayed the character of Thabo "TBose" Maphutla and left the show to pursue private interests. He has been focusing on turning his Digni Financial Services into a success, stating that the business paid him more than what the show's creators were paying him.
Oros Mampofu
It was rumored that the star who played Jama on the show was fired at some point. Those rumors turned out to be baseless because while it was confirmed that he had a fallout with the producers of the series after demanding better pay for his character, both parties parted ways on mutual terms.
Amanda Du Pont
The popular actress Amanda Du Pont played the role of Lelo Mthiyane. She made waves after she left the series for the better paying BET Africa's Isono, where she portrays the character of Mamba.
New Skeem Saam Actors Have Joined the Show 
While the departures have been disappointing, fans got to see a new set of teenagers make appearances on the teenage series on January 12. Philip Thobejane and Mahlatse Moropo, who play the roles of cousins Mahlatse Mahlatse and Letswe, respectively, will get expanded roles.
At the same time, there are also new acts like Mosa Nkwashu as Lewatle, Zizo Sobhutyu as Mosebjadi, and Thabiso Molokomme, who will be playing the character of Paxton Kgomo, younger brother of the deceased Kele Kgomo.
Skeem Saam Has Been Showing For Over A Decade
The show, which was created by Winnie Serite and had crew members like Producer Debbie Strumpher, premiered on SABC 1 in October 2011.
PEU Communications Solutions, the production company running things, chose Turfloop, Johannesburg, as the primary location for the series. The show has had a variety of writers, including Sebabatso Mofokeng as lead writer and other additional writers like Lorato Phefo, Lunga John Radebe, and Kgomotso Aphane.
Skeem Saam initially began airing from 6 pm to 7 pm on weekdays but has since been moved to the 7 pm slot every Monday to Friday. The show lasts for an hour on SABC 1.