Dieketseng Mnisi (born in 1961) is a South African actress who came into the limelight for her role as 'Nontombi MaNtuli Seakamela' on SABC1's Skeem Saam. This role has earned her popularity and made her a household name in the South African entertainment industry.
She is well known for going beyond what is given to her in the scripts and adding so much flair and suspense to her acting roles, leaving viewers glued to any character she portrays. Dieketseng Mnisi excelled in the soap opera, playing a starring role for five years and over nine seasons. Let's learn more about the veteran South African TV star.
Summary of Dieketseng Mnisi's Biography
Full Name: Dieketseng Mnisi
Gender: Female
Year of Birth: 1961
Ethnicity: African
Nationality: South African
Marital Status: Divorced (m. 1985; div. 2005)
Dieketseng Mnisi's Ex-Husband: Jabulani Nkosi
Dieketseng Mnisi's Children: Two
Dieketseng Mnisi's Net Worth: $125,000
Famous for: Being an Actress and especially for her role as Ma Ntuli in Skeem Saam
Dieketseng Mnisi Was Born In Soweto And Raised In Johannesburg
Raised in the municipal of Johannesburg, Dieketseng Mnisi was born in Soweto, South Africa. For her date of birth, we know the thespian was born in 1961, but the exact month and day of birth have not been disclosed.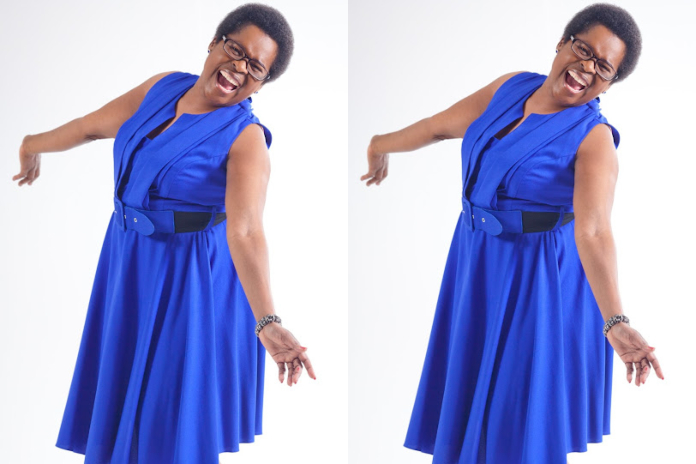 Dieketseng Mnisi was born at the time when South Africa was under the apartheid regime, and the black South Africans were treated unfairly in the country. She knew what it meant to face racism in one's own country.
However, despite all the negativity, she still managed to rise to the limelight. As a black child that was born during the apartheid, Dieketseng Mnisi did not have the best type of upbringing. Her parents had difficulties in providing basic amenities like food and clothing.
Talking about her parents, there is nothing known about them as Dieketseng Mnisi prefers to keep the identity of her parents and siblings (whether they are or not) a secret from the media. As such, we do not have details about who her siblings and parents are and what her relationship with them looks like.
Where Did Dieketseng Mnisi Spend Her Childhood, And What Schools Did She Attend?
Dieketseng Mnisi spent the bulk of her childhood in her hometown in the municipality of Johannesburg, Soweto, South Africa. Reports show that she had her primary education in her hometown. However, the name of the primary school has not been disclosed to the media.
Mnisi has also been discrete about her high school education, and we cannot ascertain if she attended one or not. Besides high school, the veteran actress has not also divulged any pointers that suggest she attended any tertiary institution – and if she did, the institution, the course she studies, and whether or not she completed her program have not been revealed.
Whether she had formal education or not, it did not affect her on-camera boldness as she is always good at presenting her roles.
Dieketseng Mnisi Started Her Career Officially In 2007
In 2007, Dieketseng Mnisi made her major debut in acting on SABC2 as she played the role of Masechaba Moletsane, a pastor's wife, in the comedy skit Stokvel. As a result of her outstanding debut role (which she played for five years), she went on to bag the role of Ma Ntuli in the South African drama series titled Skeem Saam that airs on SABC1.
She played a starring role in the soap opera for five years and over nine seasons, making her a popular household name in South Africa.
Dieketseng Mnisi made guest appearances in other South African productions, including Yizo Yizo, Zone 14, and Intersexions. As a guest actress, Dieketseng Mnisi made her also featured in the TV series titled eKasi: Our Stories, where she was only featured in an episode.
It was an eye-catching role as her character, Nokufa, was a Voodoo-practising daughter of darkness who sacrificed her daughter to gain more dark powers from the blood-thirsty deity she served and worshipped. As mentioned earlier, this suspense-filled role came in just one episode – the 12th episode of the fifth season – titled "Deep Secret."
List of Dieketseng Mnisi's Movies and TV Shows Since her Debut in 2007
Amazing Grace – played the role of Mam'Mfundisi Mohapi
eKasi: Our Stories – played the role of Nokufa/Mama Jama
Intersexions – played the role of Nurse Gloria
Rhythm City – played the role of Caroline
Skeem Saam – played the role of Ma Ntuli
Soul Buddyz – played the role of Mrs. Thipa
Stokvel – played the role of Masechaba Moletsane
Yizo Yizo – played the role of Mrs. Mokoena
Zone 14 – played the role of Rebecca
Who Is Dieketseng Mnisi Married To?
Dieketseng Mnisi is presently not married to anyone as she is a divorcee, having been officially divorced from her husband of twenty years in 2005. The veteran South African actress married another South African actor, Jabulani Nkosi, popularly known as Chirwali, in 1985.
The union rolled on and but like almost all other celebrity marriages, the love story between Dieketseng Mnisi and Jabulani Nkosi came to an end after twenty years as the pair decided on a separation. However, not everything ended for Dieketseng Mnisi as the marital union between her, and Jabu Nkosi produced two lovely children, thus, making her a mother – a fact that didn't end with the marriage.
The identities of Dieketseng Mnisi's children are not known at the time of writing this. However, we know that she has a boy and a girl who are now full-grown adults. She once revealed in an interview with Move that her children are very camera shy and prefer to live their lives off it.
What is Dieketseng Mnisi's Net Worth?
The veteran actress has a net worth of approximately $125,000. Reports also show that Dieketseng Mnisi is a businesswoman who has other businesses. There have been no details concerning Dieketseng Mnisi's social media handles. However, she has gained fame from her television appearances and the roles she played.
Dieketseng Mnisi has been in the entertainment industry for decades, and South Africans are still singing her praise for her role as Nontombi Ma Ntuli in Skeem Saam. We may not get to see her make bolder strides as she is now on the older side of life, but we can always enjoy her movies.