Sindi Dlathu (born 4 January 1974) is a South African actress and singer who is best known for her television roles as Thandaza in the SABC 2 soap opera Muvhango (1997-2017), as well as Nomfundo in the SABC 1 drama series, Soul City (2001-2008).
The prolific actress also made her mark with feature films, including Sarafina and Hoof of Africa. Asides being an actress, Sindi is also a singer and has collaborated with several notable South African music artists. Learn more about her biography, family life, and other interesting facts below.
Summary of Sindi Dlathu's Biography
Full name: Sindi Dlathu
Gender: Female
Date of birth: 4 January 1974
Birthplace: Meadowlands, Soweto, South Africa
Sindi Dlathu's Age: 49 years old
Ethnicity: Black
Nationality: South African
Zodiac Sign: Capricorn
Sexual Orientation: Straight
Marital Status: Married
Sindi Dlathu's Husband: Okielant Nkosi
Sindi Dlathu's Children: 2
Siblings: Zanele Sangweni (twin sister)
Famous for: Her TV roles in  Muvhango (1997-2017) and Soul City (2001-2008)
Instagram: sindi_dlathu
Twitter: @S_Dlathu
Who is Sindi Dlathu and How Old is She?
Although she was born Sinidiswa Dlathu on the 4th of January 1974, it is by her stage name Sindi Dlathu that she has come to be known. She was born in Meadowlands, Gauteng and she is South African by nationality. Growing up, Sindi was raised along with her twin sister named Zanele Sangweni. There is no much info regarding her parents and what they do for a living.
Regarding her educational background, there are no details about the institutions she attended and when she graduated. However, it is already known that her talent and public appearances were nurtured and groomed at a young age. At the age of 11, she was already engaged in competitions and making sure she came out on top. Her first win was at a national miming competition, where she mimed an Aretha Franklin cover of The Beatles song "Let It Be".
A year later, at the age of 12, she took part in the Shell Road Fame and made it to the finals, thanks to her remarkable voice. With such talent radiating around her at such a young age, she started getting some professional training for the entertainment world. There was a lady in particular by the name 'Nomsa,' who took the young Sindi around for auditions and landed her a role in a US blockbuster.
Her Acting Career and Rise to Fame
https://www.instagram.com/p/B9y1uWYgvzh/
At age 14, she was cast as the lead role's understudy in the stage version of Sarafina!, playing to packed houses. She got picked with four others at a jazz festival in Montreal, Canada in 1996. And in the screen version of Sarafina, she worked alongside Whoopi Goldberg. Sindi was also commissioned as an assistant choreographer to Michael Peters, the man responsible for many of Michael Jackson's dance routines.
As a teenager, Sindi provided backing vocals for Billy Ocean and Randy Crawford. She started schooling after leaving Mbongeni Ngema's committed artists. In 1996, after getting her result, she resumed performing arts, working with Mary Twala, Abigail Kubheka, and Nomhle Nkonyeni in the award-winning stage play "The Game". She later went to London for the production of "The Ritual".
Sindi's other theatre productions include Madiepetsana and The Suit, locally performed at the Civic Theatre with an international run at an Amsterdam festival. She has also featured in quite a lot of echo-making movies and TV shows such as "Escape from Angola", "Muvhango", "Married", "Sarafina", "Ngempela", "Soul City", and "The River".
The beautiful actress has also bagged remarkable awards for her works, winning the "Best Actress" title at FNB Vita Award for The Suit and also the second-best actress title at Sowetan Survey.
Meet Sindi Dlathu's Husband and Family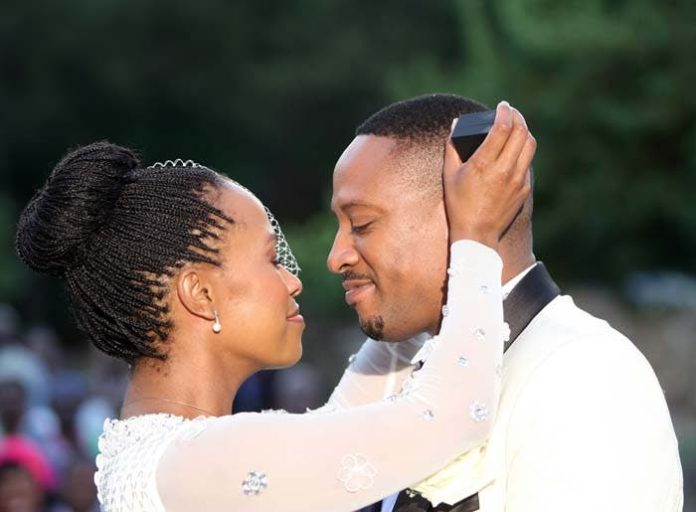 Like we aforementioned, Sindi Dlathu came from a close-knit South African family. While nothing much is known about her parents, we do know she has a twin sister named Zanele Sangweni, although she is the older twin. Her twin sister works as a nurse and is married to a local business magnate, Matome Meela. Zanele's husband has an automobile shop in Soweto and also owns a pawn shop.
When it comes to Sindi's personal life, the actress is happily married to the love of her life named Okielant Nkosi. Although she has garnered huge fame through her acting and musical stints, she has managed to keep her personal life out of the media. As a result, not much is known about her husband including what he does for a living and more. The duo shares two children, according to reports but nothing is known about their kids.
Other Interesting Facts about Sindi Dlathu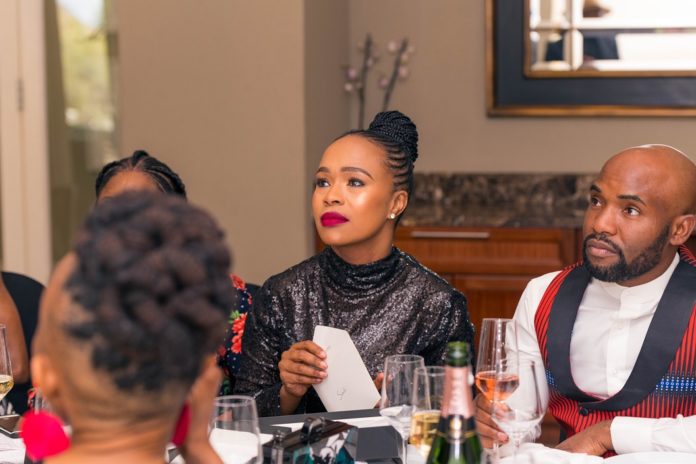 1. Her Absence on Muvhango Would Have Led To Script Change
Sindi works really hard, so much so that she had been rushed to the Milpark Hospital in Johannesburg twice after collapsing while on set due to stress and exhaustion. As a vital character of the show, it was believed the show would have been stopped or the script modified while she was at the hospital. Fortunately, she got back hail and hearty to the relief of the management. She finally left the TV show in 2017 but the character continued. However, it was reported that the character was going to be scrapped off in March 2018.
2.  Is Sindi Dlathu HIV Positive?
After fainting twice, many suggested that she was not in the best state of health with some claiming she was HIV-positive. More so, her portrayal of an HIV positive patient in the series, Soul City, further fueled these speculations. However, in subsequent reports, the actress assured her fans that she is HIV negative and was only stressed.
3. How Much is Sindi Dlathu's Salary?
South African celebrities are known to take home huge amounts of money as their salaries but Sindi Dlathu's salary is way more huge than most of the stars in her class.  The actress who featured on SABC2's Muvhango may not be among the richest celebrities in the country but she is one of the highest-paid actresses.
Based on reports released when the boss of the most-watched TV show in South Africa, Muvhango sacked many of the important cast over salary disagreement; Sindi was taking home about R85, 000 every month. It didn't come as a shock that the talented actress who played an interesting character "Thandaza" got such an enormous amount considering her lively performance on the soap opera. Currently, nobody is sure about her salary but she is assumed to be receiving more than she was earning in the soap opera.